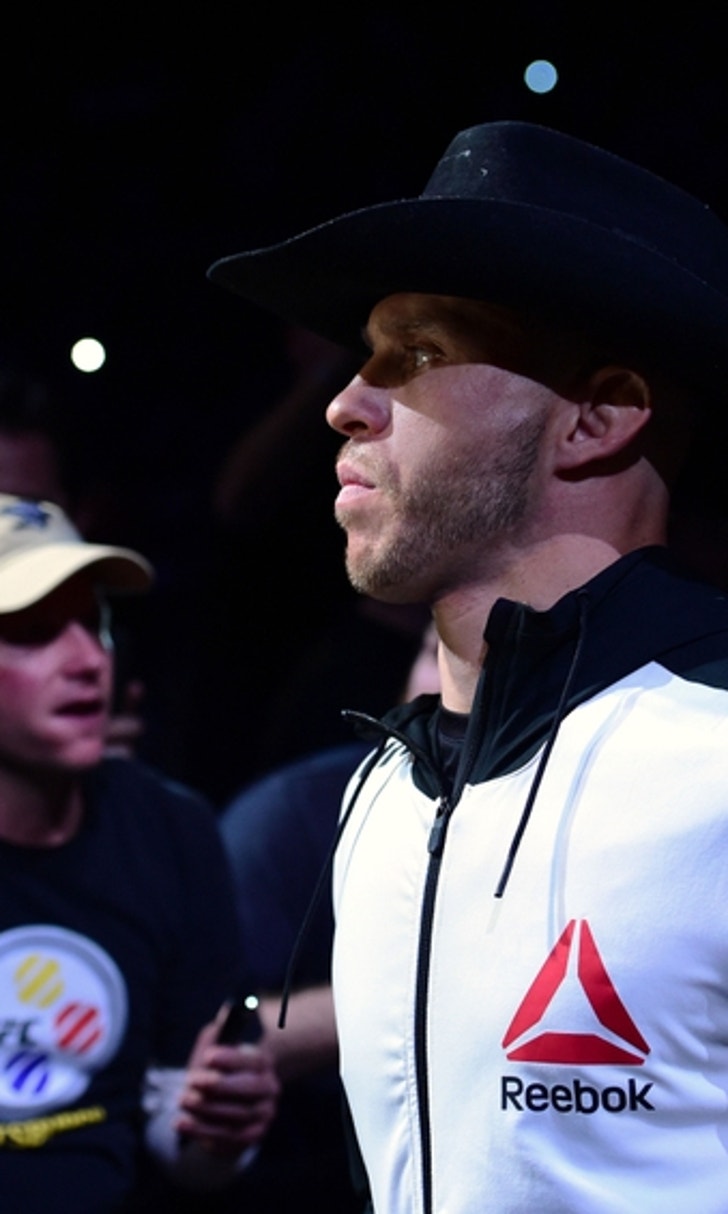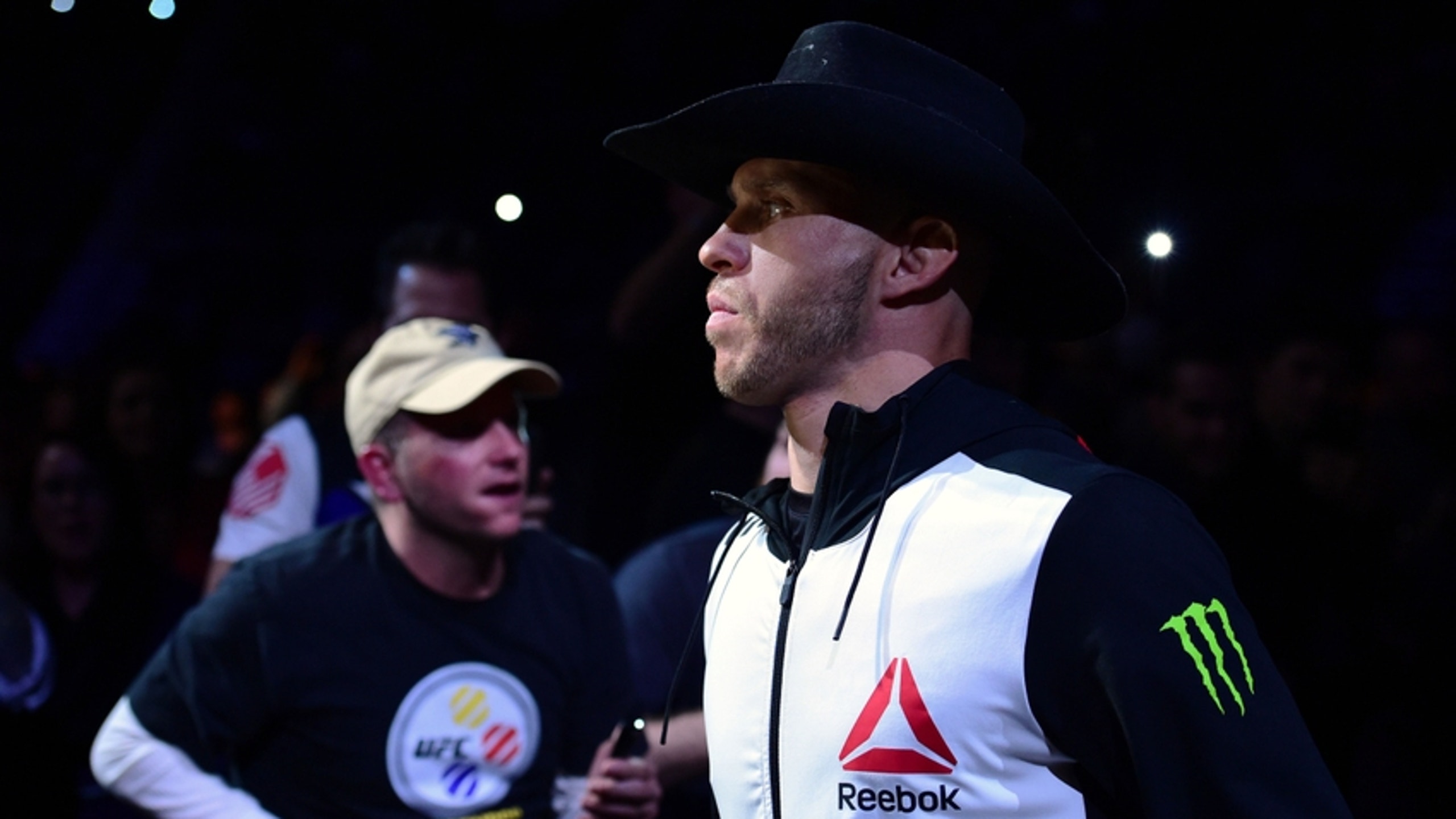 Cerrone: Masdival is 'crazy lunatic' to fight me
BY Fansided and Heath Stamps/Fansided • December 15, 2016
Donald Cerrone and Jorge Masdival are set to face each other at UFC on Fox 23 in Denver on January 28.
According to Cerrone, Masdival is the only person willing to step up to fight him. "Masvidal's the only crazy lunatic that will take the fight with me." "You know he's crazy if he's taking a fight with me in only five weeks, but I'm better than Masvidal, top to bottom." "Whether it goes to the ground, wrestling, striking, it doesn't matter where the fight goes. Even if it comes down to cardio, I'll have him beat."
Cerrone will have the home crowd advantage as he is originally from Denver. Masdival is no stranger to fighting in other people's backyards. Before fighting professionally, he appeared in some unsanctioned backyard street fights on YouTube with Kimbo Slice.
Cerrone believes his backyard will give Masdival some problems. "That Denver air is a whole different thing, so when he tries to breath at sea level, he's going to have a rude awakening. Denver is going to be so fun, we're going to blow the roof off that place."
Both fighters got their wish as they were both campaigning for the fight on Twitter.
Masdival is currently ranked No. 13 in the official UFC welterweight rankings. He last earned a first round TKO victory over Jake Ellenberger at The Ultimate Fighter 24 Finale on December 5.
Cerrone is currently ranked No. 5 in the official UFC welterweight rankings and No. 11 at lightweight. He recently took a step up to welterweight after losing a fight with Rafael dos Anjos for the lightweight championship at UFC on Fox 17. Cerrone has been on a tear since the move to welterweight. He has earned four straight wins, all by stoppage. His most recent win was a walk off head kick KO over Matt Browne at UFC 206.
With a win over Masdival, Cerrone may be next in line for a shot at the UFC welterweight championship.
More from FanSided
This article originally appeared on
---
---