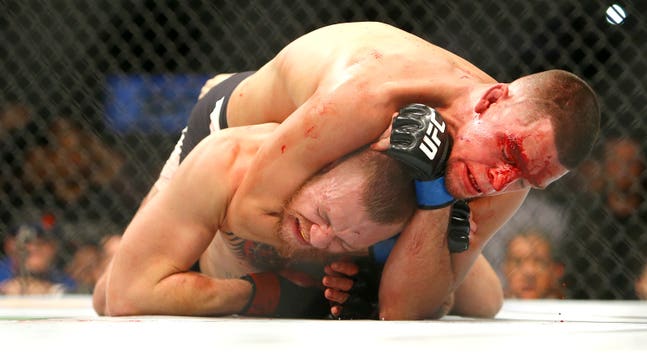 Boxing champ Saunders on McGregor's tapout: 'Notorious? He tapped out in 3 seconds!'
Published
Mar. 15, 2016 8:58 a.m. EDT

Conor McGregor's trash-talking before UFC 196 helped translate into a record number of pay-per-view orders, but thanks to Nate Diaz's upset submission, "The Notorious" has become a popular subject of derision from other fighters.
Not simply for his bravado and getting beat but for the abbreviated amount of time McGregor spent in Diaz's rear-naked-choke before tapping out.
Retired UFC welterweight champion Matt Serra took McGregor to task for not fighting the choke longer as did like British heavyweight boxer Tyson Fury before him. Now McGregor has gotten jabbed by British WBO middleweight champion Billy Joe Saunders. As Saunders told Boxing Scene:
McGregor acted humbly in defeat but when you put a target on your back as he did, people will fire regardless.
"He's done very well for himself" Saunders added. "If I ever see the man I'd shake his hand. He took defeat well."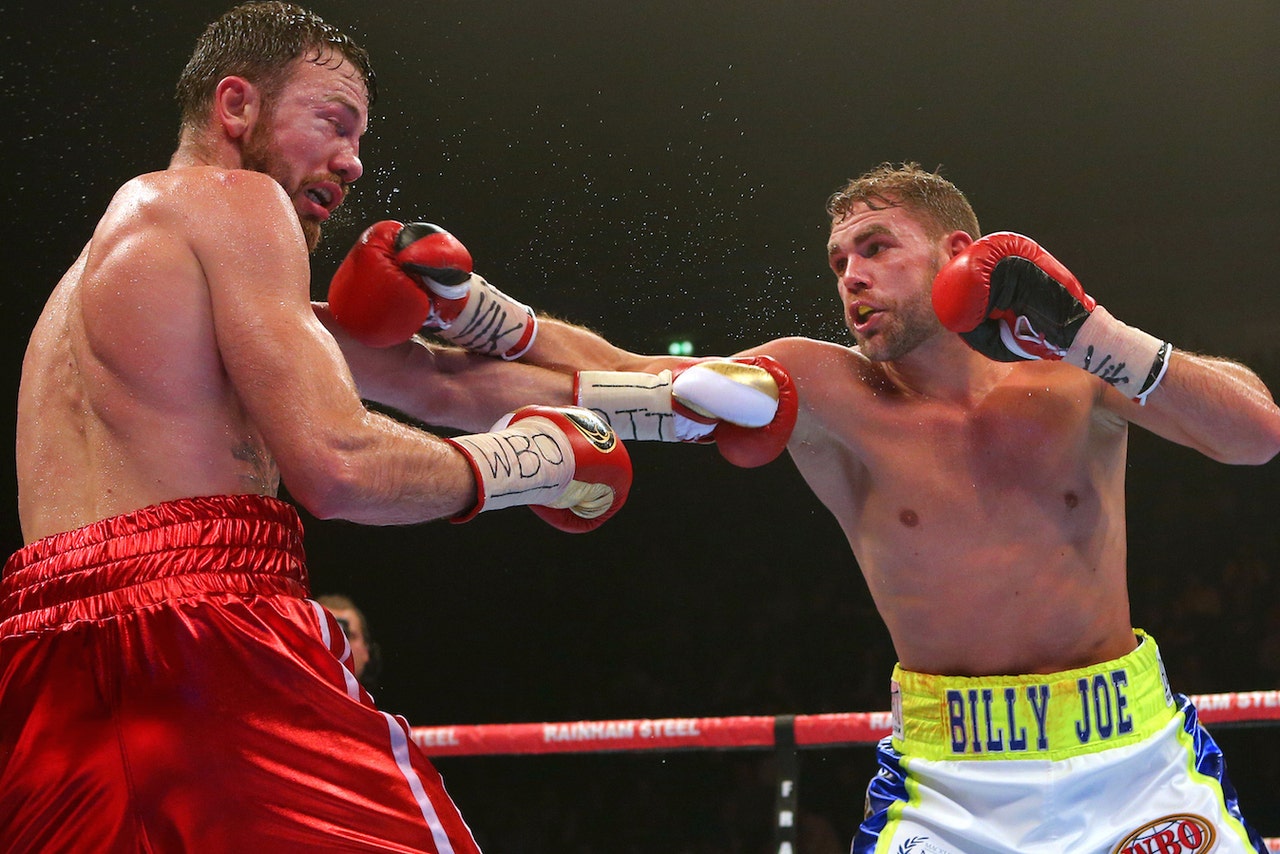 Andy Lee (L) and Billy Joe Saunders (R) fight during their WBO World Middleweight title bout at the Manchester Arena on Dec. 19, 2015 in Manchester, England.
The Irishman is doing fine and was already see out and about in a pretty sharp shirt.
"I'd love to get that one back," McGregor said of the Diaz fight. "We'll see. We'll see how it goes. Life is good."
---
---