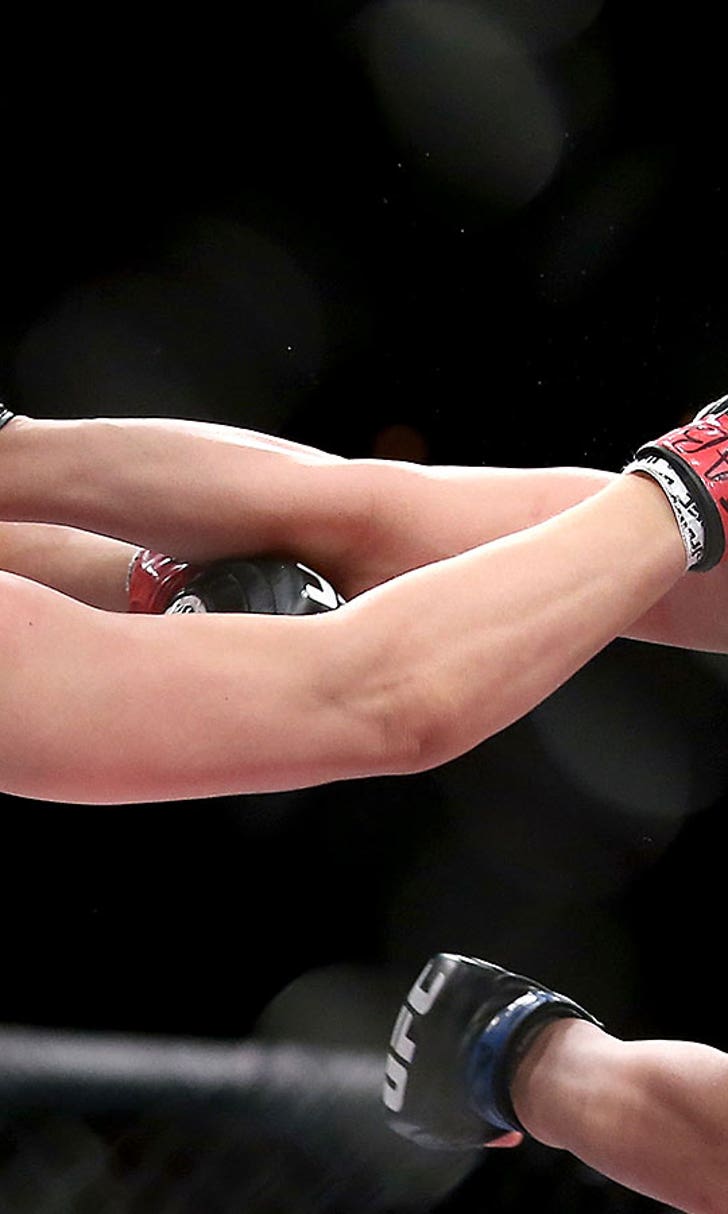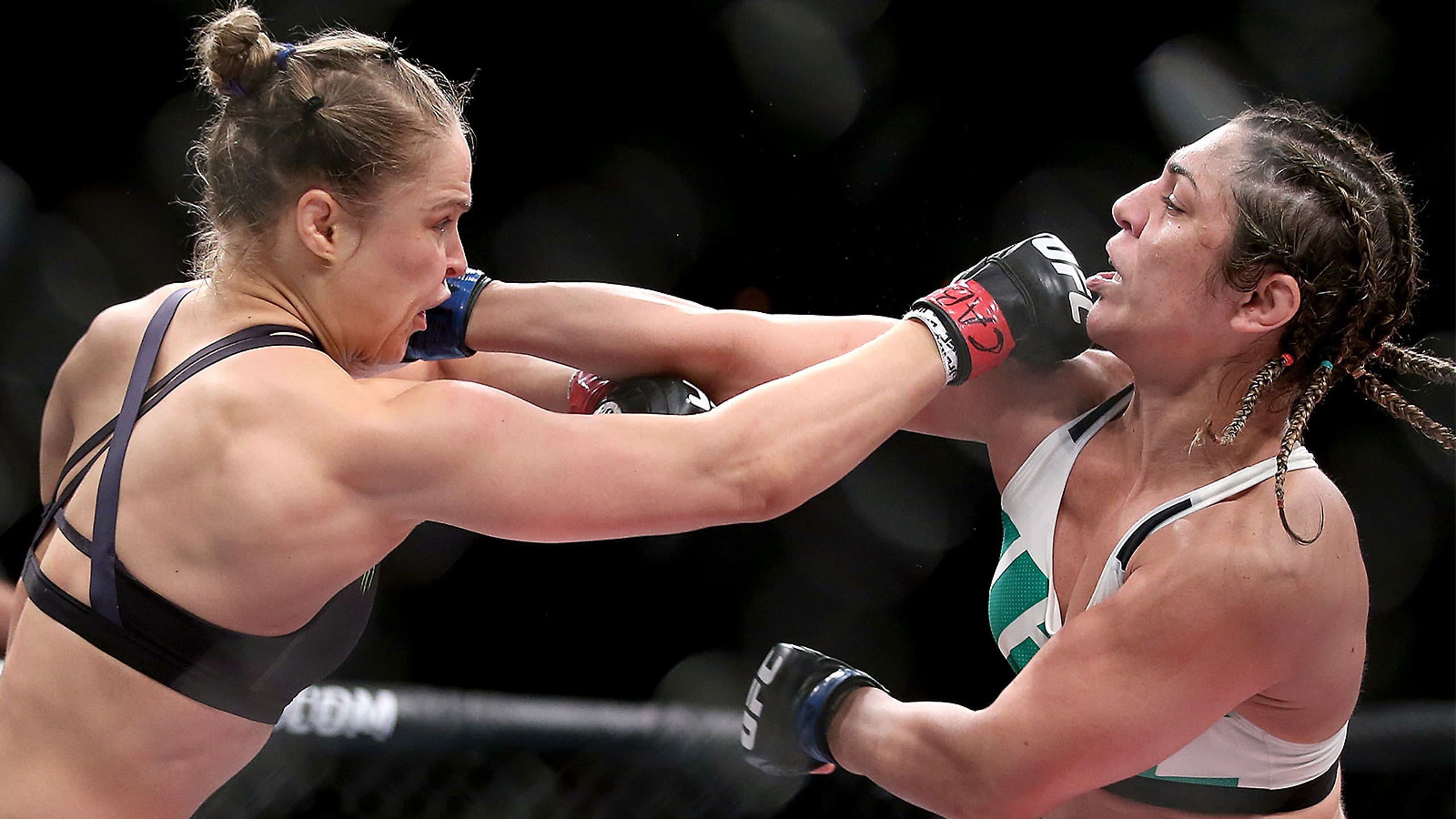 Bethe Correia to Ronda Rousey: 'I'll have my revenge'
BY Damon Martin • August 17, 2015
A 34-second knockout hasn't stopped Brazilian contender Bethe Correia from taking aim at women's bantamweight champion Ronda Rousey in the weeks since their fight at UFC 190.
Correia talked the talk leading into her fight with Rousey in early August, but the heated rivalry came crashing to the ground early in the first round when the reigning champion slammed a right hand into her opponent's jaw that sent her face first to the mat.
Now weeks later, Correia is fired up again, this time blasting the media for not giving a fair portrayal of Rousey after some of the things she said before the fight as well.
"I was extremely criticized and judged by lack of respect due to a bad interpretation of the current champ," Correia said on Instagram. "All that time I saw the real face of the current champ trying to pose as a saint while she always said publicly that she wanted to make me 'have a meeting with Jesus' which was her true intention.
"The media never gave that much coverage. I'd never fight anyone with the intention to kill, break their neck which is something there's no return from. I wouldn't joke about it, because wanting to kill someone is not caring about the pain their family would feel!"
Correia did tell Rousey 'please don't kill yourself' before the fight when she was referencing her plans to beat the champion and take the belt.
The comment ended up spurring a whole new level of motivation inside Rousey, which amped up the disdain between the two fighters in the lead up to the main event matchup.
Rousey seemingly put an end to Correia's title aspirations with her sub-minute knockout, but the Brazilian isn't letting go and she's vowing to come back better than ever in 2016 to earn her rematch.
"So I tell (Rousey) I'm here and I'll fight for a rematch in 2016, stronger, more mature, we'll see each other again," Correia said.
"I wanted to fight you and I got it. I'll get that chance again and I'll have my revenge at the right time!"
Correia hasn't booked her next fight in the UFC just yet but judging by her comments since facing Rousey, she's anxious to get back into the Octagon to prove she's still a top contender and earn her way back to another title shot. 
---
---