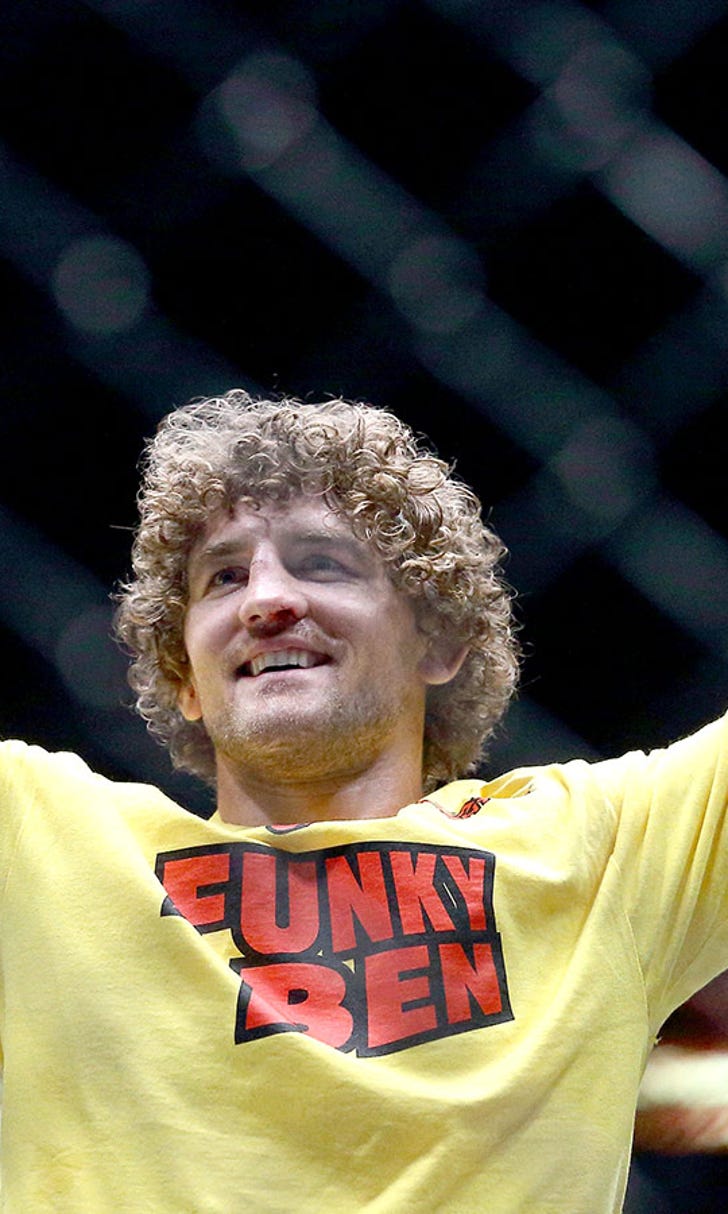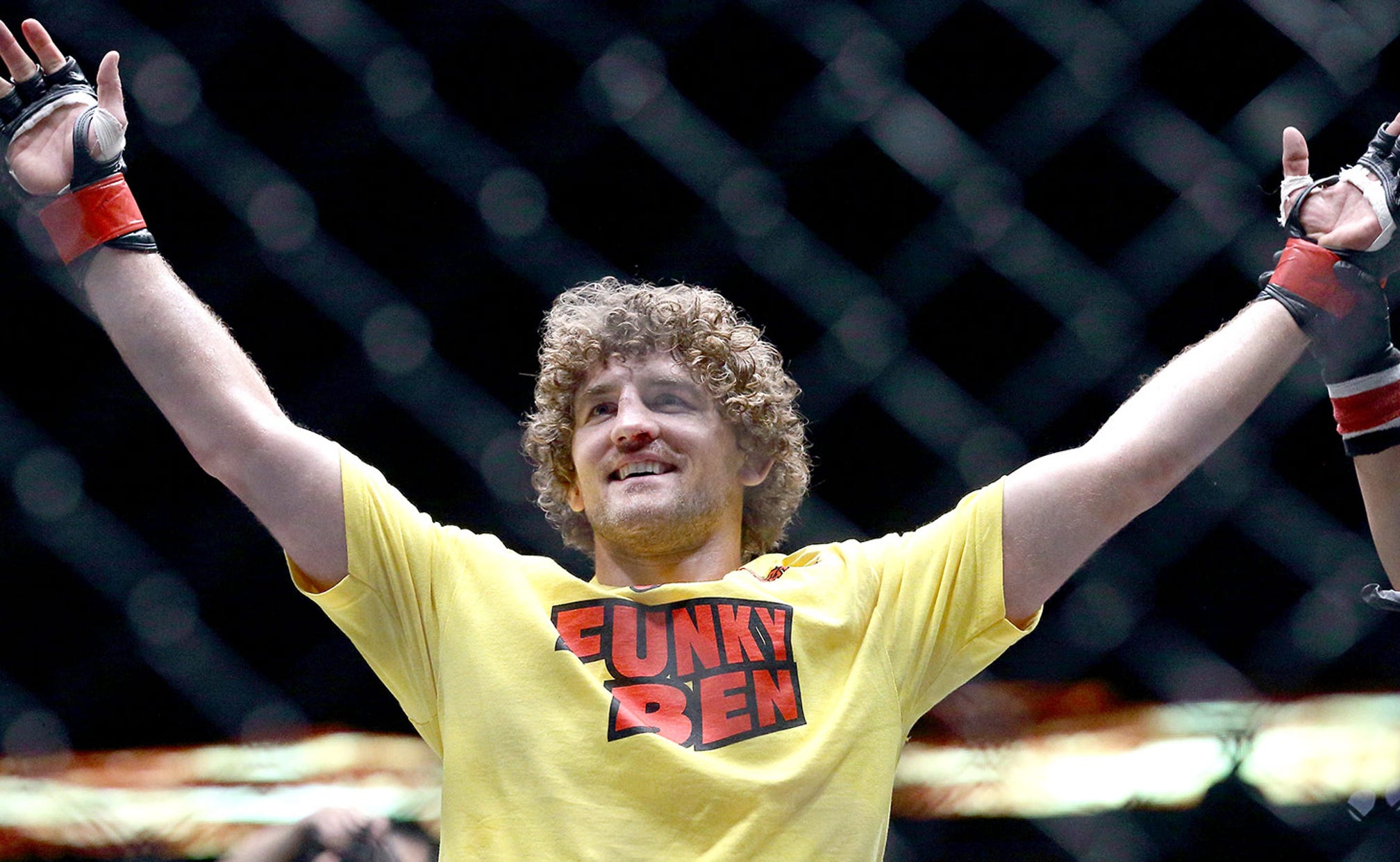 Ben Askren: CM Punk will be a part of the team
BY Elias Cepeda • January 5, 2015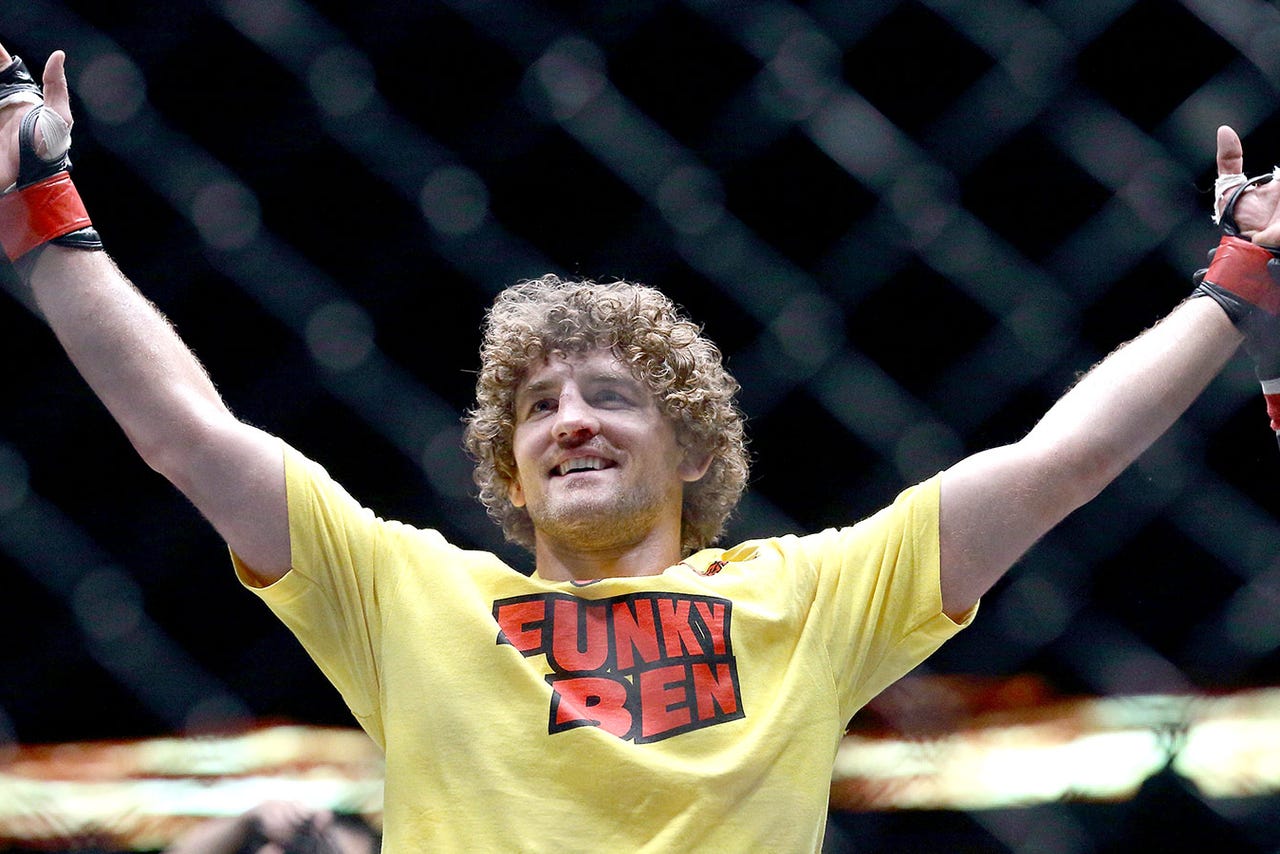 When the UFC announced that it had signed former pro wrestler Phil "CM Punk" Brooks to fight last month during the UFC 181 telecast, one critic's voice rang a little bit louder than the rest. Undefeated welterweight and former Bellator champion Ben Askren tweeted that he couldn't believe the UFC signed a man like Punk, who has no fight training experience, when the promotion chose to not sign Askren, an Olympic wrestler, months ago.
@ufc sign a fake wrestler, but not an Olympian who is the best WW in the world. Amateur move.

— Ben Askren (@Benaskren) December 7, 2014
Askren's criticism seemed spot-on, but it also didn't seem like it would mean much. That is, until Brooks announced that he would do his MMA training at Roufusport in Milwaukee.
Askren isn't just a fighter and member of Duke Roufus' mega-team, he is also Roufusport's wrestling coach. That means Askren will be charged with coaching CM Punk himself, as the former wrestler begins his training Monday. The situation seems awkward, at best.
Askren says that no one asked him his opinion before welcoming Brooks to the team, but he has no problem with that.
"Duke (Roufus) is the head coach here, he makes those decisions, and I have no problem with it," Askren told FOX Sports.
Askren also says he has no personal problem with Punk himself. Rather, his tweet was meant to be a criticism of the UFC.
"If you read what I wrote, right, it was aimed at the UFC, not CM Punk," Askred said. "You can't be mad at someone because the UFC decides to pay them a bunch of money. More power to him."
Askren also says he won't hold any resentment toward the former WWE star because he was the one to get that "bunch of money" from the UFC, while the established MMA champ Askren could not. He instead signed with Asian promotion ONE FC.
"I don't really care," he maintains. "There are probably a lot of other people more hurt (with) him signing with the UFC than I am, because there are guys who have fought for years in the UFC who probably aren't getting the money he will.
"I have a good life. I fight with ONE FC, make good money, I get to train fighters at Roufusport. I'm happy."
CM Punk seemed to correctly surmise that Askren does not have any personal problem with him when he said so last Friday at a fan Q&A session in Las Vegas. The MMA novice said that, come Monday, he would have a talk with Askren to get to know each other and sort things out.
Askren is fine with that, but says that Brooks' acceptance will just come down to the practice room, like everyone else.
"Yeah, it's just a thing where he'll be another student, more than anything else," Askren said. "He'll show up to class, he'll warm up, he'll be a part of the team. (UFC lightweight champion) Anthony (Pettis) doesn't get treated special. I don't get treated special. I can't be sure, but I don't think (CM Punk) will get treated special."
---
---