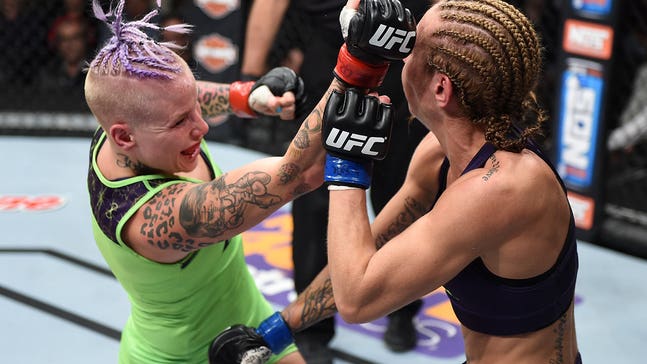 Bec Rawlings: 'I'm going in there with malice'
Published
May. 4, 2015 9:37 a.m. ET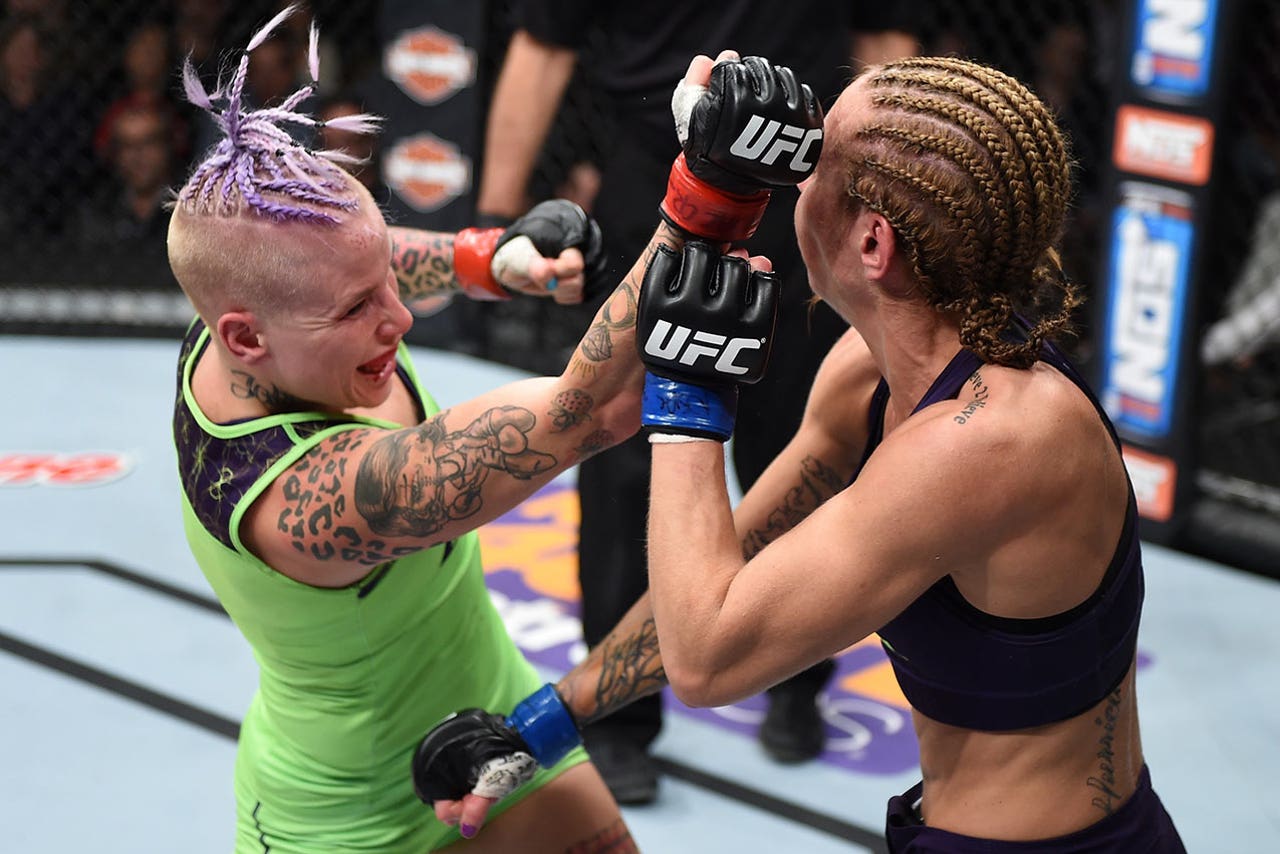 Bec Rawlings finished her official UFC debut bout last December furiously, hurting opponent Heather Jo Clark with punches and stealing the third and final round. However, "Rowdy" Rawlings still ended up with a unanimous decision loss for her efforts, because Clark simply got out to a better start in the first two rounds.
Heading into her UFC Adelaide contest this Saturday in her home nation of Australia against Lisa Ellis, Rawlings tells UFC.com that she's concentrated a great deal of her training at San Diego's Alliance gym on making sure she starts as well as she finishes. "I've been working on not coming out and starting slow," she details in a new interview.
"My previous losses have been because I've let the first round and part of the second round go; I came in slow and let them win those rounds. I've definitely been working on being aggressive from the get go and just trying to pull the trigger as soon as the bell sounds. That's definitely one thing I took from the Heather fight."
Both Ellis and Rawlings lived and competed near one another on the strawweight season of The Ultimate Fighter, and so they know one another quite well. Though the 26-year-old mother says she submitted Ellis at will during their training together on the show, she knows that her opponent on Saturday could very well have improved a great deal.
It's just that Rawlings knows just how much better she's gotten over the past few months, as well. "I can't underestimate [Ellis] at all," she says.
"I've improved since The Ultimate Fighter, I'm sure she's improved. We're professional athletes. We're in the gym every day trying to improve our skills and evolve as fighters. I'm not taking too much from what happened in the house, but I definitely feel like I've evolved more."
To prepare for this bout, Rawlings got in a full camp at the Alliance gym where UFC stars like Dominick Cruz and Myles Jury train. Though she worked there for a few weeks before TUF, Rawlings says that this will be the first time she's gone into a fight with a full camp at the mega gym behind her. 
While she concedes that Ellis may have the wrestling advantage, the Brisbane fighter feels confident in every other area of the fight. "I feel like I'm actually better than her in all aspects," she says.
"Maybe not wrestling, but grappling I know for sure that I am. I trained with her in the house and she knows that I can submit her whenever I want, which I did ... she's kind of stuck in a hard place. I'm gonna light her up on the feet and I'm gonna to submit her on the ground."
For all the technical comparisons, nothing inspires confidence in a fighter more than the conviction that they themselves are more of a real fighter than their opponent.
Rawlings feels that to be true of her, in comparison with Ellis.
"I don't really think [Ellis] is a fighter at heart, I think she's a competitor," Rawlings distinguishes.
"She's competed in wrestling all her life, and I think MMA was just something she branched off into. I don't feel like she's a fighter...you can tell that by watching her fights. She goes in to win by scoring points, takedowns and things like that, whereas I'm going in there to finish my opponent. I'm going in there with malice, almost. So I think that's the difference between me and her."
---
---