B.J. Penn is fighting for love of the sport rather than legacy
BY Damon Martin • June 24, 2017
It's nearly impossible to mention the name B.J. Penn without then automatically reeling off a long list of accomplishments from his career.

He's a former two-division champion in the UFC after winning titles at both welterweight and lightweight. He fought anybody and everybody, including fighters well above him in both height and weight. He's a UFC Hall of Famer.

Simply put, B.J. Penn is a legend.

But these days as Penn approaches his 39th birthday later this year, he's just embracing his passion for fighting because that's what originally got him involved in the sport in the first place.

Of course, Penn has faced a lot of criticism lately after losing a lopsided fight to Yair Rodriguez in January and that's after he was handed an equally devastating loss to Frankie Edgar back in 2014 before retiring from the sport. Penn has gone just 1-6-1 over his past eight fights so a lot of fans are wondering why he's still fighting when arguably he's only tarnishing a once sterling legacy.

Penn explained when speaking to FOX Sports ahead of his next fight in Oklahoma City against Dennis Siver that as much as he loves the support he receives from all of the fans, his supporters have to understand that none of this is about his reputation as being one of the greatest of all time.

This is about a fighter who just loves fighting.




"I don't really think I have to balance it. I think other people have to balance it in their own heads when they look at me," Penn said. "Are you going to tell a professional surfer who loves to surf that he shouldn't surf anymore? He's surfing because he loves to surf. I think when people go to see me fight again, I don't think I'm the one with the problem. I think they're the ones with the problem because they have these memories of me and they want to hold me up in a certain way, whether they were a fan or not.




"But as far as balancing everything, it's easy doing what you love. I love waking up and going to the gym and getting a great workout in and getting those endorphins going. Just living the life of a fighter. There's nothing more pleasing and pleasurable to me."




The biggest reason why Penn returned in the first place wasn't as much about redemption from suffering a loss in his last fight but rather he just missed the competition and the passion surrounding mixed martial arts.

Penn has been fighting for over 16 years and it's not because he has to do it for the money or because it's the only thing he knows. There's just no easier explanation than Penn is passionate about fighting and that's what always matters most to him.

"That's exactly why I'm fighting — I love to do it. Don't get me wrong, we believe we can go as far as we want to go, but on the other hand you'd say why do you want to go that far? Because I love it. It's fun," Penn said. "I'm not going to sit here and say it's all that I know, but it's one of the things that I know very well.

"It's just too fun. I just love it."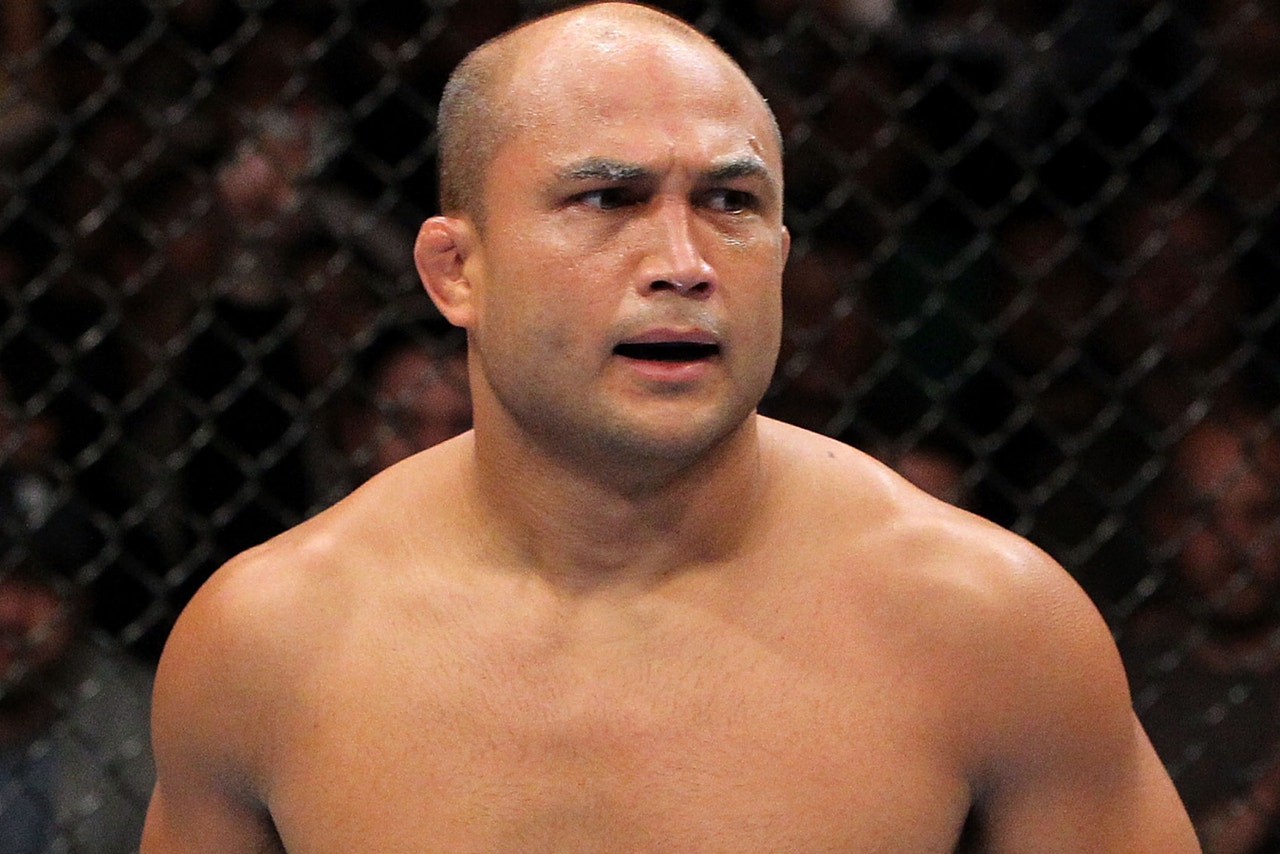 As much as the love of fighting fuels Penn, he's also aware that being good at your job is just as important.

That's why after the fight with Rodriguez in January, Penn began retooling his training camp while reconnecting with some of his past coaches that helped lead him to the promise land so many times during his UFC career.

He feels adding those pieces back to the puzzle will help him get back on track with a win this weekend.

"I got with my old trainer Rudy Valentino and I'm back with the Marinovich brothers. Just very happy, very positive training. Very good work," Penn said. "I definitely felt like I wanted to get back to some comfortable people, some people I knew. Of course, I was with Jason Parillo, who I know very well.

"Right now the camp was done in Hawaii. It was just great. Everybody had a good vibe."

Of course there's pressure to win in every, single fight but Penn isn't stepping back in the Octagon to prove anything to anybody after a bad outing against Rodriguez earlier this year. Instead, Penn prefers to keep his eyes on the future where he's celebrating a win over Siver on Sunday night.

"I'm just a fighter and I love this stuff," Penn said. "I definitely want to get back in there and show everybody how good I am but that's not what's on my mind. What's on my mind is just performing at my highest level and just enjoying the ride."

Penn kicks off the main card for UFC Fight Night: Chiesa vs. Lee on Sunday night live on FS1 at 9 p.m. ET


---
---