Antonio Rogerio Nogueira scores first-round finish over Patrick Cummins
May 14, 2016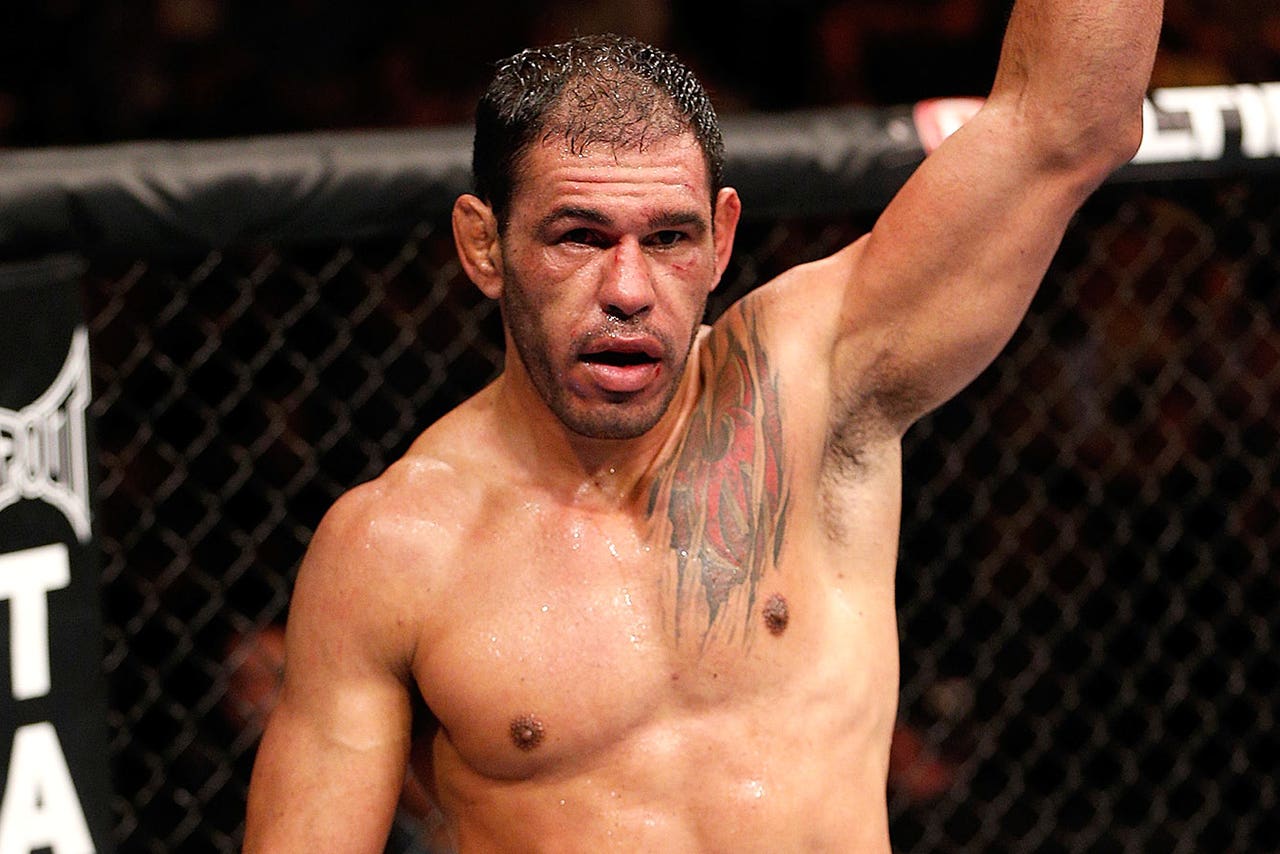 Antonio Rogerio Nogueira put on his best performance in nearly half a decade Saturday night at UFC 198, scoring a first-round knockout over Patrick Cummins in the featured bout on the UFC Fight Pass prelims.
Nogueira and Cummins used the opening minutes to feel each other out and find their range. Cummins found early success with leg kicks to Nogueira's lead leg, but "Lil' Nog" found a home for his left hand and landed it consistently.
Midway through the round, Nogueira stunned Cummins with a vicious combo and it was all downhill from there for the American wrestling ace as "Lil Nog" connected on combination after combination, forcing referee Leon Roberts to call an end to the action at the 4:52 mark of the first round.
Cummins drops to 8-4 overall while Nogueira improves to 22-7 with the win, his first since 2013 and his first KO since 2011. Despite being one of the oldest fighters on the roster, "Lil' Nog" doesn't plan on stopping anytime soon and is will to go to war with anyone the UFC puts in front of him.
"There's a lot of guys in my division," Nogueira said in his Octagon interview. "Anyone Dana White wants me to fight, I'll fight him."
---
---