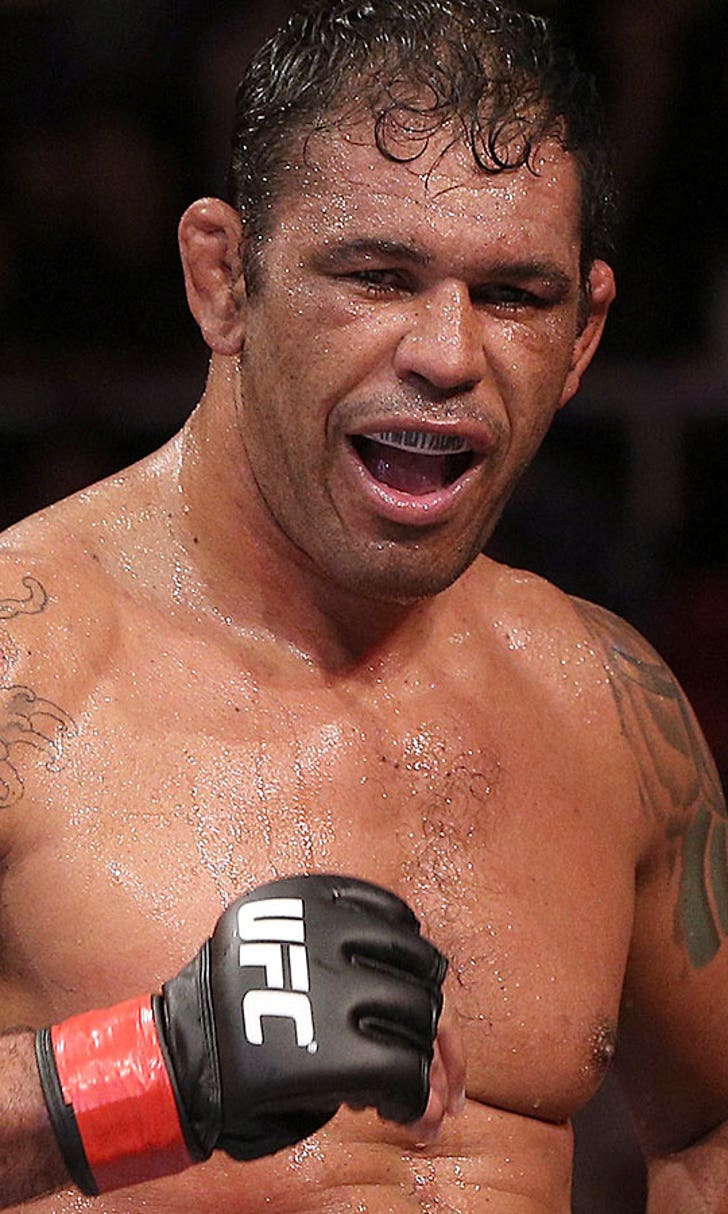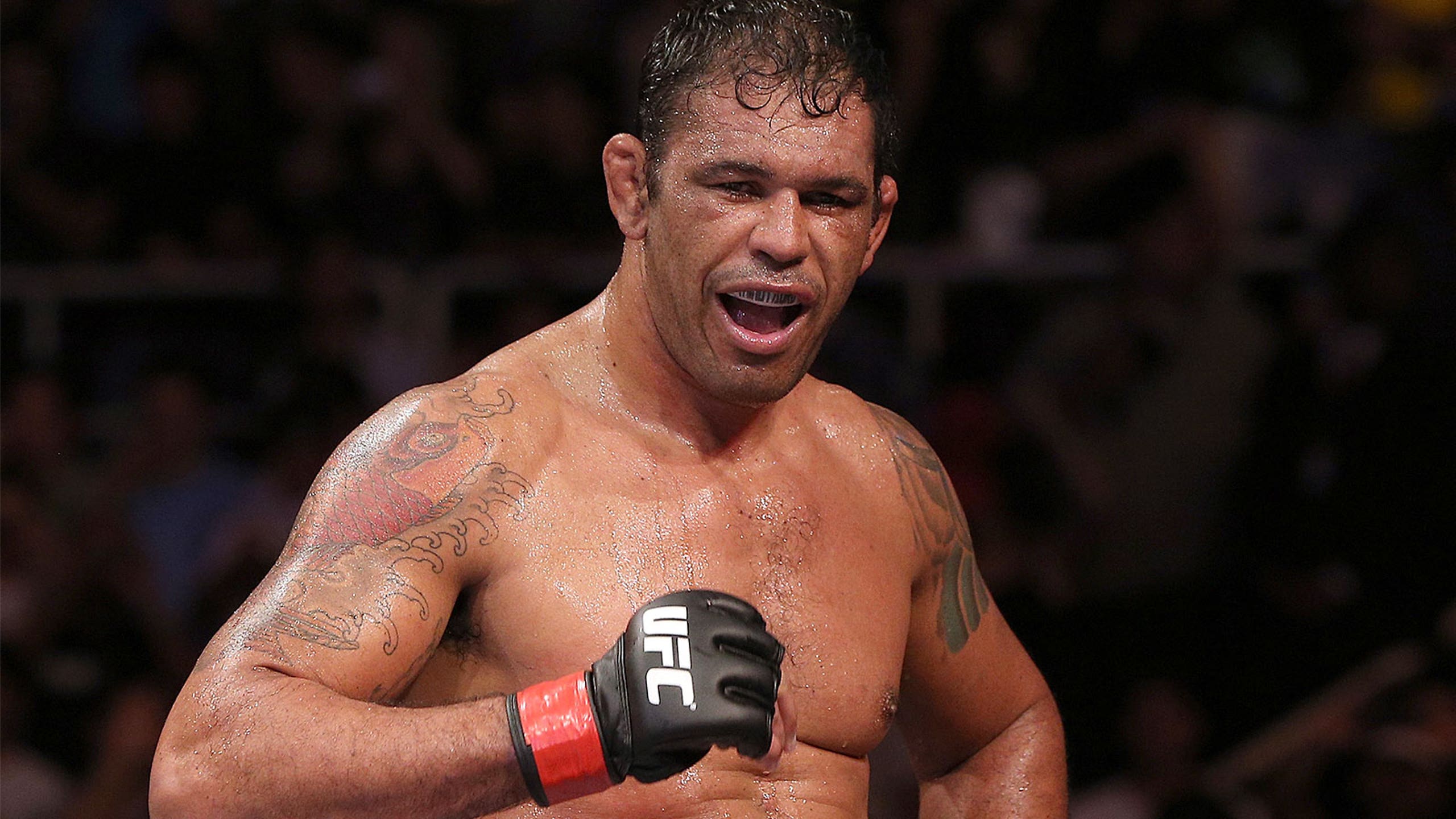 Antonio Rodrigo Nogueira not even thinking of retirement: 'I still want to fight'
BY Damon Martin • July 30, 2015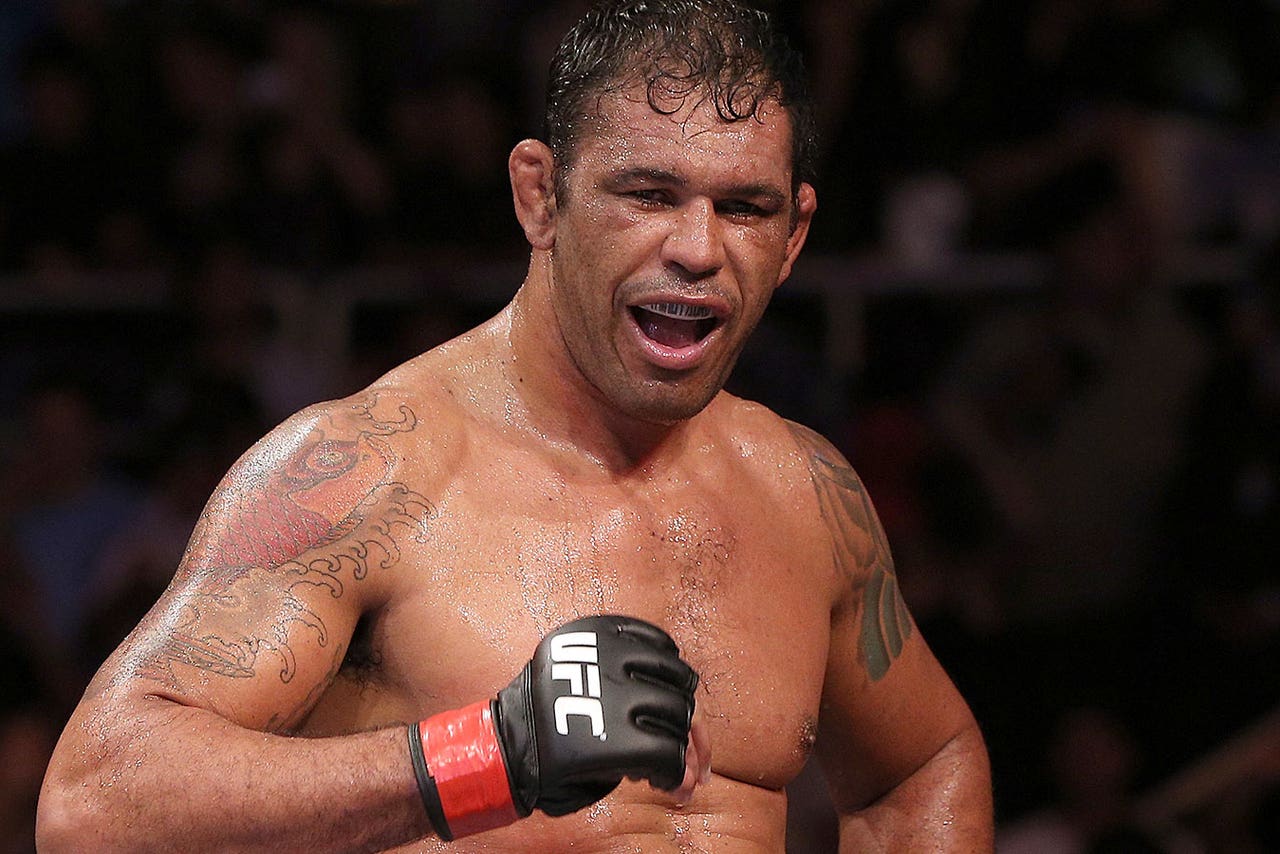 When his career finally comes to a close, Antonio Rodrigo Nogueira will undoubtedly go down as one of the greatest heavyweight fighters in MMA history.
A champion in both the UFC and PRIDE Fighting Championships, Nogueira has been a mainstay in the deepest part of the heavyweight division for over 15 years, and his accomplishments are virtually unmatched by any other fighter in the world.
At some point or another time runs out for everybody and Nogueira -- despite all his accolades and Hall of Fame resume -- is no different. Lately, the heavyweight icon has seemed more like a cautionary tale of what not to do late in a fight career rather than serve as an example to the rest of the heavyweight division.
Nogueira has gone just 1-3 in his last four fights while only fighting a total of four times over the last four years. During those three losses, Nogueira has suffered two submission defeats, the first of his entire career, and he got knocked out cold in a fight with Roy Nelson last April. He's endured a broken arm and hip surgery while sitting out the past year to allow his body to recover from the wear and tear of a legendary career.
UFC president Dana White stated after Nogueira's last fight that he hoped the Brazilian would consider calling it a career, but according to former champion, he never contemplated retirement for even a second and always knew he'd be back.
"I know Dana White and he is thinking of his fighters. He knows I had a lot of injuries before, my arm was broken a couple of years ago when I fought. A lot of things happened," Nogueira said in Brazil on Wednesday. "I didn't show up good when I fought in Abu Dhabi against Roy Nelson. It was a tough knockout but I came back to training and I asked him to fight again.
"I promised I was going to make an exciting match so I will."
It's tough to tell Nogueira that there's no chance he could make another run at the top of the division considering there have been more than a few career rejuvenations from fighters in his same age bracket lately.
Former UFC champion Frank Mir was riding a four fight losing streak and contemplating calling it quits before some much needed time off allowed him to come back and pick up two knockout wins in a row.
Andrei Arlovski was bounced from the UFC completely, lost four fights in a row at one point with all of them coming by way of knockout, which led to the obvious question about the kind of brain damage he might be amassing by still fighting.
And then there's current UFC heavyweight champion Fabricio Werdum, who left the promotion after an uninspired run between 2007 and 2008 only to see him reach the pinnacle of the sport at 37 years of age.
If they can do it, Nogueira isn't sure why he couldn't do the same and that's why he's not even mentioning the word retirement as he approaches his fight with Stefan Struve this weekend at UFC 190.
"I'm not thinking about that right now," Nogueira said about retirement. "A lot of fighters who lost three, four fights before are coming back. A lot of guys from my same generation just came back and are doing better. So I'll try to keep it going on. I'm training good and I'm in shape. I still want to fight."
---
---