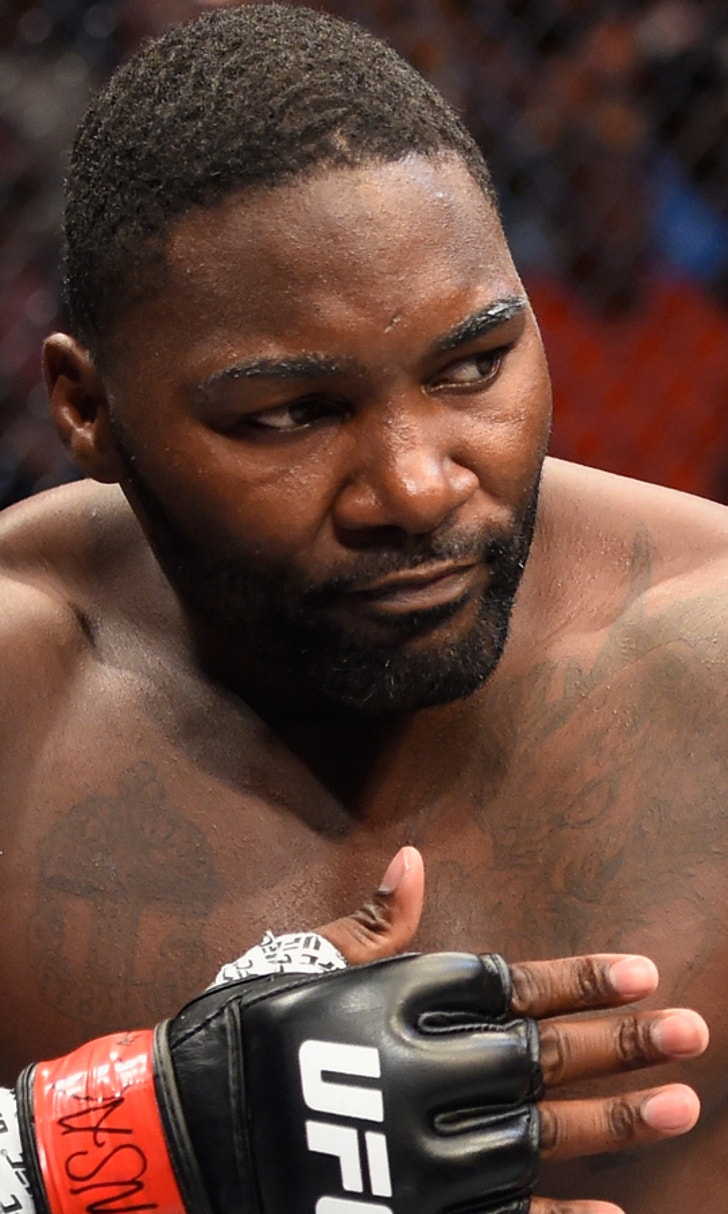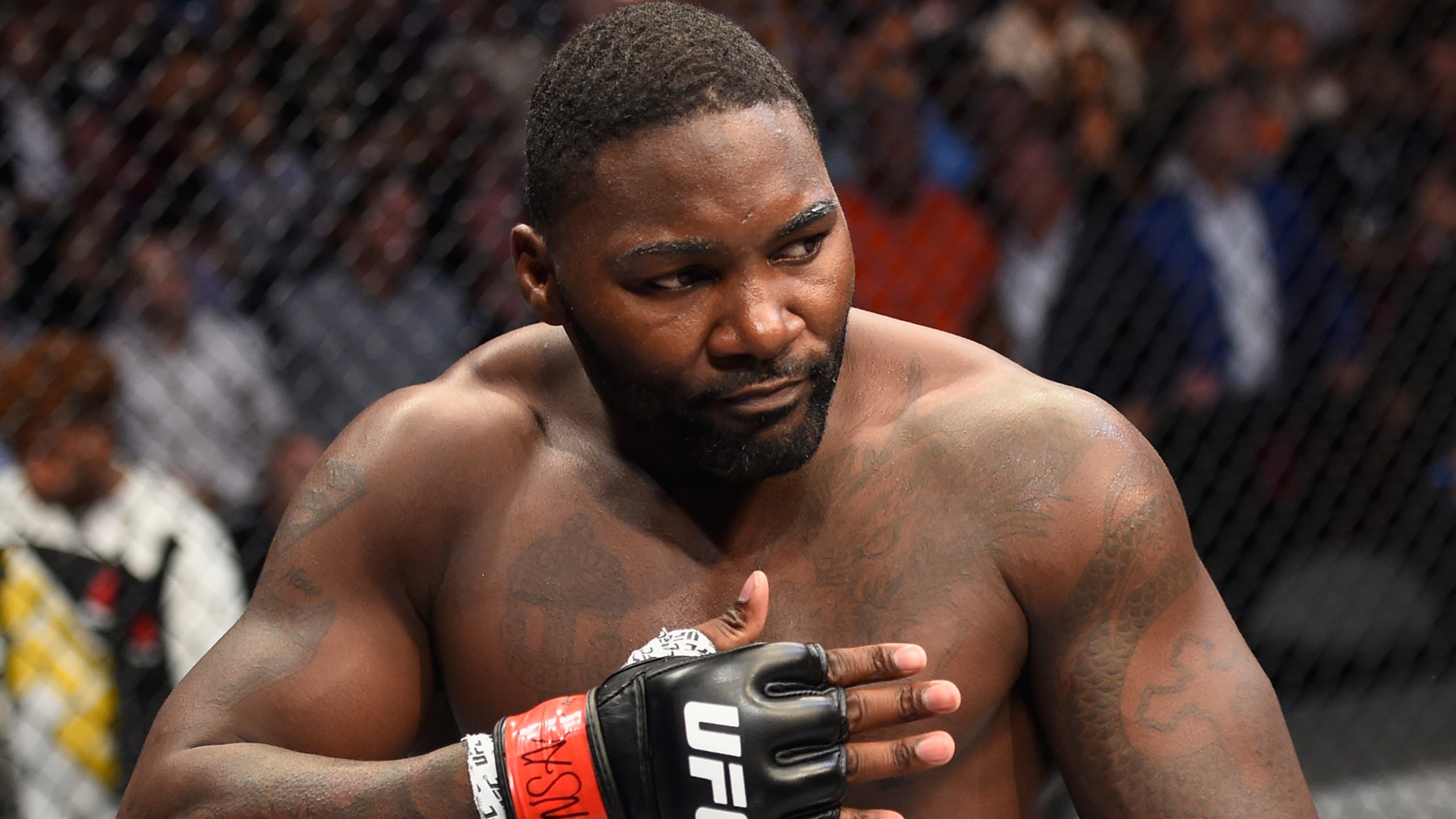 Anthony Johnson waiting for Daniel Cormier but open to potential heavyweight fights
BY Damon Martin • December 9, 2016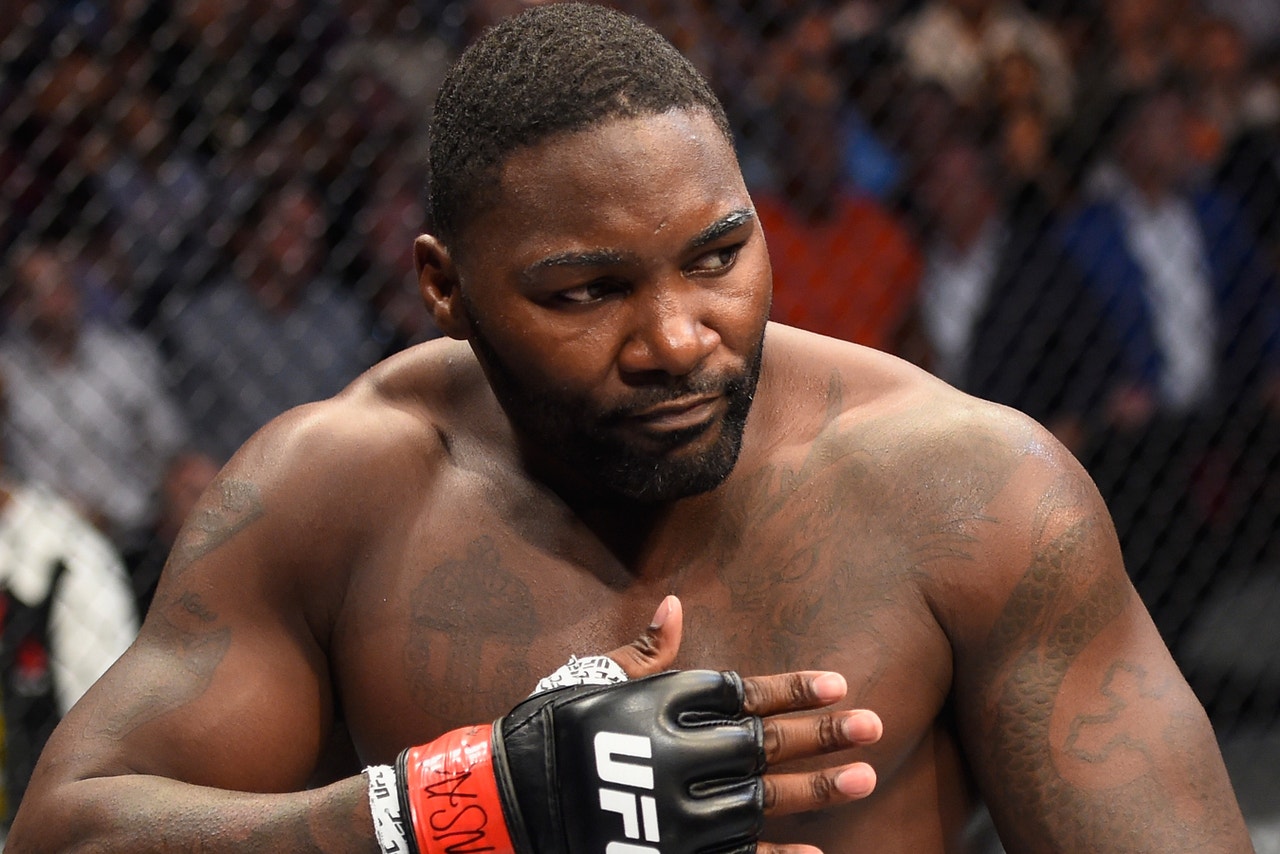 It's the news no fighter wants to receive.
Anthony "Rumble" Johnson was just over two weeks away from fighting for the UFC light heavyweight title when he heard that current champion Daniel Cormier was injured and out of their main event bout on December 10.
"You know how it is, word spread like a disease, like the plague. I hit up my manager and I was like 'I heard DC was hurt'. I texted Dana (White) but Dana didn't say nothing. He got back to me the next day but by that time it was already too late. It had already got confirmed what it was," Johnson told FOX Sports on Monday. "My manager had texted me back after like an hour and said 'yeah, he's out'.
"I just see it as a blessing. Things happen whenever they're supposed to. I'm not stressing about it. I did train hard for this. I trained really hard for this. I was probably in the best shape I've been in a long time. I was in sick shape. I felt amazing."
Cormier suffered a torn groin muscle that forced him out of the fight with Johnson but rather than let word get to his opponent second hand, the light heavyweight champion reached out to his opponent to offer an apology for cancelling their bout.
"He called me. Much love to DC. Not many fighters will call you and say 'I apologize'," Johnson said. "DC was a real man and called me and apologized and then apologized on Twitter. I haven't really been signed into Twitter and I haven't been on social media much preparing for this fight, but when I signed into Twitter, I saw his message to me. That was mad respect from him to do that."
As disappointed as he was that the fight got cancelled, Johnson says he doesn't hold it against Cormier because injuries are just part of the sport.
"I was fine with it. It wasn't like he pulled out just to be pulling out cause he needed more time to prepare," Johnson said. "The man was actually hurt so I didn't have any ill will towards him because of that."
Following Cormier's withdrawal from the fight, the UFC came calling with another offer to try and keep Johnson on the card in Toronto.
Top five ranked middleweight Gegard Mousasi offered to take the fight and the UFC sweetened the pot by offering an interim title as a reward if Johnson wanted to accept the main event matchup on short notice.
Ultimately, Johnson chose to wait for Cormier to return in 2017 so he could fight for the real light heavyweight title instead.
"They offered me Gegard (Mousasi) and nothing against Gegard but fighting him means nothing. He's an 85-pounder, former light heavyweight fighter, he's good, he's tough and some of my guys were like that's an easy fight. Other people I know were saying that's an easy fight I should take it. But Gegard ain't no punk. The man can fight. I think people don't realize how good he really is, but besides the point, it was pointless for me," Johnson said.
"If I go out there and fight him and win, it means nothing. I'm the fake champ. That's really what the interim champ is. He's the fake champ and if I lose, I start from scratch, I lose everything. I'm not going to take that chance. I said I'll wait and take my chances on DC but I've got some things in mind, I might try and do at different weight classes."
As much as Johnson wants to fight Cormier and win the light heavyweight title, the opportunity to potentially compete at heavyweight is something that does interest him.
Johnson has fought at heavyweight previously when he defeated Andrei Arlovski in 2013 in a fight where he shattered the former UFC champion's jaw in the opening round.
While Johnson has no interest in fighting anyone at 205 pounds other than Daniel Cormier, he is intrigued by some possible heavyweight matchups if the UFC wanted to offer those to him.
"Yeah. I'll fight heavyweight. If it's a fun fight, I'd definitely try it out. I always said I was going to go up to heavyweight in the UFC before I retired anyways," Johnson revealed. "I might as well try it out if I get the opportunity. There's some good heavyweights out there. Those boys are big, so I'm definitely taking a big risk and a big chance fighting those guys. I look forward to the challenge.
"If I fight, it has to be at heavyweight because at 205, it's just not worth it."
Johnson stopped short calling anybody out although judging by his description, Arlovski appears to be one name on the list of fighters available that he would definitely accept.
"There might be," Johnson said about specific fights he's looking to take. "If some people out there that wanted to fight me again that's at heavyweight, we'll see if we can make that happen."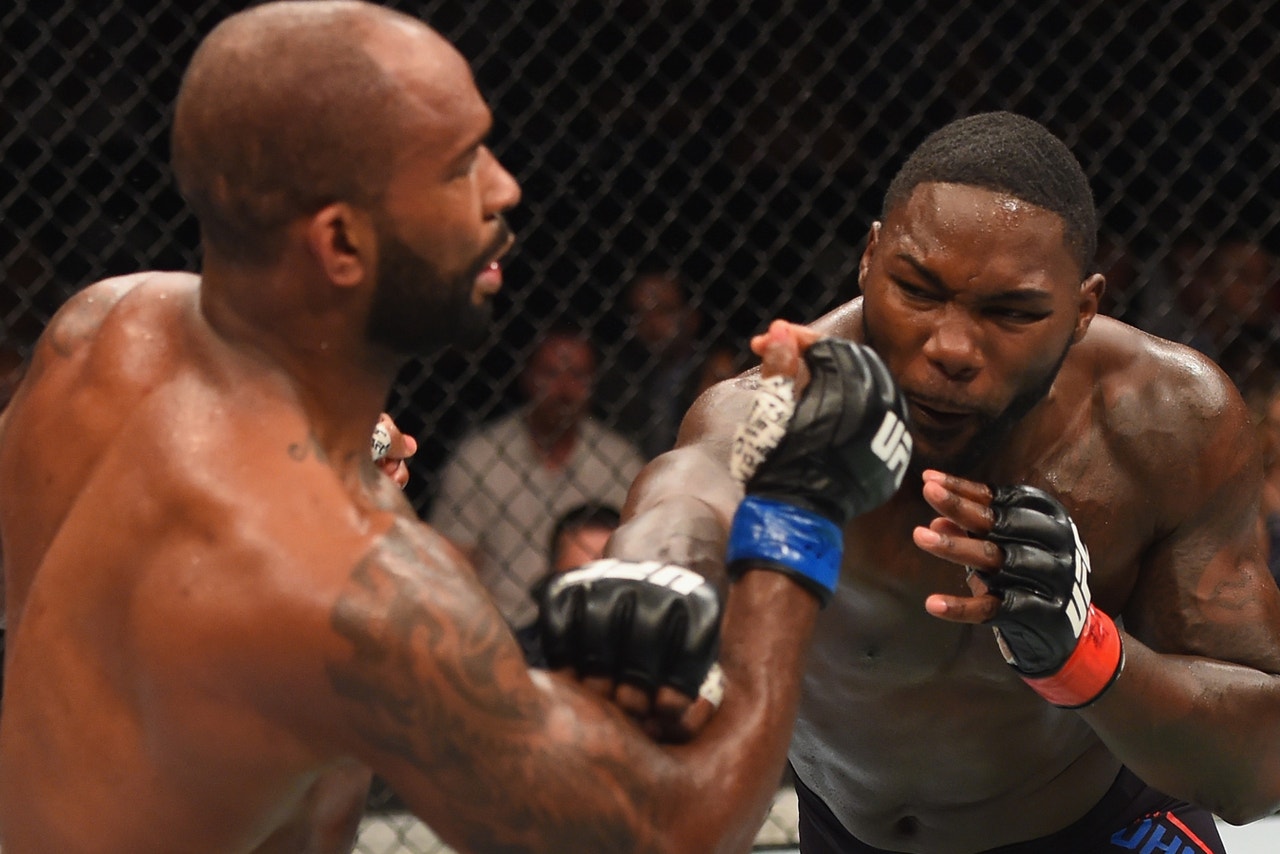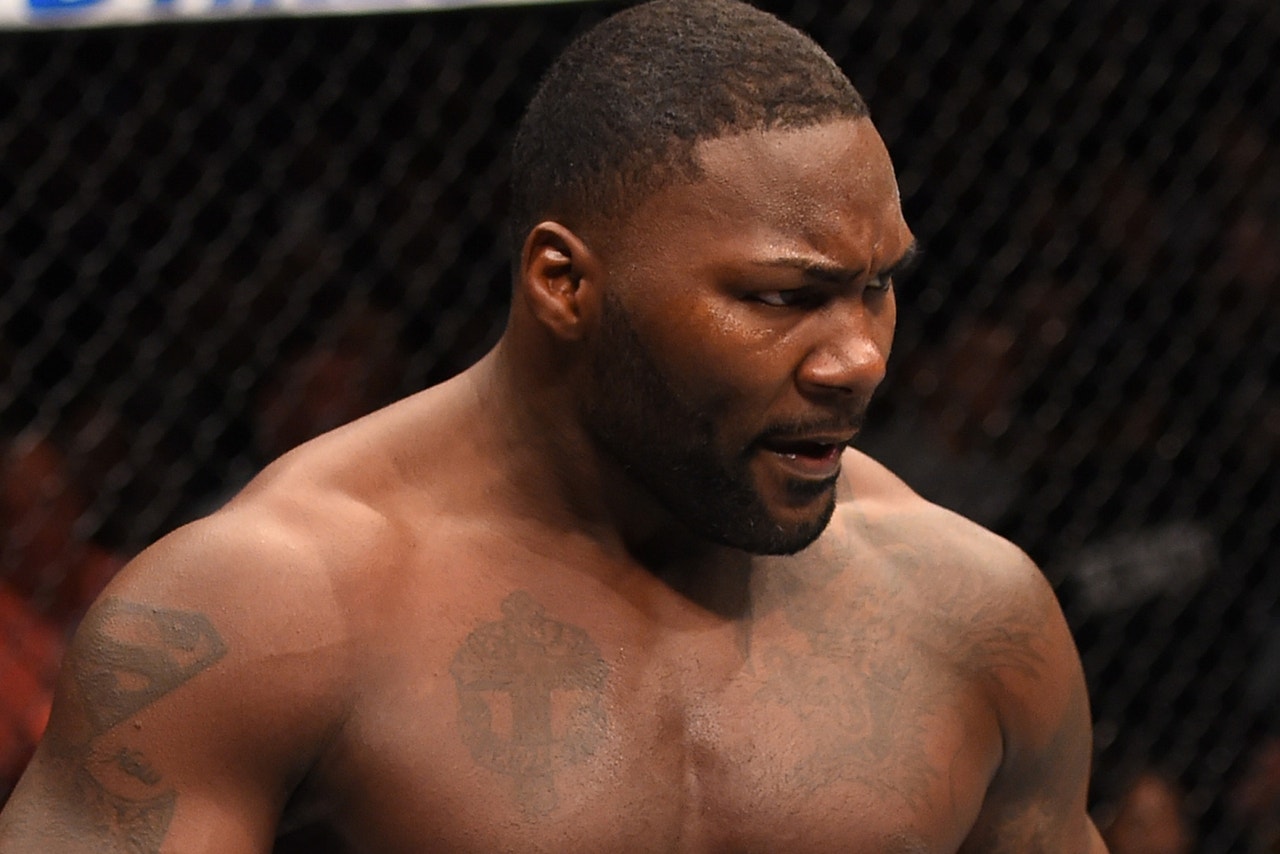 ---
---