Ultimate Fighting Championship
Ultimate Fighting Championship
Anderson Silva ready for rematch
Published
Sep. 24, 2013 1:00 a.m. ET

When it comes to fighting, Anderson Silva has nothing to prove. The longest-reigning champion in history, he holds promotional records for most consecutive wins (16), title defenses (10), knockdowns (17) and finishes (14). Suffice it to say, he is the most decorated UFC fighter ever. Yet there are still many questions surrounding his return on Dec. 28, when he will rematch Chris Weidman and attempt to regain the middleweight title belt that had grown so comfortable around his waist.
Has age caught up with him? Will he abandon the showboating style that led to his demise? And what exactly is his motivation, anyway? That might be the most central question of them all, affecting everything else. In some ways, he set himself up for all the doubt when after losing to Weidman, he said he was done fighting for the belt, saying he was exhausted by the life of a champion.
A few months later, it appears he wants it all back. For one thing, Silva can't even entertain the notion of life without fighting. That became clear when he was asked during a Tuesday press conference whether a loss in the rematch would send him off to consider retirement.
A few seconds passed as Silva considered the question, and a huge smile overtook his face as he picked up the microphone to craft his answer.
"So I have nine more fights and my focus is my rematch with Chris," he said. "The new Anderson's coming, bro. Trust me."
The new Anderson? We've heard variations on this theme before, haven't we? From guys like Vitor Belfort and B.J. Penn, and many others who suffered some unexpected loss and tried to convince us they were back with varying degrees of success.
But if there's one guy it would be impossible to dismiss on such a claim, it's Silva, even if he is 38 years old. But it must be said, he also delivered a bit of contradictory information along the way. Because the new Anderson said he would be using the same style that got the old Anderson in trouble the first time around.
The bobbing and weaving, ducking and rolling? Expect more of the same at UFC 168, because Silva felt he simply made a technical error during the course of it all by leaving his feet parallel as he stopped, leaving him as an available target. A correction will be made to fix that mistake, he said, but everything else will remain.
"No, this is my style," he said when asked of any changes. "I'm working hard for a long time in UFC. I have the great fights in here. It's the same position and same style. I [won't] change nothing."
Partially due to the language barrier and partially due to his cheeky, playful style with the media, it's not always easy to distinguish when he's being serious and when he's just bored and amusing himself by spouting some nonsense to a question he's heard 1,000 times.
There were signs of both during this Las Vegas event, but there was plenty of genuineness, particularly during a moment near the end, saved for a Brazilian fan who asked about the pressure that mounted as his title reign went on, the stress that he alluded to being lifted when the belt was removed from his waist.
"I love what I do and I've always loved what I did but when I started training, I never imagined I'd get to the point I'm at today," Silva said. "I always imagined that I'd hopefully get to be as good as my instructors and be able to teach class, but I never thought I'd have the success that I had as UFC champion. And I think God really helps me and teaches you all the time. I realized I didn't appreciate or value what I had. I can tell you that God works in mysterious ways. Now I realize what I had and I'm going to focus to go back and get what I had."
On this day, Weidman was, as he smartly acknowledged, under the radar. His is a great story of a young man who challenged the best and won. Even Silva says people need to respect the guy who "killed me." But months away from the rematch, it is clear that the bout is more about Silva and whether a 38-year-old legend can really reinvent himself. History says no, but history also tells us that no fighter is more likely to perform the improbable.
---
---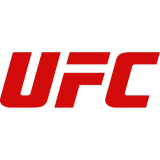 Get more from Ultimate Fighting Championship
Follow your favorites to get information about games, news and more
---