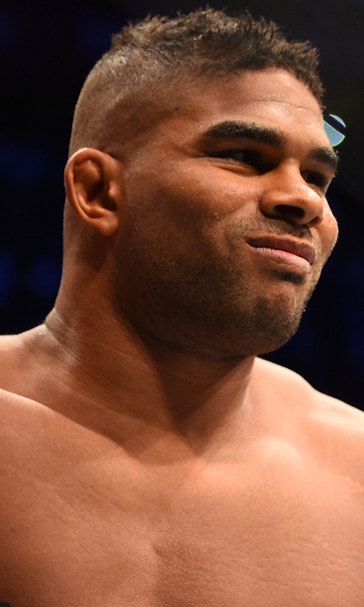 Alistair Overeem calls out Stipe Miocic after his title fight win at UFC 198
May 16, 2016

Alistair Overeem wasted no time after Stipe Miocic knocked out Fabricio Werdum at UFC 198 to call for the next title shot against the new heavyweight champion.
Overeem took to Twitter late Saturday night to first congratulate Miocic on his win following a one-punch knockout to finish Werdum in the first round.
A few hours later, Overeem upped his game with a photo on Twitter aimed at Miocic that invoked a famous scene from the 1988 film "Bloodsport".
Overeem seems to be the top choice right now to receive the next shot at the title as Miocic will look to defend his belt later this year.
Overeem most recently dispatched Andrei Arlovksi with a second round knockout in their fight at the UFC Fight Night card in Rotterdam in the Netherlands.
The win moved Overeem to 4-0 in his last four fights with his past two victories coming against a pair of former UFC champions in Arlovski and Junior dos Santos.
The UFC hasn't made any decisions yet regarding the No. 1 contender at heavyweight with Overeem likely sitting at the top of the list while former champion Cain Velasquez will try to put his name in the hat when he faces Travis Browne at UFC 200 in July.
Miocic is going to take some down time following his win over Werdum with a wedding planned in a few weeks but it probably won't take the UFC's newest champion much longer before he has his first title defense booked. 
---
---