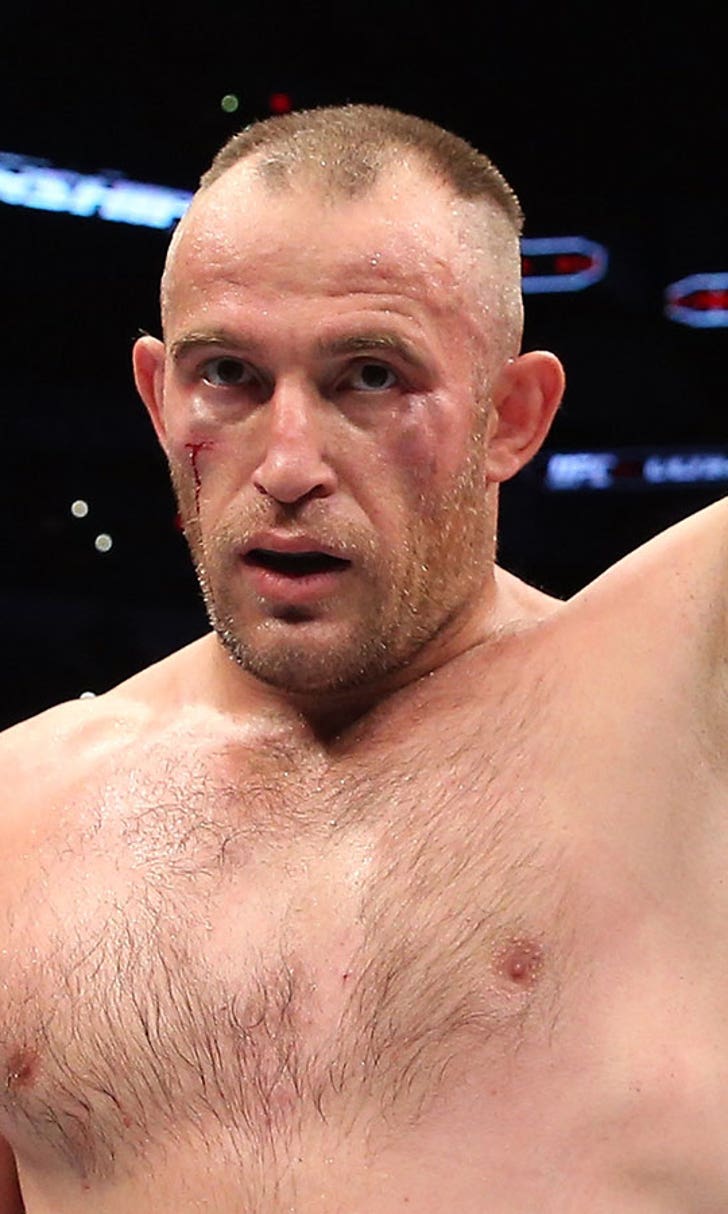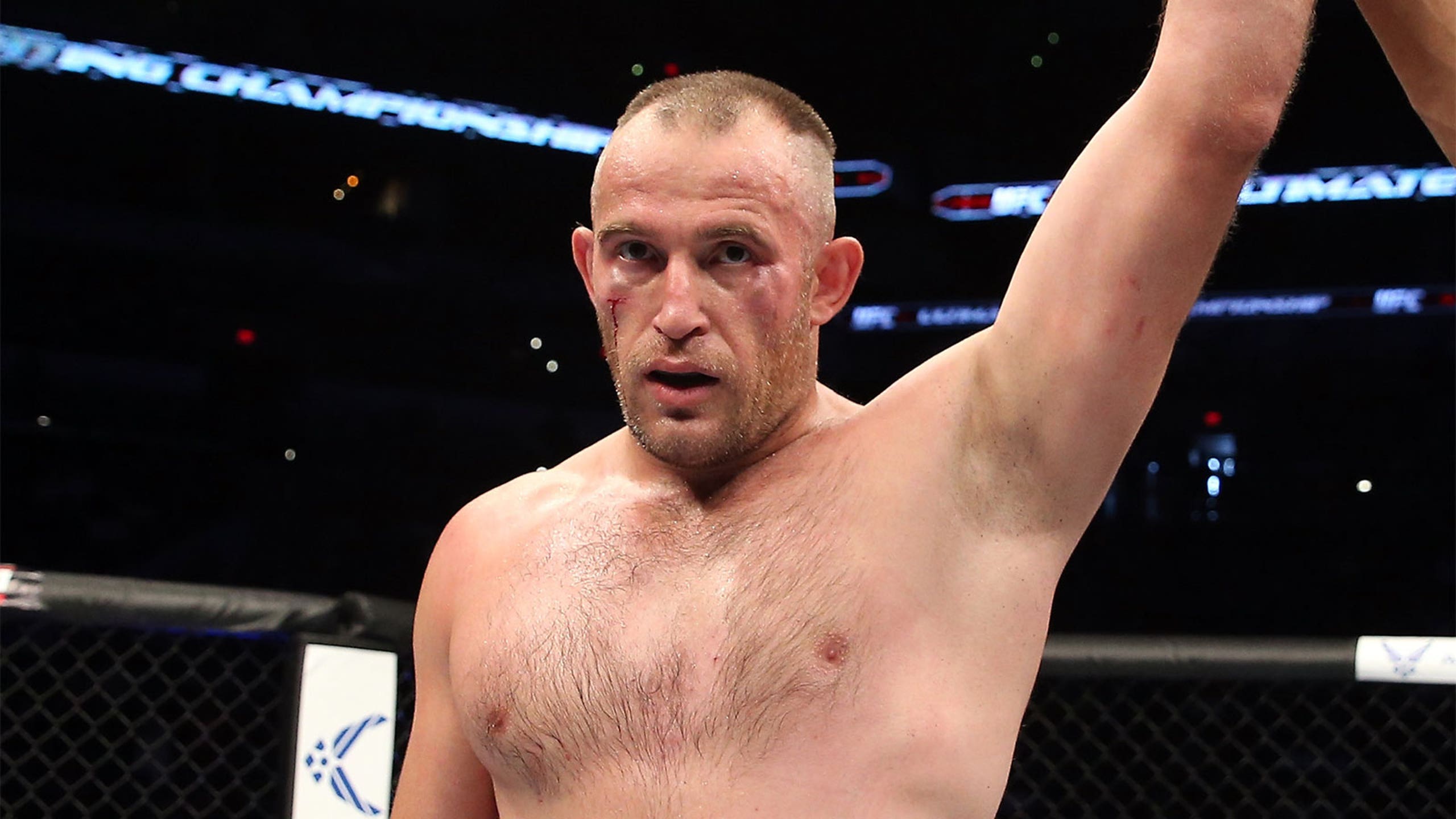 Alexey Oliynyk stops Jared Rosholt with stunning first round KO
BY Damon Martin • November 22, 2014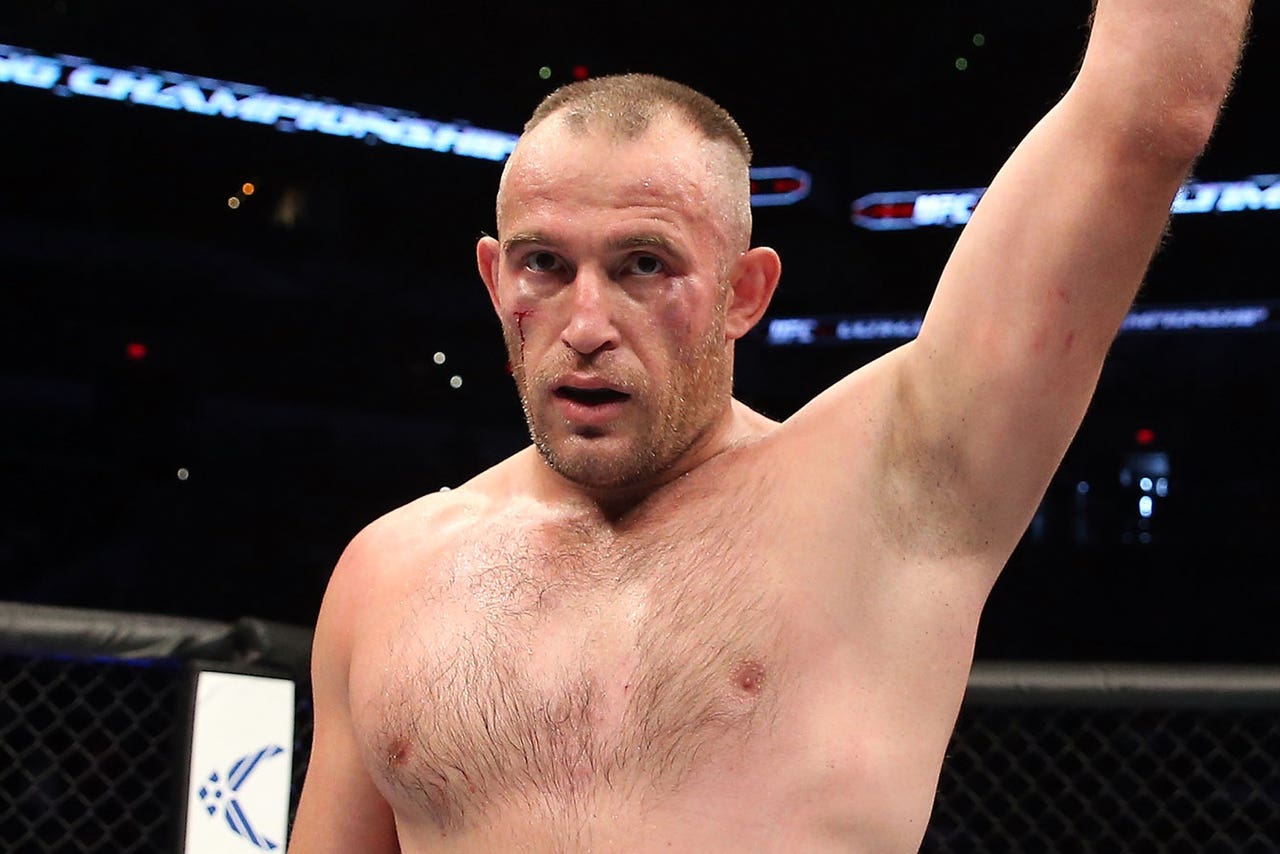 AUSTIN - Russian Alexey Oliynyk is best known for his submission game, but he just earned a reputation as a knockout puncher after laying out Jared Rosholt in devastating fashion on Saturday night.
Facing a notoriously tough American wrestler, Oliynyk had to know going into the fight that it was going to be hard to drag this fight to the mat so to the Russian's credit he opted for a striking attack instead.
The only problem in the early going was Rosholt also abandoned his wrestling and tried to finish the fight with strikes.  It appeared in the opening minutes if Rosholt might get the job done as he continuously trapped the Russian against the cage and unloaded a huge barrage of punches.
Oliynyk survived as Rosholt's corner could be heard yelling at the fighter not to blow out his gas tank in the first few minutes of the fight throwing everything at his opponent. It didn't matter in the end.
Oliynyk countered Rosholt when the two fighters finally separated and he connected with a massive punch that put his opponent down and out on the canvas.  Oliynyk followed Rosholt to the mat where he unloaded a couple more hammer fists for good measure, but this was already over the moment the first punch landed.
The end officially came at 3:21 in the first round.
Going into the fight, Rosholt was a solid favorite but Oliynyk defied the odds while likely moving ahead in the "Performance of the Night" race with three more fights to go on the card.
At 37-years of age, Oliynyk finally got his shot in the UFC and he's certainly making the most out of it.
---
---