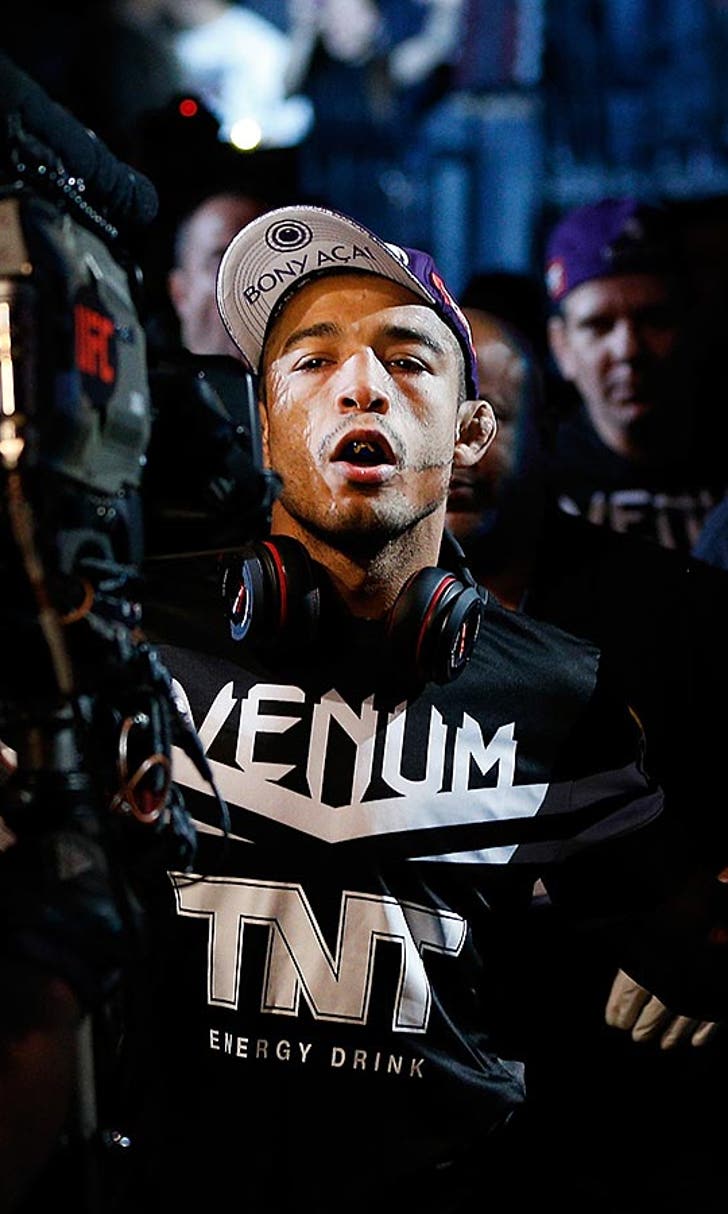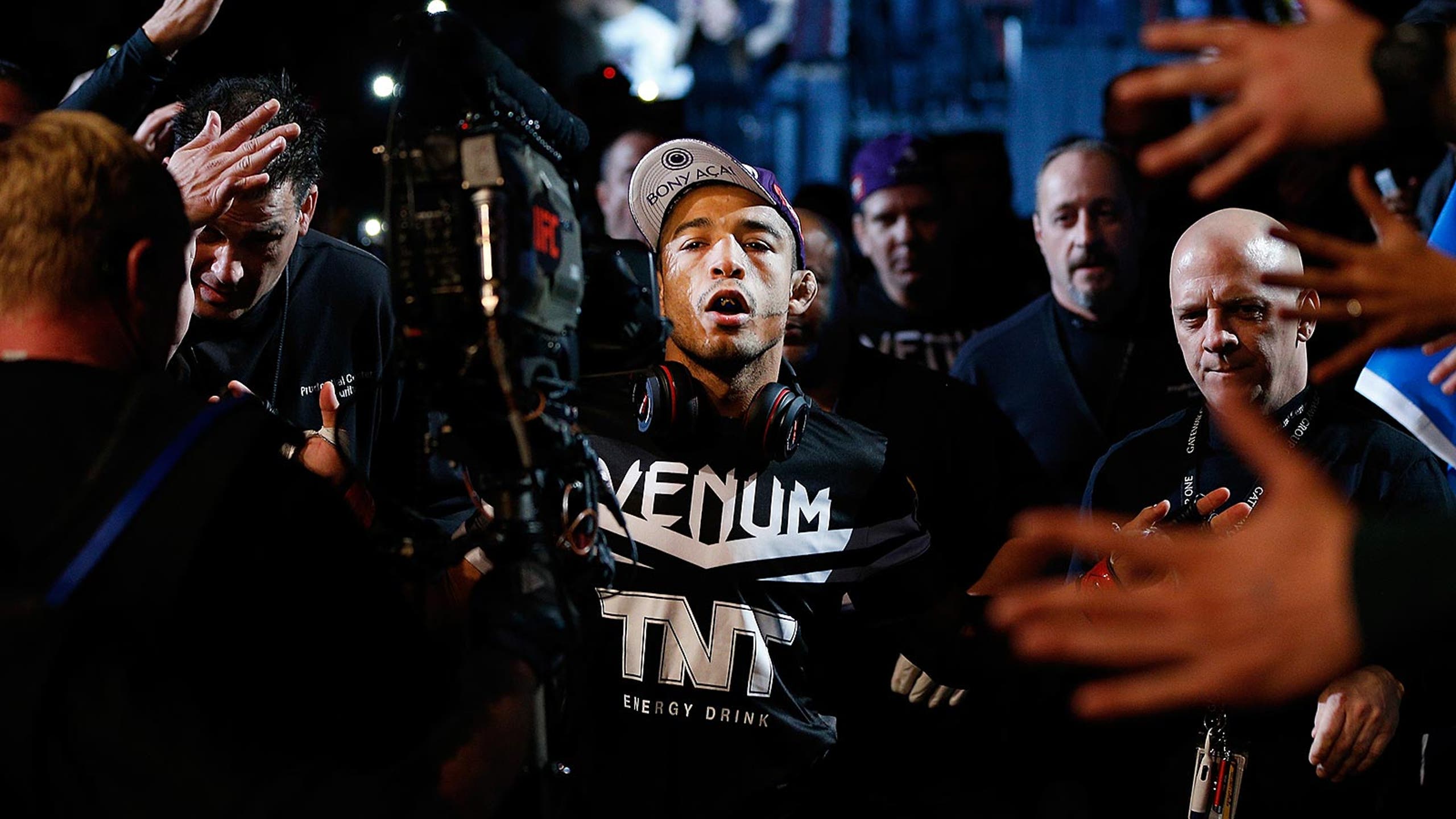 After night of the bizarre, only superfight can redeem UFC 169
BY foxsports • February 2, 2014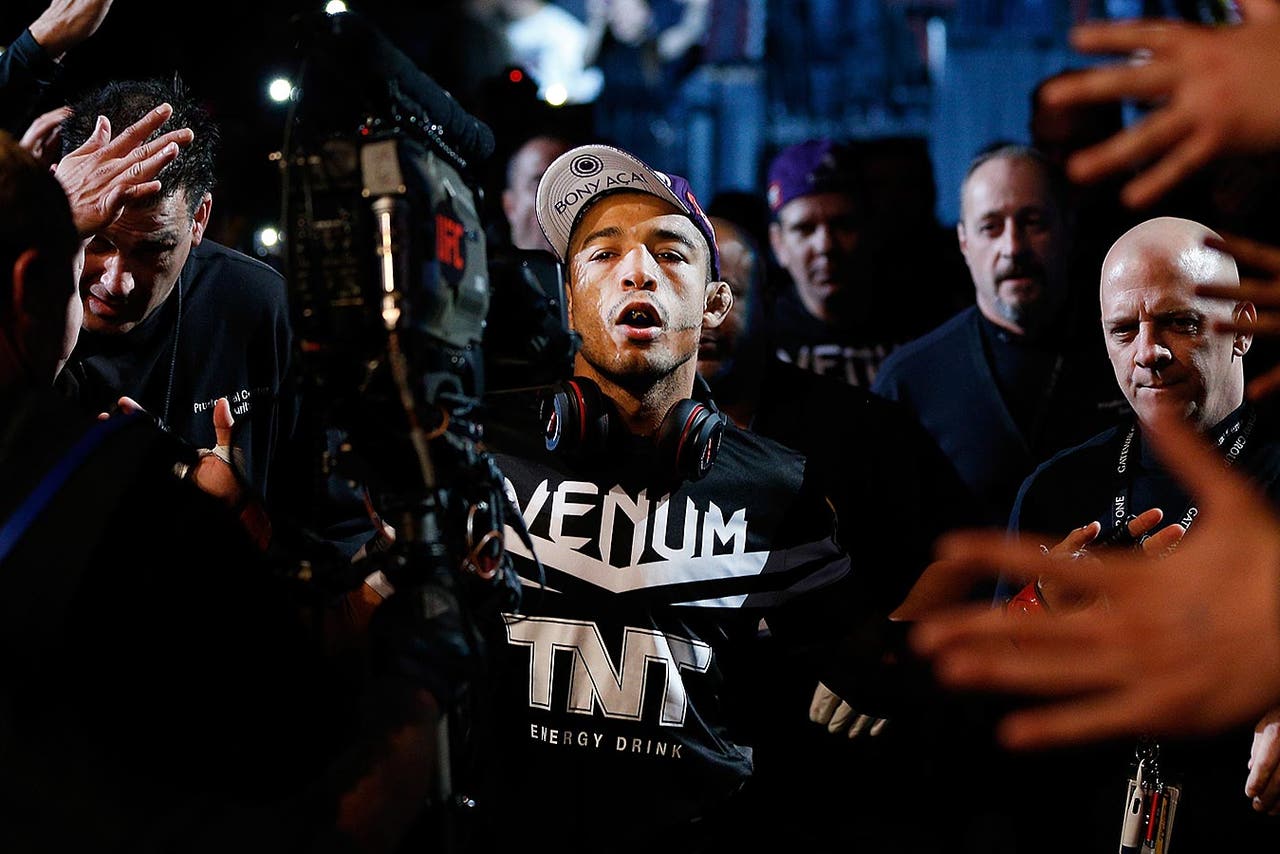 Some say the UFC schedule is oversaturated, but if you're a silver linings kind of person, you can take solace in the fact that UFC 169 will soon be a moment in time fighting for space with memories of algebraic equations and '80s pop lyrics. In other words, it will be at best hazy, at worst mostly forgotten. It was one of those kinds of nights at the Rock, an evening of the bizarre, the uninspired and the controversial.
It wasn't all bad of course. With 12 fights, that would have been nearly mathematically impossible. But it was certainly not the night the UFC expected when it took its annual Super Bowl weekend spectacular to the northeast in support of broadcast partner FOX.
It wasn't just the fact that we got a record 10 decisions on one fight card; it was that and a disputable stoppage in the main event between Renan Barao and Urijah Faber that left many feeling a bit unfulfilled.
"They both kind of got screwed tonight," UFC president Dana White said in the post-fight press conference. "Barao gets screwed and Faber gets screwed. It's the cherry on top of the 10 decision record-breaking catastrophe this evening."
Catastrophe? That may be a little harsh, but at least White wasn't trying to sugarcoat things. Maybe that's because there wasn't a lot to trumpet, but there is one way to polish this rock into a gem, one thing that can redeem the whole evening: the possibility of featherweight champion Jose Aldo moving up to lightweight to take on 155-pound champion Anthony Pettis.
It becomes a very real possibility after Aldo cruised past Ricardo Lamas in the night's co-main event. After winning, Aldo unequivocally stated that he was ready to move up and challenge Pettis, who was supposed to come down to him just last year. That brief pairing excited the fight world, and the interest in seeing the dynamic strikers against each other has never quite died down. Aldo seems to realize this, which is at least part of the equation when it comes to convincing all parties that this is the path forward.
"It's not only about me," he said in the post-fight press conference through his interpreter. "I want the fight, Pettis wants the fight, the fans want the fight. So, why not? We are ready to fight so let's get this fight."
"Sounds like we got a fight," White said from the podium. "That was easy. We got that deal done."
Later on during the press conference, White said he had heard from Pettis, who reiterated his desire to fight Aldo. A match between them would be the first champion vs. champion bout since Georges St-Pierre and B.J. Penn fought at UFC 94 in Jan. 2009.
During a time when draws Anderson Silva and Georges St-Pierre are out of commission, a bout between young, prime champions would be a shot in the arm for the promotion, and a match to get excited about for the sport's viewers.
That would be decidedly different than Saturday night's action, which at times was lackluster. White called Alistair Overeem's win over Frank Mir "crappy," and didn't seem blown away by Ali Bagautinov's victory over John Lineker that was expected to have flyweight title implications. When a reporter tried to ask White whether Bagautinov was ready, he sort of rolled his eyes and moved on to the next question.
There were other downsides to it all. Tony Martin came out to Brian McKnight's "Win" so of course he lost. Tom Waston came out to Meatloaf's "I'd Do Anything for Love (But I Won't Do That)" - with "that" apparently being stop a takedown as opponent Nick Catone took him down five times. There was Joe Rogan calling himself a "retard" after mistakenly asking Faber if featherweight teammate Chad Mendes should get the next shot at bantamweight Barao. And to cap it off, for a time there was a rumor that there was a stabbing in the arena during the event. As it turned out, a fan cut his arm on the railing during a fight. See, even that fight had a disappointing finish.
Aldo chopped Lamas down with ease, leaving the opportunity for Aldo to fight Anthony Pettis wide open.

That was par for the course on Saturday. Even Aldo didn't blow Lamas away. He was technically sharp, breaking down Lamas' lead leg, and scoring at will with his speed advantage in earning a lopsided decision. He did enough to win. But more than his performance on Saturday, it's his name and history of success that will have to help carry a major fight with Pettis.
If we're going to point out the bad, we have to point out the good, the night's high point, Abel Trujillo's second-round knockout over Jamie Varner, a thunderous right hand that reversed a crushing barrage in a blink. One moment, Varner was on his way towards victory, the next he was finished.
That's a good reminder of the fight game's fickleness, riding high one minute, struggling the next. At least we know that even when the sport has one of those nights, something else can change our mood in a flash. After a night in bizarro land, Aldo-Pettis is that little shot of dopamine we need crashing through our minds.
---
---