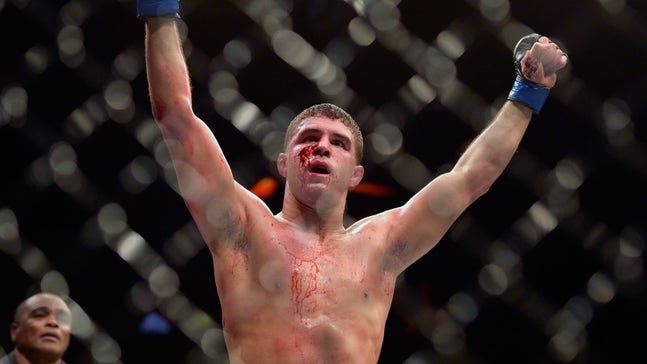 A 'disappointed' Al Iaquinta reacts to Gilbert Melendez's drug test, and looks to future
Published
Jul. 8, 2015 3:40 p.m. ET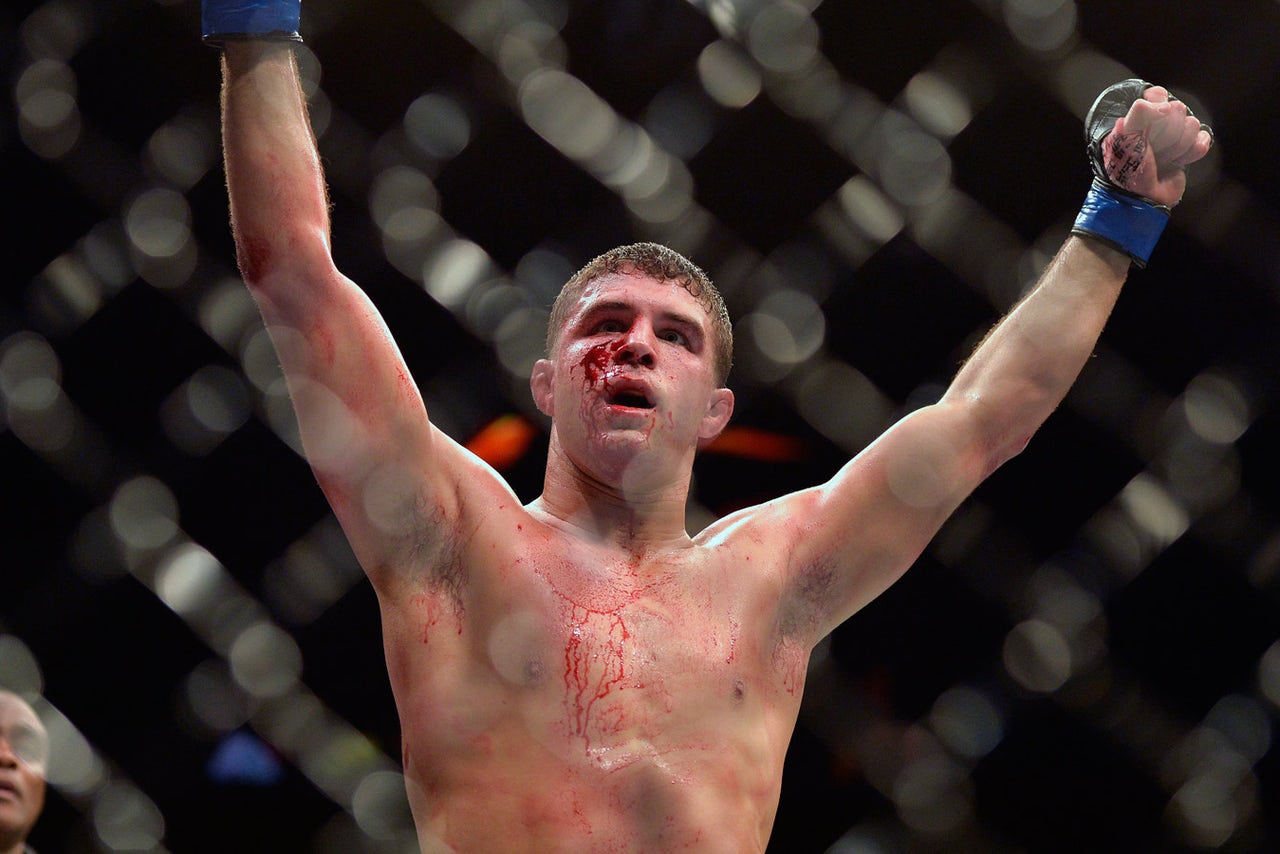 Given "Raging" Al Iaquinta's temper, when he says that he wanted to "slam my head on the desk," after hearing that his dream fight against Gilbert Melendez was scrapped after "El Nino" failed a drug test, one tends to take the lightweight at his word. "I don't know what I want to do," he recently told MMA Fighting.
"I want to break something...I don't know, I'm just disappointed. I can't describe it, man."
Iaquinta has been on a tear, of late, winning four straight fights. His fight against Melendez would have been the biggest of his career.
The New Yorker said he was surprised that Melendez, of all people, tested positive for banned performance-enhancing drugs. "I don't know what to make of it, because he's the last guy you expect," he went on.
"I had nothing but respect for him going into this fight. If he's manning-up and he's going to take it on the chin that way [with regards to the UFC's one-year suspension for the violation], I have nothing but respect for him. It's just, I don't know...If you're going to cheat, you're going to get caught, I guess."
Now, Iaquinta is off the San Diego card later this month and needs to address his own knee injury issues. "I had a knee surgery, it was actually right after The Ultimate Fighter. It never really healed right, and it's just been getting worse and worse every fight," he revealed.
"I've just been putting it off, putting it off, and now it's kind of affecting my left [knee[, so I'm compensating for it. I've been getting through it, and for a fight like Gilbert Melendez, I was pushing through it. But to go into another fight not at 100 percent, I think I'm just going to get it looked at., get it set up with a good doctor and get it fixed. It's a sign, I think."
Wary of diminishing his physical abilities with a traumatic surgery, Iaquinta said that toughing through his hurt knee has seemed like the right course of action up to this point. Now, however, he intends to find a quality physician to help him figure out a new plan for his knee.
"They've been telling me to stick it out, stick it out," he explained.
"Because you don't know what'll have to be done if they do the surgery and how you'll feel after, if you'll have a full range of motion. I don't know. I've been battling with this for a while, so I think now is the time I've got to get this thing fixed up. I've been seeing good doctors, but they've got to be able to do something."
---
---