5 Reasons to Watch: UFC Fight Night: Machida vs. Dollaway
BY Damon Martin • December 18, 2014
The final UFC show of 2014 goes down this weekend as the promotion lands in Brazil one final time before the end of the year with a card headlined by former champion Lyoto Machida as he takes on C.B. Dollaway in the five-round main event.
Machida has been out of action since losing to middleweight champion Chris Weidman back in July and after pushing the American further than any fighter has in his career, he's more determined than ever before to get back there again.
For Dollaway this is the biggest shot of his career as he faces a former champion and one of the most well-respected and dangerous fighters on the planet on his home turf. Dollaway is one of a few foreign fighters to travel to Brazil and pick up multiple wins so he's looking to add another to his resume.
Also on the card, former bantamweight champion Renan Barao returns for the first time since a weight-cutting disaster cost him a rematch with current title holder T.J. Dillashaw back in August. Barao was forced to get back in the pack of contenders so now he's face upstart Mitch Gagnon out of Canada, who hopes to learn by Dillashaw's example and pull off the upset.
To get ready for this weekend's card, we're going to give you five good reasons you should be tuning into UFC Fight Night: Machida vs. Dollaway on Saturday night.
Expect a Bonus, Baby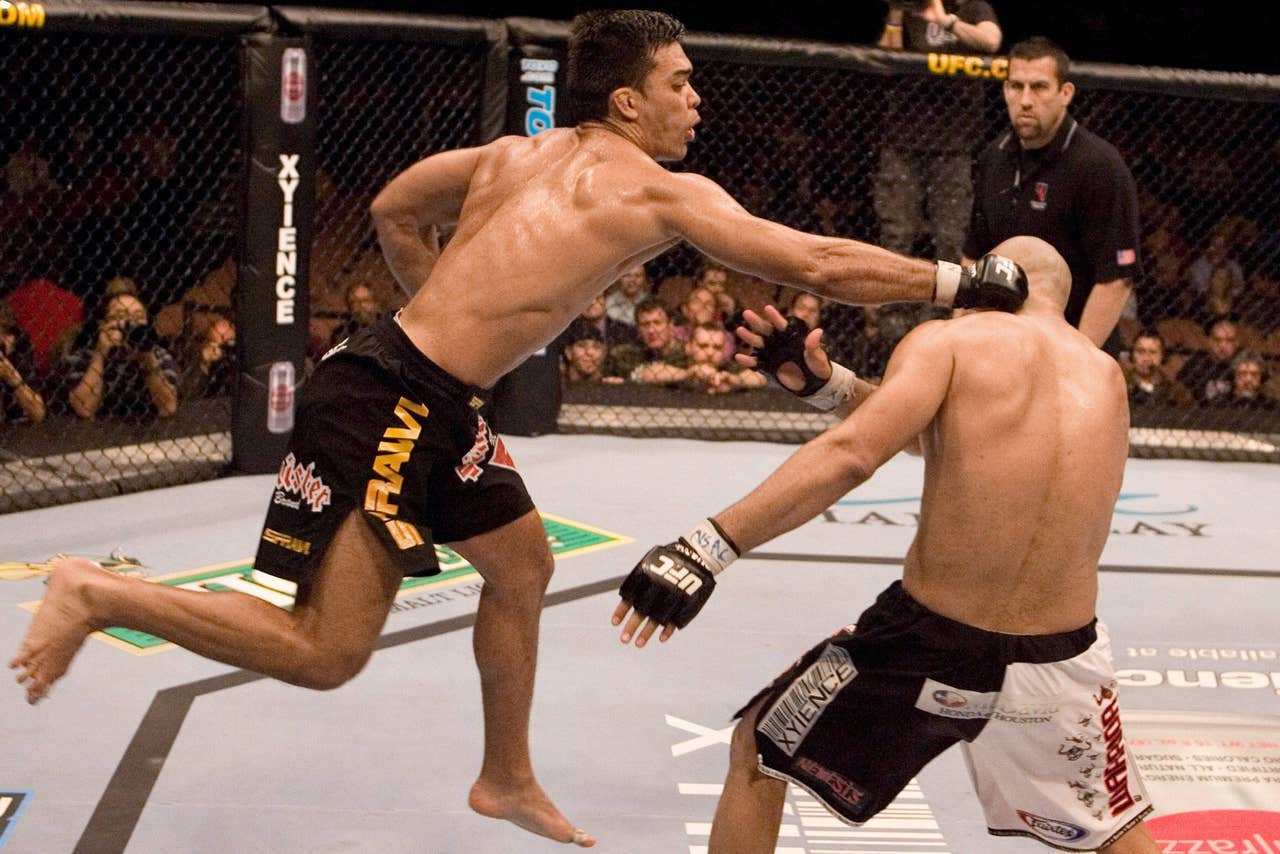 Since dropping down to the middleweight division, Lyoto Machida has been racking up bonuses from the UFC like it's his business. Through three fights at middleweight, Machida has gone 2-1 overall with one "Knockout of the Night" bonus when he head-kicked Mark Munoz out of the Octagon and then two "Fight of the Night" bonuses for his matchups against Gegard Mousasi and Chris Weidman.
Throughout his entire UFC career, Machida has picked up seven separate bonuses including four "Knockout of the Night" awards and "Fight of the Night" on three occasions.
Add to that the fact that Machida is one of the deadliest fighters on the roster with the fourth-most knockdowns in UFC history and this bout has "Don't blink" written all over it. He front-kicked Randy Couture to the mush with one of the best finishes in all of 2011 and put away C.B. Dollaway's teammate Ryan Bader with a thunderous counterpunch back in 2012 that could have easily earned him another bonus.
Machida strikes hard, strikes fast and shows no mercy.
Embrace the Grind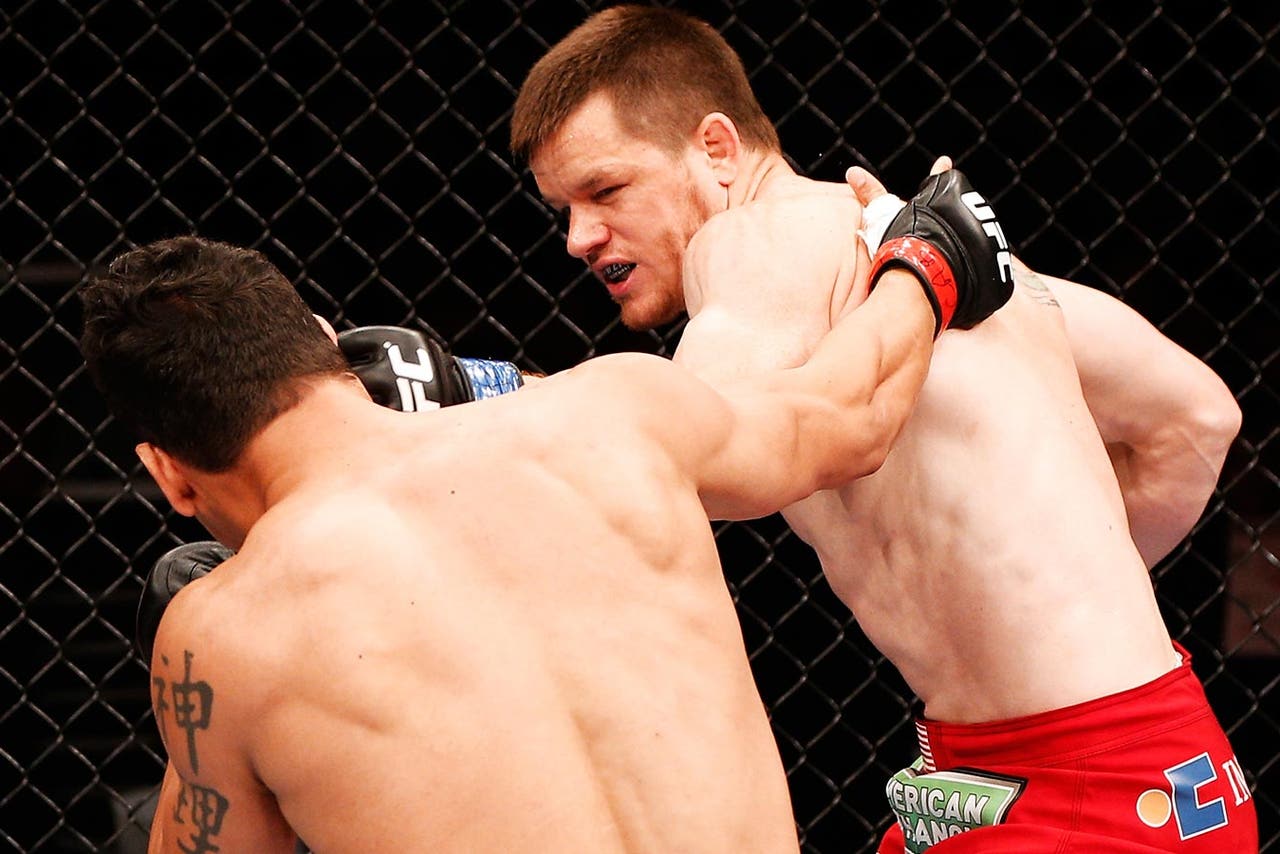 While Machida brings an arsenal of strikes with him into the fight, C.B. Dollaway possesses one of the best wrestling games in the UFC.
As a former All-American wrestler out of Arizona State, Dollaway honed his chops at one of the top schools in the country at the time, but his real presence has been shown since coming to the UFC after competing on Season 8 of "The Ultimate Fighter".
Dollaway has managed to land the third-most takedowns in UFC middleweight history with the fifth-highest takedown accuracy putting his opponents on the mat just under 55-percent of the time he makes an attempt. 
There's never been a perfect style to match or beat Machida, but out of his five career losses, three of them -- Jon Jones, Chris Weidman and Phil Davis -- all share wrestling heavy backgrounds similar to Dollaway. There's no denying the fact that Dollaway will come into this fight as a heavy underdog, but he does have a style and technique that could be built to give Machida trouble if he's not careful.
Can Renan Barao Bounce Back?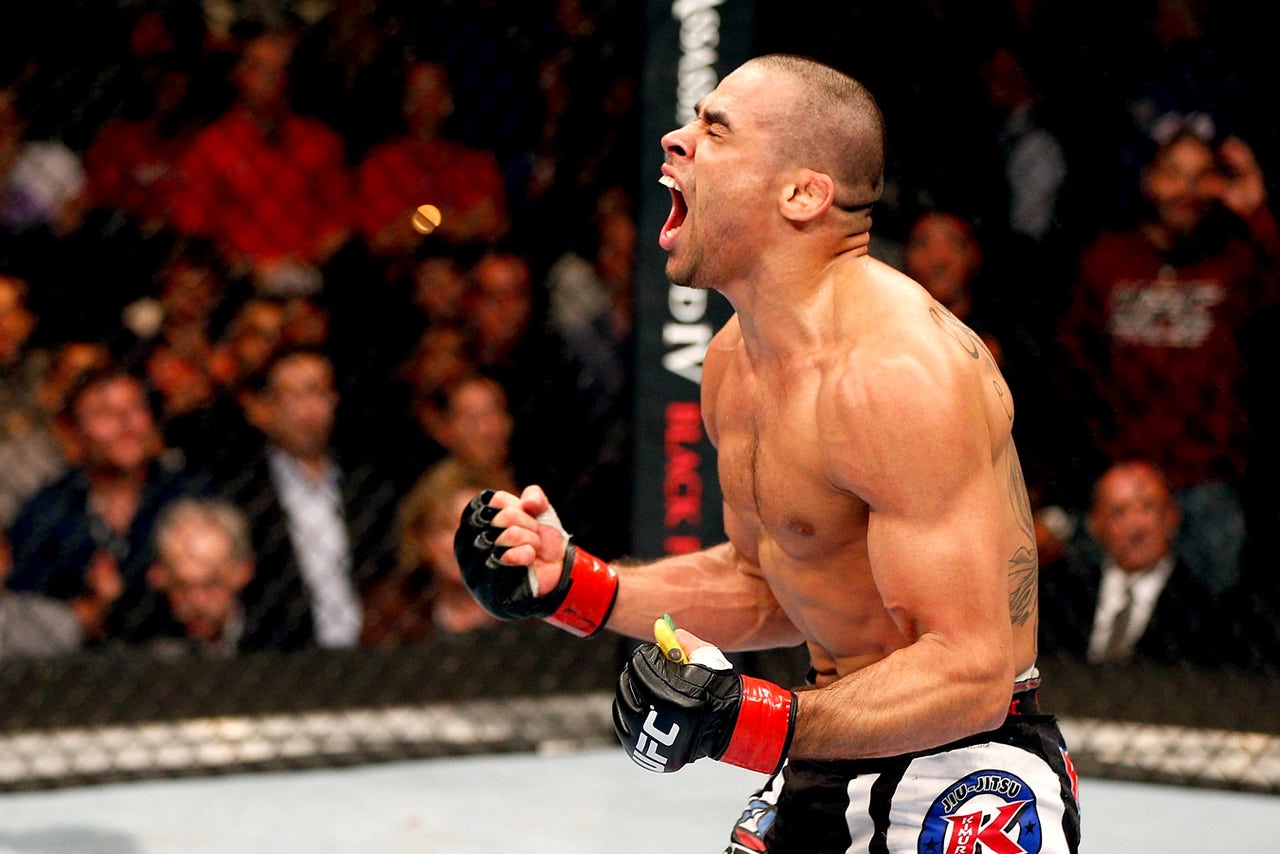 It was barely seven months ago when Renan Barao was being touted as possibly the best pound-for-pound fighter in the sport and all promotional hyperbole aside, the argument could be made in his case. At the time, Barao was on an incredible nine-year, 33-fight unbeaten streak as he tore through the UFC bantamweight division.
And then T.J. Dillashaw came along.
The Team Alpha Male fighter shattered Barao over the course of five rounds before mercifully putting him away in the fifth round to take the belt and become the new king at 135 pounds. Fast forward three months later and Barao was back and ready to reclaim his title after being granted an automatic rematch with Dillashaw in August.
Barao was in good spirits all week, but his weight cut was a catastrophe.  Barao didn't even make it to the weigh-ins after his body shut down, he passed out and was ruled medically ineligible to fight. It was a safety-first decision but there's no way Barao wasn't feeling the embarrassment of blowing a huge opportunity to reclaim his title.
Now Barao gets back into the Octagon for the first time since May and since he lost to Dillashaw. He's facing a relative unknown as Canadian Mitch Gagnon makes the trip to Brazil for this fight. The odds say Barao should wipe the mat with Gagnon, but the last time he was this heavy of a favorite the guy he was facing is now wearing the UFC bantamweight title around his waist.
Barao has a ton of pressure on his shoulders facing a fighter he's supposed to beat so he can get back on track for a title shot in 2015. Now the question becomes can Barao get back to the same fighter he was before or will the events of the past few months haunt him forever?
Tuning in Saturday night is the only way to know for sure.
Sleeper Fight of the Night
The main event and co-main event are going to get the lion's share of attention on Saturday as most fight card typically go, but if there's a sleeper fight to watch this weekend it might be the matchup between Ultimate Fighter Brazil winner Antonio "Cara De Sapat" Carlos Junior against Patrick Cummins.
Cara De Sapato is a world class jiu-jitsu practitioner, who proved during his time on the reality show that he's rapidly improving as a striker as well. He may not have the experience as many other fighters on the roster do right now, but the Brazilian makes up for it with tremendous work ethic and an adaptability to learn. He faces an All-American wrestler in Cummins, who has looked tremendous in his last few fights since losing to Daniel Cormier in his debut.
Cummins will enter the fight as a slight favorite, but with his wrestling heavy attacks it's going to be interesting to see if he's willing to go to the ground with a noted submission specialist? Cara De Sapato is slick with his transitions, sweeps and guard-passes so if this fight does go to the ground, watch out.
Cummins is heavy and lands big heavy punches from the top, but Cara De Sapato will not let him rest. Not even for a second. This fight could be full of ground battles as the two fighters jockey for position and this could be a show stealer so keep an eye on it.
A Most Violent Year
Whenever Erick Silva is involved in a fight you can be fairly sure something explosive is going to happen.
Since coming to the UFC eight fights ago, Silva has gone to decision only one time and he won "Fight of the Night" honors. The other seven fights have ended by either knockout or submission and while he's bounced back and forth between wins and losses there's no denying when Silva is in the Octagon it's going to be exciting.
He's also a fan of first-round finishes. 
In all four of his wins, Silva has put away his opponents inside the opening round of the fight with only Charlie Brenneman making it out of the first two minutes. The other three fights have ended in 40 seconds, 52 seconds and 71 seconds respectively.
Silva hits hard, he hits fast and he's vicious. His opponent Mike Rhodes should probably know that going into the fight as well because he's going to have to find a way to defend the Brazilian's strikes and try to prevent being the fifth victim on his record.
---
---