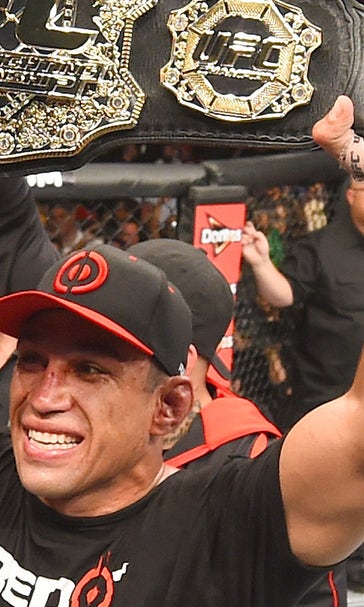 5 Reasons to Watch UFC 198
May 13, 2016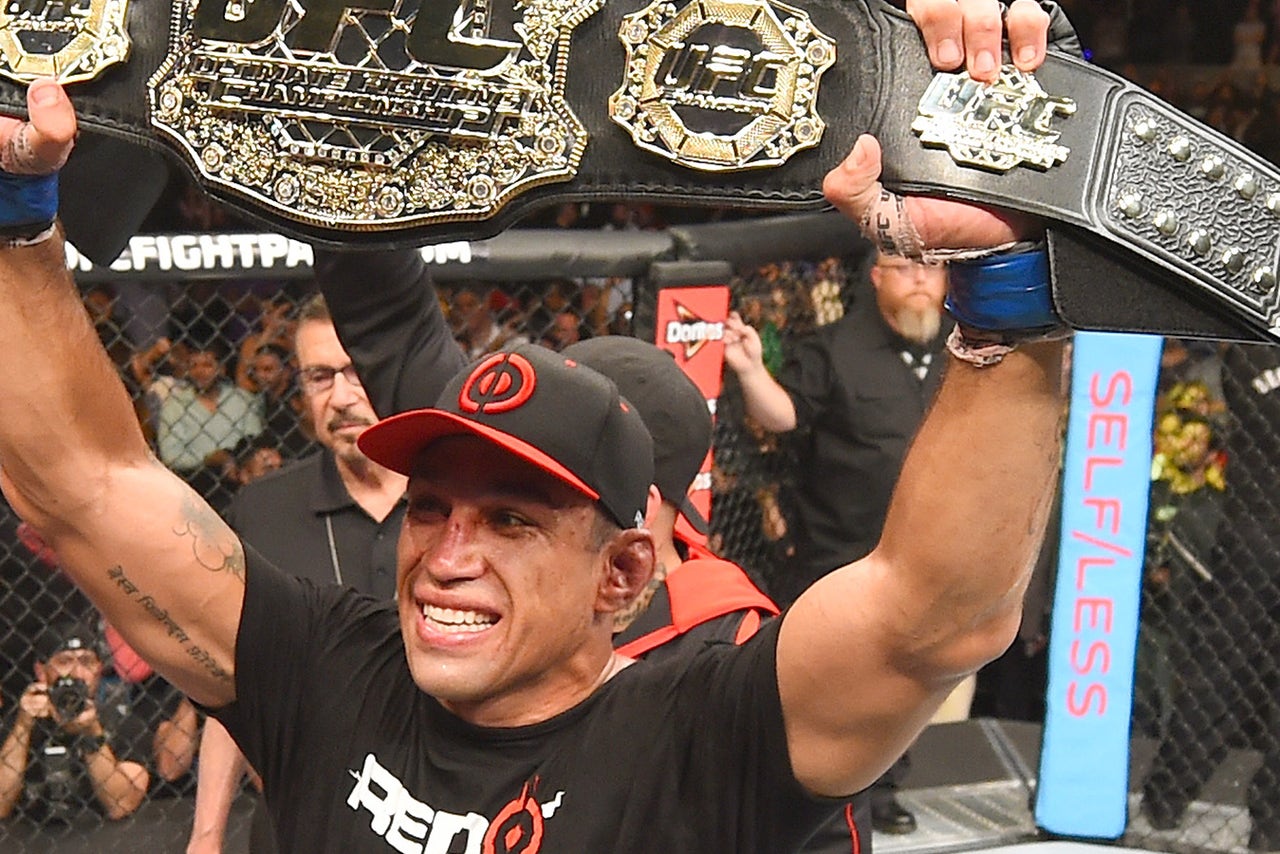 UFC 198 starts a string of stacked spring and summer UFC cards, and it may be the best one of them all. The Curitiba card has a bunch of champs, legends and title contenders filling its bill, but below are the five biggest reasons I'll be watching!
To see if Werdum can defend
With submission wins over the likes of Fedor Emelianenko, Antonio Rodrigo Nogueira and Cain Velasquez, Fabricio Werdum has already established himself as one of the best heavyweights in MMA history. Now that he's defending his new UFC heavyweight title, Werdum has the opportunity to establish a legacy that could put him ahead of the rest of the pack.
That journey starts Saturday, against the very tough and skilled Stipe Miocic. Werdum is the favorite and is fighting at home, so Miocic has a tough fight ahead of him.
But the Ohio fireman poses some real threats to Werdum with his stand-up striking, his wrestling and his conditioning. So if the Brazilian can beat "Stone Cold" Stipe, he'll prove that he's able to take out the very best young challengers the division has to offer.
To watch Miocic walk into the fire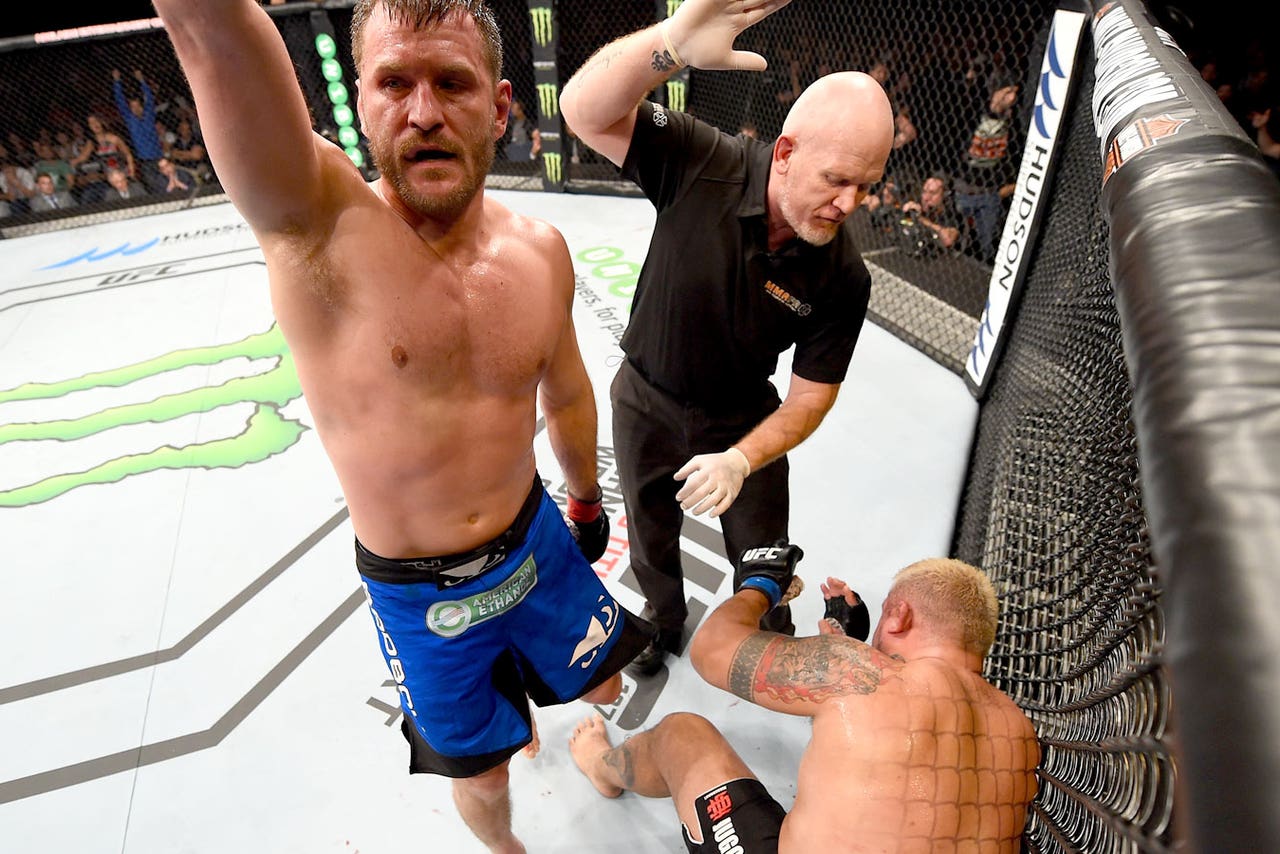 Can Stipe Miocic do to Werdum what he's done to just about everyone else in the division?
Miocic will be in hostile territory Saturday night when he tries to pry a world championship away from a Brazilian hero in Brazil. Since this man walks into literal fires for a living as a fire fighter, chances are he'll be able to stand the heat and stay calm and focused throughout his title main event, however.
I'm personally looking forward to it. I think Miocic is the deserving No. 1 contender, with his only recent loss being a controversial decision defeat to former champ Junior dos Santos in 2014.
Miocic, like Werdum, is a true heavyweight. His size, his punches and his athleticism will give Werdum problems.
If Miocic can get an edge against the champ on the feet, he also may very well be able to keep it there with his solid wrestling. We've got a real title threat here, folks.
Demian Maia vs. Matt Brown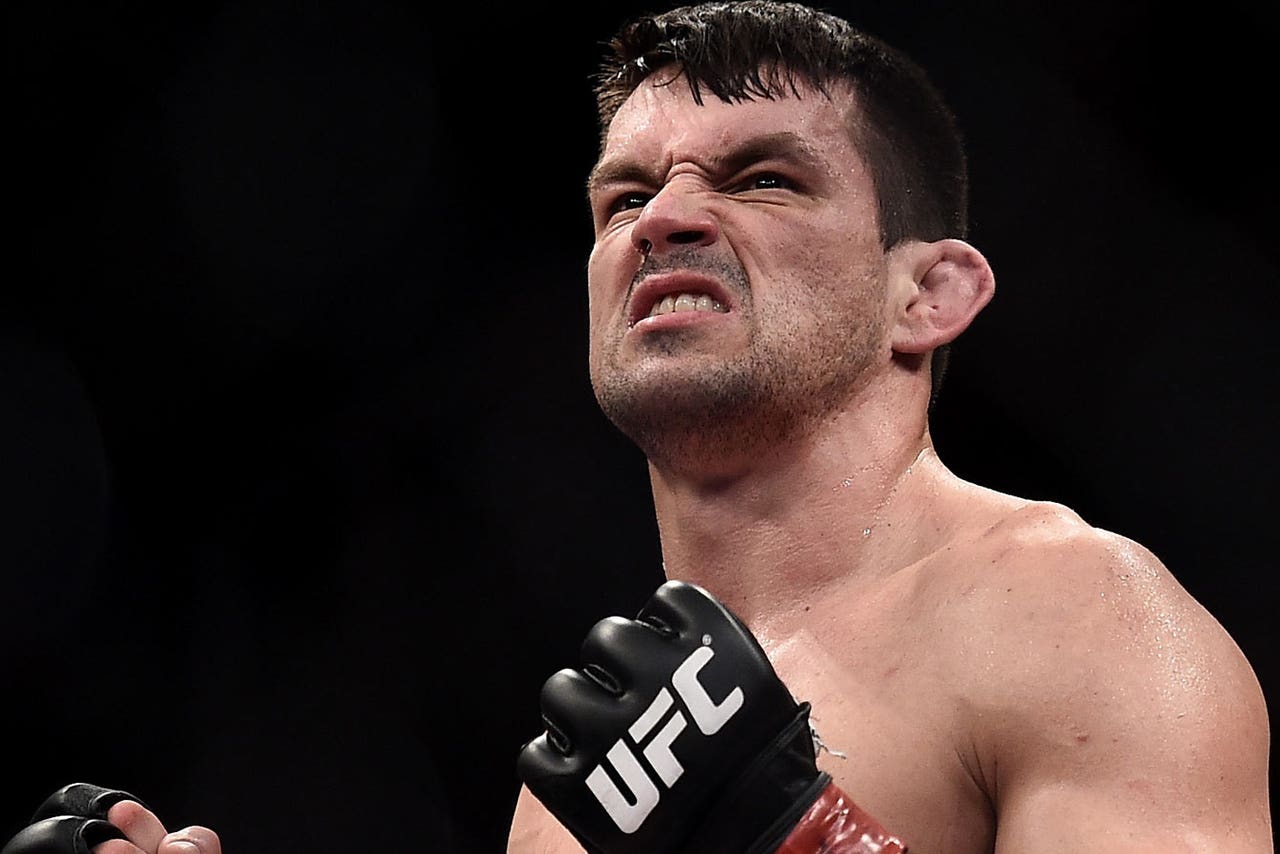 Demian Maia is within a breath of another world-title fight.
For whatever reason, one of the night's most fascinating and important matchups is being relegated to the prelims. If it were my call, the winner of this fight would become the next welterweight title challenger.
Brown has won eight out of his past 10 bouts, with his only two defeats coming by way of decision and to champions Johny Hendricks and Robbie Lawler, and the loss to Lawler was a close one.
Maia, the former middleweight title challenger, is 7-2 at welterweight with his only two defeats being back-and-forth bouts between fellow former world title challengers Rory MacDonald and Jake Shields. Maia has won four straight, with wins over top, young contenders like Neil Magny and Gunnar Nelson among his hit list.
Maia is a grappling, non-stop action marvel to watch. He may have the best grappling skills in modern MMA history.
For his part, Brown is an underrated submission artist and may be the most aggressive fighter in the sport. This fight could be a close battle of skills and will, and it's the fight I'm personally most looking forward to.
Cyborg's UFC debut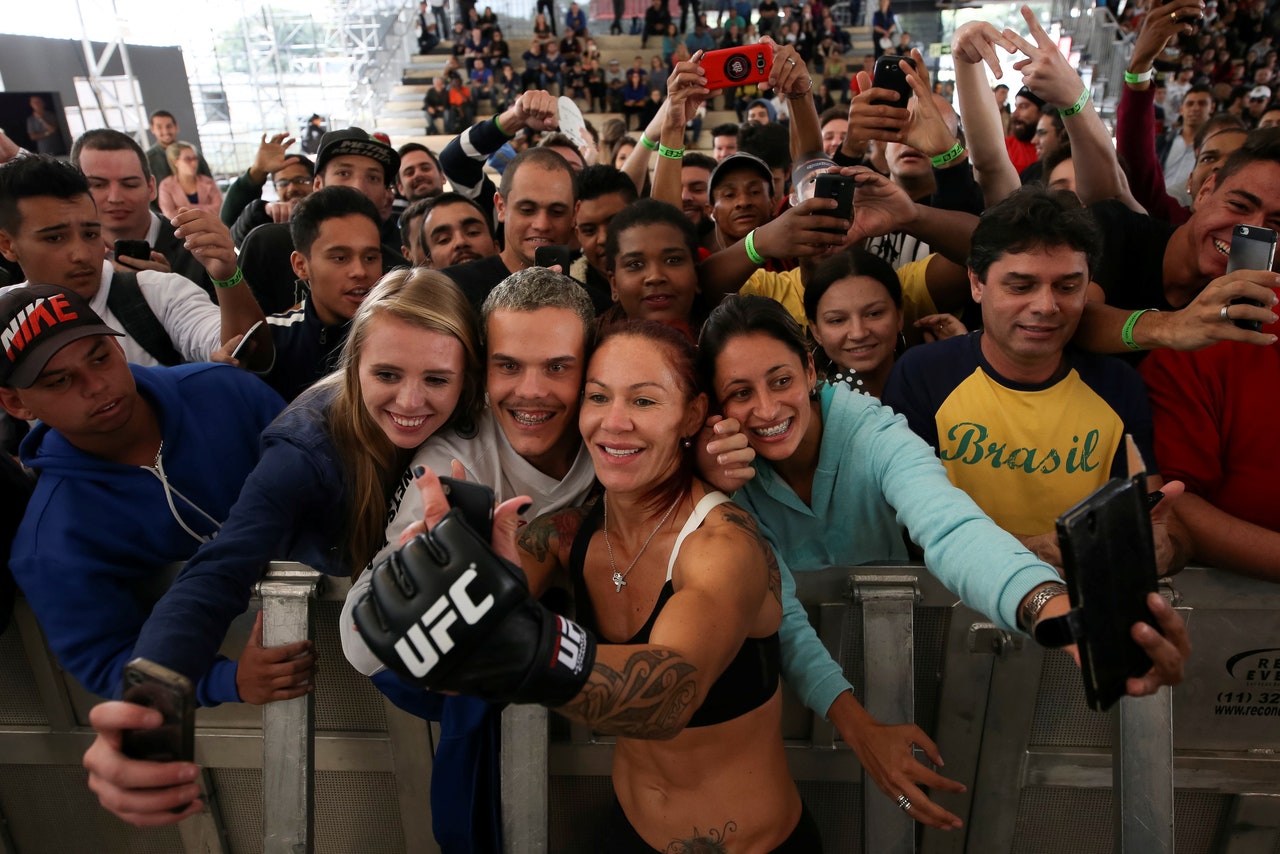 Cris "Cyborg" Justino is ready for an emotional homecoming, Saturday.
It's taken a lot longer than it should have, but the world's most dominant female fighter is finally making her UFC debut on Saturday. And what's more, she'll be doing it in front of a stadium filled with her fans in her home town. That's storybook stuff, right there.
The world featherweight champ hasn't lost a fight since May 2005 €-- her first professional bout --€" and has gone without a loss in the 16 contests that have followed. She has been the lineal title holder at 145 pounds since 2009, and 13 of her 15 official wins have come by way of TKO or KO.
All that is to say, Cris "Cyborg" Justino is every bit the wrecking ball you've heard that she is inside the cage. As her first UFC opponent, she is getting a woman who is just as gritty as her.
Leslie Smith --€" a bantamweight --€" has won two of her past three fights. In her lone loss during that stretch --€" to Jessica Eye, in 2014 -- Smith's ear gave out when it exploded a bit from a punch and the referee called an end to the fight.
Smith, blood pouring from the side of her head, protested the stoppage. That's how tough she is.
Saturday, these two warriors with a gym sparring history will clash on the biggest stage. I won't blink.
Jacare's return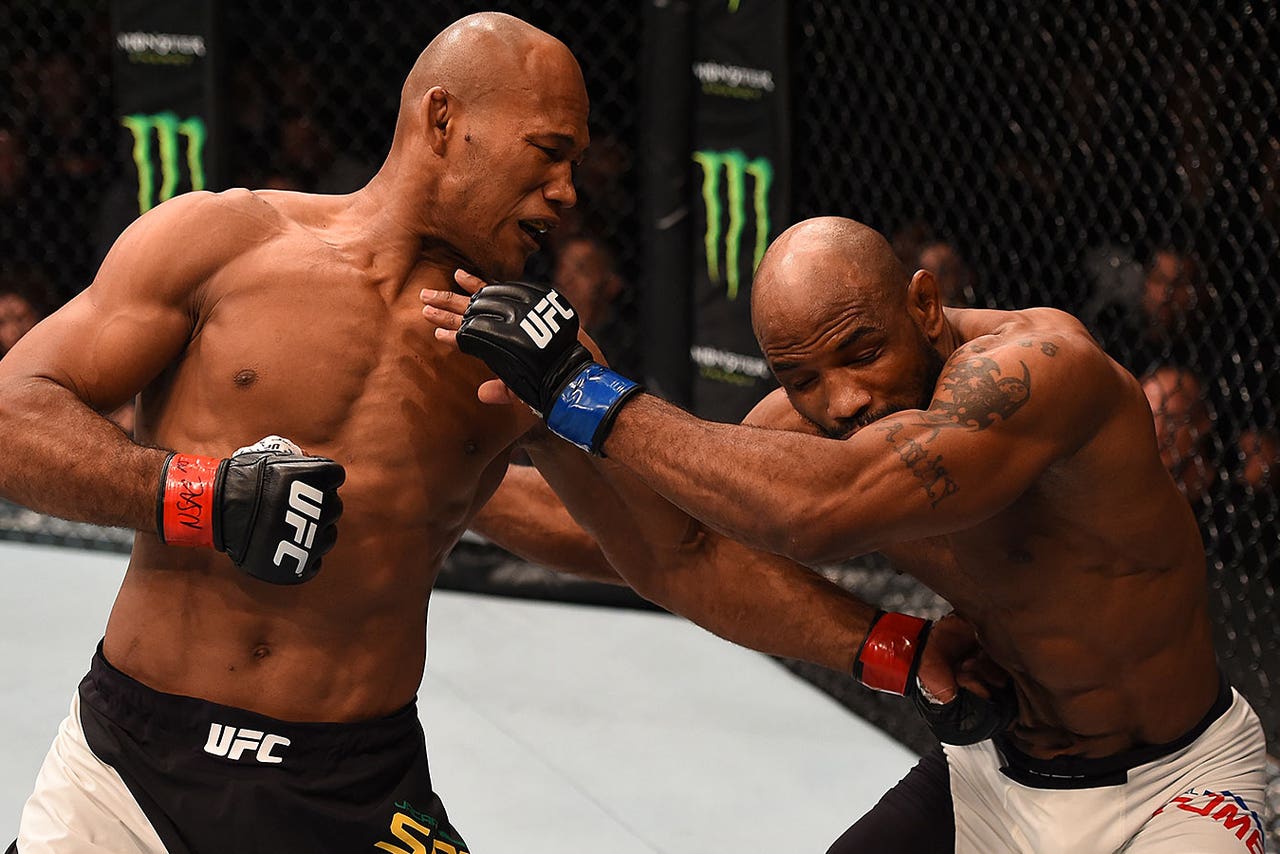 Ronaldo 'Jacare' Souza rushed back for a chance to fight a former hero of his, Vitor Belfor.
The fact is that Ronaldo "Jacare" Souza is fighting too soon after a fight where he appeared to be out on his feet for a bit against Yoel Romero in December. By fighting in May, that means that the Brazilian middleweight contender had little rest before heading back into camp.
With that said, Souza wanted to take the opportunity to fight a former champion in Brazil, and I can't blame him. I also can't not watch him fight.
The submission grappling legend is on the verge of finally getting a world championship bout. I think he earned it in his last fight against Romero, in December, but he lost a decision.
With a win over a name like Vitor Belfort --€" who owns a win over current champion Luke Rockhold €-- Souza should be able to break into that level, though. I'm eager to find out if he can get on the inside of Belfort, stay there and get him to the ground.
If Souza does, with enough time left in a round, I think he'll take out "The Phenom."
---
---