Ultimate Fighting Championship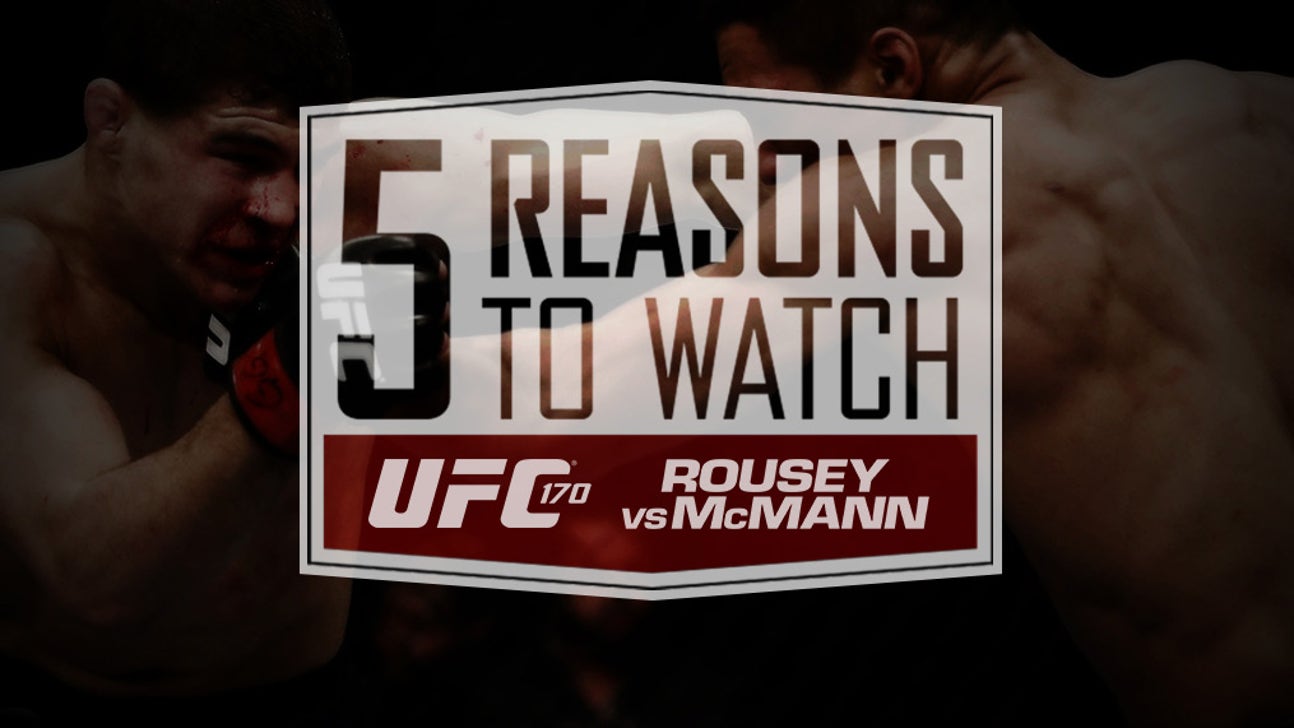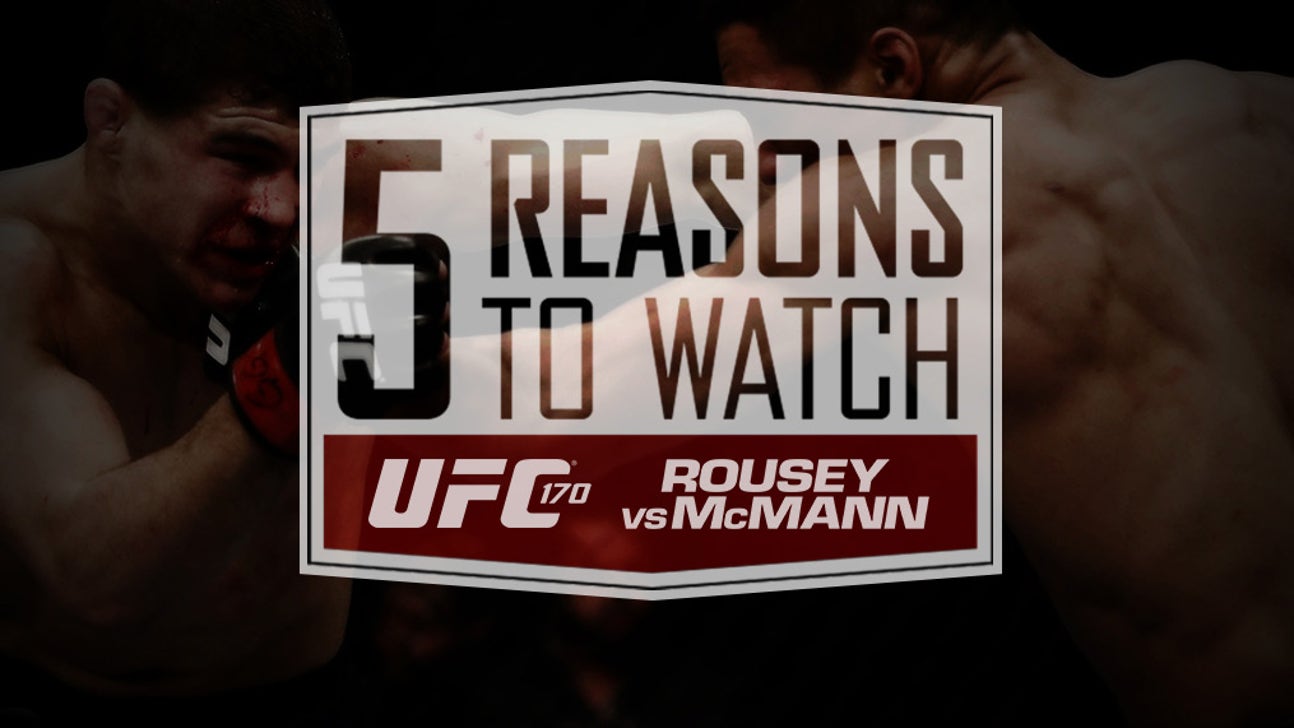 Ultimate Fighting Championship
5 Reasons to Watch UFC 170: Rousey vs. McMann
Published
Feb. 18, 2014 1:06 p.m. ET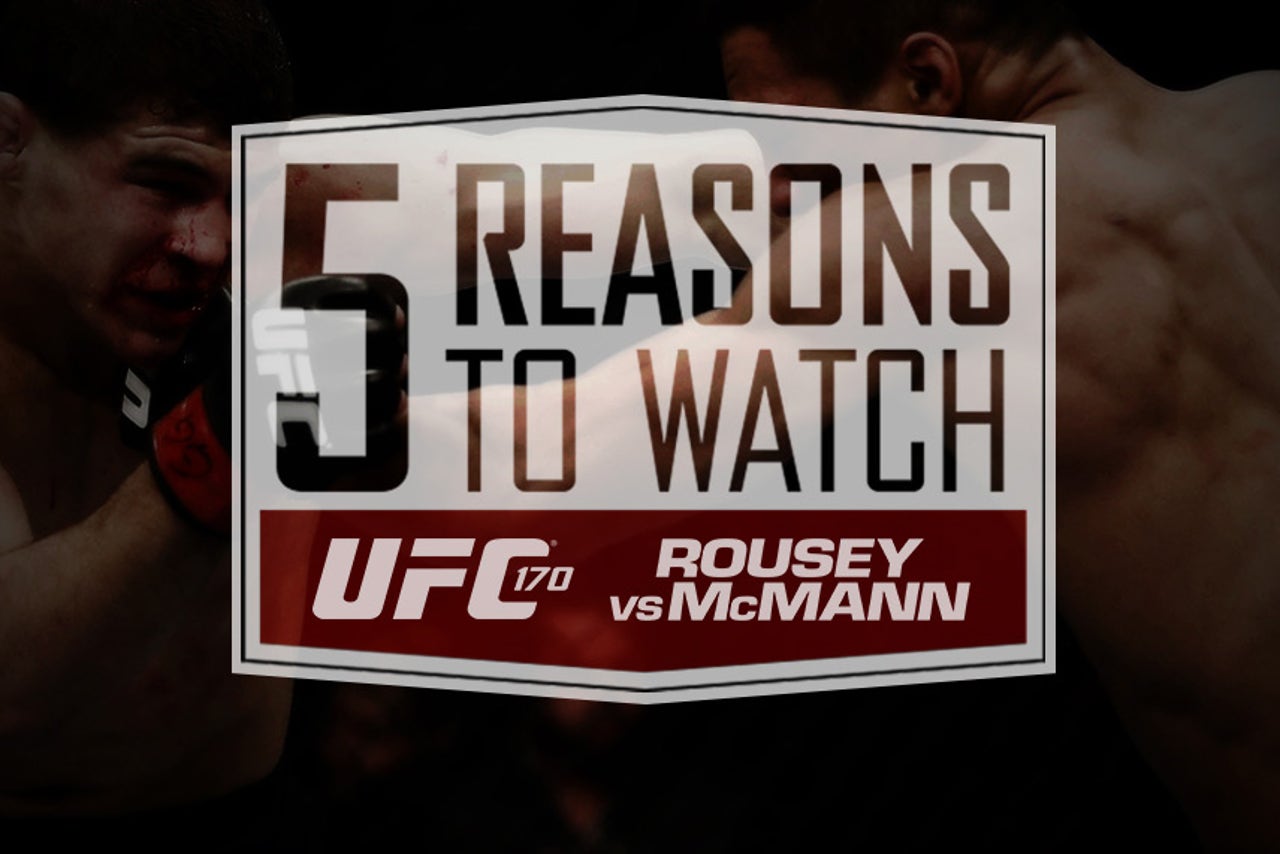 By the time Saturday night rolls around, it will have been exactly eight weeks since Ronda Rousey stepped into the Octagon and pushed her record to 8-0 with a third-round armbar win over Miesha Tate, her arch rival and opposing coach from "The Ultimate Fighter."
Usually after a champion successfully defends their title, they have some down time—three, four, five months maybe, but not Rousey. This weekend, the UFC women's bantamweight champion will be back in the Octagon, defending her title against Sara McMann in a highly anticipated contest that serves as the headlining act for UFC 170.
If that alone isn't enough to get you hooked, keep reading—here are 5 Reasons to Watch UFC 170.
Enjoy the Champ While We Can
In the lead-up to this fight, part of the news around Rousey was focused on her outside of the cage activities, as it was announced that the women's bantamweight champion would be part of two film projects—the upcoming Entourage movie and Athena Project, a film adapted from the New York Times bestseller by Brad Thor.
Regardless of Rousey saying that working on movies will actually make her a better fighter, the real takeaway here should be that the window to enjoy this transcendent talent is dwindling. While no one can say for sure when Rousey will permanently exit the sport, no one is harboring any illusions of her sticking around for the next five years, so catch her while you can.
And it's not like her fights are bland, stale affairs.
Rousey has been a must-see fighter from the day she first stepped into the cage, and remains that way to this day. It's not just a case of "not enough competition" either—the women's bantamweight champion is a truly world class athlete and her ability to dominate the competition derives from that athleticism, her ferocious competitiveness, and her preparation.
Even on a card that has been ravaged by injuries, Rousey alone is worth the price of the pay-per-view.
Champ's Toughest Challenge Yet
When the UFC announced the creation of the women's bantamweight division, the idea of one day seeing Rousey and McMann square off was one of the more exciting potential matchups that existed, and now it's here.
On paper, the challenger matches up extremely well with the champion, having won a silver medal in freestyle wrestling in the 2004 Summer Games in Athens and turned aside everyone she's faced to date, including Rousey's fellow Four Horsewomen, Shayna Baszler. She's also competed on massive stages in the past and isn't going to get psyched out by the attention or Rousey's angry scowl either, which appeared to shake Tate in both their fights.
One of the things that has set Rousey apart has been her ability to control the grappling in her bouts, but it remains to be seen if that will be the case here, as McMann won't be shying away from the clinch or afraid to go to the ground with the dangerous judoka.
While it would have been ideal for the UFC to get McMann another showcase fight between her win over Sheila Gaff and this appearance, she's deserving of the opportunity and capable of pulling the upset.
At least, that's how it looks on paper. Time will tell if that holds up in the Octagon.
Cinderella Man?
Have the people that label every out-of-nowhere underdog Rocky actually watched Rocky? Do they not remember that "The Italian Stallion" loses to Apollo Creed the first time around?
Patrick "Durkin" Cummins is the latest fighter to be plucked from the ether and put into the Octagon, tabbed to replace Rashad Evans on beyond short notice opposite Daniel Cormier,. Rather than looking to replicate Balboa's failed attempt to beat the odds, the two-time All American wrestler from Penn State with the 4-0 MMA record will be out to become the UFC's version of "Cinderella Man," boxer Jim Braddock, who came out of nowhere to eventually become heavyweight champ.
While the odds are against Cummins going from working at a coffee house to upsetting Cormier eight days later in the UFC 170 co-main event, it only takes one punch for the Hollywood ending to occur.
Will it happen? You'll have to tune in to find out.
Lesser Opponent, Greater Pressure
With all due respect to Cummins, Rashad Evans he is not, so while Cormier had some leeway to struggle against the former light heavyweight champion in his divisional debut, he's facing a no-win situation where the scrutiny will be even greater this weekend.
Cormier lobbied hard to remain on this card, and now the pressure is on him to deliver the kind of dominant performance you would expect when a 13-0 proven contender coming off a lengthy training camp gets put in the cage with a 4-0 UFC neophyte stepping up on short notice. Anything less than a first-round mauling is going to invoke criticism, and while that's probably unjust, "DC" asked to be in this position, and all he can do is make the most of it.
While the circumstances have changed drastically, Cormier's maiden appearance in the light heavyweight ranks is still something of interest. He was quick and smooth at heavyweight, and it will be interesting to see how much of that carries over now that he's fighting at 205. And while Cummins isn't exactly an elite opponent, he has a solid wrestling pedigree of his own, so this is still a chance for Cormier to show just how dominant his wrestling is going to be at this level.
It's not the fight people were hoping for, but there is still a lot about the UFC 170 co-main event that is intriguing.
Future is Now for "Future Champ"
Rory MacDonald was pegged as a future champion when he burst on the scene as a 20-year-old, and with good reason—he had a well-rounded skill set and showed right away that he belonged in the big leagues, putting it on Carlos Condit for the first two rounds before fading late and getting finished in his second UFC appearance.
Moving to Montreal to train alongside Georges St-Pierre and the team at Tristar further those expectations, and as he continued to add wins to his resume, the expectation that "Ares" would one day wear the belt his friend and mentor held continued to gather steam.
But after earning a win over Jake Ellenberger in a tepid affair last summer and a decision loss to "Ruthless" Robbie Lawler back in November, MacDonald is at a crossroads in his career.
St-Pierre's departure has removed one obstacle in his path to the welterweight championship, but the 24-year-old hasn't been the same dominant force that looked destined to wear UFC gold early in his career over his last few fights.
Just earning a win this weekend against Demian Maia isn't going to be enough to get MacDonald back into the title picture. While it's certainly better than being saddled with another loss, people need to come away from this fight eager to see him compete again, and it's going to take an impressive performance against the Brazilian jiu-jitsu ace to make that happen.
---
---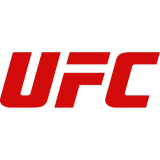 Get more from Ultimate Fighting Championship
Follow your favorites to get information about games, news and more
---