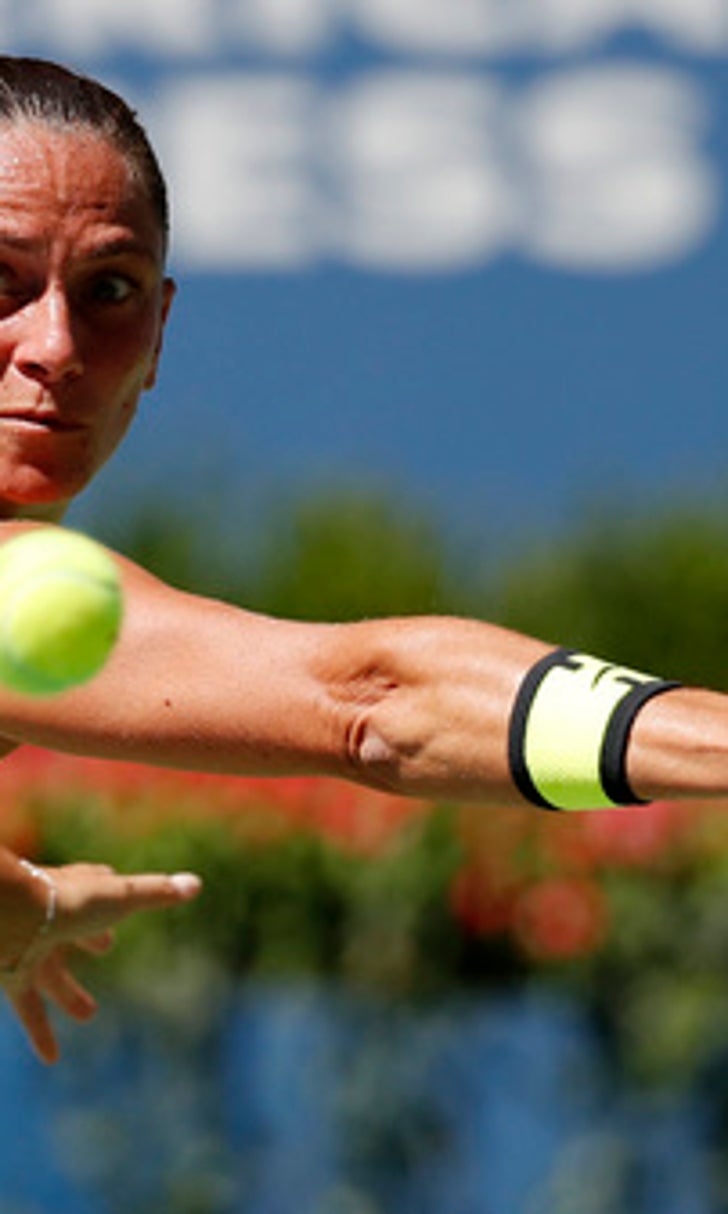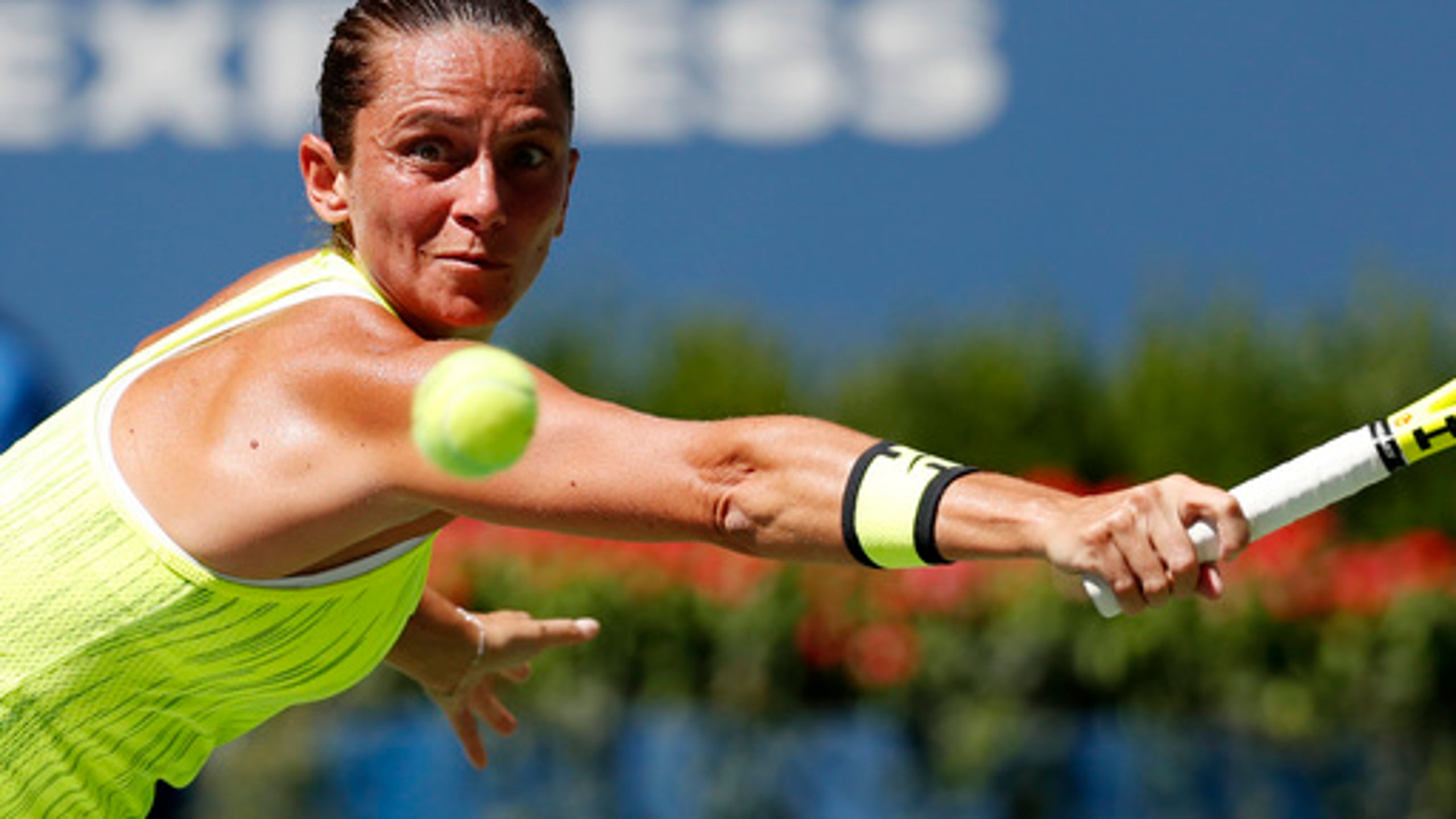 Year after stunning Williams, Vinci returns to Open with win
BY foxsports • August 29, 2016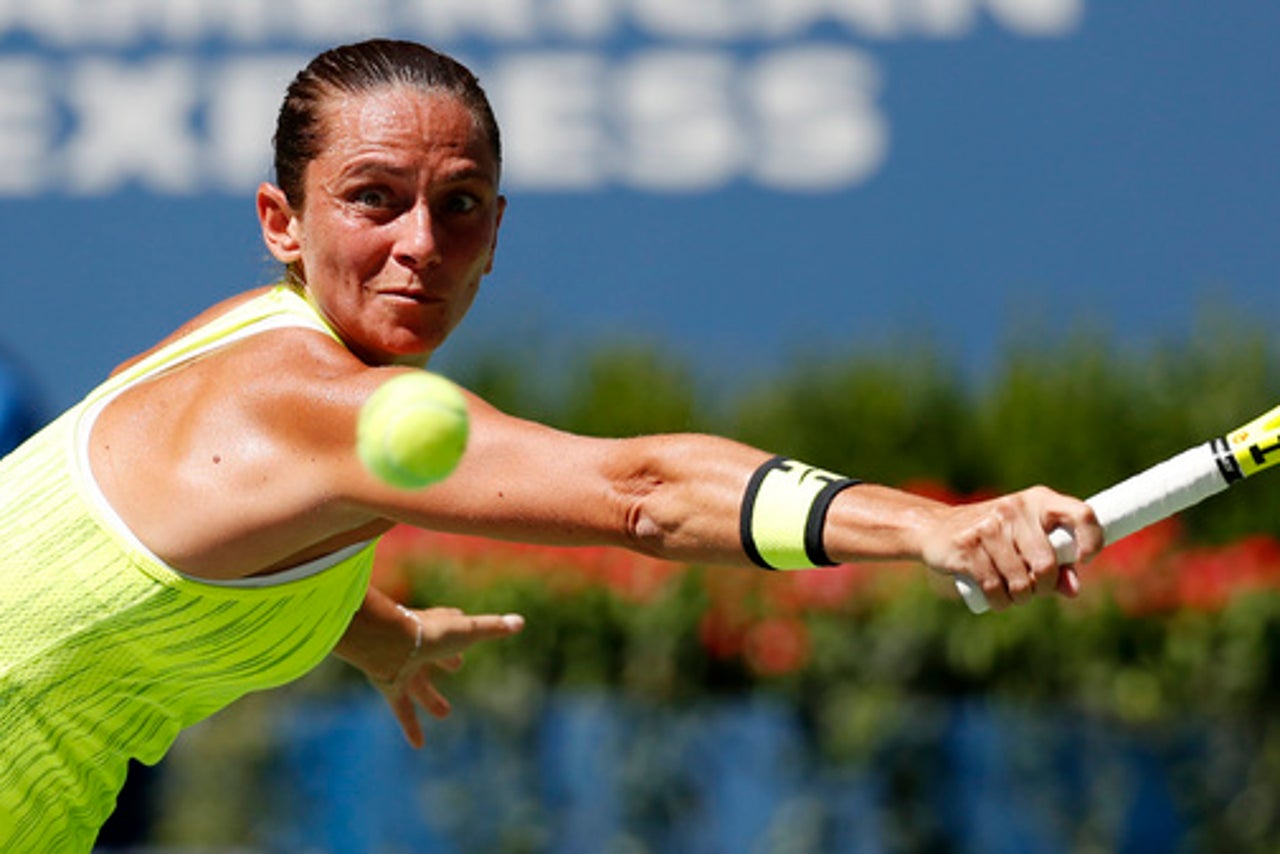 NEW YORK (AP) A couple of days before she returned to the site of her stunning upset of Serena Williams at the 2015 U.S. Open, Roberta Vinci was grabbing a coffee at a Starbucks in Manhattan when her breakfast was interrupted by fellow customers.
''Some Americans recognized me,'' Vinci recounted, a mix of appreciation and bewilderment written on her face. ''They complimented me, and they wished me good luck.''
Regardless of whatever else may come for Vinci on - or, indeed, away from - a tennis court, the Italian will always be remembered as the woman who stopped Williams' bid to complete the first calendar-year Grand Slam in more than a quarter-century. On Monday, Vinci made a successful return to Arthur Ashe Stadium, beating 46th-ranked Anna-Lena Friedsam of Germany 6-2, 6-4 in the U.S. Open's first round.
The stakes and atmosphere were rather different from her previous two appearances in the tournament's main arena, which now features a retractable roof that provides extra shade even while open, as it was Monday, with the sky blue and the temperature at 90 degrees.
A year ago, unseeded and ranked 43rd, Vinci beat Williams in the semifinals, then lost to another Italian, childhood friend Flavia Pennetta, in the first Grand Slam final for both.
''It's always beautiful to be back on that court,'' Vinci said. ''The stadium wasn't full, like when I played against Serena or when I played against Flavia. But it's a special court ... so I tried to bring to mind the emotions of a year ago, to boost myself and think more positively than negatively.''
Those sorts of thoughts helped Vinci when she got into a bit of a second-set rut against Friedsam, who eliminated her at this year's Australian Open.
''I tried to think of things from last year,'' Vinci said. ''Those moments on the court where I lived the most beautiful moments of my life from a tennis standpoint.''
Against Friedsam, Vinci displayed the same varied game that carried her past Williams, filled with frustrating slices and drop shots and angles. There were also the same grunts of ''Heh!'' accompanying most shots. And, when it ended, the same broad smile and quick wit that charmed New York spectators a year ago.
She says she appreciates hearing from fans who realize who she is, whether via a greeting during a chance meeting at a coffee shop or via chants of ''Vinci! Vinci!'' during practice sessions.
Vinci is seeded No. 7 at this U.S. Open, a big step up from 2015, and a status which brings with it the realization that if she can't duplicate last year's run, her ranking will fall. She joked after Monday's victory that she had earned 60 ranking points by virtue of that result - but says she's trying not to harp on that part of the equation.
''Everyone says, `There's so much pressure on you!' That's normal. That's normal,'' said Vinci, who will play Christina McHale of the U.S. next. ''Repeating the results of last year would be a dream.''
---
Follow Howard Fendrich on Twitter at http://twitter.com/HowardFendrich
---
---