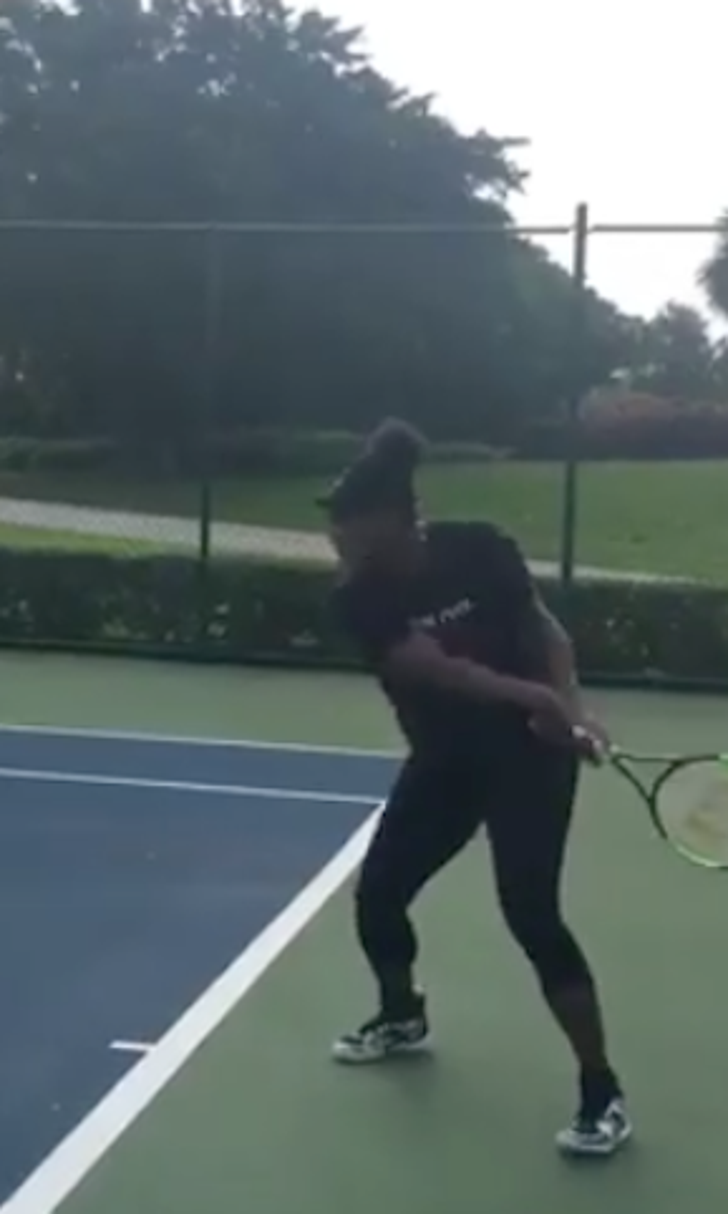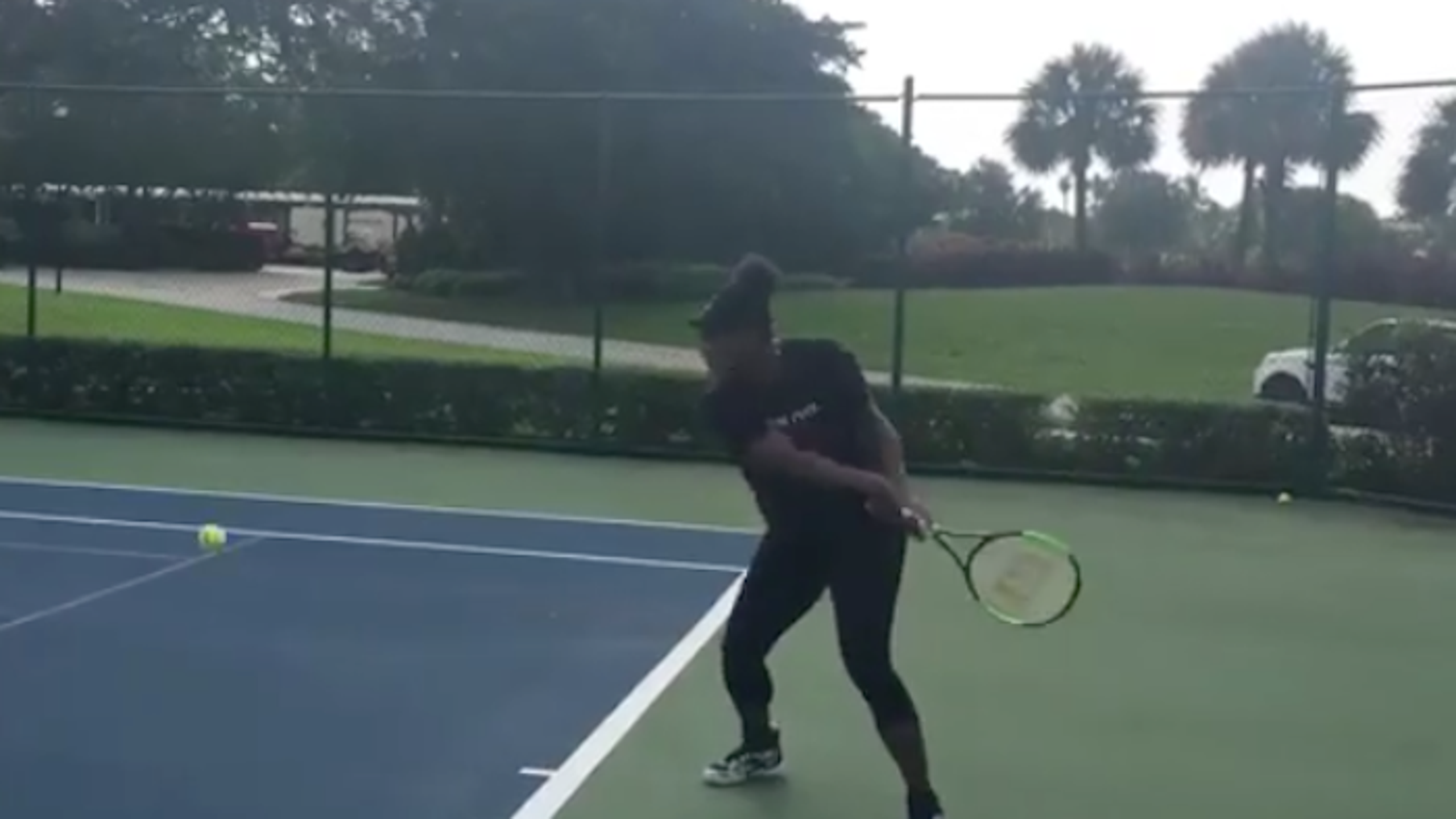 Video: Serena Williams, six months pregnant, is back on the tennis court
BY Chris Chase • June 16, 2017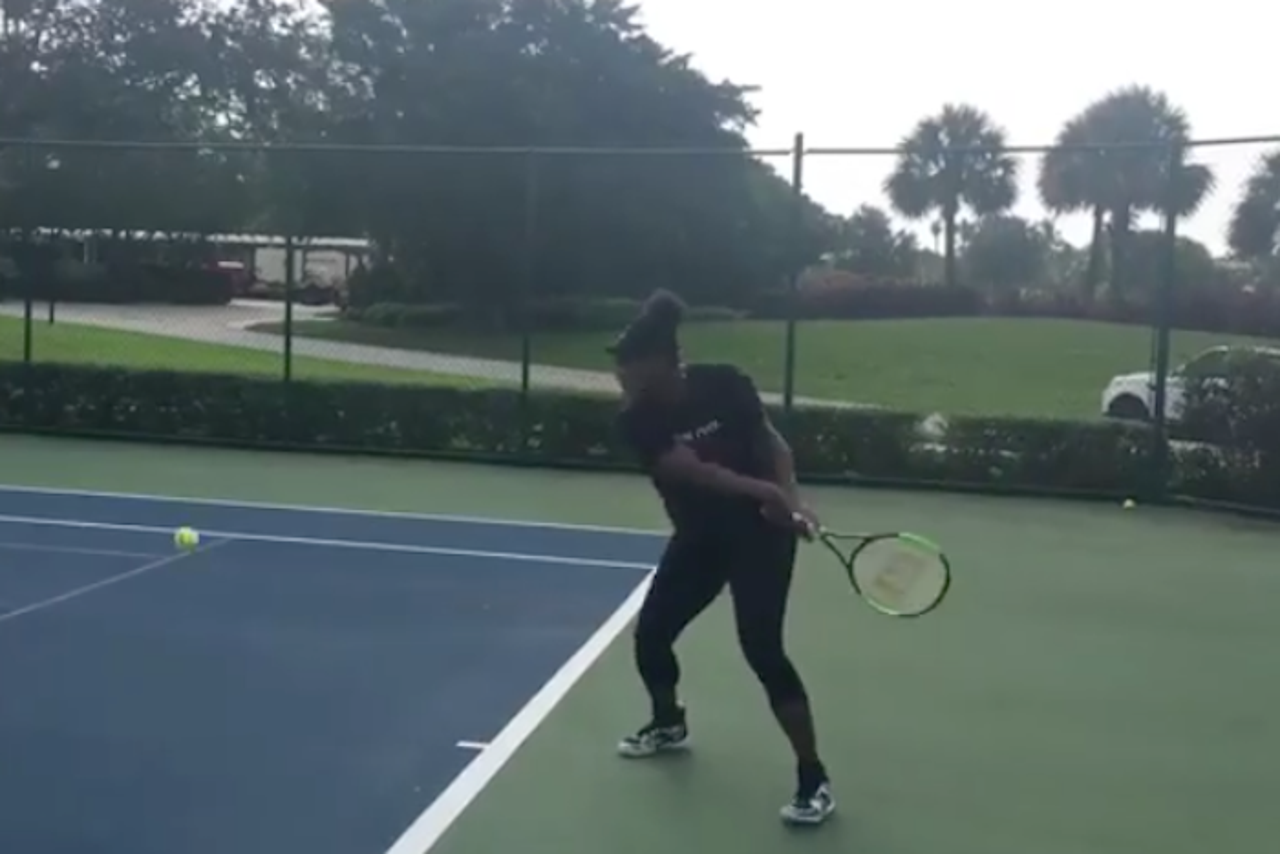 In the third trimester of her pregnancy, Serena Williams still has her mind on tennis. Five months out from the scheduled birth of her first child, the (still, somehow) world No. 4  posted this video to her Instagram on Friday, showing that winners don't take vacations or it's always time to feast or sport help fuel the love forward or whatever Nike/Gatorade slogan is applicable here:

https://www.instagram.com/p/BVXGu54hVQB/?taken-by=serenawilliams

On one hand, the video is wholly unremarkable. Serena, baby bump bumping, is camped out on the baseline hitting half-speed groundstrokes, as you'd expect her to be able to do. She's pregnant, not an invalid, after all. Women have run marathons while eight-months pregnant. (An idea that, like everything in pregnancy, some doctors say is okay while others insist it's not.) Serena lightly exerting herself is firmly in the NBD camp.

On the other hand, as relayed by Doug Robson in The Washington Post, when Serena told coach Patrick Mouratoglou that she was pregnant, she asked if he'd wait around for her in the same sentence, showing her mind has never been far from the court. While speculation about Serena's return (it could be as early as the Australian Open!) or her anticipated hunger (she's have missed the sport so much) or new motivations (she's playing for three now!) is just idle chitchat, Serena getting on the court shows that there's at least some reason to get excited for a comeback that, knowing Serena, could see her greater than ever before.
---
---