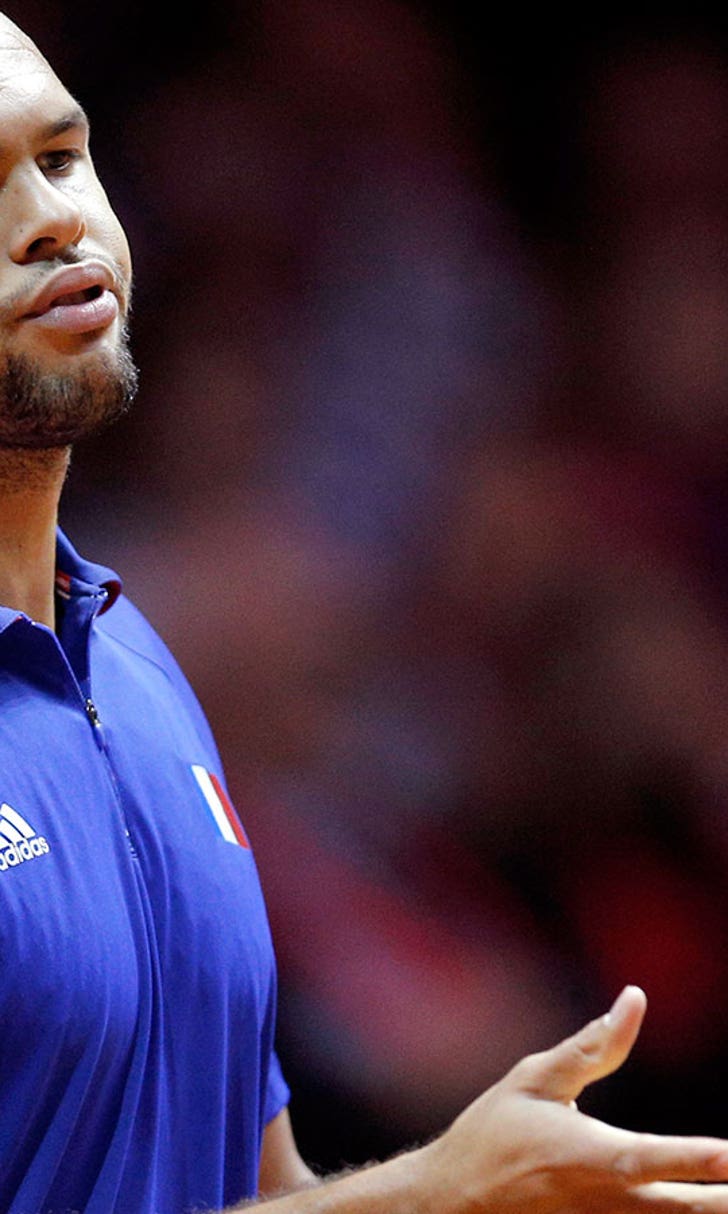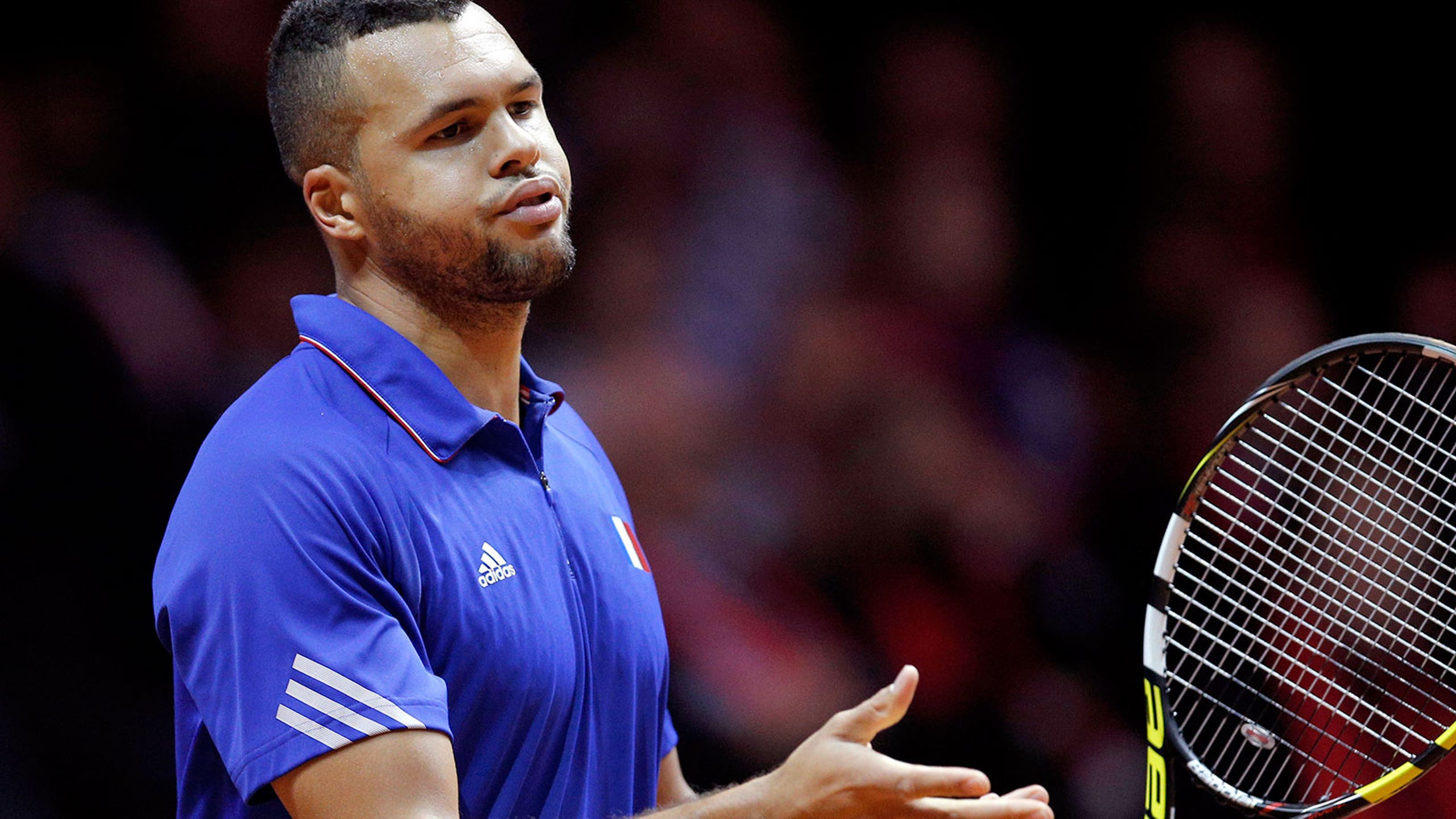 Tsonga criticizes French crowd for lack of Davis Cup support
BY foxsports • November 21, 2014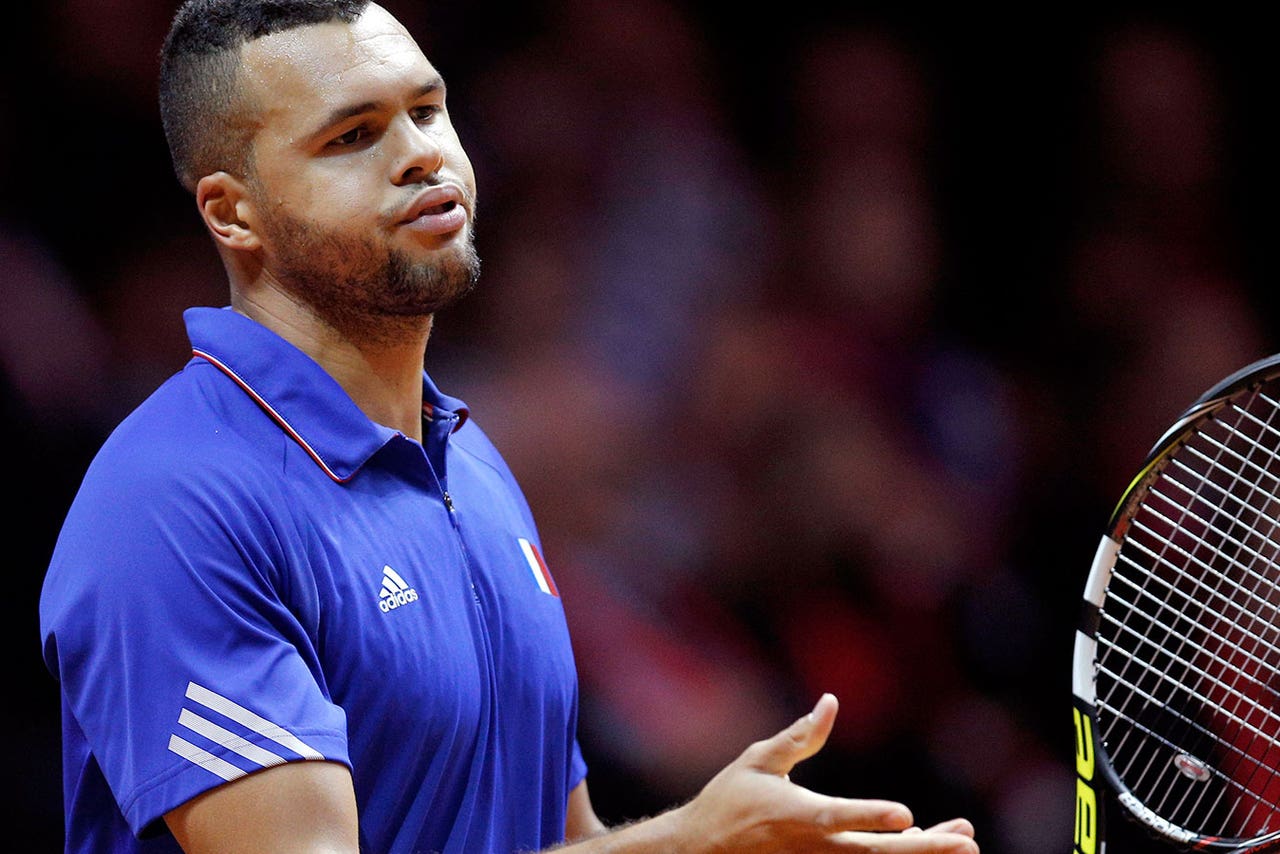 LILLE, France -- Jo-Wilfried Tsonga rued the lack of support of his home crowd Friday after losing to Stan Wawrinka in the opening singles match of the Davis Cup final between France and Switzerland.
Despite the presence of a record crowd of 27,432 spectators in the stands of the Pierre Mauroy stadium, Tsonga said after his 6-1, 3-6, 6-3, 6-2 loss to the fourth-ranked Swiss that the visiting fans were showing more support for their players.
''When the teams were introduced, they applauded Stan more than us, Roger (Federer) more than us,'' a dejected Tsonga said. ''We heard the Swiss spectators more than we heard the French ones.''
After saving two consecutive set points in the eighth game of the third set, Tsonga turned to his fans to ask for more noise, with the crowd responding with shouts of ''Allez La France and Allez Les Bleus.''
About 2,500 Swiss fans traveled to the northern French city of Lille for the tie, but they are equipped with hundreds of cow bells and make a constant noise in the arena.
Another explanation for the so-called lack of enthusiasm felt by Tsonga is that most of the French fans are seated in the upper part of the stands in the converted football stadium, with their cheers and applause barely reaching the court. Two large sections of seats just next to the court are reserved for officials and VIPs.
''I think because of the match maybe we were having more support from the Swiss people than the French guy,'' Wawrinka said. ''I think it's tough to get all the noise from the people really upstairs.''
Tsonga added that he was gobsmacked when he received boos from the Swiss fans after checking a mark.
''I was booed in my own country, maybe not by the French spectators but by the Swiss spectators. It's annoying,'' he said.
After losing his fifth Davis Cup match, Tsonga acknowledged a better display would have probably helped.
''We need to go and get the enthusiasm of the French crowd by the quality of our game,'' he said. ''It's because I was not winning today maybe that it happened. I'm hoping that for the next matches it's going to change.''
---
---