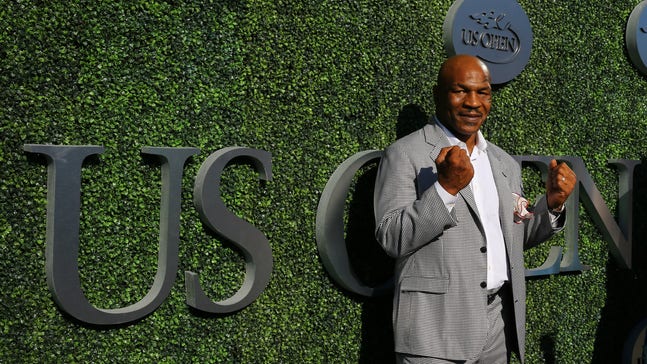 'Tennis parent' Mike Tyson doesn't follow boxing but is an expert in women's tennis
Published
Nov. 15, 2016 1:59 p.m. ET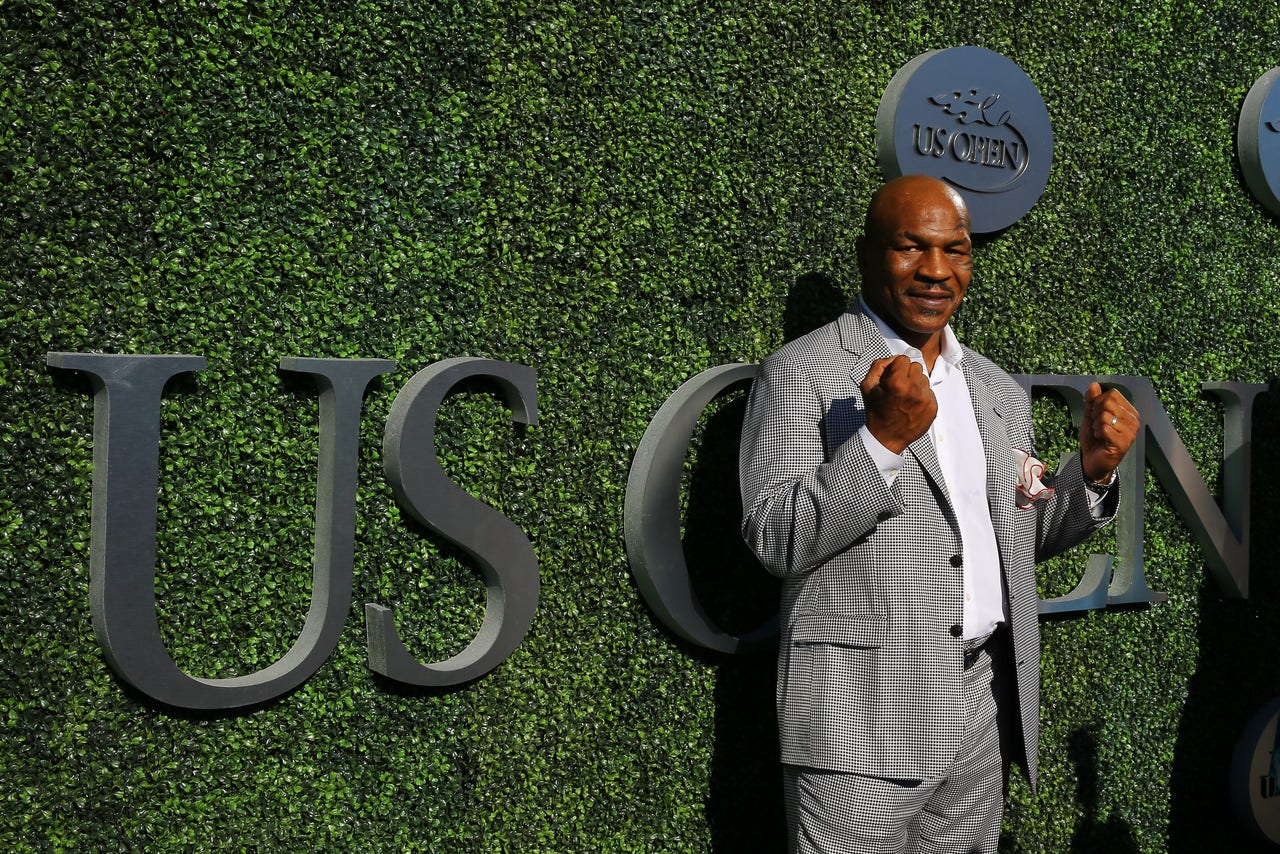 Every sports parent likes to think the parents in their kids' best sport are the worst sports parents. (It's the same way everybody claims drivers in their state are the worst in the country. This is wrong as only a handful of people are from South Carolina.) But the race for worst sports parents is truly only a two-sport affair: boy's tennis and girl's tennis. (Pageants are not a sport, sorry.) And this is what makes Mike Tyson's current pursuit - "tennis dad" - so much more amusing.
Though he claims he's "not as bad as his wife," Tyson is into the tennis thing with his daughter, Milan, who he's taken to Orlando to train, has introduced to top stars, brought to the U.S. Open and offered pearls of wisdom about Novak Djokovic and Serena Williams. "You can't complain," he told Sports Illustrated about his advice to his daughter. "You have to love it. That's what discipline is. You hate to do it, but do it like you love it."
I mention the tennis parent thing because I doubt you'd have your stereotypical, obnoxious tennis father spouting off about bad line calls and how his daughter should be beating her opponent with "lazy footwork" if her opponent's father was Mike Tyson. That's pre-match intimidation you can't buy. Sure, Milan is only seven and any "rising star" superlatives bestowed by New York tabloids or popular Internet sites are as exaggerated and premature as Carson Wentz's Hall of Fame candidacy. (Most sectional tennis organizations only start ranking at 10-and-under). Regardless, Mike Tyson in the player's box at Wimbledon in 2030 is a hope that will sustain us. As the video below shows, Milan possesses - not surprisingly - a powerful forehand.
But the best part of Tyson's transformation into a fanny-pack wearing tennis dad (we're just assuming) is how it's completely taken over his life, as evidenced when SI asked him about the Olympic boxing tournaments.
SI: So Olympic boxing is going on now. You're not watching?
Tyson: I know there's one tennis player, a Puerto Rican girl, the first Puerto Rican to win the gold medal.
SI: Monica Puig.
Tyson: Yeah. My wife and my mother, they're crying. My daughter got us into this stuff.
SI: I just want to be clear. Mike Tyson doesn't watch Olympic boxing, but he knows all about Monica Puig?
Tyson: Yeah. She beat No. 2, German player.... Yeah. That's my life now. I'm a tennis parent.
And that is indeed true - Monica Puig stunned the tennis world by making the final in Rio and upsetting Australian Open (and future U.S. Open champion) Angelique Kerber in the gold-medal match. Kerber, who is German, was No. 2 in the world at the time.
Get that man a pair of plaid pants and an odd pronunciation of "Navratilova" and we could have the next Bud Collins.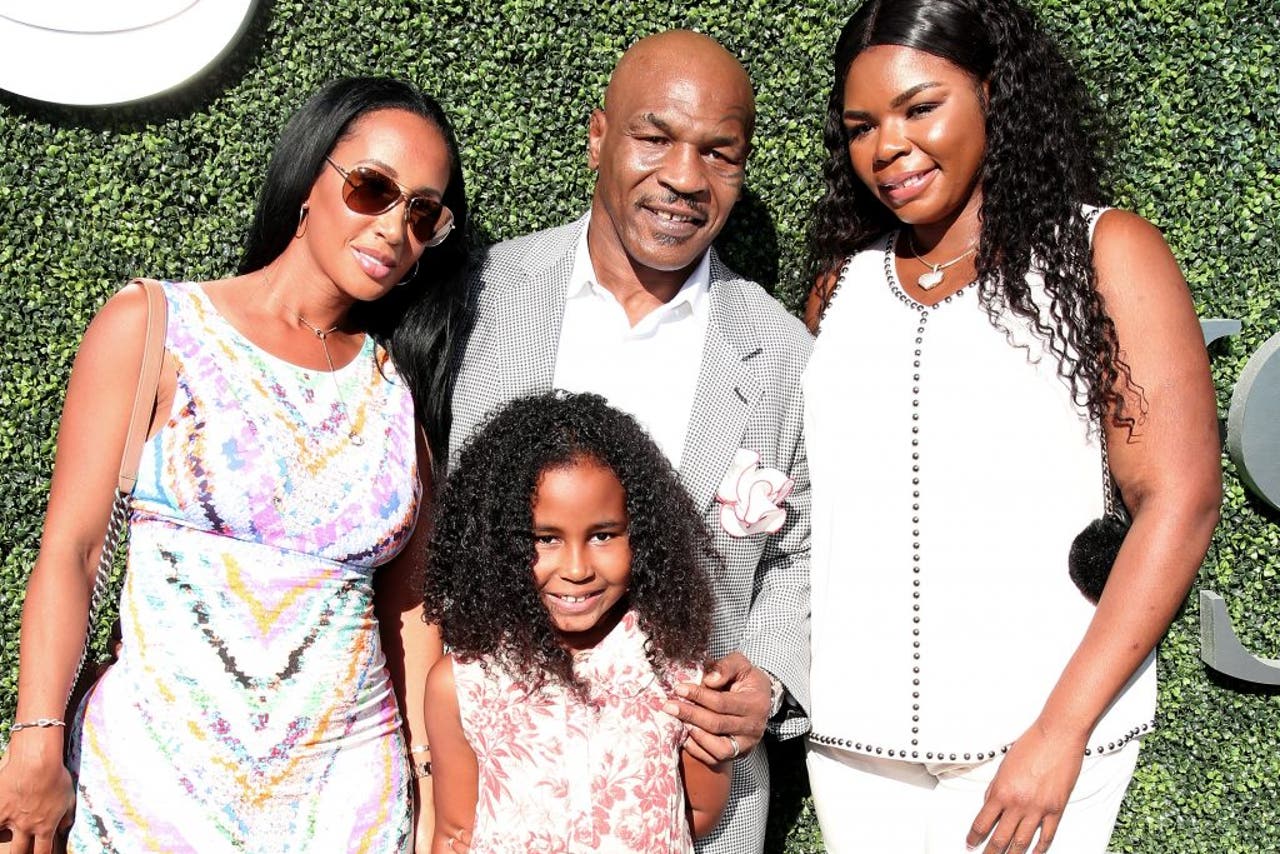 ---
---