Serena Williams blasts sexist comments by Indian Wells tournament director
Published
Mar. 20, 2016 4:37 p.m. ET

While sitting in press minutes after her finals loss at Indian Wells, Serena Williams blasted the event's tournament director, Raymond Moore, who was under fire Sunday for making outdated, sexist comments before the match. Moore insinuated the survival of women's tennis depends on male stars such as Roger Federer and Rafael Nadal, comments that were especially absurd given that the biggest tennis star in America was about to take the court.
While Twitter was already up in arms about the comments, Serena got up on the dais and basically dropped the mic on him.
But first, here were Moore's incendiary comments. He was asked about the importance of his tournament to the WTA and took the question in another direction:
But, oh, Moore wasn't done. For his next trick, he mentioned the "attractive prospects" on the WTA and how they could help the sport (seemingly from getting off Federer's coattails). Then he named two women who are excellent players and could very well take the torch from Serena and Sharapova, but also happen to be two of the more physically attractive women on Tour, a fact that led to the awkward, cringeworthy exchange below.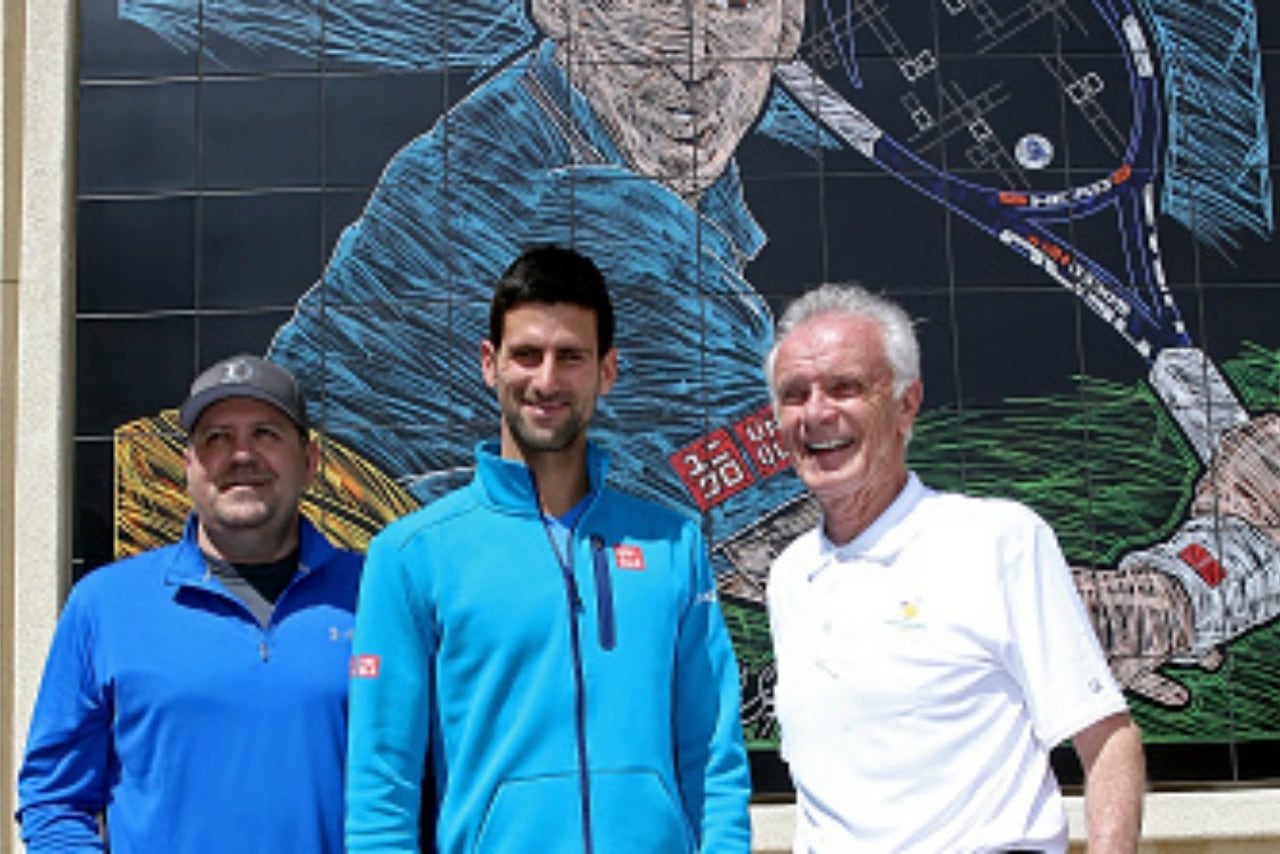 The comments started a controversy that was building during the match, so by the time Serena came out for her press conference, it was the key topic of the afternoon. She answered each question like a boss. (Here are the best answers, condensed.)
Boom. 
Saying that "a lady player" should thank Federer and Nadal for keeping the sport going under is something that, if phrased in a way that didn't sound like a quote from 1954, might be a reasonable opinion. Wrong, but reasonable. But it is wrong, because Serena has been around far longer than Federer and Nadal and has carried women's tennis just as much as they've carried men's - probably more, in fact. Serena said it herself: How many new fans did she and Venus bring into tennis? Federer and Nadal may have kept fans around. Serena brought them in. During the brief era between Sampras/Agassi and the Federer/Nadal age, when people wondered whether tennis was going to be able to find a new breed of men's star, it was Serena and Venus who drew attention to the game - not the women's game, but the whole one. 
Every tennis player, man or woman, should be thanking the sport's stars (Federer, Nadal, Djokovic and, yes, Serena, Venus and Sharapova). They move the needle, get TV contracts signed and increase prize money. This is true of every sport. NBAers owe a ton to Bird, Magic and Jordan. Every golfer is indebited to Tiger Woods for his impact on the sport and its financial strength. The statement is fine when it's applicable, but suggesting that the WTA would somehow be on sports welfare without top men's players isn't. 
There are differences between men's and women's tennis though. The WTA is poorly run. And through every metric, men's tennis is more popular than women's. (Serena mentioned that the women's U.S. Open final sold out last year before the men's final, which was impressive, but the fact that such a story was newsworthy only reinforces that point.) This is wholly irrelevant though.
Just because football is more popular than baseball doesn't mean Bryce Harper needs to thank Tom Brady for keeping sports in the limelight. Women's tennis does just fine and, frankly, Indian Wells should be thanking Serena for returning to the tournament 14 years after an ugly racial incident there and surely raising the tourney's profile (not to mention giving it a ton of free publicity), not rudely insinuating she owes anything to men's players she preceded in the limelight. I mean, Serena had seven Grand Slams before anyone had heard of Rafael Nadal!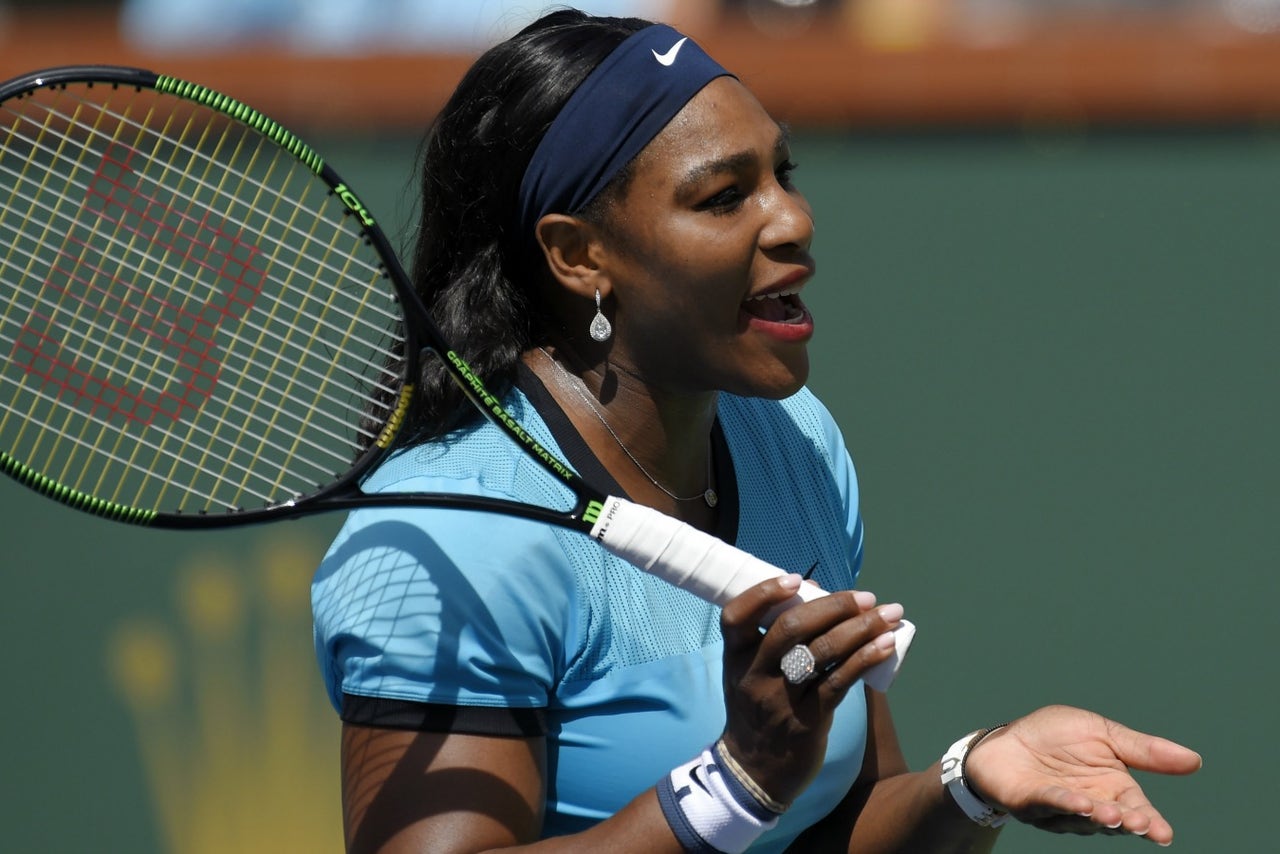 At least Moore, who somehow was still prominently featured in both men's and women's trophy ceremonies after the controversy erupted, exhibited at least one bit of good sense on Sunday (or simply sensed the story was about to blow up) and issued an apology for his crass statement:
For all the dumb stuff Raymond Moore said on Sunday, at least he delivered a good apology.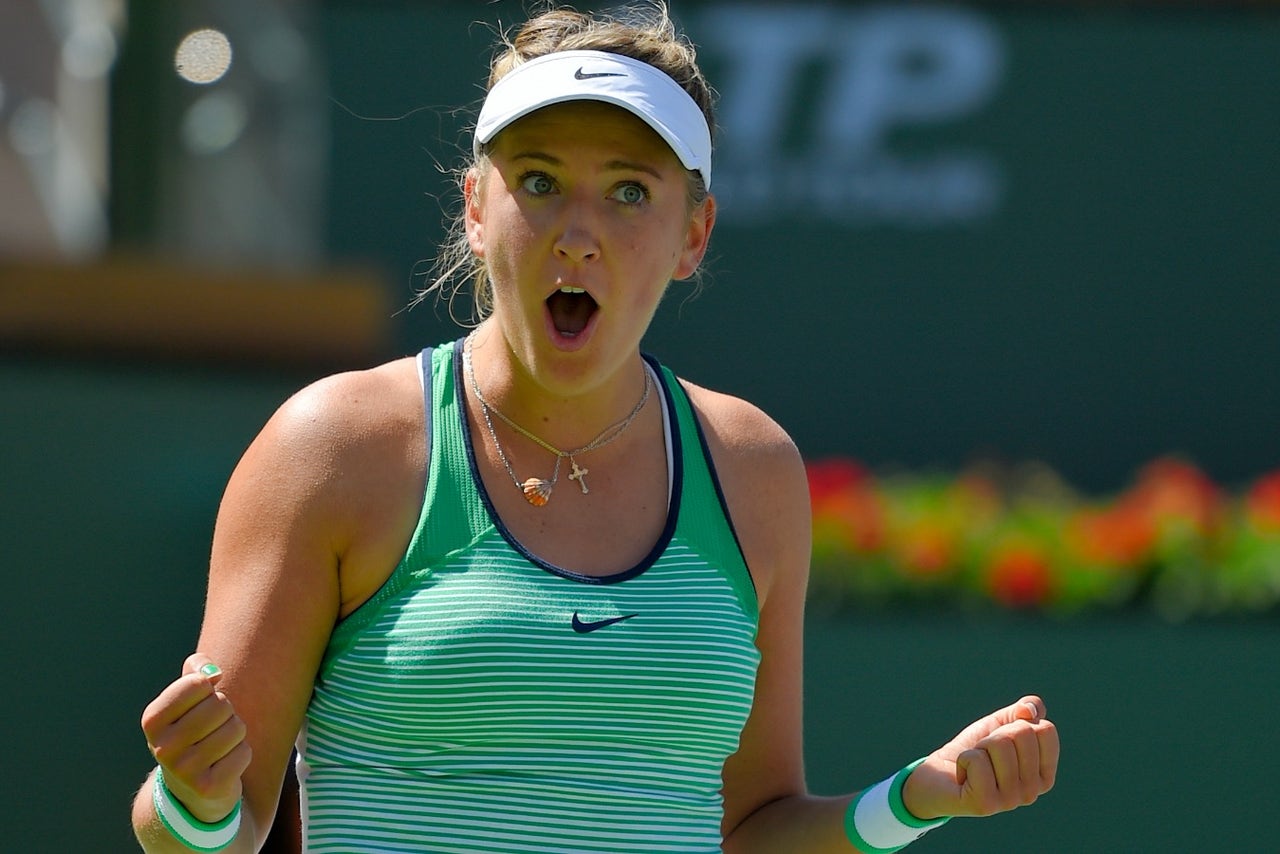 (AP Photo/Mark J. Terrill)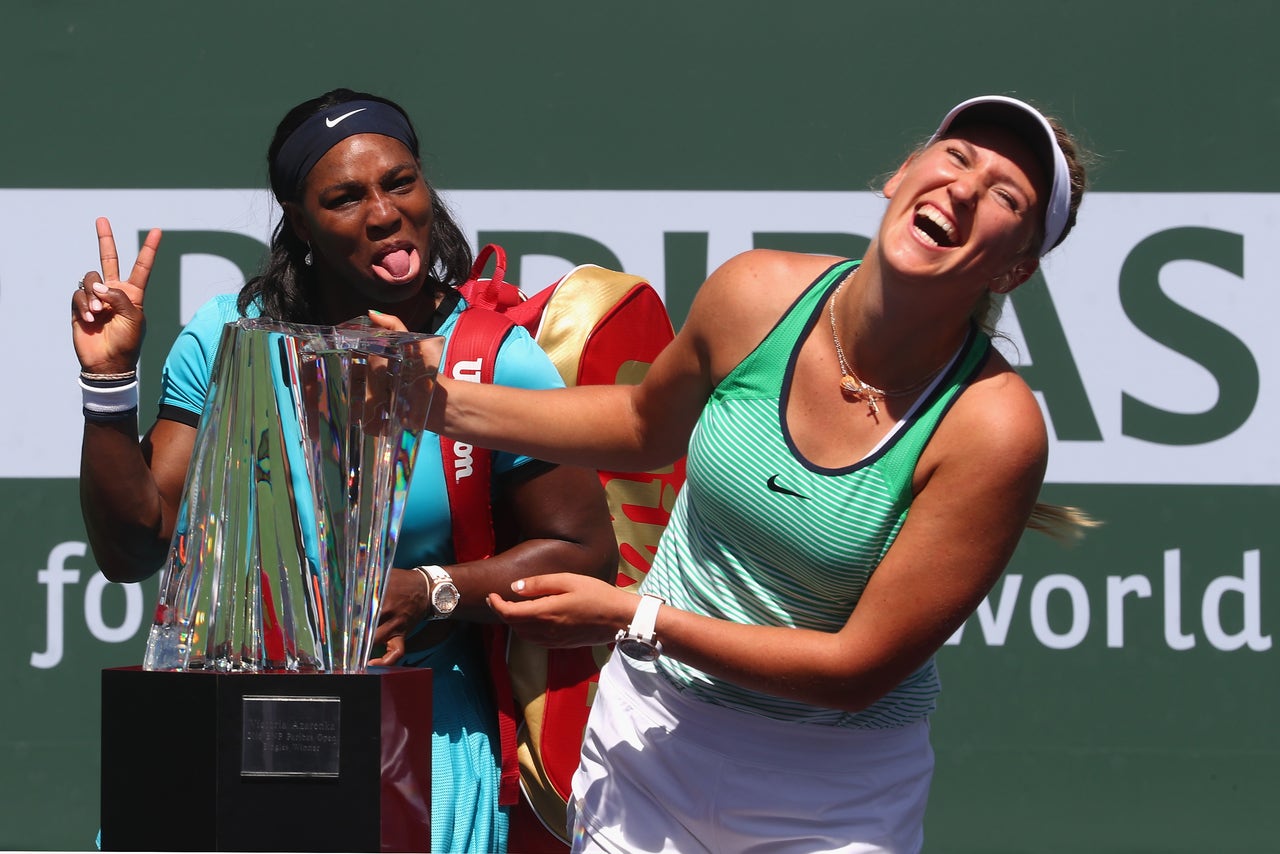 (Photo by Julian Finney/Getty Images)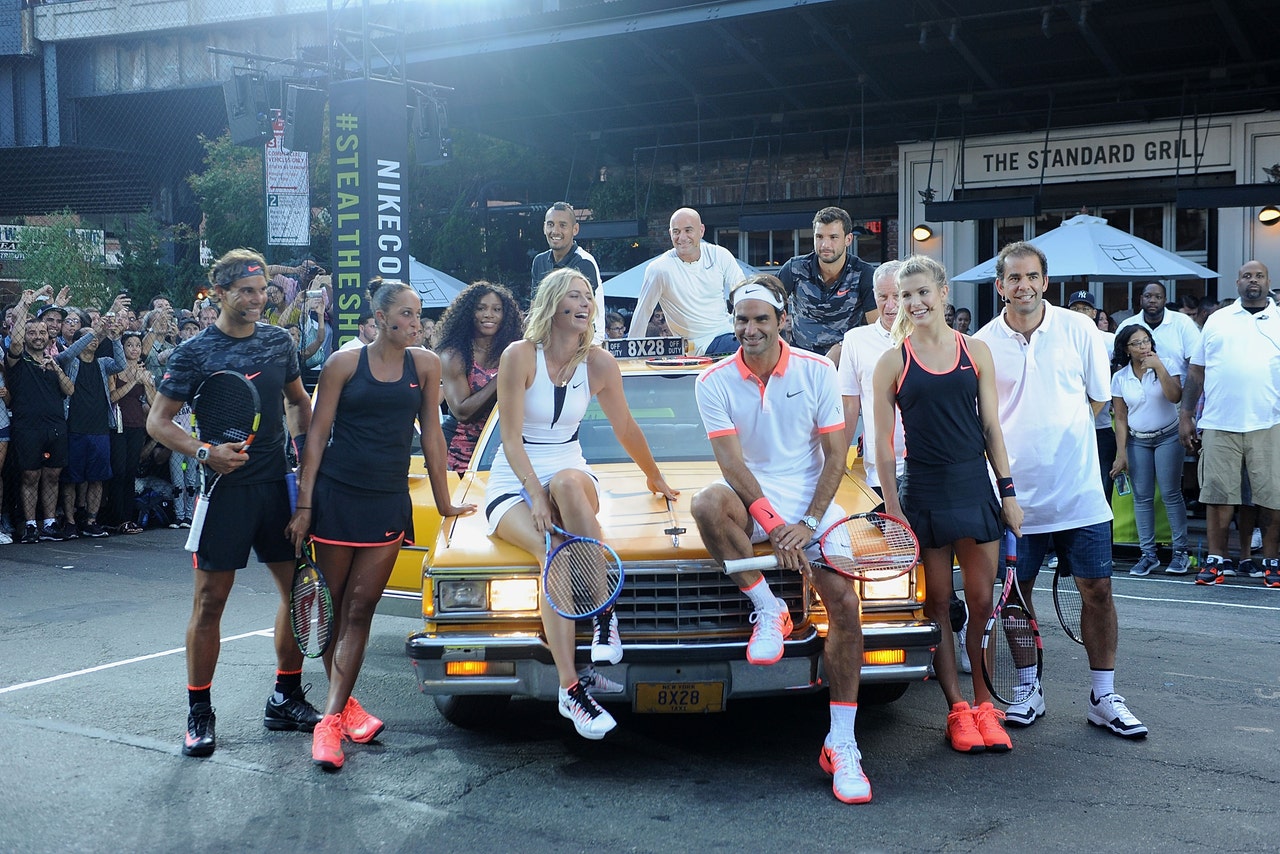 (Photo by Brad Barket/Getty Images)
---
---