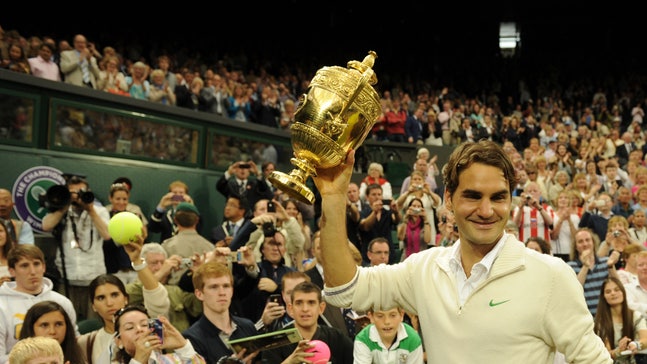 Roger Federer isn't going to win Wimbledon and neither is Andy Murray
Published
Nov. 15, 2016 2:03 p.m. ET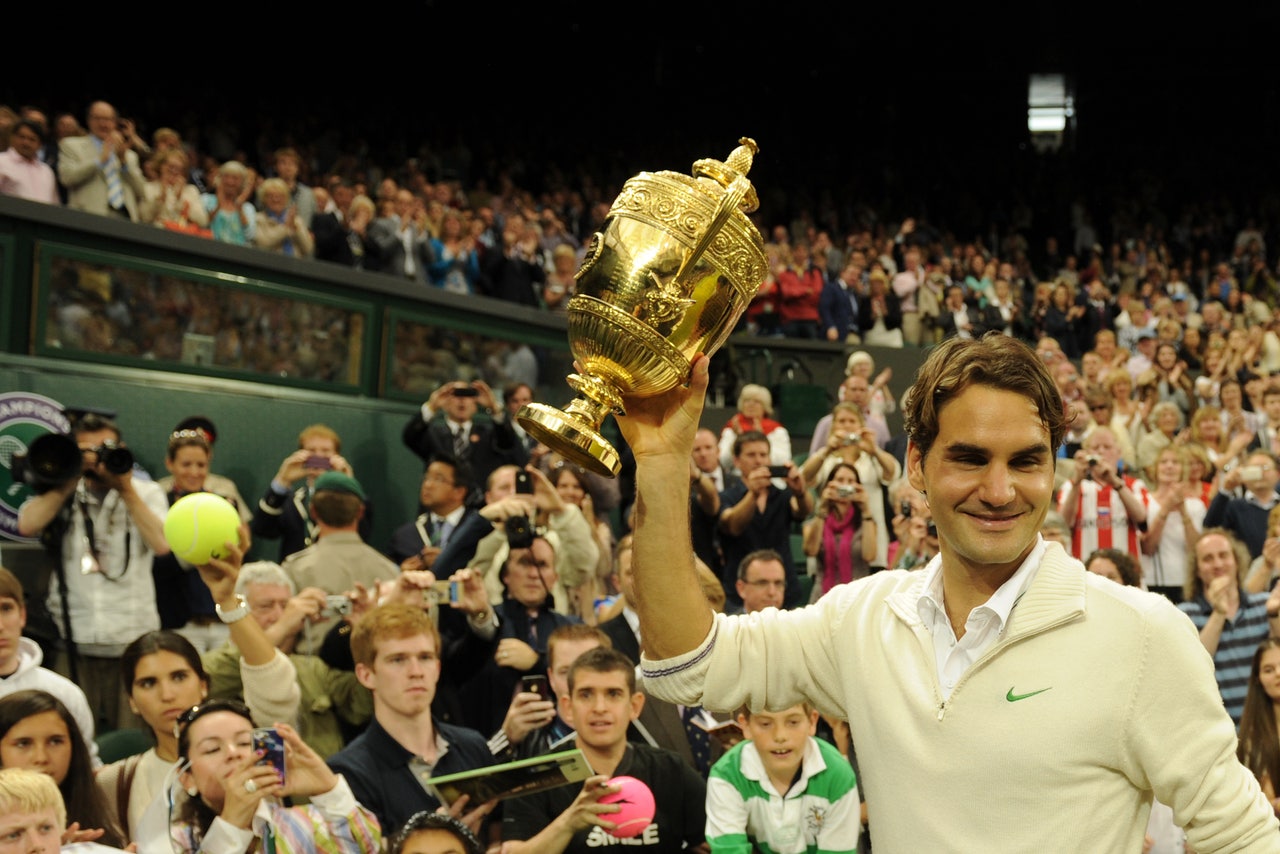 Manic Monday was a little less manic this year, thanks to the gaping hole at the top of the Wimbledon draw left by Novak Djokovic's surprise ouster in the third round. (Maybe you heard about it.) With the two-time reigning champion, holder of every Grand Slam and world No. 1 for over 100 weeks (the fourth longest stint ever) making an early Brexit, who will step up to hoist the creatively named Gentlemen's Singles Trophy on Sunday? We rank their chances, then predict how it'll all shake out.
The longshots
8. Sam Querrey (No. 28)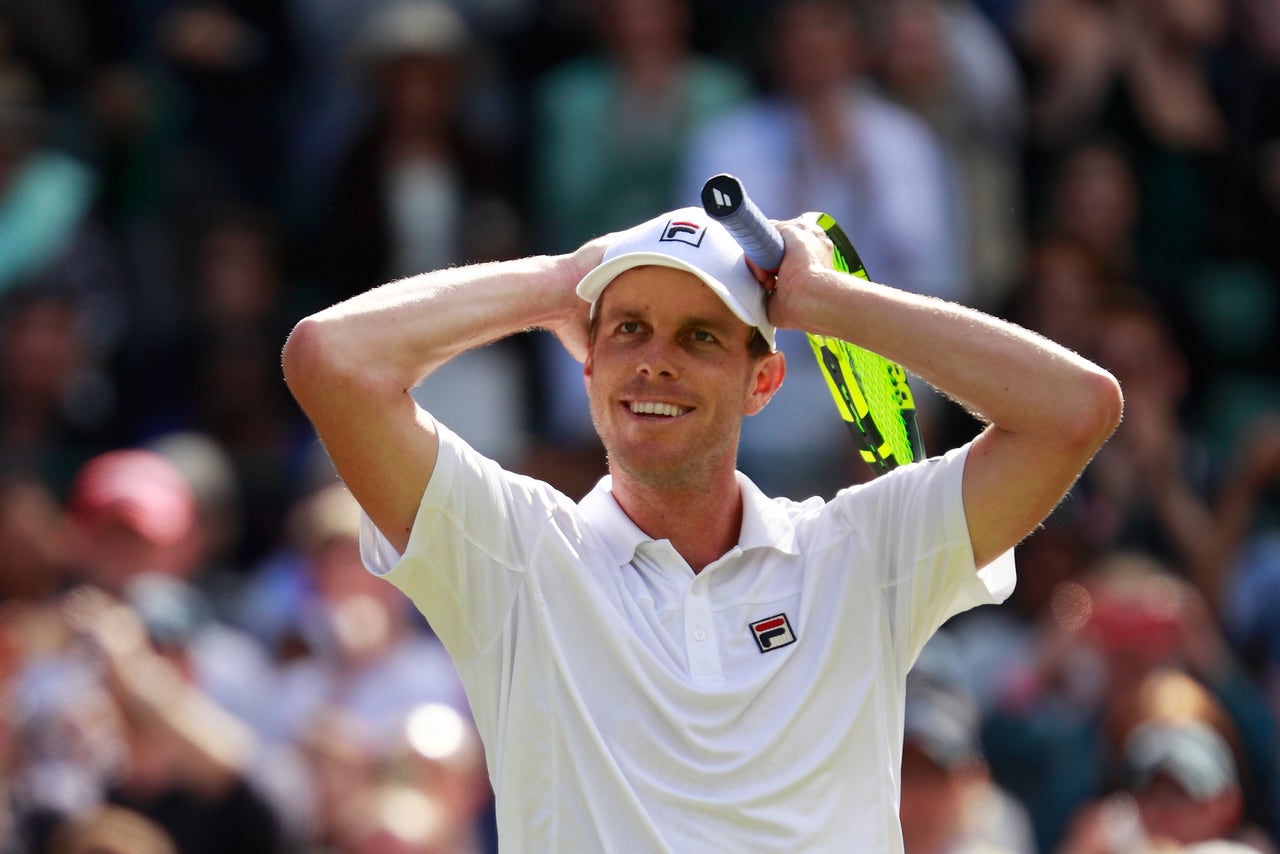 Beating Djokovic is the greatest achievement of Querrey's career and one that will likely define his fine career. But just as impressive was Querrey backing up that win with a win over Nicholas Mahut. The American has more singles bonafides than the Frenchman but how many times have we seen players register enormous upsets then immediately trip up the next round? It's understandable: People treated Querrey's win over Djokovic like it was a Wimbledon title. How do you come back and focus two days later on Court 18 against an unseeded guy best known for a loss. (Incidentally, Court 18 is where Mahut lost that famous 70-68 fifth set to John Isner - that's just cruel, Wimbledon.) Querrey, of course, consolidated the break. But now that he's in the quarters, it's not really up to him: He'll need to both play well and have his opponent bring his B-game. Querrey faces everybody's sleeper (for the past three years) Milos Raonic on Wednesday, then would see Roger Federer or Marin Cilic in the semis and then, well, I think you'll agree there's no need to look ahead that far. Querrey isn't the eighth best player in the field, but his path is certainly the 8th easiest.
7. Lucas Pouille (No. 32)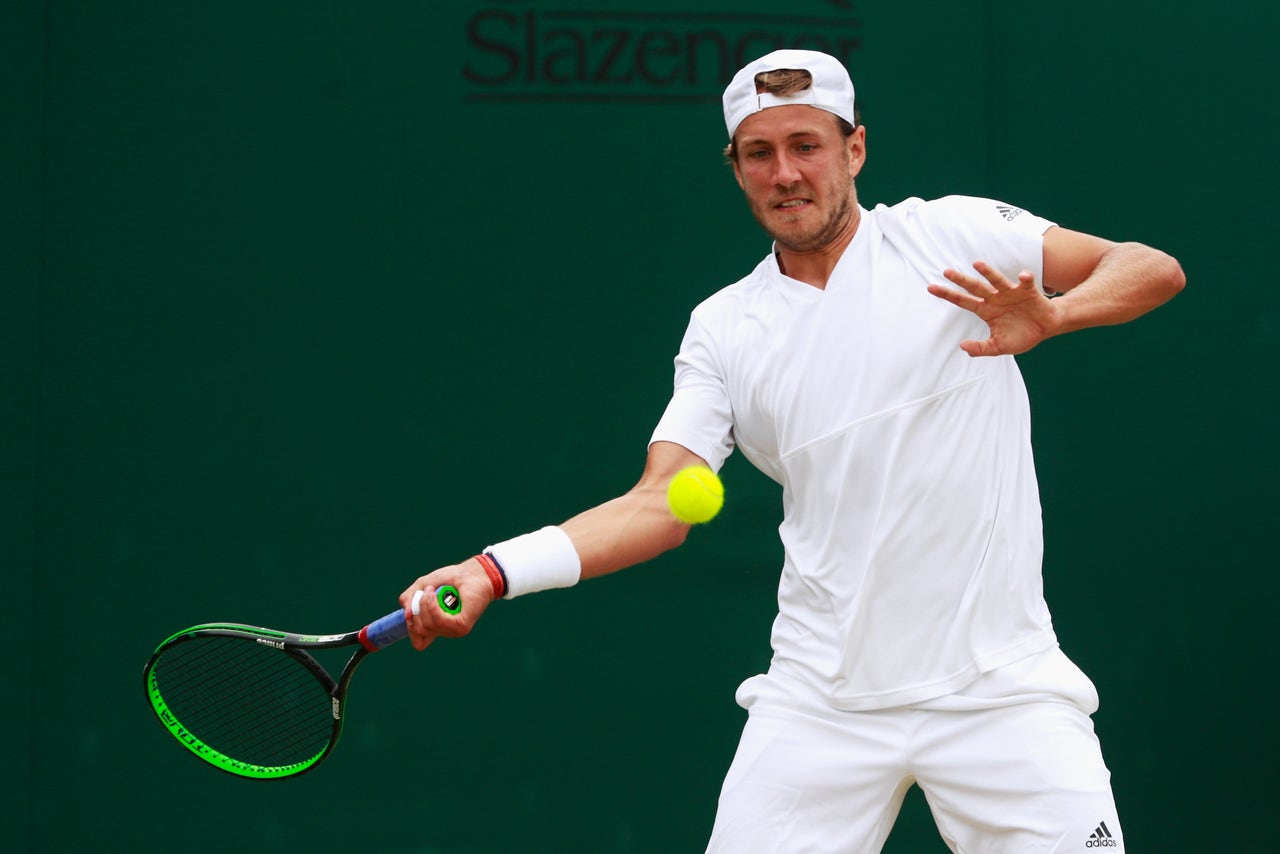 Aged 22 with a No. 30 ranking, making a quarterfinal is all Pouille could have asked for. He has a winnable QF match against an up-and-down Tomas Berdych, but to expect anything more than that is a stretch. One day, we hope.
6. Tomas Berdych (No. 10)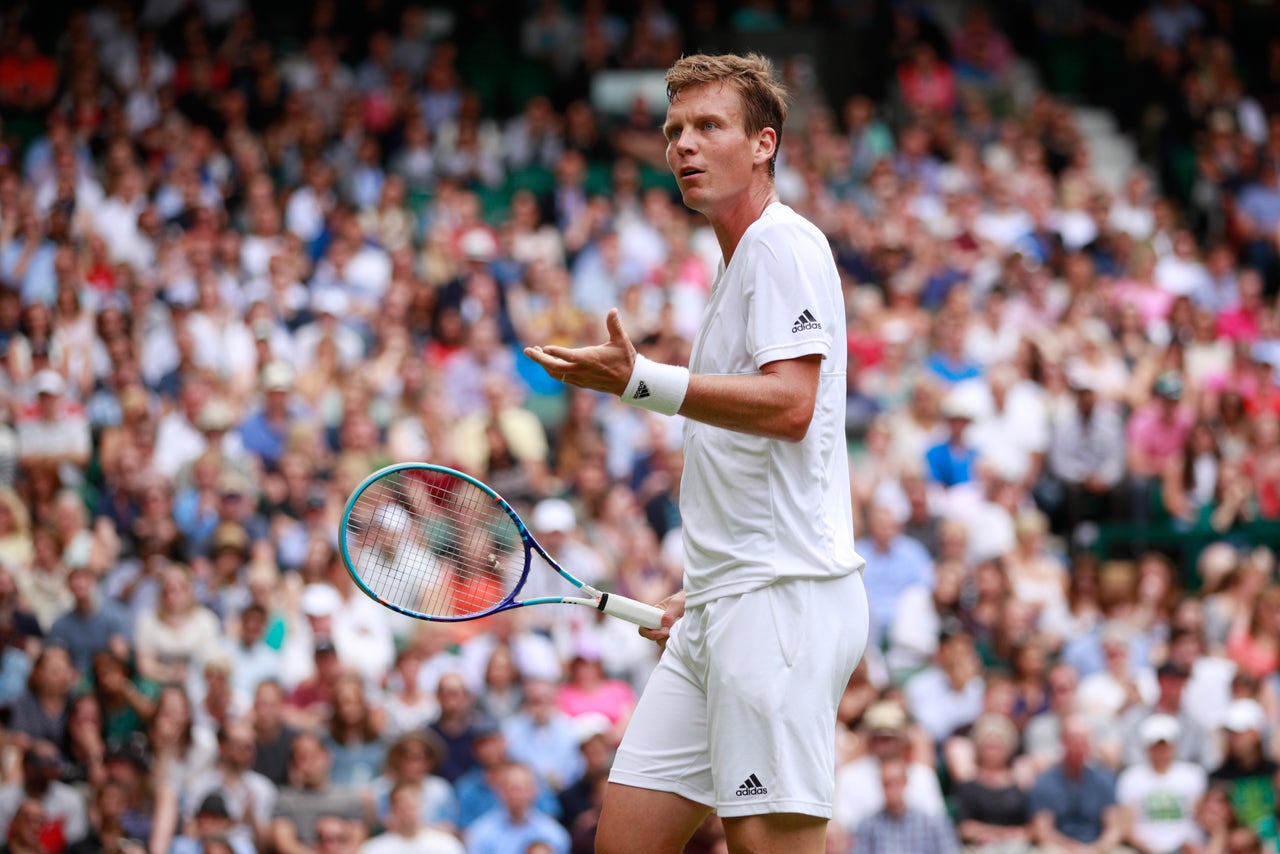 Berdych made a surprise final all the way back in 2010, during a summer that would see him go from top-20 player with potential to top-10 mainstay. But Berdych has had some relative struggles in 2016 so a return to Centre Court on the second Sunday seems like a stretch. Still, to those saying Berdych is struggling this year, may we all struggle as successfully as him: The Czech has made the quarters in all three Slams this season.
5. Jo-Wilfried Tsonga (No. 12)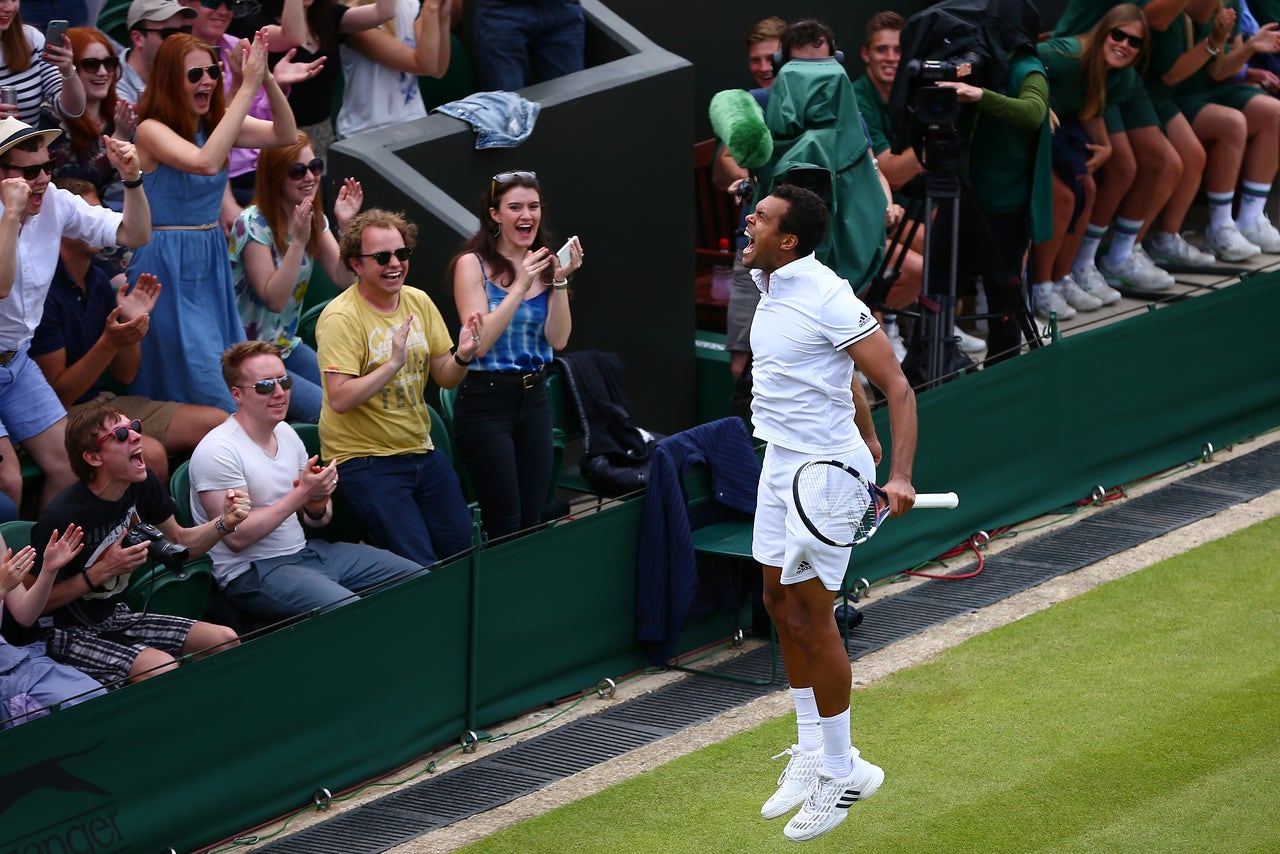 In the third round, the Frenchman won a marathon 19-17 fifth set against Isner, who regarded that set as more of a sprint. That match spanned Saturday and Sunday, so Tsonga was fortunate when Monday's opponent, Richard Gasquet, had to retire after six games due to a back injury. No amount of rest will help him against Andy Murray, whom he's 3-12 against lifetime and has lost 11 of his last 12. Tsonga has the talent to win a Slam (though at 31 time is tick-tick-ticking), just not this one.
The contenders
4. Marin Cilic (No. 9)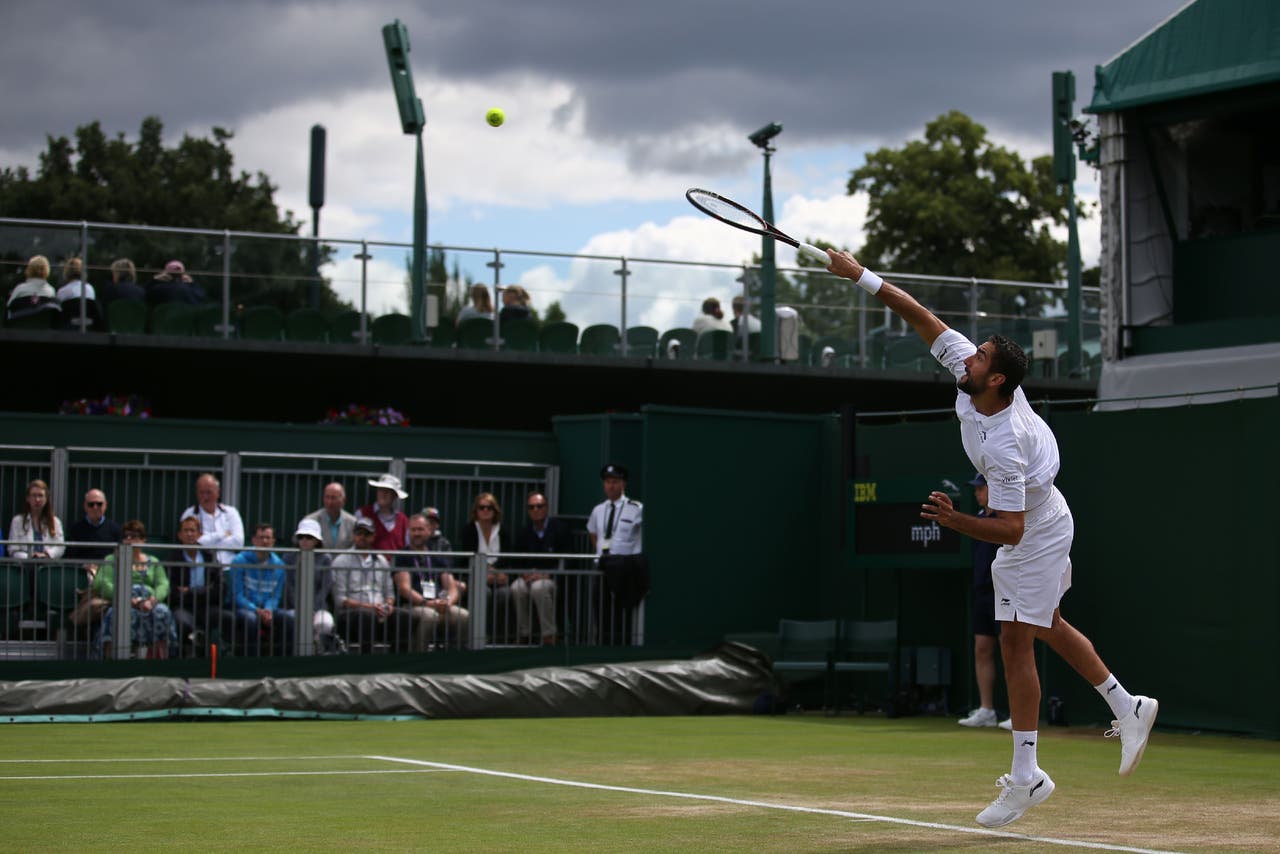 The 2014 U.S. Open champion has cruised at Wimbledon, with a tiebreak loss to one-time Federer slayer Sergiy Stakhovsky as his only slip-up. I'd give Cilic the third-best odds in the field if not for his path, which starts with Federer and would likely end with Murray.
3. Milos Raonic (No. 6)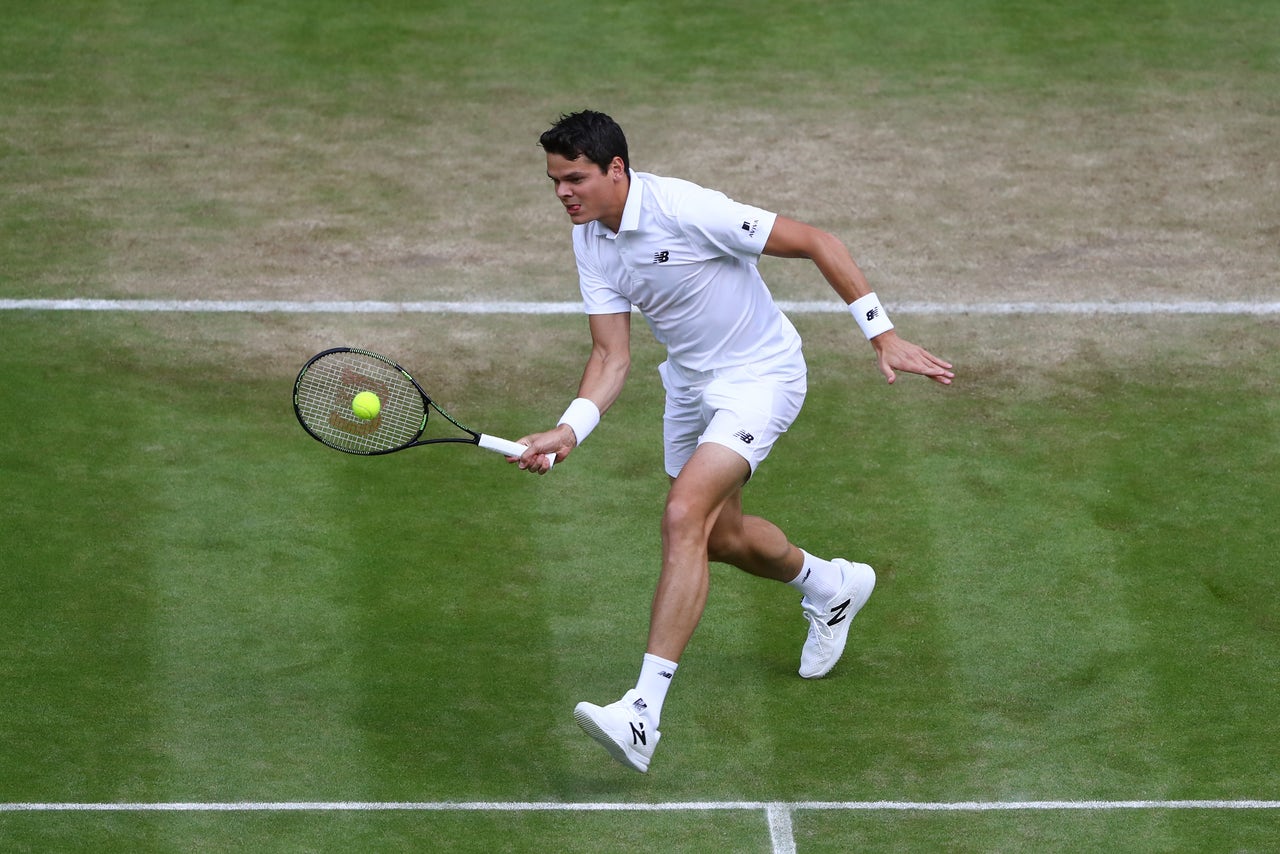 Djokovic's loss opened the draw for everybody, but the door flew widest for his would-be quarterfinal opponent, Raonic. The big-server is a few aces of Sam Querrey away from his second Wimbledon semifinal berth and his second semi in this year's majors. No Canadian has ever won a Grand Slam (only one, Genie Bouchard, has ever made a final and that was all of two years ago) and Raonic is the country's great hope. It'll happen one day - I'd take that bet - but after his struggle with David Goffin in a fourth-rounder he could have easily lost, Raonic looks like he could be destined for another semifinal and out. Not that there's anything wrong with that.
2. Roger Federer (No. 3)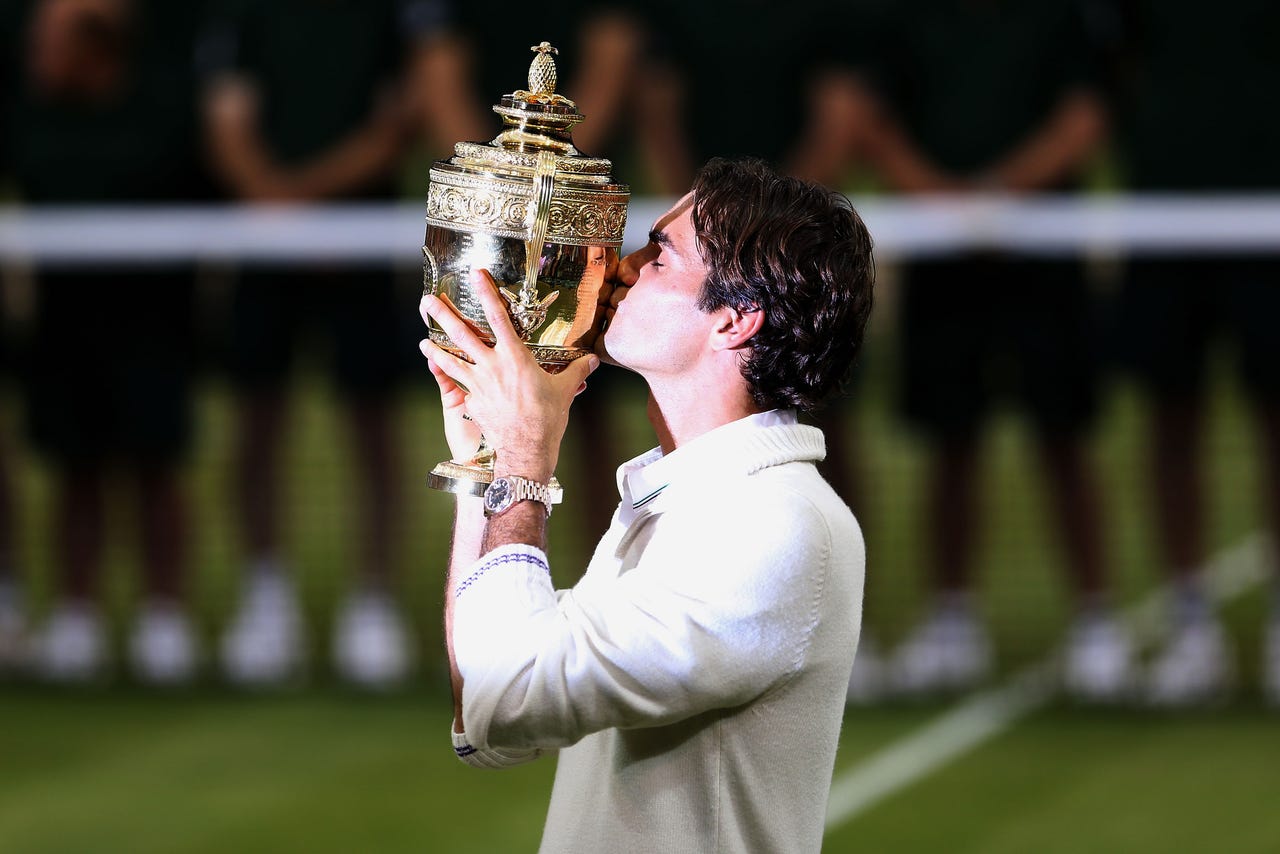 The last time the window opened like this for Federer was at the 2014 U.S. Open. Scheduled to play the second semifinal that Saturday, The Fed watched as Kei Nishikori ousted Djokovic in the first. All that stood between Federer and a U.S. Open title was Marin Cilic, a player he'd never lost to, and Kei Nishikori. Cilic, of course, scored an easy win in a match that Federer regards as one of the worst beatings of his career. (We're assuming he's talking about matches he expected to win - not those French Open finals against Nadal.) So it's a fascinating twist of tennis fate that Federer plays Cilic in the quarters of Wimbledon with open road ahead. Federer may be more likely to win a final than the No. 1 player on our list, but since his road to get there is considerably tougher, he has to check in at No. 2.
1. Andy Murray (No. 2)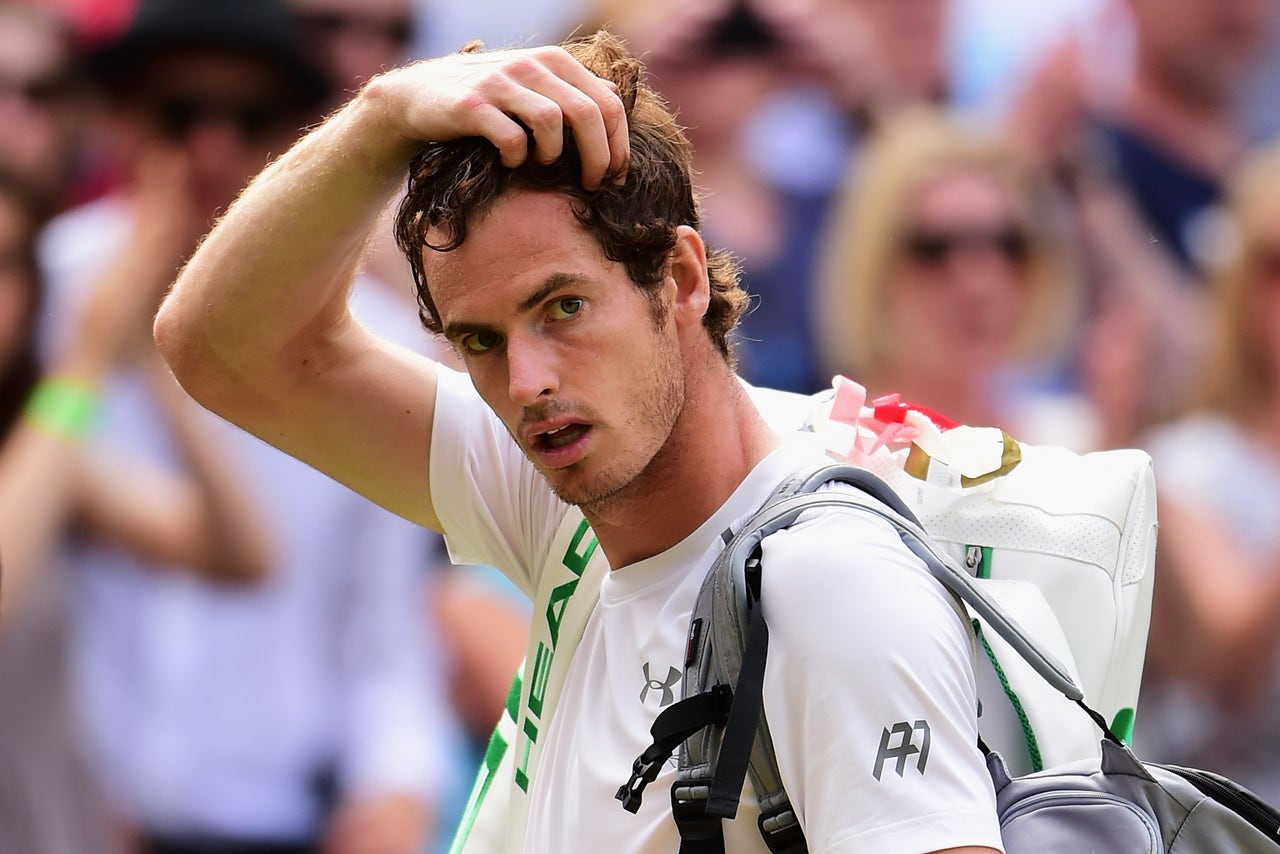 Even the great ones can use a little luck every now and again. Murray's first bracket bonus was seeing Federer go to Djokovic's half, which meant Stan Wawrinka would be in his. Then, once Wawrinka went out, Murray had eight potential semifinal opponents, none ranked higher than No. 10. The UK has had its share of disappointments this summer and in regards to Murray, anything less than a title will now be considered as such. But, in a more realistic light, anything less than a finals bid will be a disaster. A finals loss to Federer, Cilic and Raonic would be an acceptable, if discouraging, result. But just because Murray is the favorite, doesn't mean he'll win.
Who's going to win Wimbledon?
If Roger Federer beats Marin Cilic on Wednesday afternoon (8 a.m. ET), I think he wins Wimbledon, getting his 18th major and his first since 2012. But I don't think Federer beats Cilic.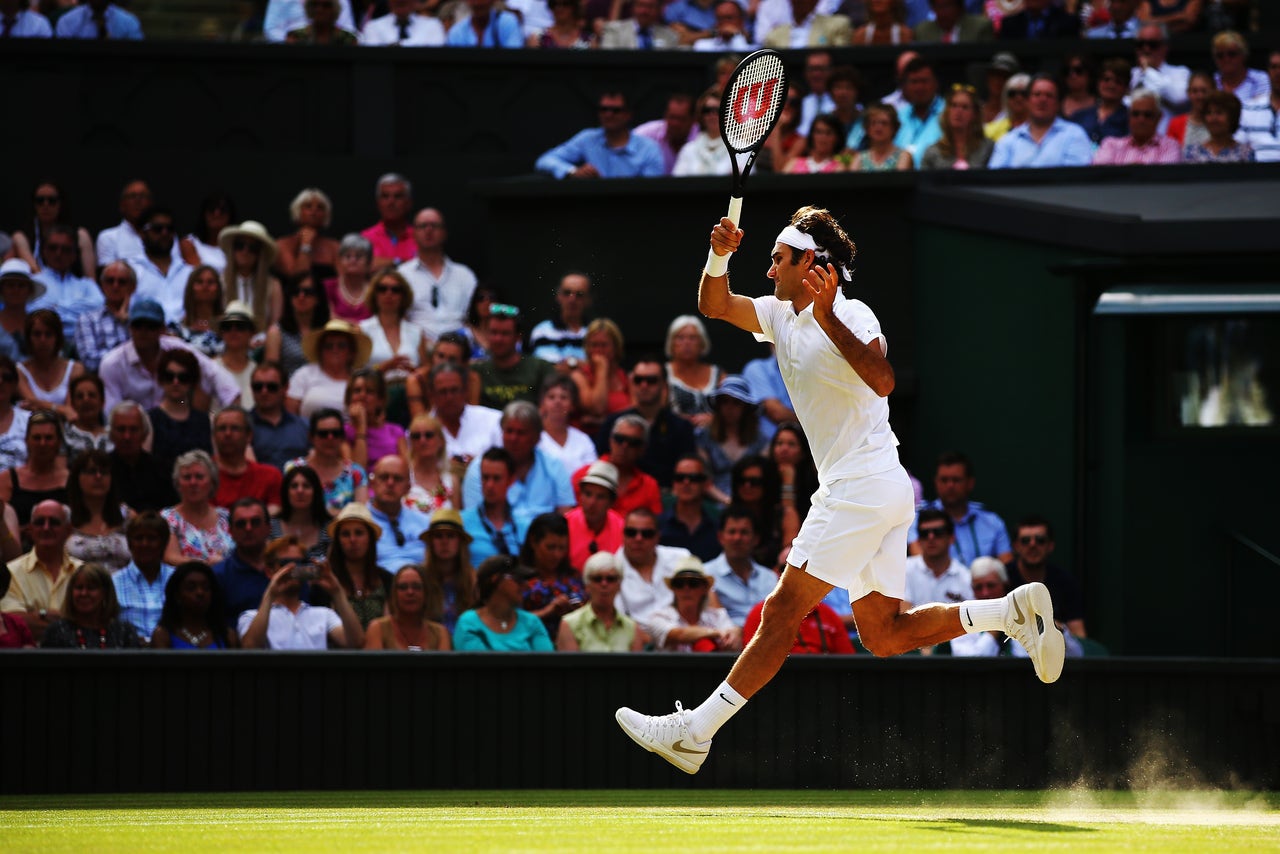 The British books are giving Federer a little better than a 75% chance to beat Cilic, which seems high to me, though the numbers at stat-crunching site Tennis Abstract have him even higher (81.2%). The two men haven't played since - I don't know who that benefits, if anyone.
Let's say Federer does get the W though. Back in 2014, he met up with his potential SF opponent, Raonic, in the same round and it was billed as a mega-matchup between young and old. Federer won in straights. That was with Djokovic lurking in the final, however. This time, will the pressure get to Federer as he embarks on his most winnable run at a major since blowing that U.S. Open chance?
What about Murray? It's one of the more under-celebrated streaks in the sport: Murray hasn't defeated Federer in his last five tries and has lost 10-straight sets against him. He's 0-2 lifetime against Federer at Wimbledon (including a straight-set loss in last year's semis), though he's 1-2 if you count the Olympics as "Wimbledon." (I don't. I have a sneaking suspicion Murray is bothered that the Centre Court crowd seems to love Federer more than him.) He hasn't won a Slam since winning Wimbledon in 2013 and has the same amount of major titles in his career as Stan Wawrinka. That's as tenuous a status as any favorite has had in a Grand Slam in years.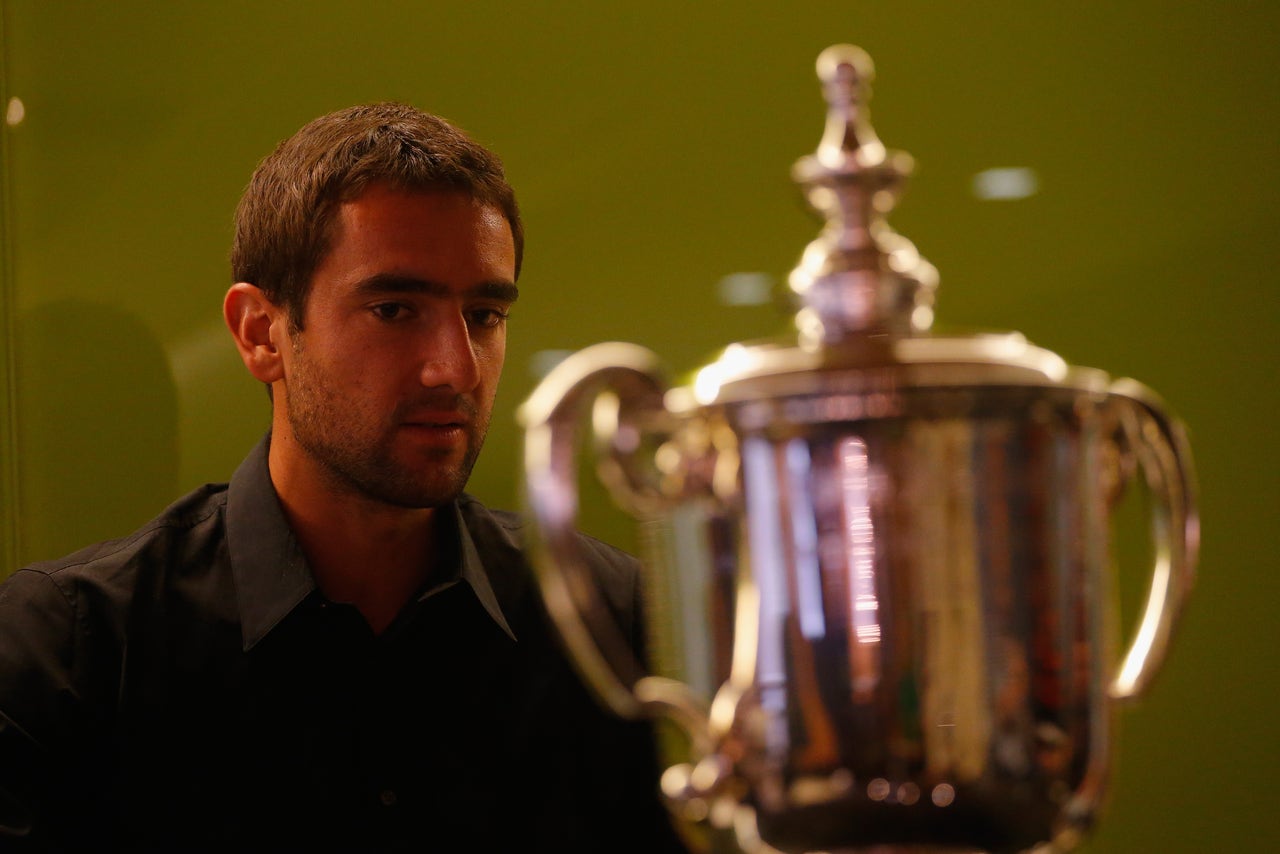 This singular dual focus on Murray and Federer (come on, it makes sense) makes this even more fascinating though. Everybody is looking one way while that window we've spoken of remains wide open for others. It has all the makings of a surprise winner, something that informs our predictions for the seven matches left at the 2016 Championships.
QF predictions: Raonic d. Querrey; Cilic d. Federer; Pouille d. Berdych; Murray d. Tsonga
SF predictions: Cilic d. Raonic; Murray d. Pouille
Wimbledon, Men's Championship prediction: Cilic d. Murray
Cilic gets his second major, paying homage to the 2001 championship won by his longtime coach, fellow big-serving Croat Goran Ivanisevic.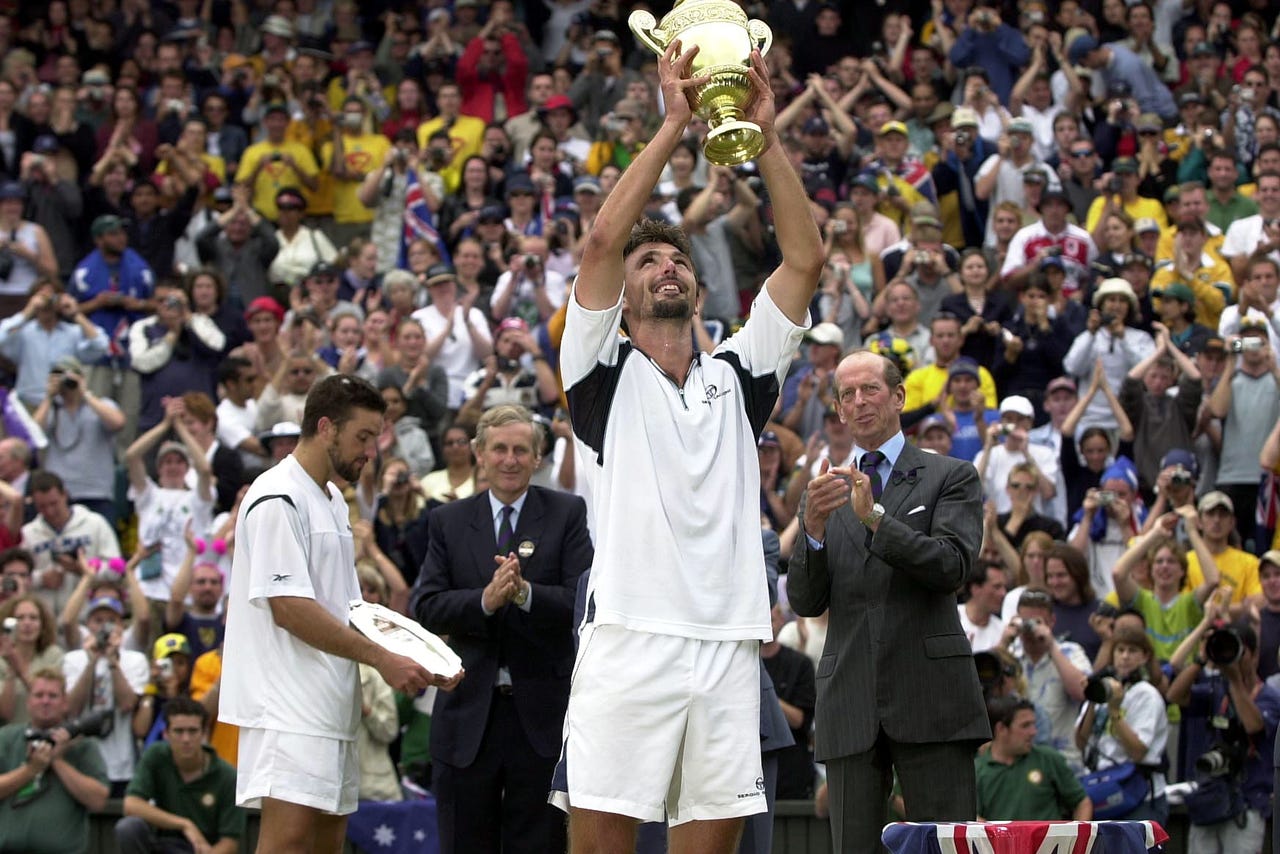 ---
---