tennis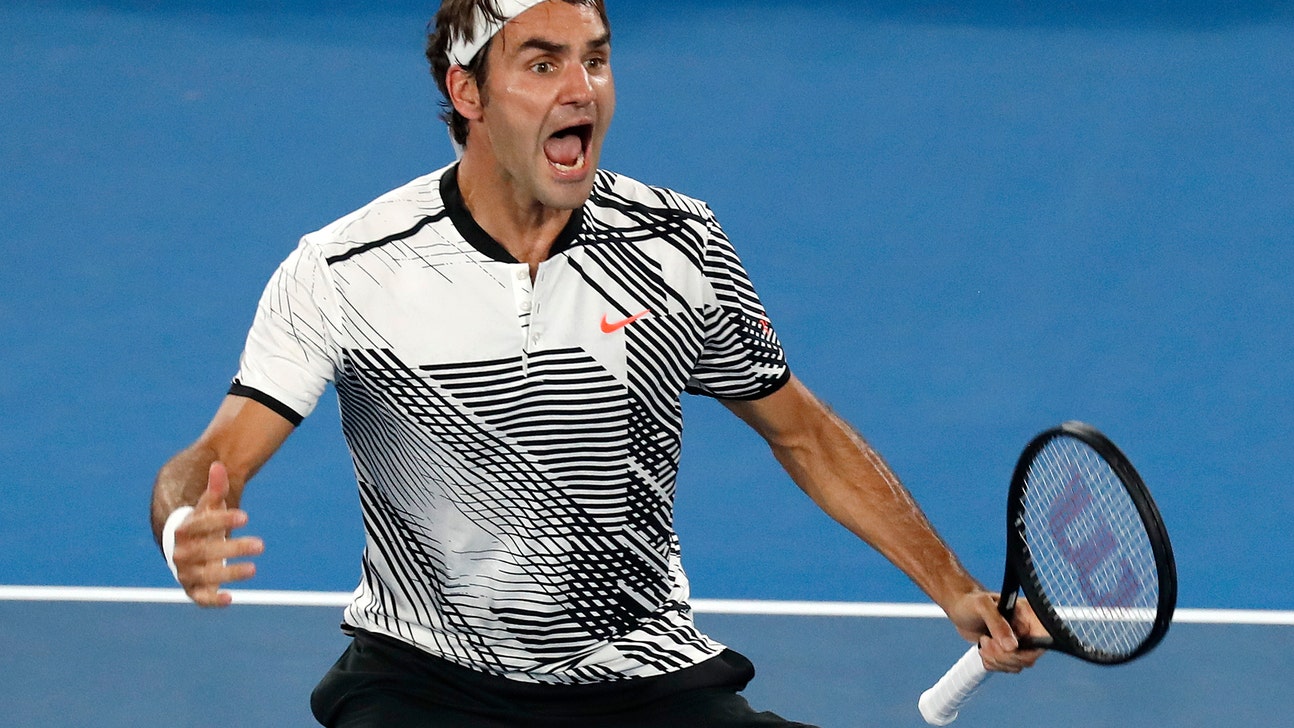 tennis
Roger Federer is two wins away from an Australian Open title. Is this finally his time?
Published
Jan. 24, 2017 1:05 p.m. ET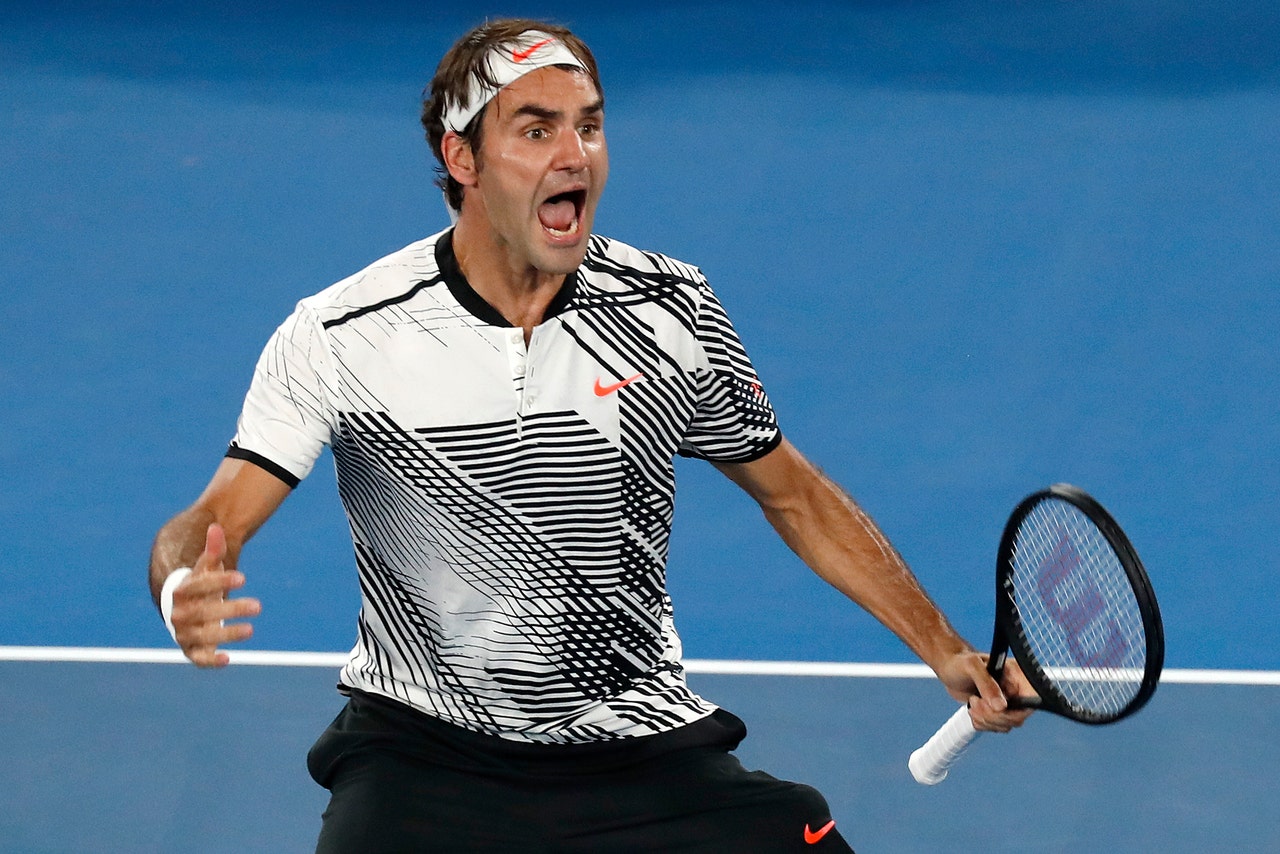 Roger Federer is back in the semifinals at the Australian Open and, thanks to early losses by Novak Djokovic and Andy Murray, the oddsmakers' favorite to win his first major since 2012 and become the oldest man to win a Grand Slam since 1972.

That sentence would have been a stunner two weeks ago when Federer was entering the Open after six-month injury layoff and a comeback that consisted of three exhibition singles matches and some Fast4 mixed doubles play. He hadn't played a Tour-level match since Wimbledon and was merely adequate in those three expos at the Hopman Cup. Now he was entering a tournament in which he'd play a best-of-five match every other day? Expectations were set low and for good reason. Returning to tennis should have been like dipping a toe in Melbourne's Port Phillip Bay. Federer was instead diving in headfirst.

Then the draw was released and suddenly the unlikely because the impossible: Federer would play former Grand Slam finalist Tomas Berdych in the third round, former Grand Slam finalist Kei Nishikori in the fourth round and, if he managed to survive all that, would see No. 1 Andy Murray in the quarters. Injured, 35 years old, with no real prep and a hellacious draw? A fourth-round appearance would have been a success. Making the quarters would be a cherry on top. Going out in the third round would have been a fine result and something on which to build. The semis? The final? Please.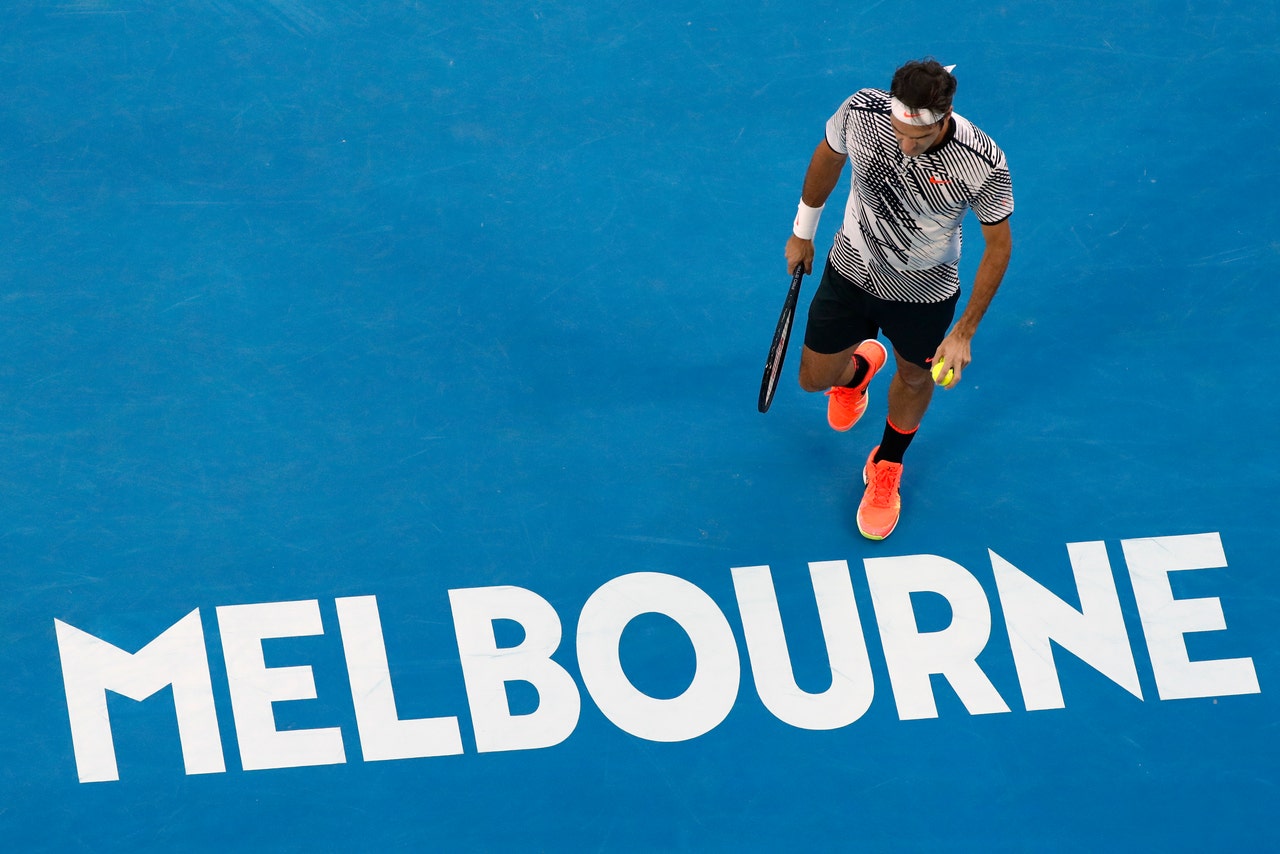 And then Federer took the court, looking nothing like a player coming off an injury and even less like a 35-year-old doing the same. He was hitting his spots on his serve, flushing his one-handed backhand with power and precision, gliding over the court like he was an extra in that idiotic scene in "La La Land" and almost immediately resembling the Federer of the last three years — the one who'd accepted modernity by using a larger racquet and come up with a few wrinkles to allow for his advanced tennis age. For that Federer, a Grand Slam semifinal was the baseline (he made six in the last 12 Slams he played) and a final was always in play. The bar for this Australian Open had moved.

Berdych was dispatched with ease. Federer went to the quarters after a classic with Nishikori, one in which he looked dead after the first, won the next two sets, looked like he'd blown his chance with a baffling miss on overhead smash that helped send the match to a fifth set. This is where it would end. The whole match was breaking just like his crushing 2015 defeat to Milos Raonic in the Wimbledon semis. Nishikori is one of the best five-set players in the game and Federer was, well, 35 and returning from injury. But then Federer broke on Nishikori's opening service game and cruised to a 6-3 final set victory. It even felt routine.

It was an important win for all the usual reasons but had added significance because of what happened hours earlier: Top seed Andy Murray fell to an injury-prone journeyman in Mischa Zverev, who was ranked in the thousands just two years ago. That opened up Federer's path to the final. He easily dispatched Zverev on Tuesday night, setting up a semifinal showdown with his friend and countryman Stan Wawrinka on Thursday. Federer is 18-3 in the series and has never lost a match against Wawrinka on a hard court. When they met in the 2015 U.S. Open semifinal, with Wawrinka now a two-time Slam winner and not the Swiss second fiddle he'd been for years, Federer was never broken and won in straight sets.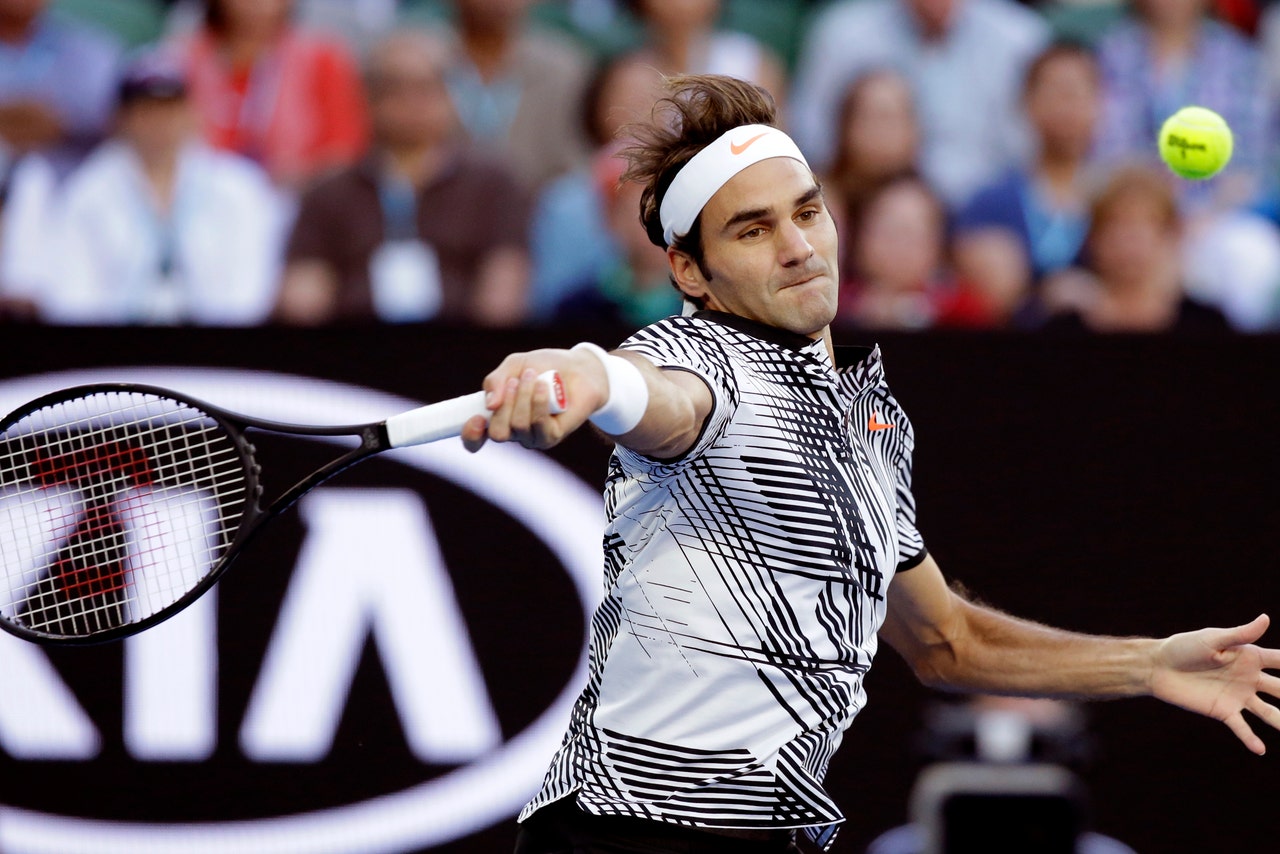 If Federer were to win the semifinal, his opponent in the final could be the man who stunned him at last year's Wimbledon (Raonic), one of the once-heralded next-gen stars who are suddenly in their mid-20s without any major success to their names (David Goffin or Grigor Dimitrov) or, in what would be one of the most anticipated matchups in recent memory, a turn-back-the-clock match versus his longtime nemesis/pal Rafael Nadal, who's back in the quarterfinals of a Slam after a two-year absence and playing like his old self.

Federer would be favored in every scenario from here out. Maybe this is his time to get No. 18, to extend his Grand Slam record that's survived onslaughts from Nadal and Djokovic yet still stands and possibly put it out of reach for any player. (Hey, 18 has worked for Jack Nicklaus.)

Or is it? There's a different feeling this time around. When Djokovic was ousted at Wimbledon last year and Federer had Raonic and Murray standing between him and another major, it felt like a parting of the sea — a one-time deal that gave The Fed a path he'd never see again. Fast forward six months and Djokovic is completely lost, Murray is playing fine tennis but is hardly unbeatable and no one else has stepped up as a consistent challenger. Suddenly, semifinal berths for Djokovic and Murray are no longer written in stone. It's not about how the draw breaks for Federer, but how Federer breaks the draw.

This is usually the time we say this is Federer's last best chance to win a major. But not this time. Even at 35, Roger Federer isn't going anywhere, at least not yet.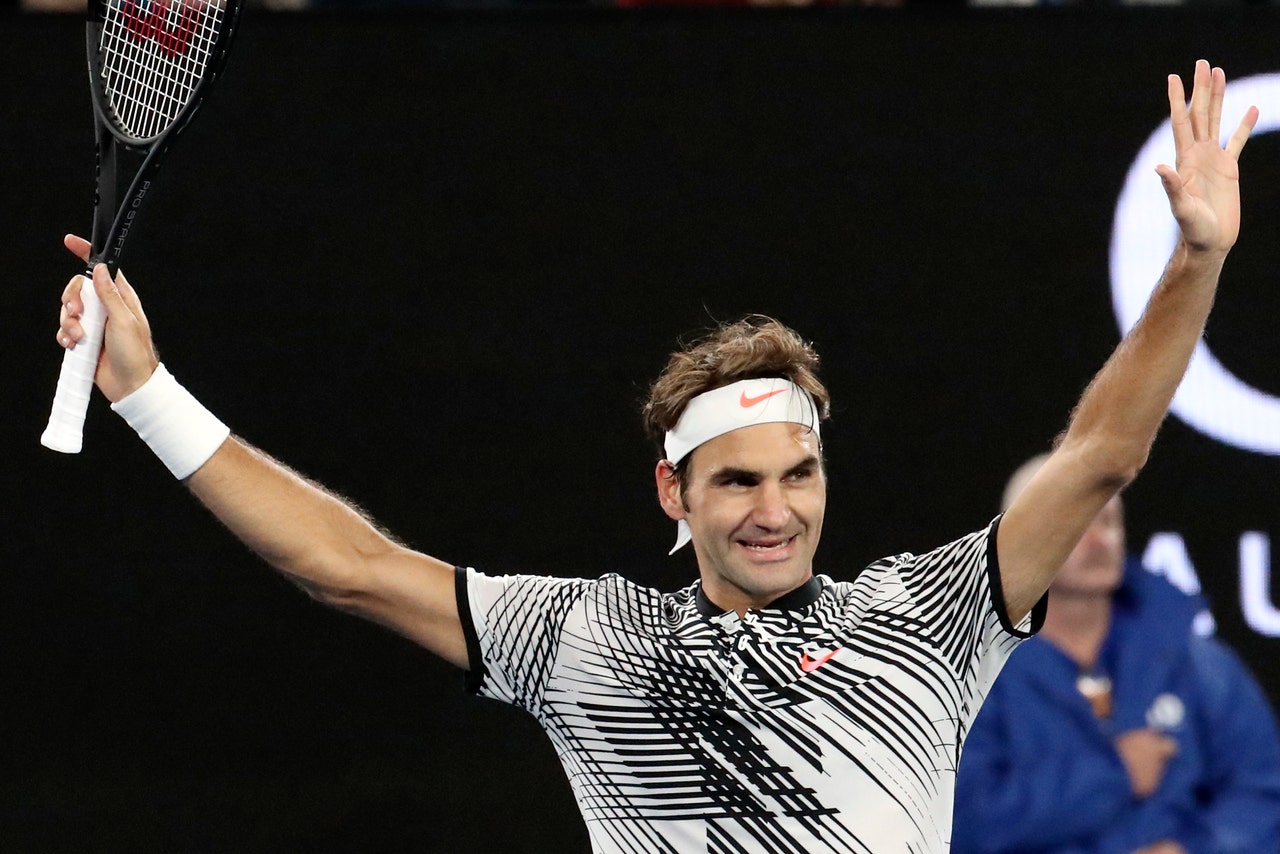 ---
---
Get more from tennis
Follow your favorites to get information about games, news and more
---