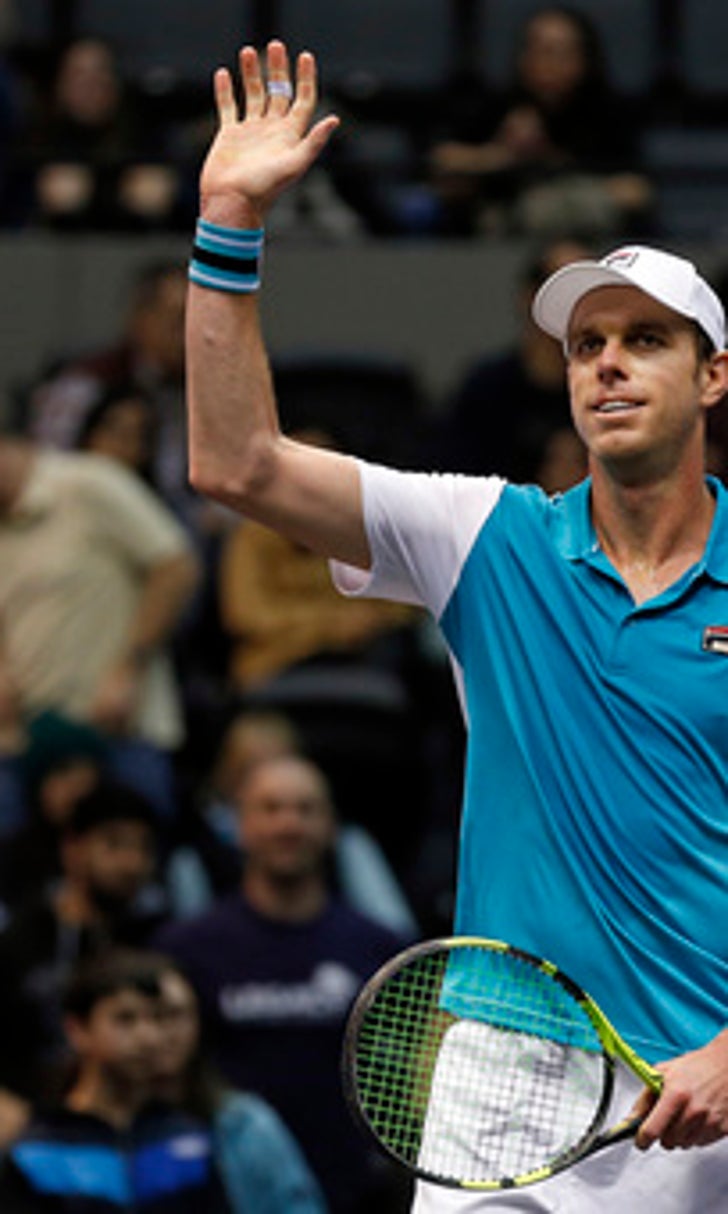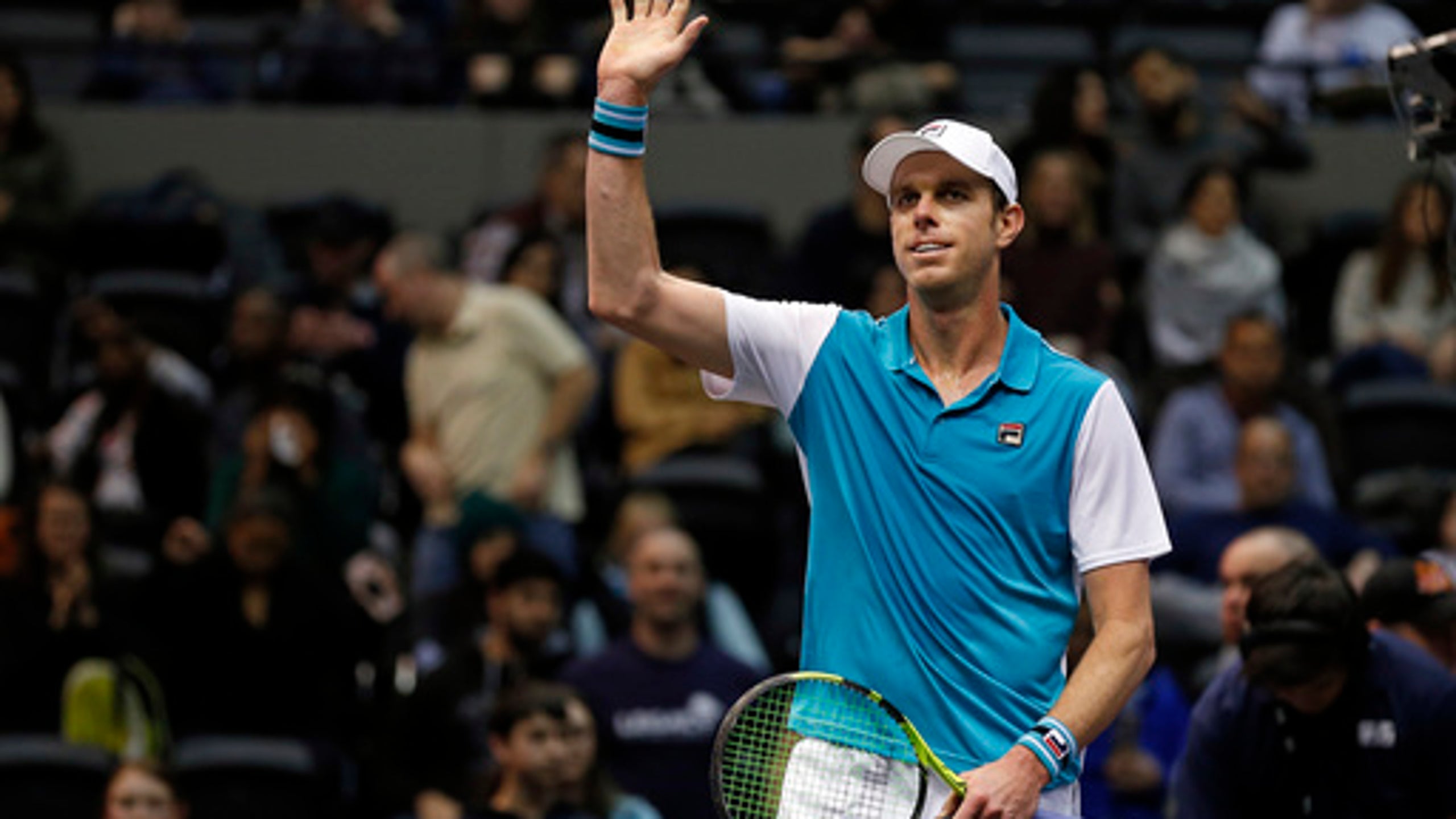 Querrey advances to New York Open final
February 17, 2018
UNIONDALE, N.Y. (AP) Sam Querrey had everything figured out Saturday except his math.
The No. 2 seed lost track of the score and didn't realize he had closed out the match when he beat fourth-seeded Adrian Mannarino 6-7 (5), 7-5, 6-3 in the semifinals of the New York Open.
Querrey won the final four games at Nassau Coliseum, but thought he had one more to go as he walked toward the bench following his second straight service break.
''I broke, I kind of like gave a fist pump and I was walking to the bench, and then the crowd was a little like too loud for just a break of serve and I looked up and, `Oh my gosh, I won,''' Querrey said.
He advanced to face top-seeded Kevin Anderson, the U.S. Open runner-up from South Africa, in the final Sunday. Anderson beat fifth-seeded Kei Nishikori of Japan, the tournament winner from 2013-16 when it was played in Memphis, Tennessee, 6-1, 3-6, 7-6 (4) in the night match.
The 11th-ranked Anderson is guaranteed a return to the top 10 for the first time since October 2015. The three-time tour winner would jump to a career-best No. 9 with a victory Sunday.
''I didn't even know that going into it,'' said when informed during his press conference that he was back in the top 10. ''I know I've been a little bit close for the last few months. Obviously it's a great accomplishment being in the top 10. I was there for just a week a couple years ago and I had a few challenges to face but I've worked really, really hard to get back to this spot so that's a good piece of news that you just gave me there.''
Nishikori was playing his tournament since August in a return from a wrist injury.
''I think I'm back on the track again,'' he said. ''I think I played three good matches here, so I think I'm playing better again. I hope I can win a tournament as soon as possible.''
Querrey fought off three break points while serving at 2-3 in the third set, then broke Mannarino in the next game and cruised from there, closing out the match in just under 2 hours for his first victory over the Frenchman in four career meetings.
The U.S. Davis Cup player said he couldn't remember ever losing track of the score on the ATP Tour.
''I think I was just so dialed in because I wanted to beat him so badly because I've never beat him before,'' Querrey said.
The 30-year-old Californian is ranked a career-high 12th. He has 10 ATP Tour victories, winning last year in Los Cabos and Acapulco.
Querrey has won three of the past four meeting with Anderson to take an 8-7 lead in the series. The American won their only previous match on an indoor hard court, winning in 2012 in Memphis.
Mannarino is still seeking his first ATP Tour title. At No. 25, he is the highest-ranked player without one.
---