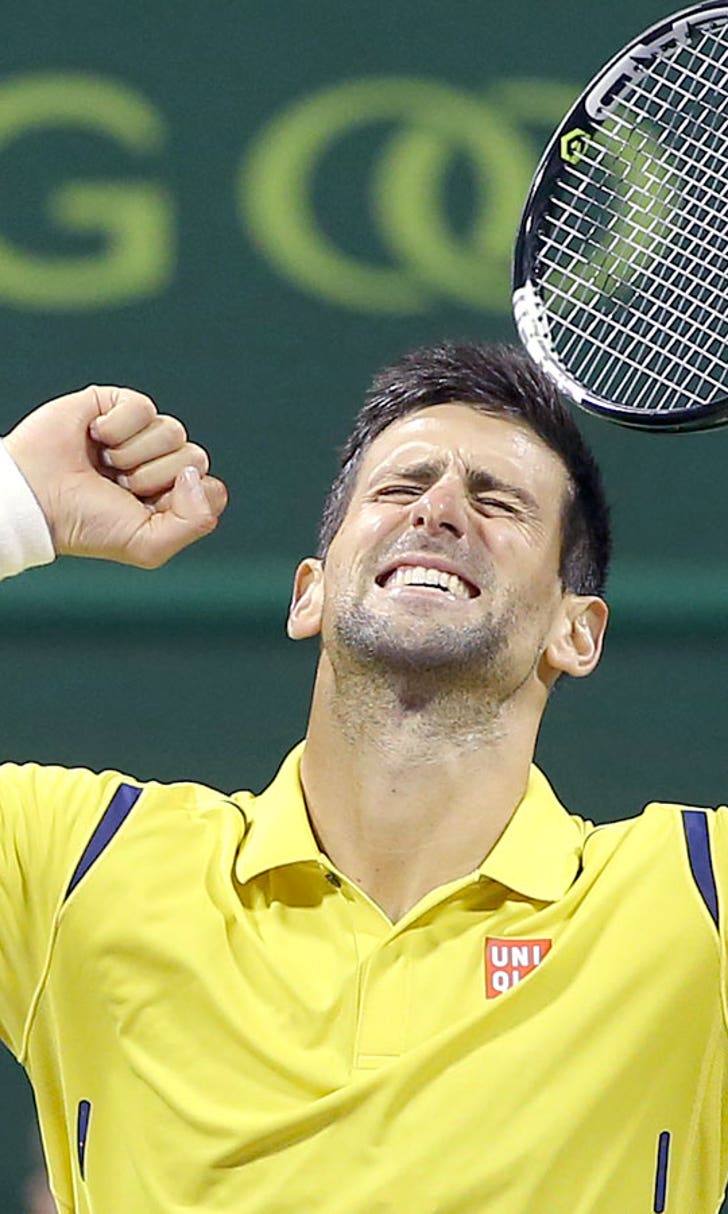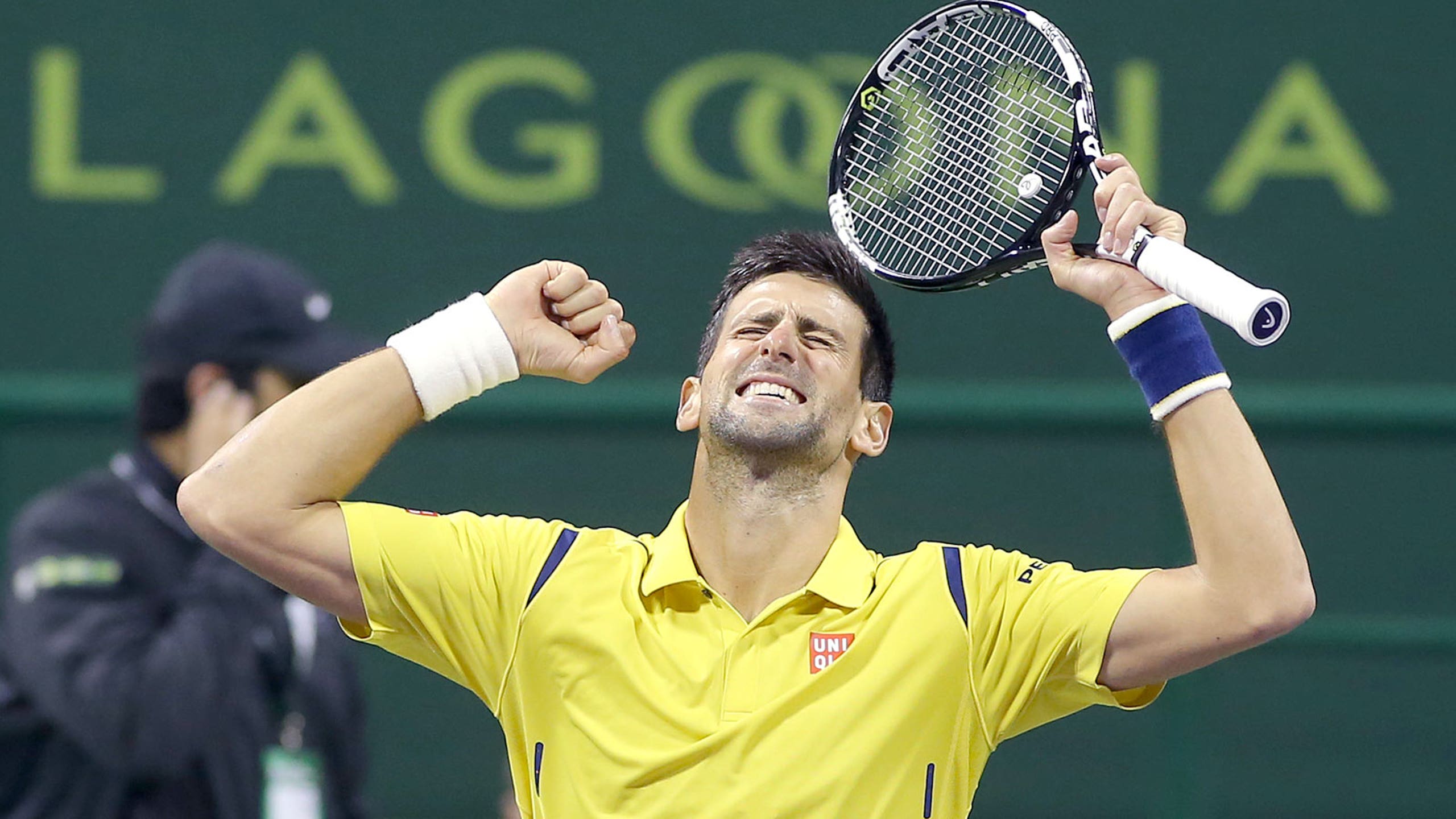 Novak Djokovic is going to obliterate everyone again in 2016
BY Zack Pierce • January 9, 2016
We interrupt your NFL playoff Saturday to remind you that, hey, tennis is back and Novak Djokovic might just be better than ever.
The 2016 season-opening tournaments have kicked off in the far reaches of the globe, and on Saturday at the Qatar Open, Djokovic capped a title-winning run with an absolute destruction of former tennis king Rafael Nadal, 6-1, 6-2, winning a bad-ass bird trophy in the process: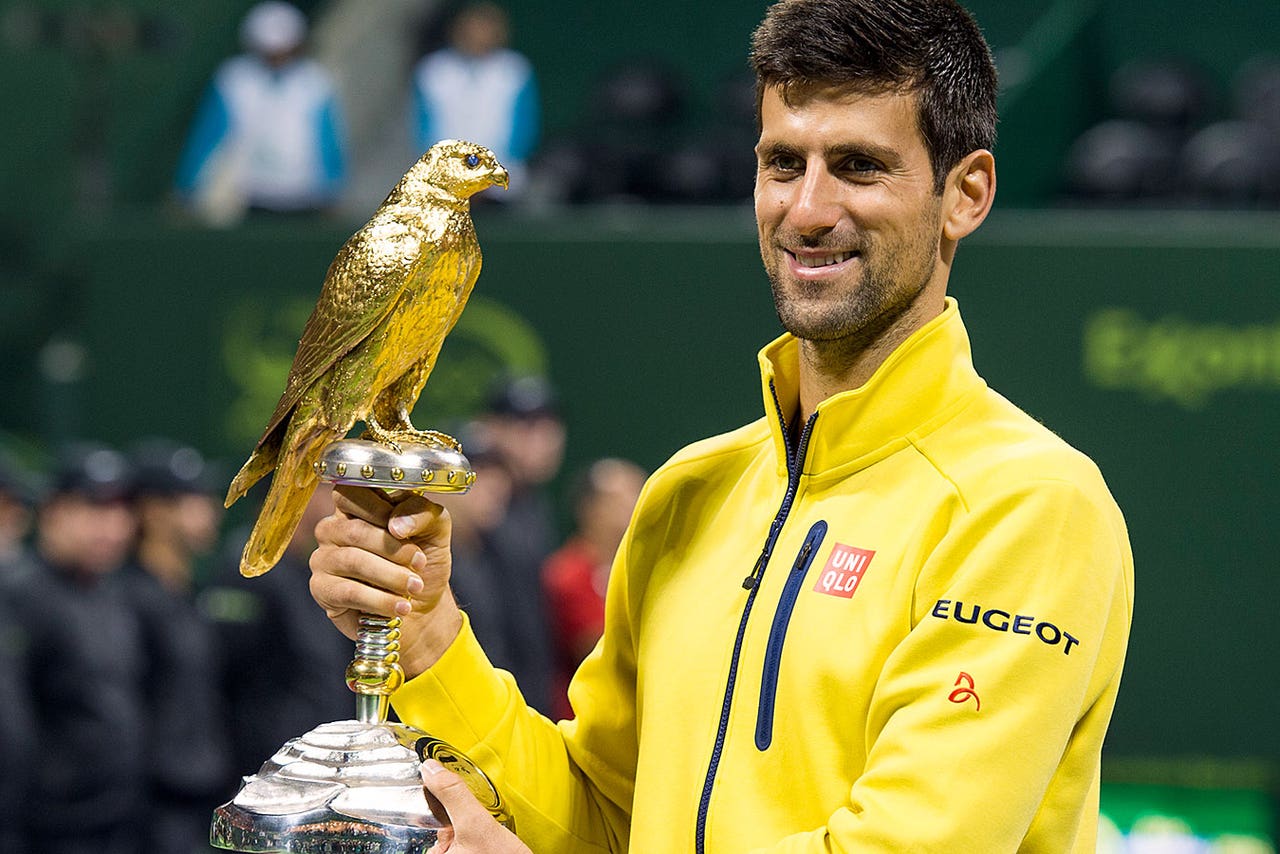 It's not necessarily uncommon for Djokovic to hand a beating like that to a top player, but Nadal's comments after the match were particularly troubling for any player who would like to win a tournament in which Djokovic is also playing. From the AP:
That is the humble, extravagant praise of a man who found himself completely out of his league. And Nadal is a 14-time Grand Slam champion, not a qualifier having the misfortune of playing Djokovic for the first time. The message is clear: There will be no stopping Djokovic this year as long as he is on his game.
Nadal is still a far cry from the Nadal of old -- though he has climbed back up to No. 5 in the world after dropping into the double digits last season -- but if anyone knows a thing or two about otherworldly levels of tennis, it's Rafa. He went up against the absolute pinnacle of Roger Federer's skills and of course spent his fair share of time as the best in the world, too. So you can't take that quote lightly.
What makes this even more remarkable is that Djokovic was already on another level in 2015 -- he won three of the four majors and was in the final of the other one, a shocking loss to Stan Wawrinka at the French Open. Nadal ran into -- and lost to -- Djokovic four times during that year. And now he's saying the Serb is even better.
Nadal has only managed one win in his last nine tries against Djokovic. Andy Murray, the current world No. 2, has only won one of their last 11 meetings. Roger Federer is 34 years old. This could very well go down as Djokovic's best year ever.
The Australian Open begins Jan. 18, and Djokovic is the favorite at 4-5. He's sitting on 10 major titles. Don't be surprised if he's up to 13 or 14 headed into 2017 and we're talking about his chances to break Federer's record.
---
---