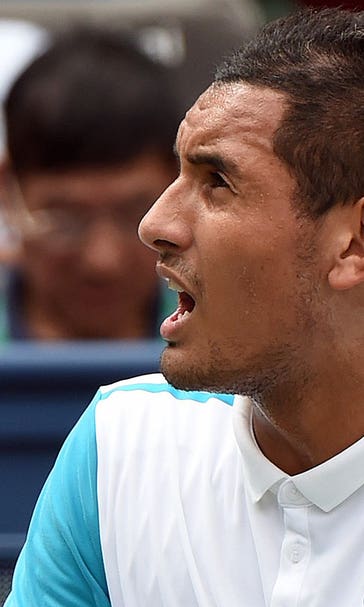 Kyrgios fined again; gets closer to suspension with Shanghai outbursts
BY foxsports • October 14, 2015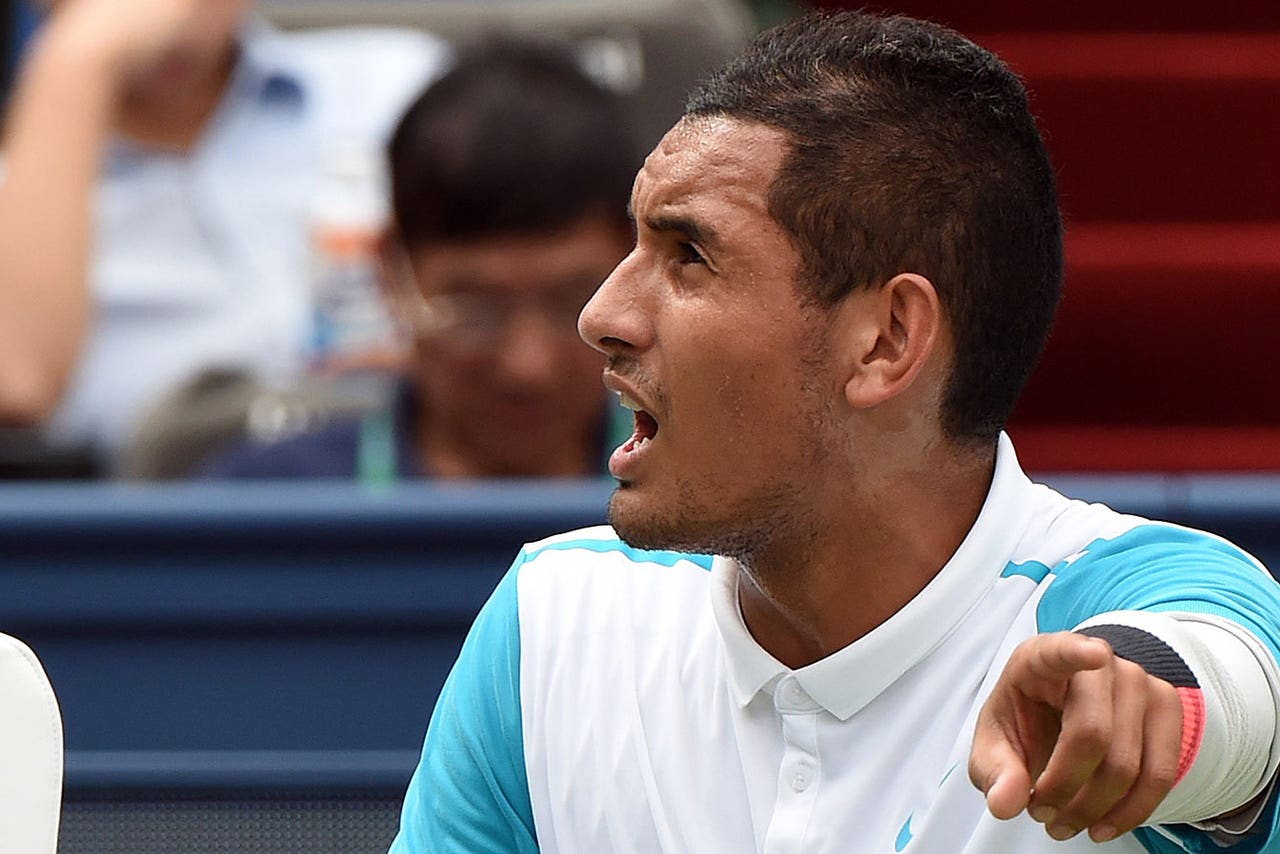 Nick Kyrgios is toeing the line on the tennis court these days, and he knows it.
The emotional Australian was placed on probation by the ATP Tour for derogatory comments he made to Stan Wawrinka during a match in August and warned he would face a 28-day suspension if he totaled more than $5,000 in fines before February.
Three days into the Shanghai Masters, he's already been fined $1,500 for an ''audible obscenity'' and received a code violation for unsportsmanlike conduct for smacking a ball toward a line judge in frustration.
Kyrgios said after his loss to Kei Nishikori on Wednesday that he's trying to keep his emotions in check, but he's not thinking about the looming suspension.
''Not concerned at all,'' Kyrgios said. ''If it happens, it happens.''
It could happen soon if he has more outbursts like he's had this week.
The $1,500 fine stemmed from an incident in his first-round win over Andreas Haider-Maurer on Monday when he screamed an obscenity about the condition of the court.
Then, against Nishikori on Wednesday, Kyrgios lashed out at chair umpire Mohamed Lahyani after receiving a code violation for hitting the ball toward the baseline after a missed serve, causing the line judge to bend to avoid being hit.
''I'm getting a code violation for hitting the ball hard?'' Kyrgios asked. ''I didn't even hit anyone and it's unsportsmanlike. The ref was not even close to it.''
''Yes, he had to jump away,'' Lahyani responded.
''What can you do these days?'' Kyrgios asked.
The violation came at a critical time with the Australian serving at 4-5 in the second set. He dropped his serve at love, losing the set. He went on to lose the match, too, 1-6, 6-4, 6-4.
Afterward, a much calmer Kyrgios said he didn't think he behaved that badly.
''I didn't hit the ball in anger. I just hit it,'' he said. ''Obviously it was pretty close to the line umpire. It wasn't out of rage or anything.''
Kyrgios has been under scrutiny since he made comments to Wawrinka in Montreal about his friend, fellow Australian tennis player Thanasi Kokkinakis, having slept with Wawrinka's girlfriend.
After an investigation, the ATP said it would impose a fine of $25,000 and a 28-day suspension from tour events if Kyrgios incurred any fines for ''verbal or physical abuse'' or received up to $5,000 in fines for other offenses before the end of February.
The Australian will now have to wait to see if his latest code violation results in another fine.
''I probably shouldn't have done it. But I didn't think it was too bad,'' Kyrgios said. ''I don't know, can't really change it now.''
---
---