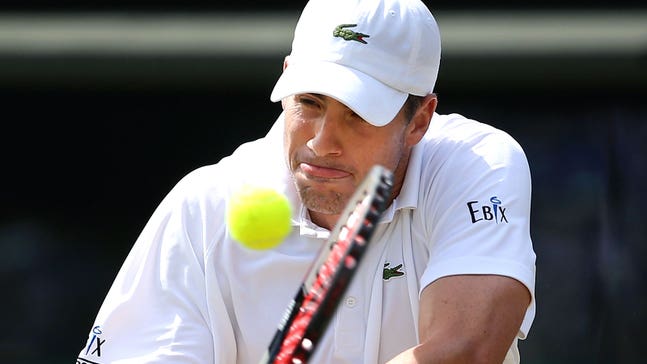 John Isner double-faults twice late to lose in 5 at Wimbledon
Published
Jul. 4, 2015 12:33 p.m. ET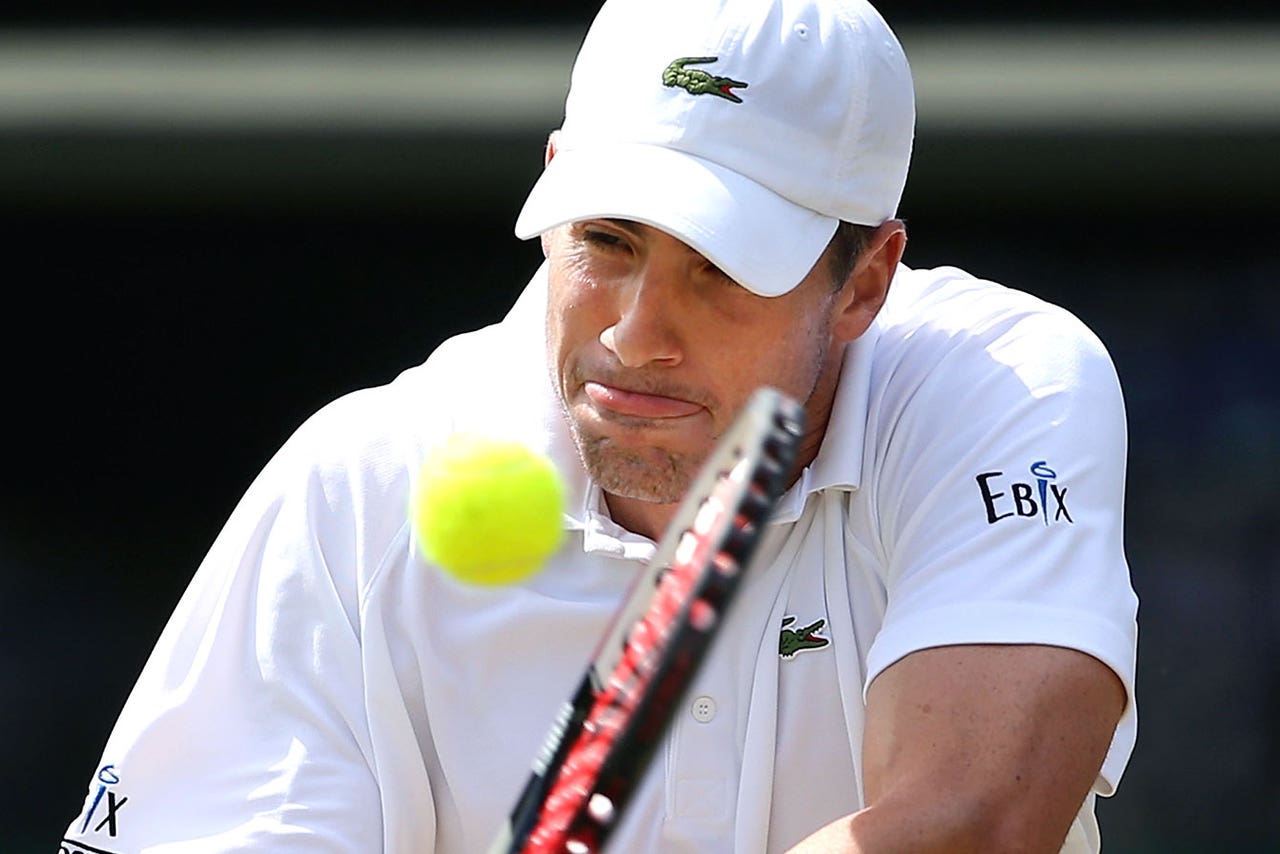 John Isner could hardly believe it, either.
What shaped up as another possible lengthy five-setter at Wimbledon for the winner of the longest match in tennis history -- Isner and U.S. Open champion Marin Cilic resumed their suspended third-round match at 10-all in the final set Saturday -- instead wrapped up rather quickly.
Isner, a big-serving American seeded 17th, double-faulted on two of the last three points, after having double-faulted once in the entire match, and lost to No. 9 Cilic 7-6 (4), 6-7 (6), 6-4, 6-7 (4), 12-10. They only played for two games and 15 minutes on Saturday, after going 4 hours, 16 minutes on Friday, when play was halted because of darkness.
''My serve, no matter how nervous I am, that's a shot that generally I don't get nervous on. I just missed them,'' Isner said, shaking his head. ''You know, this sport is weird. I think I only had one-double fault all yesterday. ... I didn't handle it well. There's really no sugarcoating it.''
In 2010's first round at the All England Club, where Isner has never reached the fourth round, he edged Nicolas Mahut 70-68 in the fifth set of a match that lasted 11 hours, 5 minutes spread over three days at Court 18, where there's now a plaque marking the historic event.
That marathon was not on Isner's mind this time around.
''That's what everyone else talks about,'' he said. ''I don't think about it.''
The U.S. Open is the only Grand Slam tournament that uses a tiebreaker at 6-all in the fifth set for men (and third set for women). Wimbledon and the others make players keep going until someone wins by two games.
''For me, the rule is fine,'' Cilic joked, ''as long as you're not playing John.''
Picking up a little less than 17 1/2 hours after they stopped Friday, Cilic held for an 11-10 lead, then broke right away Saturday.
Isner, who had saved one match point at 5-4 on Friday, set aside three more in his service game Saturday, but then double-faulted to the game's fifth deuce.
After Cilic hit a down-the-line forehand passing winner for yet another match point, Isner double-faulted again.
''I wasn't stiff or cold or anything. Certainly there is some nerves out there,'' Isner said. ''If you haven't been in that situation before, it's not easy, and I didn't handle it that well today.''
On Monday, Cilic will face another American: 105th-ranked wild-card entry Denis Kudla, who's from Virginia and is in the fourth round at a major for the first time.
With Isner's exit, Kudla is the only U.S. man remaining in the draw.
---
---