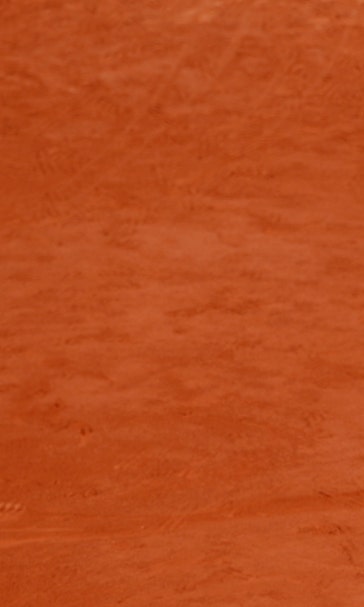 Is Jelena Ostapenko's French Open stunner one of the sport's biggest upsets ever?
June 11, 2017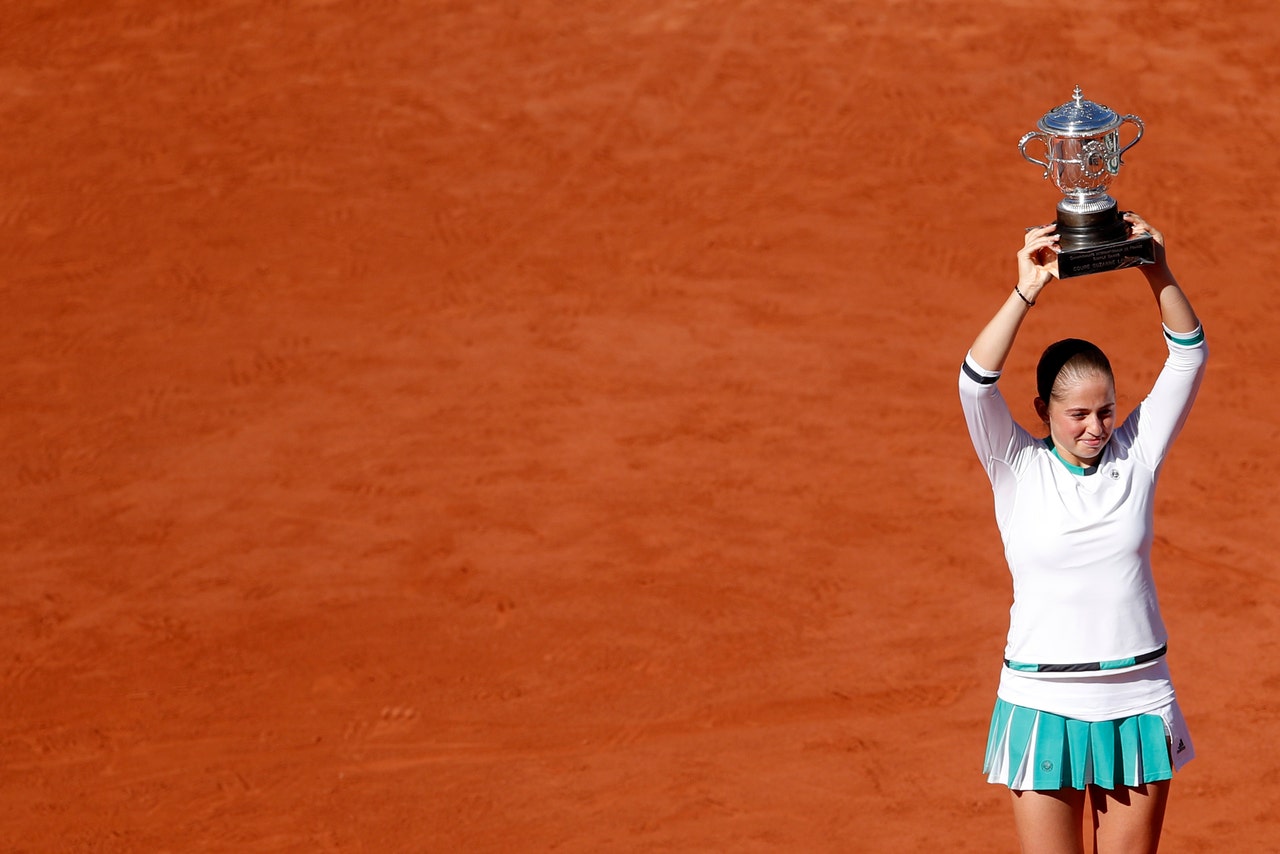 No. (Saved you a click.)

French Open favorite Simona Halep was defeated in Saturday's final at Roland Garros by Jelena Ostapenko, an unheralded, largely unknown player who began the tournament as a little-known 19-year-old without a single tour title to her name and finished it as one of the most unlikely champions sport had ever seen. But despite making history by being the first unseeded champion ever at the French Open and winning as a staggering 100/1 underdog (the lowest player listed on many boards), Ostapenko's upset is hardly the biggest Grand Slam surprise ever, strange as it may sound.

https://twitter.com/rolandgarros/status/873559653728133120

Before the tournament, Halep, the tournament favorite, was asked who she thought might win the French Open. "About 15 players," she said, referencing the women's field that became almost historically wide open given the absence of a pregnant Serena Williams, the virtual ban on Maria Sharapova and subpar play by both the world No. 1 (Angie Kerber) and defending champion (Garbine Muguruza). But 15 was underselling. You could have tripled that number and still not gotten to Ostapenko, who entered Roland Garros ranked No. 47 in the world and coming off a fine, if unspectacular, clay season in which she twice had to go through qualifiers to play in the bigger tournaments of the spring. In her seven Grand Slam appearances, she'd never made it past the third round. A quality tournament would have been making the fourth round. A great tournament would mean a quarterfinal appearance. An unthinkable tournament might have gotten her to the semis.

Ostapenko was best known as a player whose fire was as big as her firepower. She's been famous (winning the 2014 junior Wimbledon title) and infamous (last year she threw a racquet in frustration and it hit a ball boy - even with her French heroics, that clip is still her most-viewed YouTube video). The 20-year-old is only slightly less demonstrable toward her players' box than Andy Murray, a player who Ostapenko outhits with her missile forehand by 2 mph. She had the most winners of anybody in the tournament thanks to a racquet she wields like Thor's hammer. With those winners come unforced errors but Ostapenko is like an NBA player who shoots and shoots with the knowledge that, at some point, the shots will start to fall. Her game is aggressive, smothering and exhausting.

https://www.youtube.com/watch?v=vPhiBazkhMU

Still, no one thought she'd be holding the trophy on Saturday at the French Open, not after a draw that saw her face former Grand Slam champions (Sam Stosur), world No. 1s (Caroline Wozniacki) and the betting favorite who was playing with the No. 1 ranking on the line (Halep).

So if it's all such a surprise, why isn't it that much of a surprise?

The women's game is so wide open right now and the talent so even that if you accept that nearly half the field has a legitimate chance of making the semifinals, then the odds of one of those players getting hot in the final four and playing out of her mind is higher than you might think. Timea Bacsinszky, the No. 30 seed defeated by Ostapenko in the semis, had been a few games from playing Halep. Had Carolina Garcia (No. 28) not dropped a first-set tiebreak in the quarterfinal, perhaps she could have taken the title. And Halep herself probably shouldn't have even been in the final - she was down a set and 5-1 in the second set in her quarterfinal against No. 5 Elina Svitolina. The men's tournament is a lot like the NBA playoffs - the first few rounds exist solely to strip away the pretenders so that the four or five contenders can do battle. The women's tournament is more like the NCAA tournament - chaos in every round, with the dust often settling with Cinderellas in position to win titles but, more often than not, one of favorites coming through in the end.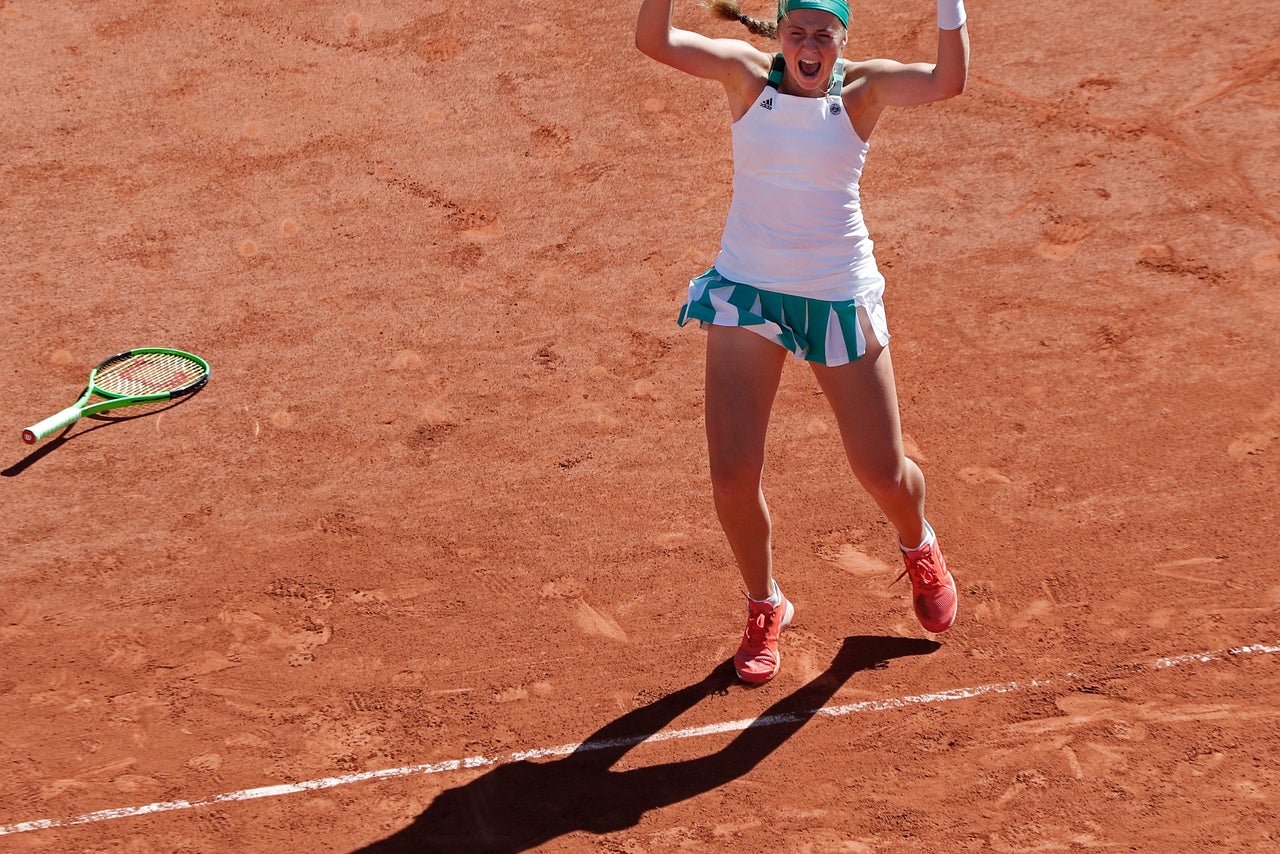 That's what almost happened on Saturday. If Ostapenko doesn't blast a winner to save break point at 0-3 in the second and Halep doesn't push a forehand wide at 3-1 in the third, maybe we're looking back at that "15" comment and saying Halep was playing it cool all along, knowing the tournament was hers, instead of hers for the taking.

All this is to take nothing away from the achievement of the big-hitting Latvian, who became the first woman to make her debut win at a Grand Slam in 39 years and the first unseeded player at this tournament since it was called the French Open -  especially impressive given that before 2001 there were only 16 seeds at majors instead of the 32 used now.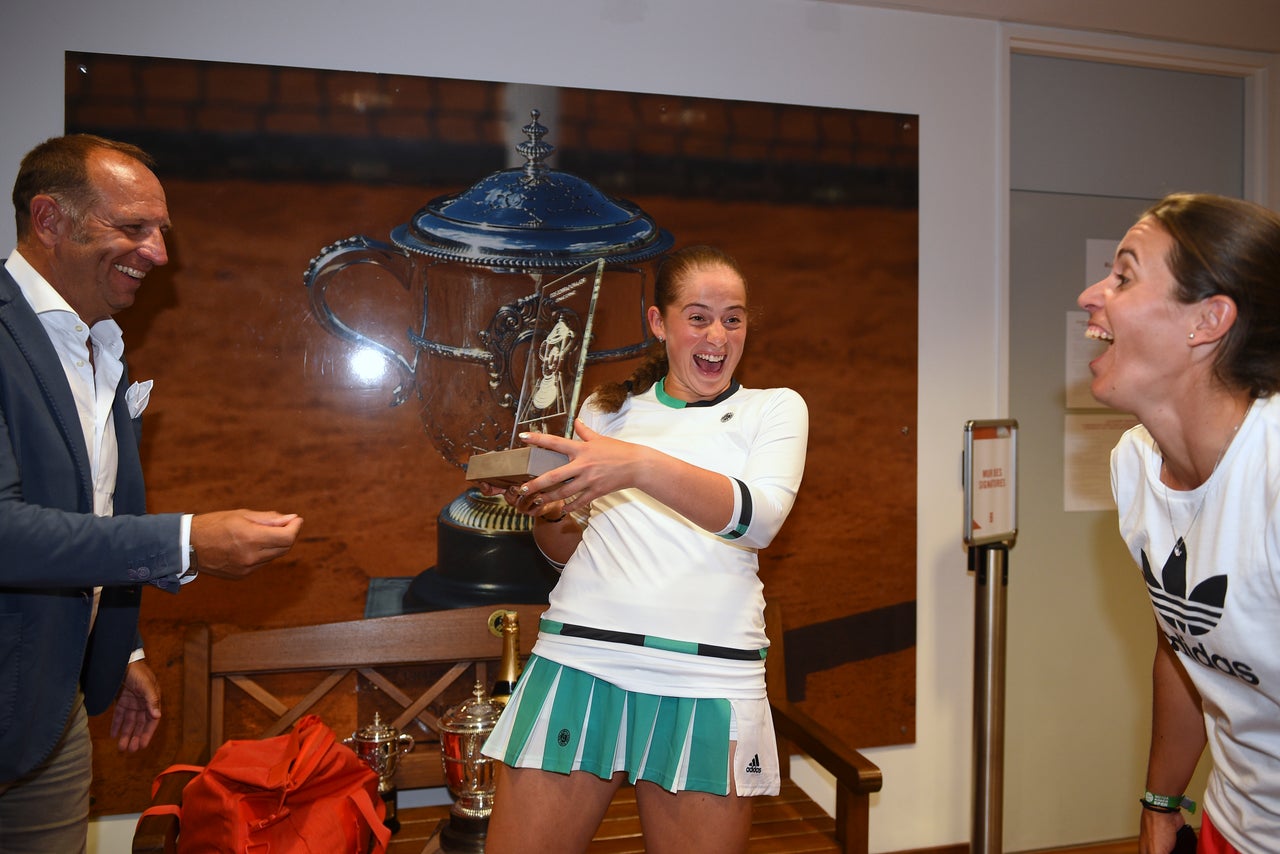 In the span of two weeks, Ostapenko went from a player who might one day get to the top of the game (the way Halep was regarded five years ago) to one who leaped over the entire sport to get there in a fortnight. With the win comes grandiose expectations, especially since Ostapenko's game seems better suited for faster courts, when her 80 mph forehands will skid off the grass courts, past even the most defensive player. If she can do this on clay, imagine what she'll do at Wimbledon?

Expect a letdown there; Ostapenko went to three sets in five of her seven matches, tied for the most of any champion in history. (Serena Williams did it while winning this tournament in 2015.) She's going to be tired from the tournament, the celebration, the media tour and all of that. Coupled with the expectations, let's slow the roll on crowning her queen of tennis.

Her time will come. For now, it's not about what she might do, it's about what she just did. Jelena Ostapenko has an entire career to make good on the hype she earned this week in Paris, when she became the most unexpectedly expected title in Grand Slam history.
---
---