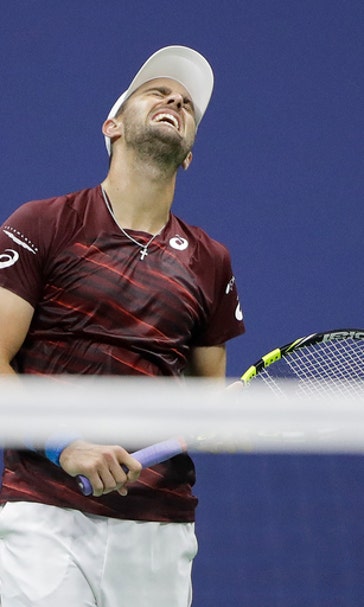 Fan favorite del Potro defeats American Johnson at US Open
BY foxsports • September 2, 2016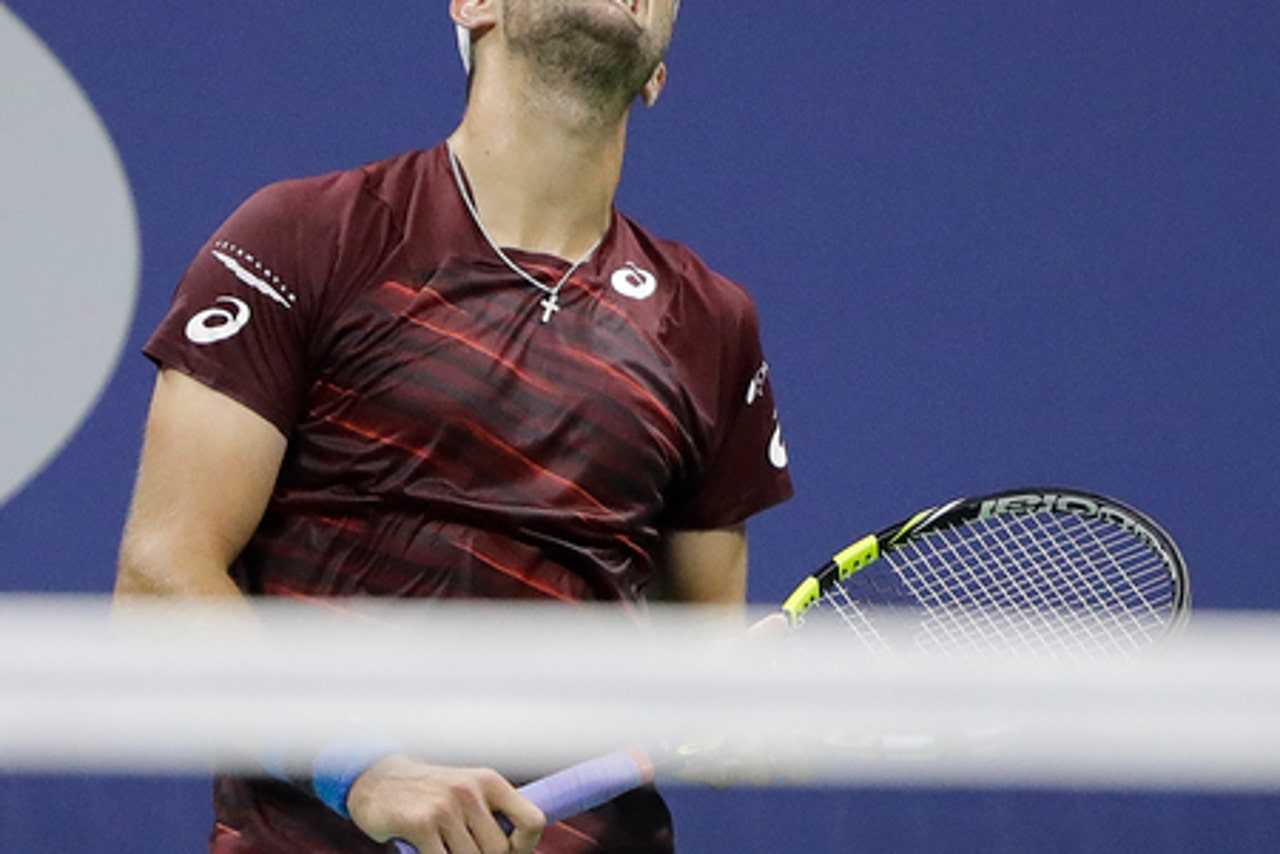 NEW YORK (AP) During player introductions before the night's final match on Arthur Ashe Stadium, the American received polite applause, the Argentine hearty cheers.
Fact is, the U.S. Open faithful clearly consider 2009 champ Juan Martin del Potro an honorary New Yorker. And Steve Johnson is still establishing his credentials as the top men's player from the host nation.
Johnson did win fans with a casual behind-the-back shot during his straight-set, second-round loss Thursday. It didn't win him the rally, though, and indeed came at a critical juncture. Del Potro wound up with triple break point, and he converted to get the second set back on serve. That was part of a run of seven straight games as he took control for what would be a 7-6 (5), 6-3, 6-2 victory.
''Had a bad 10 or 15 minutes where shots were kind of going sideways in the second when I was up a break,'' Johnson said. ''Kind of unfortunate timing for a bit of a dry spell on my side.''
The Argentine even did Johnson one better early in the third set with a between-the-legs shot - he eventually won that point, though not the game.
Based on the rankings, Johnson was the overwhelming favorite; he's seeded 19th, while del Potro is No. 142 in the world. Some numbers, however, that were far more relevant to Thursday's matchup:
- Johnson has never made it past the round of 16 at a major or been ranked in the top 20.
- Del Potro is a former top-five player and a two-time Olympic singles medalist who has defeated three of the U.S. Open's top four seeds since the start of Wimbledon.
The fans in New York still remember how del Potro rallied to stun five-time defending champ Roger Federer in the 2009 final. And they appreciate how he's come back from the three left wrist surgeries that had him contemplating retirement.
''It's amazing for me having this love from there,'' del Potro said.
He upset Stan Wawrinka at Wimbledon, then topped Novak Djokovic and Rafael Nadal at the Olympics before pushing Andy Murray to four grueling sets in the gold-medal match.
Johnson had noted last week that if del Potro received a wild card into the U.S. Open, it was possible the Argentine could eliminate an American in the first round. As it turned out, del Potro knocked Johnson out in the second.
''Just kind of a bummer I played him today,'' Johnson said. ''That's about it. He deserved the wild card. Finalist in the Olympics and had Andy on the ropes.''
Johnson is just 15 months younger than del Potro, but when the Argentine was winning the U.S. Open at age 20, the American was playing in college at Southern California. He's proving that path can lead to a fruitful pro career, reaching a career-best ranking this summer. He briefly overtook his buddy John Isner for the top ranking among American men, though Johnson insists he considers Isner the No. 1 no matter what the numbers say.
Thursday was his first career match on Ashe, the court where del Potro won his major title seven years ago. But because of nagging injuries to both wrists, the Argentine hadn't made it to the third round at Flushing Meadows since 2012.
On Thursday, del Potro's serve - not his signature forehand - was the difference. He had 15 aces and won 85 percent of the points on his first serve. Johnson grinded through five sets in the first round, and del Potro said he could tell in the latter stages Thursday his opponent was fatigued, so the Argentine played more aggressively.
Ashe's new roof was closed for Thursday night's first match, but after that ended, it was opened for del Potro-Johnson with no further rain - supposedly - in the forecast. Except in the middle of the first set, a few drops started falling during a changeover. Play was held up for about eight minutes as ballkids toweled off the court, the roof remaining open.
---
---