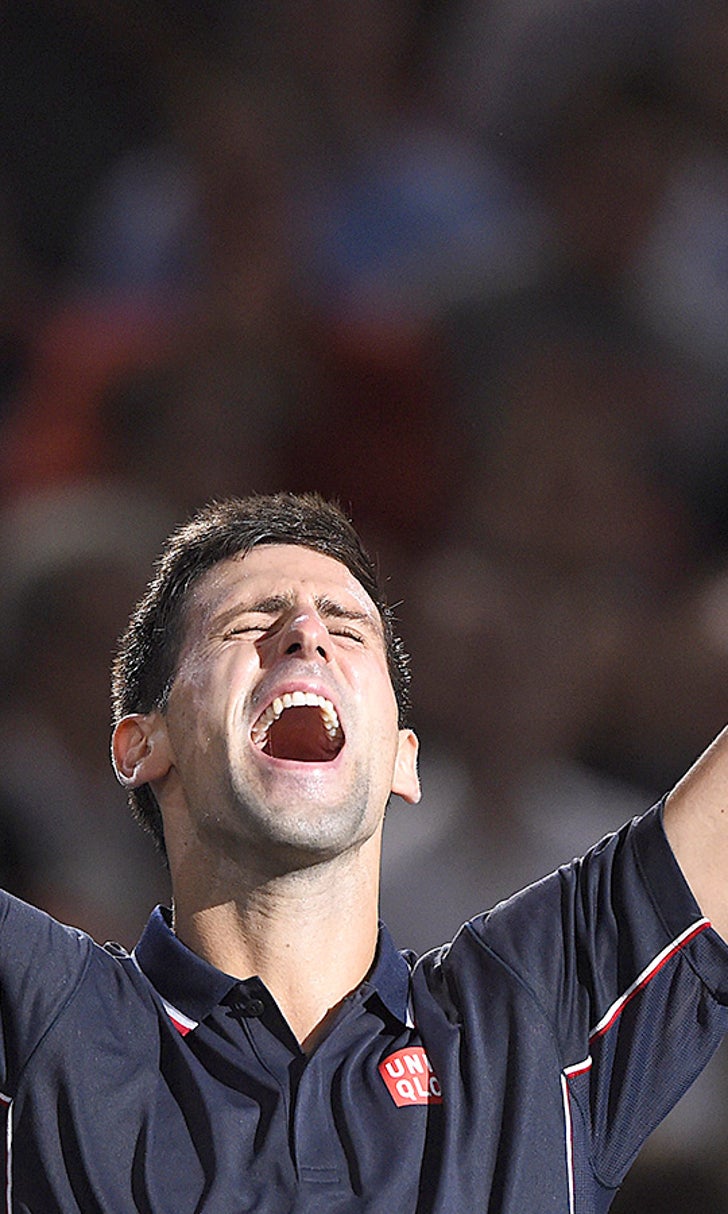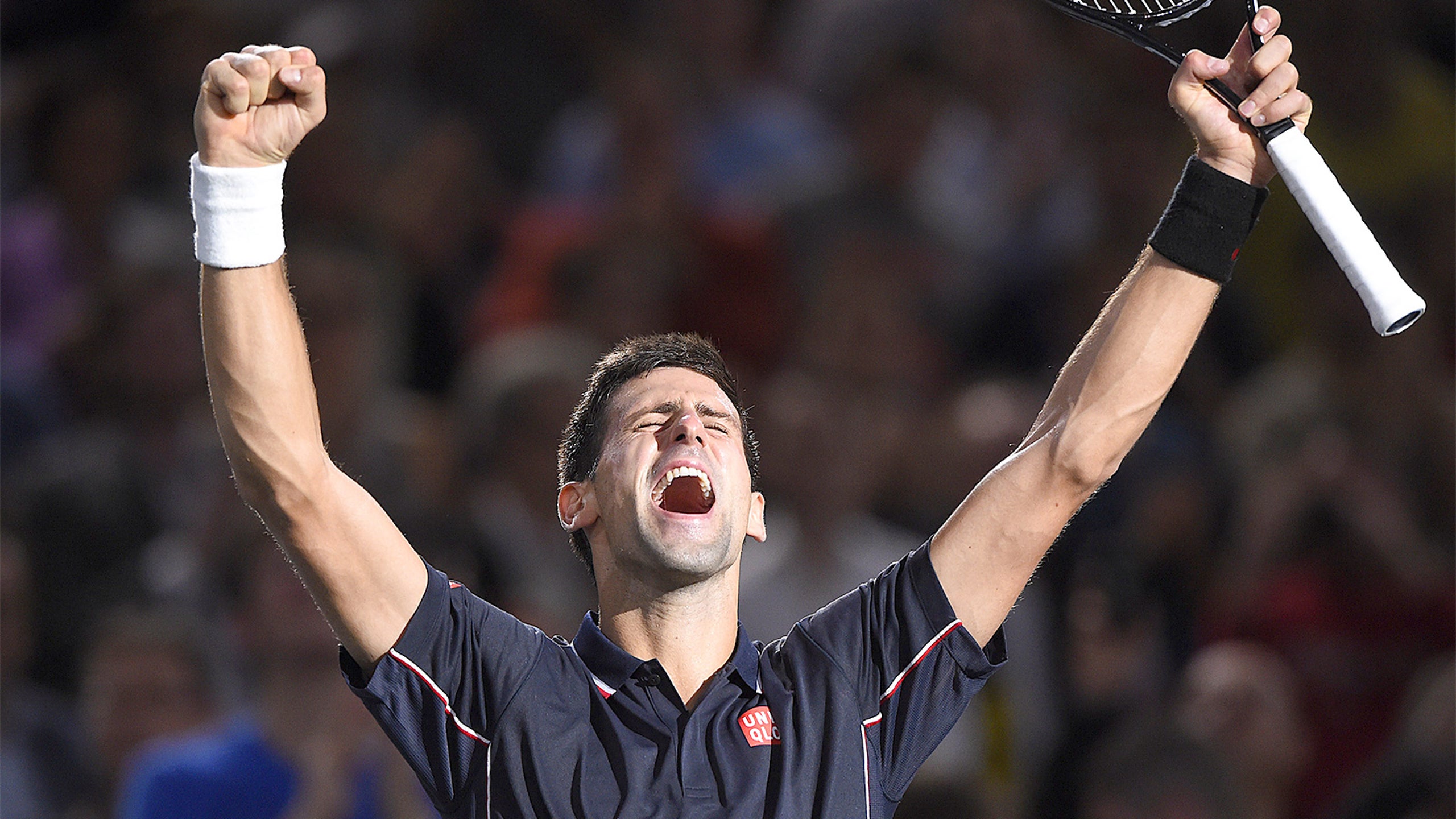 Djokovic retains Paris Masters title with victory over Milos Raonic
BY foxsports • November 2, 2014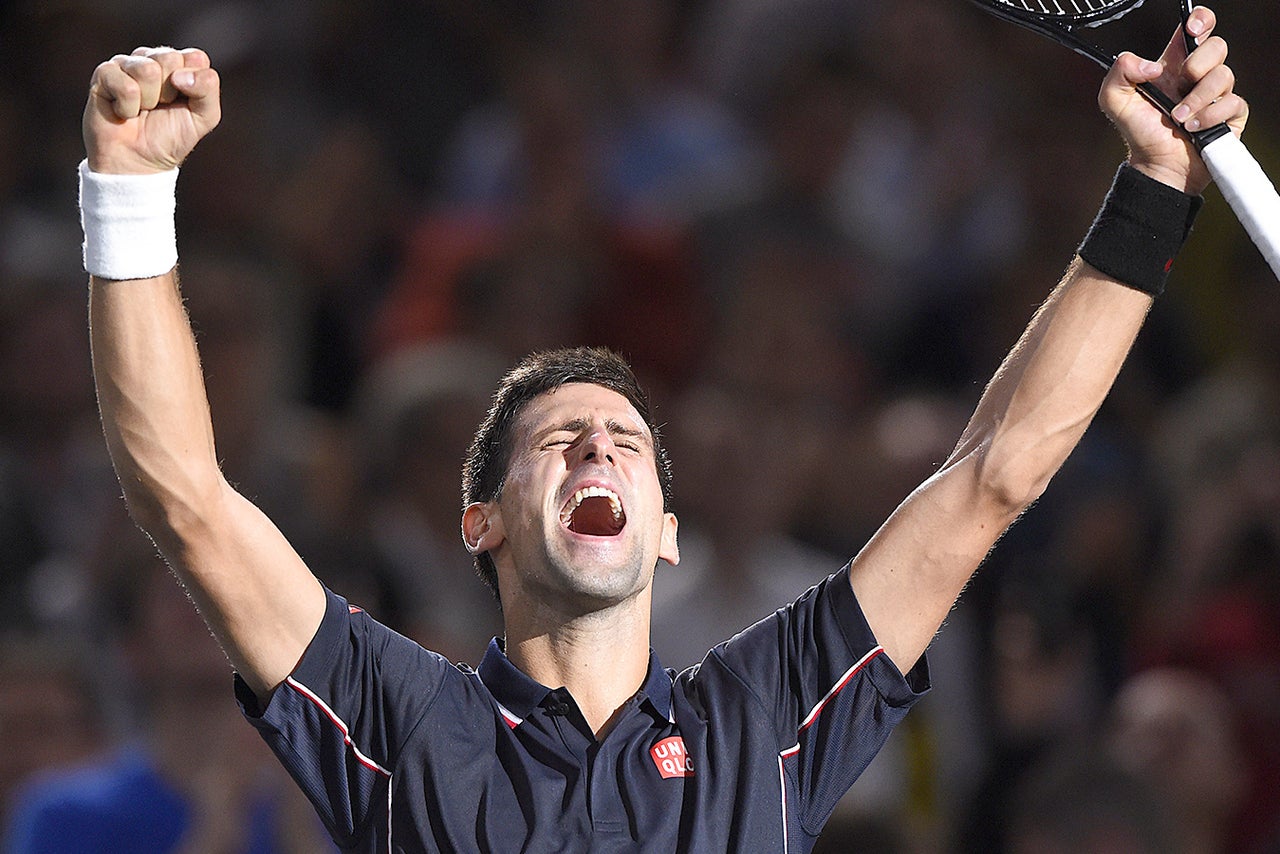 Novak Djokovic became the first man to successfully defend his title at the Paris Masters with a 6-2, 6-3 victory over Milos Raonic on Sunday, putting himself in a commanding position in his fight with Roger Federer for the year-end No.1 spot.
Djokovic, who did not drop a set during the whole week, claimed the 20th Masters title of his career and won the indoor tournament for the third time, matching the tally of his coach Boris Becker in the French capital.
"To be able to win it two years in a row with the final tournament of the year ahead of me, it's great," said Djokovic, who neutralized Raonic's big serve with his sharp returns. "I played the best match of the entire week today when it was most needed."
Unbeaten on an indoors court in two years, the Serb made a big step in his bid to finish the year at the top for a third time. Djokovic extended his lead over Federer to 1,310 points before the ATP Finals starting a week from now in London, where Djokovic is the two-time defending champion.
Federer had cut the deficit to 490 points but his quarterfinals loss in Paris has hampered his bid to overtake Djokovic in London, where a potential 1,500 points are up for grabs.
"I see it better now than one week ago, that's for sure," Djokovic said after dedicating his win to his newborn son Stefan. "Every match that I play and win gets me closer to holding No. 1 at the end of the year."
The 23-year-old Raonic, who has never beaten Djokovic in their four meetings, appeared apprehensive and could not convert his few openings. Djokovic's only scare came in the first set when Raonic won eight straight points but failed to convert three consecutive break opportunities.
"I thought he played some great tennis, neutralized my serve well," said Raonic, who hit just nine aces compared to the 21 in his quarterfinal win over Federer. "He didn't really give me too many looks. Even on the break chances I had, he played them well. He just made life difficult for me today."
Raonic started with an ace traveling at 138 mph but the Canadian was unable to use his serve with its usual efficiency and was broken immediately after netting an easy backhand volley before Djokovic built a 4-1 lead.
Facing three break points in the next game, Raonic suddenly came to life and saved them all with a series of eight consecutive points. But he missed the chance to come back when Djokovic fended off three break points and moved 5-2 up before closing the set with another break when Raonic missed and easy smash then shanked a backhand volley.
Djokovic had received treatment on his right calf at 5-2 but did not seem hampered in his movements afterward.
"It's just in that game I had one extreme slide," he said. "After that I felt pretty good. No concern."
Djokovic took his opponent's first service game at the start of the second set and stayed in control until the end although Raonic saved two match points before bowing out.
The seventh-seeded Raonic can console himself with a spot at the ATP Finals, where he will be playing for the first time following his breakthrough season in which he reached the Wimbledon semifinals.
---
---