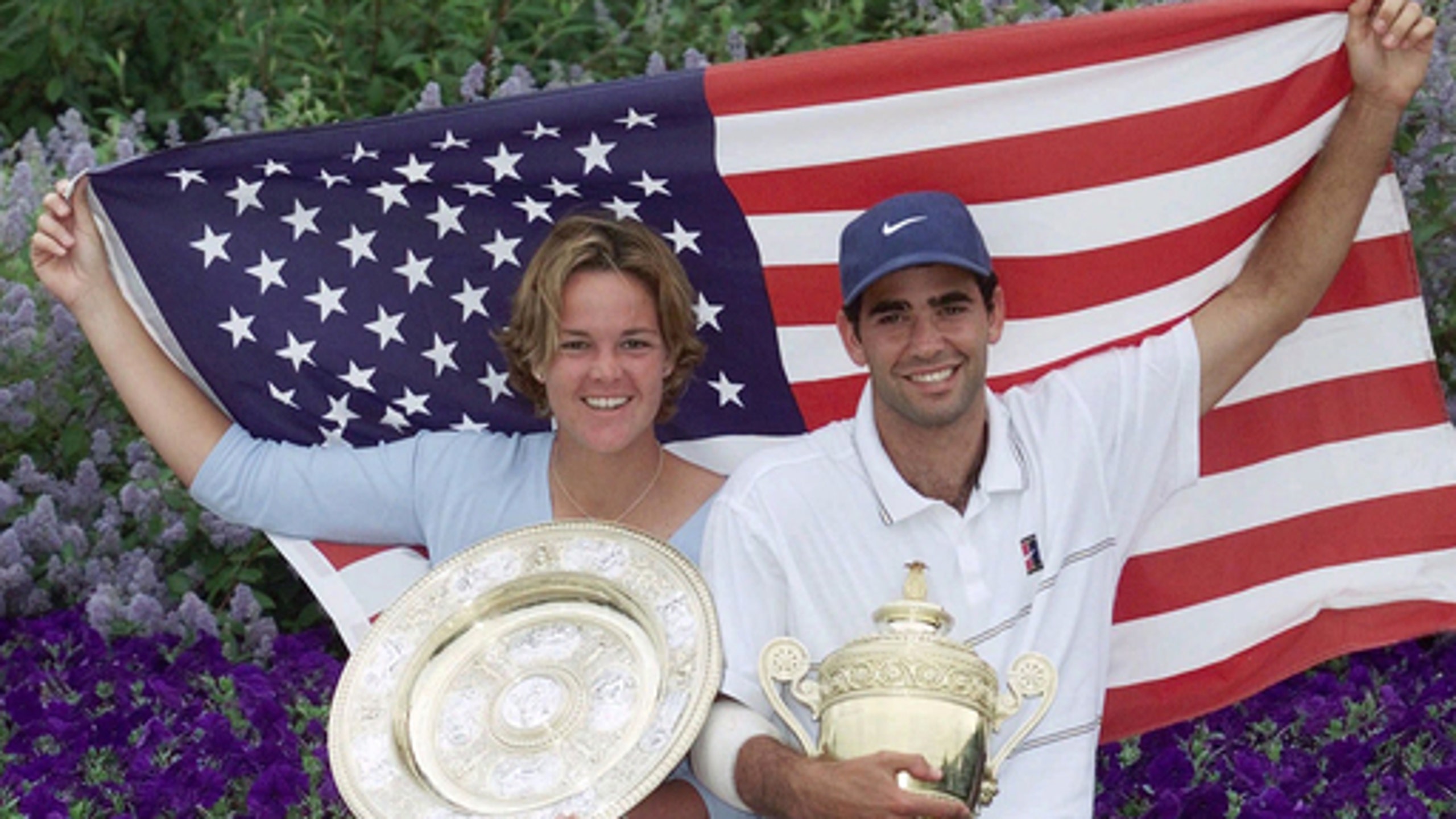 Davenport thinks Sharapova, Azarenka could make WTA Finals
BY AP • July 7, 2017
LONDON (AP) Maria Sharapova has only played three tournaments since returning from her doping ban, but Hall of Famer Lindsay Davenport still won't rule out the possibility of the Russian star qualifying for the WTA Finals.
And Wimbledon is only the second event for Victoria Azarenka since returning from having a baby - yet Davenport gives her a chance to be in Singapore for the season-ending championships from Oct. 22-29, too.
Only eight women qualify for the event, based on results during this year.
''I would never count out Sharapova or Azarenka from anything,'' said Davenport, announced this week as a ''legend ambassador'' for the WTA Finals. ''These players are competitors. They know how to win. Either one could go on a tear and win a bunch of tournaments in a row.''
Sharapova has won five Grand Slam titles; Azarenka two. Both have been ranked No. 1.
They've both recently been away from the tour, for very different reasons.
Azarenka hadn't played in a tournament since last year's French Open until coming back last month as a mother. Sharapova served a 15-month ban after testing positive for the newly banned drug meldonium at the Australian Open in January 2016; she returned in April and played in three tournaments, but missed Wimbledon because of an injured left thigh. She is scheduled to play next at a hard-court tournament in Stanford, California, that begins on July 31.
At the moment, Sharapova is ranked 180th and is 130th in the points that matter for Singapore. Azarenka is ranked 683rd, and 509th in the points race - although both of those will climb quite a bit after Wimbledon, where she played in the third round Friday.
''Either one of them could be holding the U.S. Open trophy (in September) and with that, a lot of confidence, a lot of swag going into the fall as well,'' Davenport said at the All England Club, where she won the 1999 title and later was twice the runner-up.
''I think they're both going to make big runs in the next 12 to 18 months,'' Davenport continued. ''It'll be interesting to see how Maria now handles almost the second part of this comeback. It seemed like it was a lot for her in the beginning. It's so good that that's out of the way - the media, facing the players, being at a tournament. It was a lot of matches for her to start off.''
---
Follow Howard Fendrich on Twitter at http://twitter.com/HowardFendrich
---
More AP tennis coverage: https://apnews.com/tag/apf-Tennis
---
---