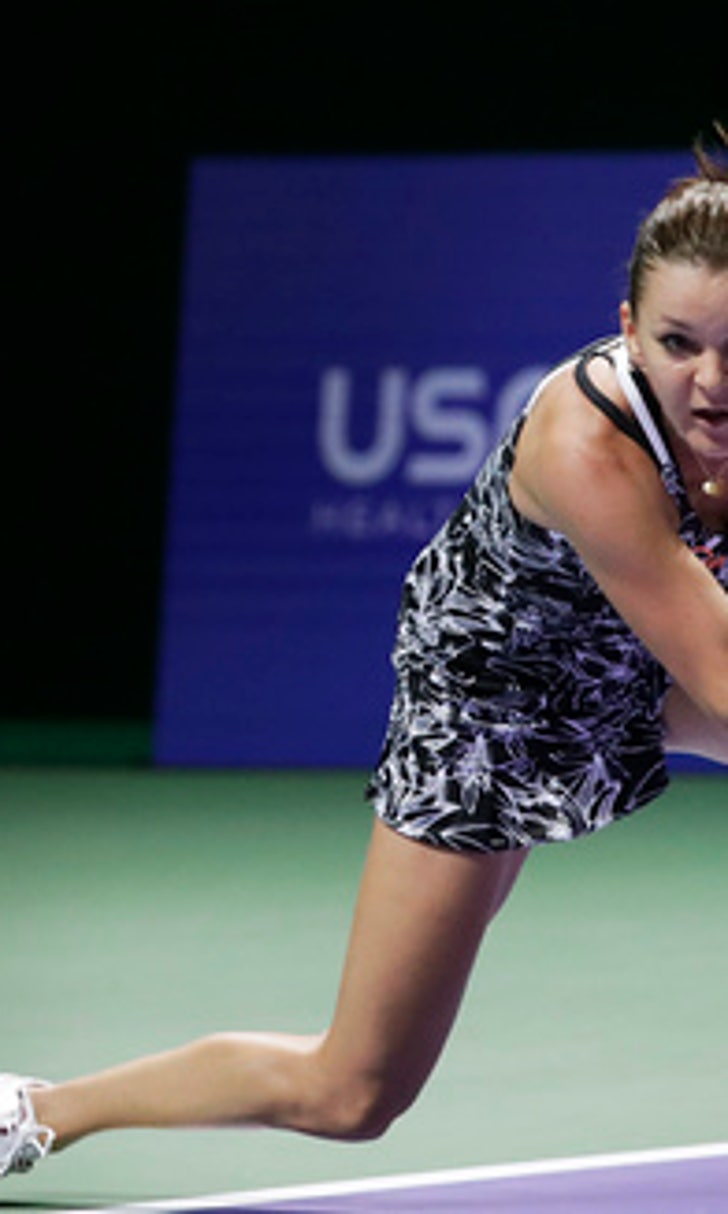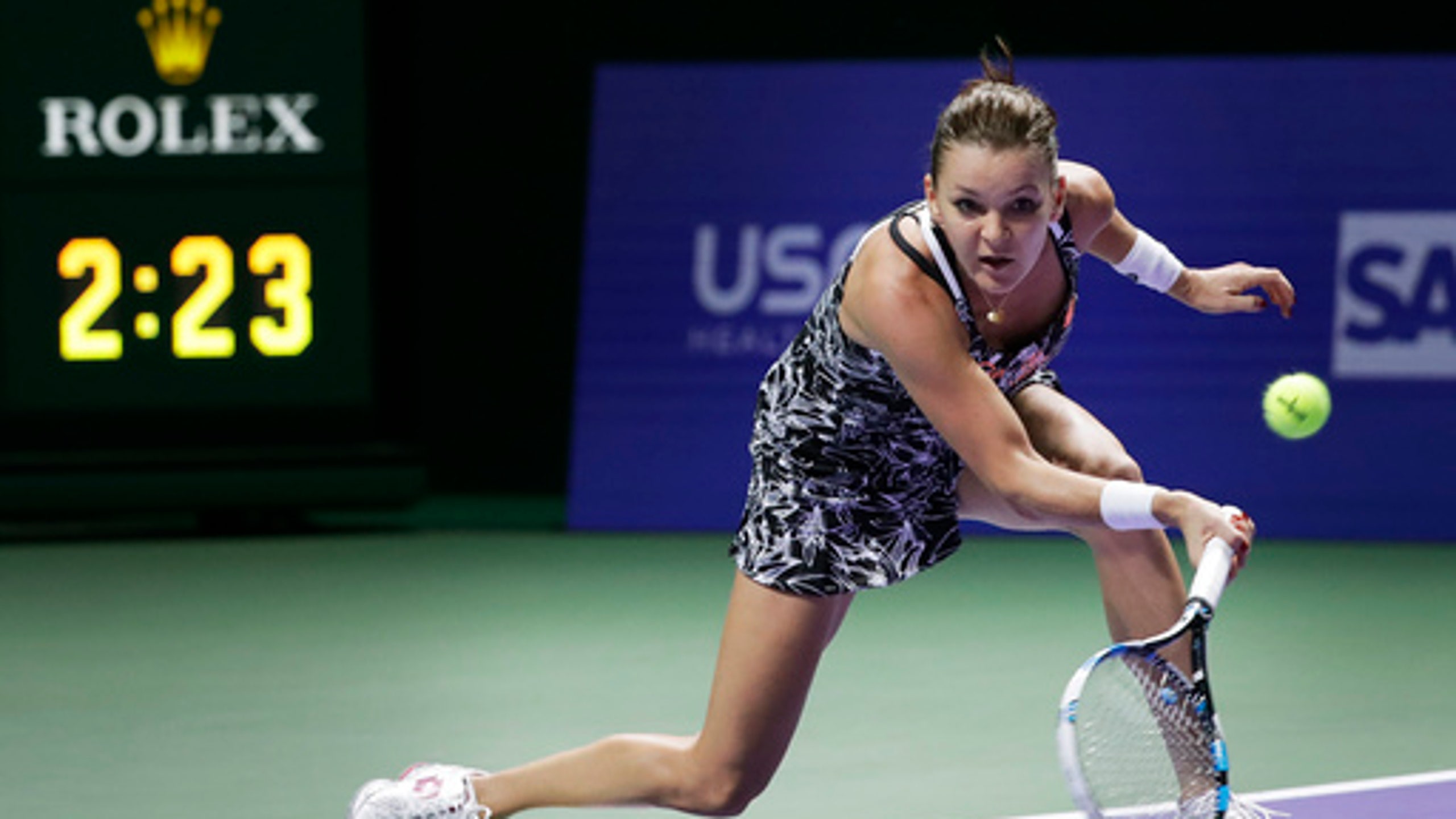 Cut above: Kuznetsova resorts to scissors to beat Radwanska
BY foxsports • October 24, 2016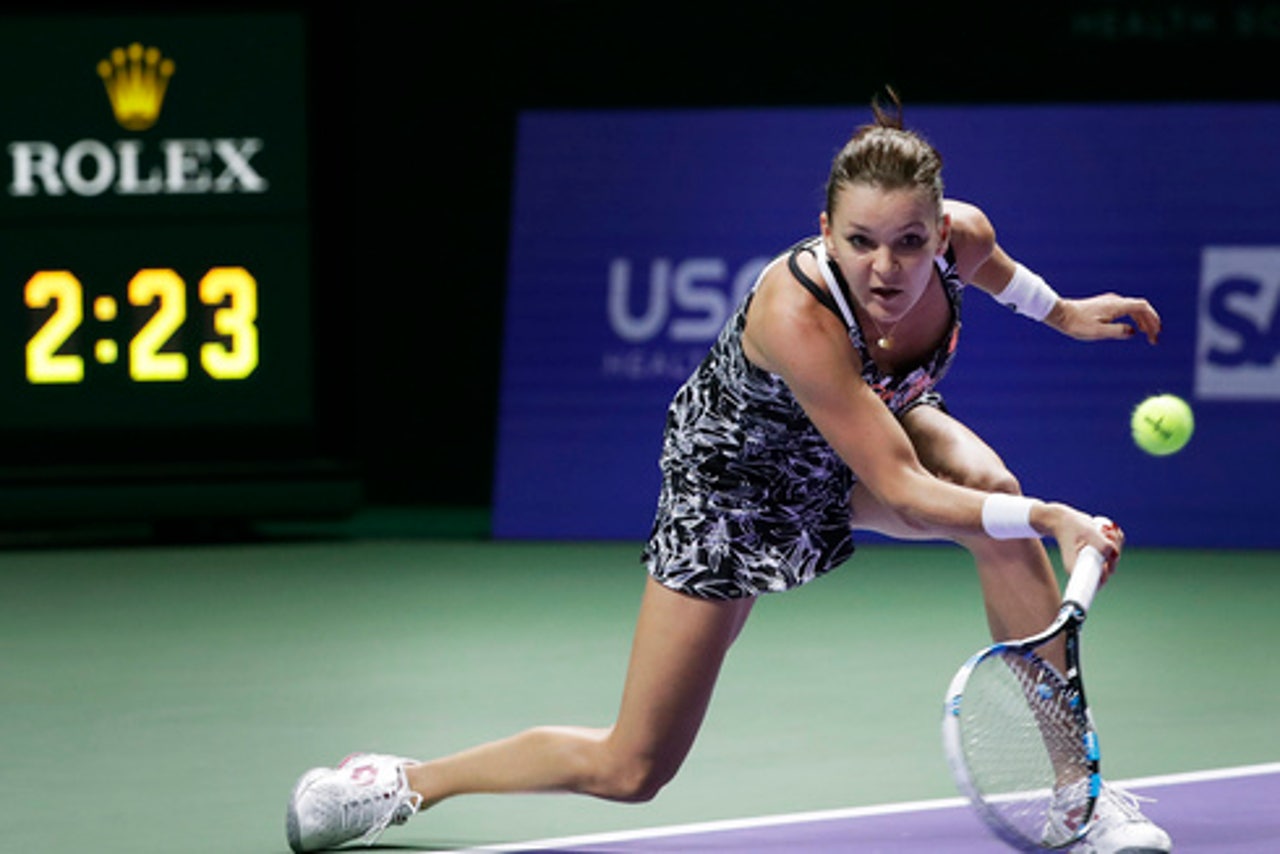 SINGAPORE (AP) Svetlana Kuznetsova snipped off part of her braid with scissors during a changeover before going on to beat defending champion Agnieszka Radwanska 7-5, 1-6, 7-5 Monday at the season-ending WTA Finals. The sheared hair remained on her chair for the rest of the match.
Trailing 2-1 and down a break in the third set, Kuznetsova, without the benefit of a mirror, took scissors to the back of her head and chopped away.
''It was bothering me a lot,'' said the Russian, who asked the umpire to have scissors brought to the court. ''When I was hitting forehands, every time I would hit a good shot it would hit my eye.''
She added: ''I thought, `Okay, what's more important now, my hair which I can let grow or the match?'''
Although it was an unusual sight for fans, Kuznetsova isn't the first player to cut their hair on court.
Andy Murray cut the front of his hair during a defeat to Rafael Nadal at the year-ending 2015 ATP Finals in London. Boris Becker trimmed his bangs during a four-set Wimbledon semifinal win over Ivan Lendl in 1988.
It worked for Kuznetsova, who immediately broke Radwanska's serve after the impromptu haircut. After dropping her serve again in the fifth game, in which she received a time violation, Kuznetsova appeared to cry into her towel on the changeover.
Kuznetsova saved a match point on Radwanska's serve near the end of the encounter. She eventually prevailed on a third match point to break her opponent's serve in the nearly three-hour match.
''At some point I was just ready to let it go, just lay on the court and let them take me out of here,'' Kuznetsova told the cheering crowd. ''I was just trying to stay in there.''
The drama continued in the second match when Karolina Pliskova, who was up by a set and a break, came back from 2-5 down in the third set to defeat Garbine Muguruza 6-2, 6-7 (4) 7-5.
Muguruza had one match point at 5-2, 40-30, but couldn't close down Pliskova, who won 20 of the final 24 points.
''I'm very happy that I made it,'' said Pliskova, making her WTA Finals debut this week in singles and doubles. ''This doesn't happen every day.''
Kuznetsova and Pliskova stand at 1-0 in White Group action, while Radwanska and Muguruza are 0-1.
The physically spent Kuznetsova was the last player to earn a berth in the eight-player, year-end championships when she defended her Moscow title on Saturday.
The Russian arrived in Singapore on Sunday afternoon after a grueling four weeks of chasing a spot in the WTA Finals for the first time since 2009.
Kuznetsova played three tournaments in China ahead of taking a wildcard into the Moscow tournament.
---
---