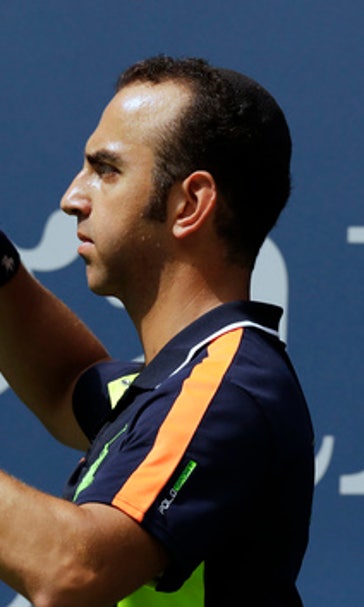 Ball men? At US Open, chasing down balls has no age limit
September 7, 2016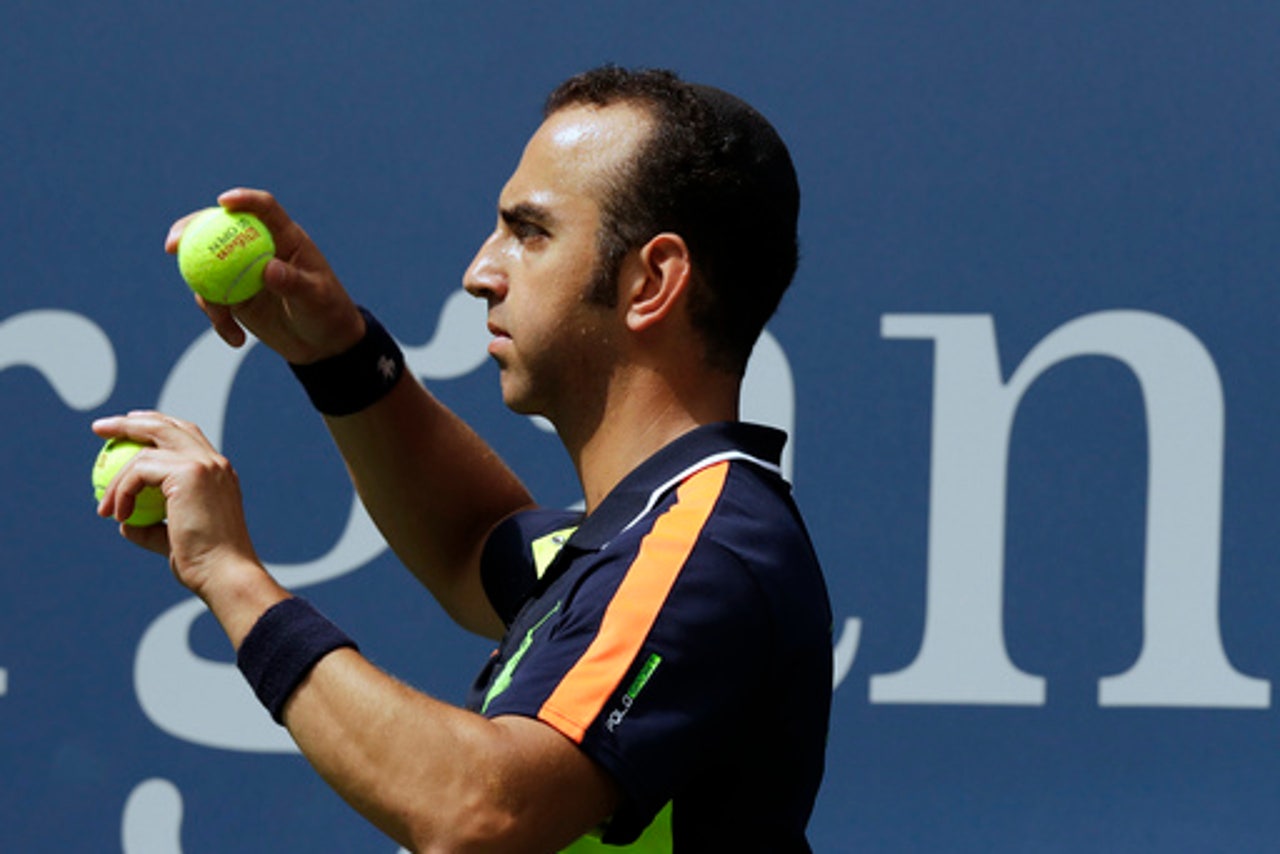 NEW YORK (AP) When 55-year-old banking executive Vijay Parimoo told his friends he would be a rookie ball boy at this year's U.S. Open, he expected, and got, a little teasing.
''They were like, `Isn't there an age limit? Shouldn't there be?''' he said.
But the U.S. Open has indeed never put an upper limit on the age of its ball chasers, which tournament officials say sets Flushing Meadows apart from the other Grand Slams. Of the 275 ball people this year - all of whom had to make it through grueling tryouts - about 75 are 18 or older and more than 20 of those are over 30. Several are in their 50s. One who gave it up a couple of years ago was 63.
Top players who make it their habit to thank the ''ball boys and ball girls'' in their victory speeches on tour have been seen giving double-takes when handed a ball or towel by grownups.
''I see many adults,'' says No. 1-ranked defending champion Novak Djokovic. ''I don't know if all of them are adults, but they're doing their job very well.''
While the very idea of ''ball men'' and ''ball women'' has been lampooned over the years - most notably on TV's ''Seinfeld'' when Kramer finds a way to bungle the ''great ball man experiment'' - it's a point of pride for the hardy few who have actually done one of the most coveted minimum-wage jobs in sports. And U.S. Open officials say there are plenty of wrinkles, so to speak, at this particular Grand Slam that make older ball people a sensible choice.
For one, the two-week U.S. Open normally straddles the Labor Day weekend, when the school year kicks in and labor laws prevent kids from working extended hours, especially at night.
''The older ballpersons are gold in the night matches,'' says Cathie Delaney, a U.S. Tennis Association pro who manages the day-to-day court assignments for ball people who can be as young as 14. ''Some of these matches go until 2 a.m. We can't have a 14-year-old on the subway at 2 a.m.''
And then there's the U.S. Open's distinction of being the only major in which the ball person's move the balls around the court by throwing them rather than rolling them, which on changeovers can mean 80-foot, baseball-like guns from one end of the court to the other. Over the three weeks of work - through the qualifying rounds, the main draws, junior, college and wheelchair events - all that throwing can take a toll on young arms.
Former college baseball player Yitz Liberman answered the call several years ago, not out of a particular devotion to tennis but because he knew he had a rocket arm. Now, the 34-year-old adjunct professor of Judaic studies at Yeshiva University has worked his way up to the position of crew chief in some of the top matches in Arthur Ashe Stadium.
''There's a lot going on around you. It's my job to keep everyone focused and everyone in line,'' says Liberman, who high-fived his mostly teenage crew when they were assigned Venus Williams' match in front of more than 23,000 fans.
Dressed in identical blue uniforms, the six-person crew marches on and off the court like soldiers. In a choreographed flourish, they fan out onto the court to their assigned spots, the runners at the net who scamper for loose balls, and the throwers at the end who bounce the balls to the players and handle their sweaty towels.
Tina Taps, who has been in charge of the ball persons since 1989, says she doesn't care about age, only a love of the tennis and the ability to make it through tryouts, which involve sprints, agility drills and throwing competitions. Each summer, about 400 people try out for just 80 rookie spots.
''It's a hard job,'' she said. ''More mature ball persons can deal with the heat and the various things that occur on the court and can teach the younger ones to persevere.''
One of those vets is Laray Fowler, a 32-year-old sales associate from Great Neck who has worked every U.S. Open since she was 14. She specializes in knowing and anticipating the on-court likes, dislikes and nuances of some of the game's biggest stars, including Serena Williams.
''It's kind of like I know what she wants without her even having to ask,'' says Fowler, who, for reasons that have never been explained to her, ends up getting assigned to just about every Serena match.
So will there ever come a day Fowler will give up being a ball person? No way, she says. ''I'm going to do this until I can't walk anymore.''
For Parimoo, the 55-year-old rookie from Warren, New Jersey, taking his place on court is the fulfillment of a lifelong dream. It began in his native India when he watched Jimmy Connors, Chris Evert and Bjorn Borg at the Open on television and noticed the youngsters chasing the balls across the court. ''What do these kids have to do to be in this tournament?'' he wondered. ''They must be super smart or special.''
When his 15-year-old son, Shray, tried out this summer, he took his dad with him. Amazingly, they both made it.
In one of his first assignments, Parimoo handled the towel in a doubles match for one of his idols, Martina Hingis. But his biggest honor came this week when he was assigned to work as part of the same crew with his son.
It reminded him once again of the biggest advantage he has over younger ball people: perspective.
''This is a privilege,'' he says. ''I enjoy every minute I am here. I may not be able to do it tomorrow.''
---
---