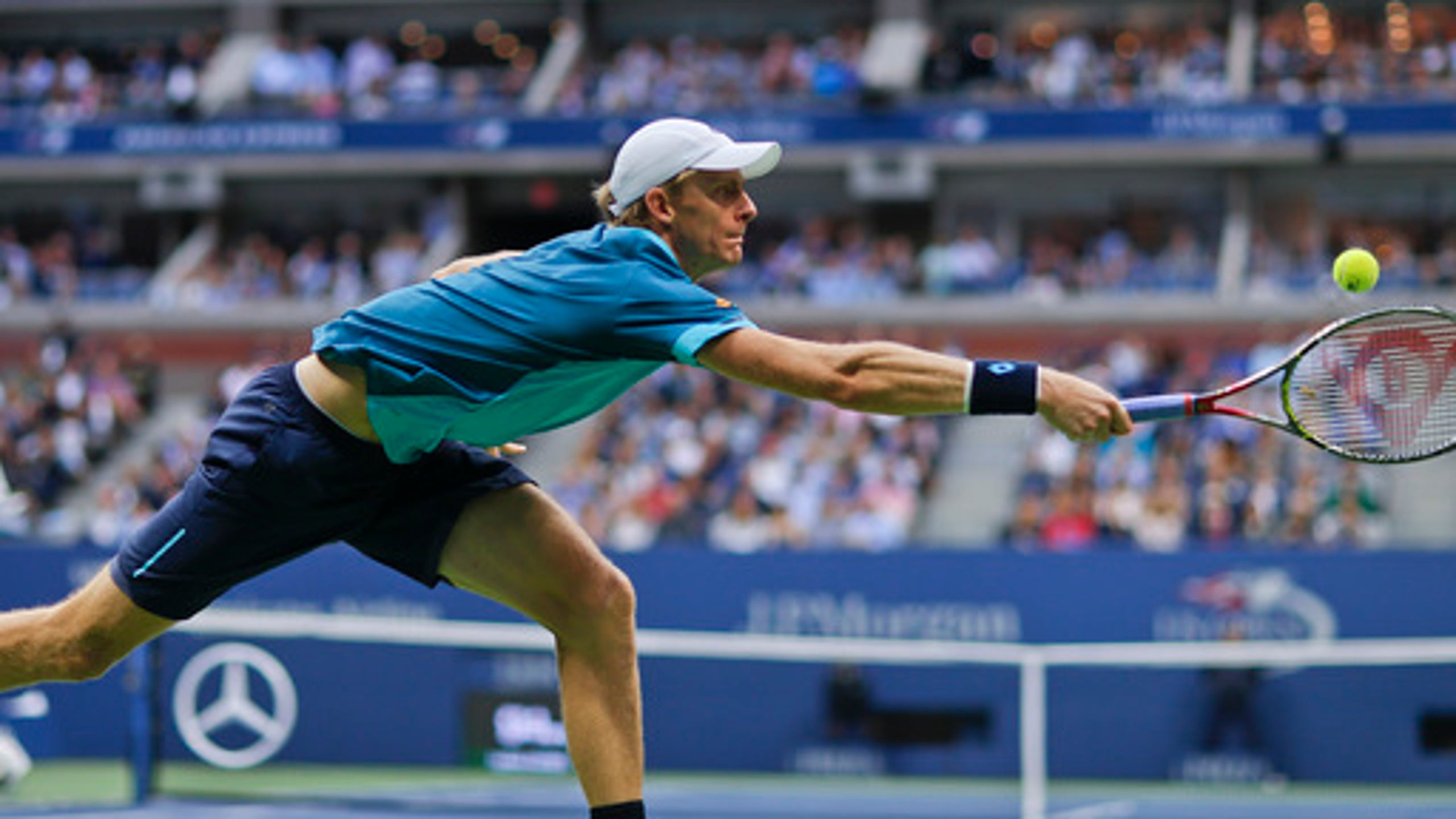 Anderson falls short at US Open in first Grand Slam final
BY AP • September 11, 2017
NEW YORK (AP) Kevin Anderson walked outside to greet his South African supporters, some having already climbed to the top of their sport.
There were golfers Charl Schwartzel and Louis Oosthuizen, who have won major championships. And Johan Kriek, the last South African to win a Grand Slam tennis title who traveled two days in hopes of seeing another.
Anderson will have to hope for a second chance to join their club.
His first appearance in a Grand Slam final ended Sunday with a 6-3, 6-3, 6-4 loss to Rafael Nadal, who handled the big serve and forehands that were the catalysts of the No. 28 seed's surprising run.
''I definitely felt I was playing good enough tennis to give myself a chance tonight,'' Anderson said. ''It didn't work out that way, up against a very tough opponent.''
Anderson managed just 10 aces - about half what he averaged in his previous six matches - and was in trouble in many service games starting early in the match. Once Nadal locked in on the 6-foot-8 Anderson's serve, it was clear Anderson would have to get into Nadal's, but he never even got a break point.
''It was definitely difficult,'' Anderson said, ''and I think he had a pretty good read on my serve, and he was getting my serve games and he was holding quite comfortably.''
But his success this summer, including another finals appearance in Washington, has the 31-year-old Anderson's career headed back in the right direction.
His ranking had tumbled to No. 80 in January, its lowest in 6 + years, during a difficult start to his year that included a hip injury that forced him to miss the Australian Open. Anderson was hurt again in June, forced to retire from his fourth-round match at the French Open against Marin Cilic with another leg injury that slowed his Wimbledon preparation.
But after coming into New York at No. 32 - he would have been the lowest-ranked U.S. Open champion - Anderson will be back to the top 15 after his performance in Flushing Meadows. He's eyeing a return to the top 10, where he was in October 2015.
''It's great to sit back at the end of the week and see the jump that I have made and the spots I have been able to climb, something I can be very proud of,'' he said.
Kriek, like Anderson, now lives in Florida, and worked hard to get from Palm Beach to New York in hopes of seeing another South African title, driving out of the state Saturday morning - along with thousands of people evacuating ahead of Hurricane Irma - and eventually all the way to Nashville to hop a flight. Kriek blew a two-set lead and to lost to Bjorn Borg in the 1980 U.S. semifinals, then captured the Australian Open the next year, so he believes Anderson can also bounce back - especially the way 30-somethings are dominating men's tennis.
''I think this is a learning experience for Kevin,'' Kriek said. ''I think he's been out there for a long time, but tennis has changed dramatically. ... You can play well into your 30s.''
Anderson and Nadal played as 12-year-olds, but their careers went in different directions. Anderson went to college, winning an NCAA doubles title at Illinois, so it's taken him a while to catch up.
But he's seen the way that South Africans love their sports champions and he won't give up hopes of being one.
''So I'd love to build on these two weeks,'' Anderson said. ''Obviously it was very difficult, but I was able to find my way all the way in the finals. I'd love to, I mean, work very hard to hopefully give myself another opportunity.''
---
More AP tennis coverage: https://apnews.com/tag/apf-Tennis
---
---