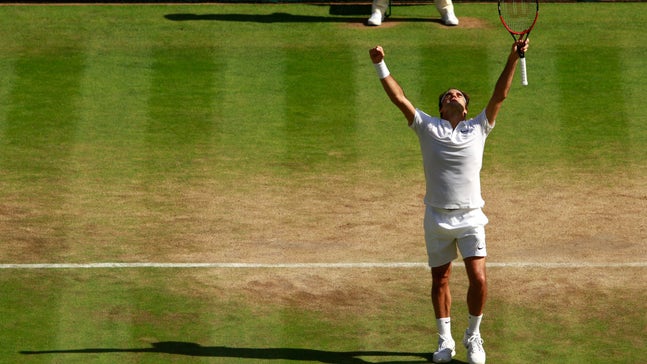 5 things to know about Roger Federer's classic five-set comeback at Wimbledon
Published
Nov. 15, 2016 2:03 p.m. ET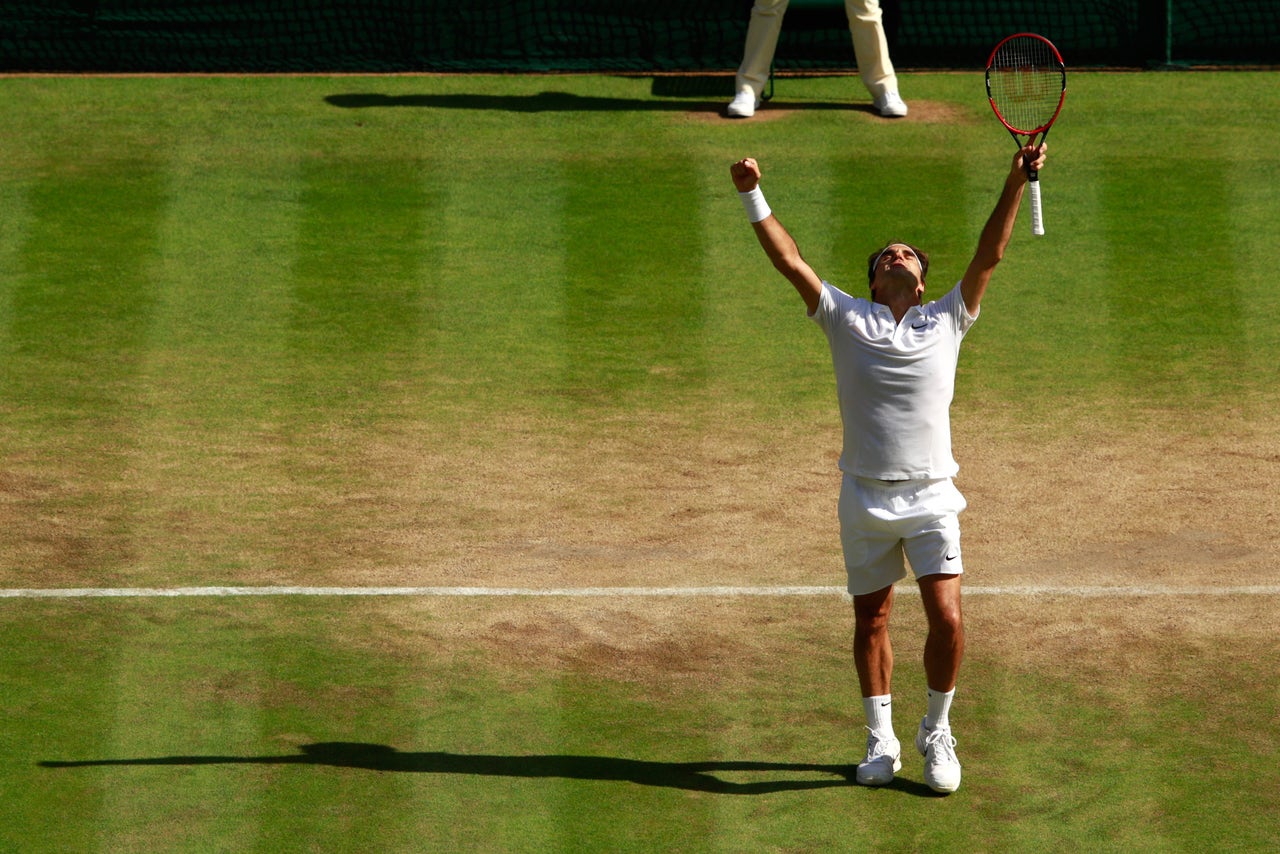 1. The 34-year-old has some life in him yet. Roger Federer, surprising everyone but stunning no one, rose from the dead Wednesday on Centre Court, saving three match points in coming back from two sets down and miles away against his one-time slayer Marin Cilic to win a 6-7 (4), 4-6, 6-3, 7-6 (9), 6-3 Wimbledon quarterfinal classic. It'll go down as one of the great matches of Federer's career, filled with moments and shots that'll be interspersed on his lengthy highlight reel. A montage which, thanks to Wednesday's win, still could feature another trophy raising at a Grand Slam. Cilic had once before stopped Federer's pursuit of No. 18. He would be denied a second.
The match was beautiful for its drama, but hardly a masterpiece. There were unforced errors on huge points; second-serve returning that looked like it belonged a few courts over in the boys tournament and a tightness that seemed to transfer opposite momentum, especially during that magical, if poorly played, fourth-set tiebreak. It was everything you'd want a tennis match to be and certainly didn't hurt that the greatest player in history was the main attraction.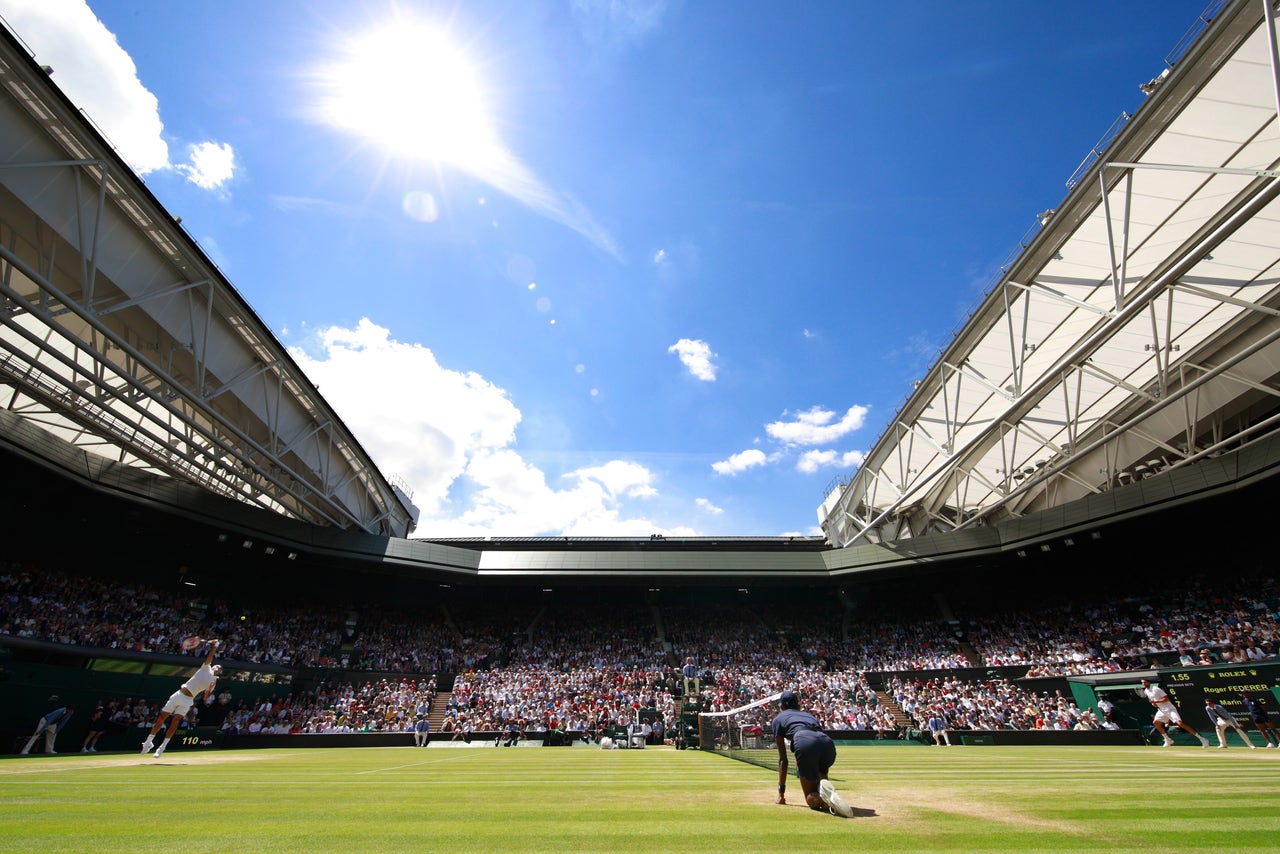 2. It won't be the three match points that keep Marin Cilic awake for the next few nights. That fourth-set tiebreak hurts but it won't leave a lasting sting. Letting the fifth set get away isn't what's going to pop into his head decades from now when he thinks of the Wimbledon that got away. Oh, the 2014 U.S. Open champion had those chances and a half-dozen others, but one thing will haunt him: He was two sets up on Federer. He didn't slide to a two-set lead, he bulldozed his way to it. This was the Open all over again, when Cilic rolled through Federer in straights. Or so it seemed. The score was knotted at 3-3 in the third and, with Federer serving, Cilic won the first three points of the game to go up 0-40.
Federer, facing three break points that might as well have been match points, used his serve (which both players had used to dig out of service-game deficits throughout the match -- there were 50 aces) to save a few, but got gifts -- absolute gifts -- from Cilic at 0-40 and 40-40. In a match with so many twists and turns, it's hard to pinpoint one exact moment where things changed, but Federer holding that game was the first time since the start of the first tiebreak that anyone began to believe he had a chance to win.
Then again, those three match points will probably sting too. At least none were on Cilic's prodigious serve, that sustained him for four sets but failed him in the fifth.
3. It ain't over 'til it's over is a maxim always associated with baseball but it never has more resonance than in tennis. Cilic was in total control the first two sets, running out to a huge lead in the first-set tiebreak and then dominating the second set. People were writing off Federer on Twitter -- not just in the match, but for his career. The latter was a bit of social media hyperventilation but the former was not. The start almost exactly mirrored the 2014 U.S. Open semifinal in which Cilic "thumped" Federer, to use Roger's own words. There was no reason to think he could come back, at least not until he got that first break.
4. Records don't lie, but they're meant to be broken. Cilic had never lost a Grand Slam match after winning the first two sets (51-0). Federer had a pedestrian record (23-19) in five-set matches. Then again, Federer has come back from two sets in nine matches (doing it a 10th tied him for the all-time lead with Aaron Krickstein and Boris Becker, who happens to be coaching Federer's top rival, Novak Djokovic. Federer is the oldest semifinalist at Wimbledon in 42 years. He now has 11 semifinals at the All England Club, tying him with Jimmy Connors for the most in the Open era. And, oh yeah, he only happened to win his 307th Grand Slam match, breaking a tie he held with Martina Navratilova.
5.  Sorry, John McEnroe. Liking fifth-set tiebreaks (which are only played at the U.S. Open and a cause McEnroe is the torchbearer for) is akin to tennis blasphemy. Entering the final frame of Federer-Cilic the tension was palpable knowing the match would hinge on one man breaking another and not surviving until a tiebreak and praying for a few points to go a specific way. It added to the thrill.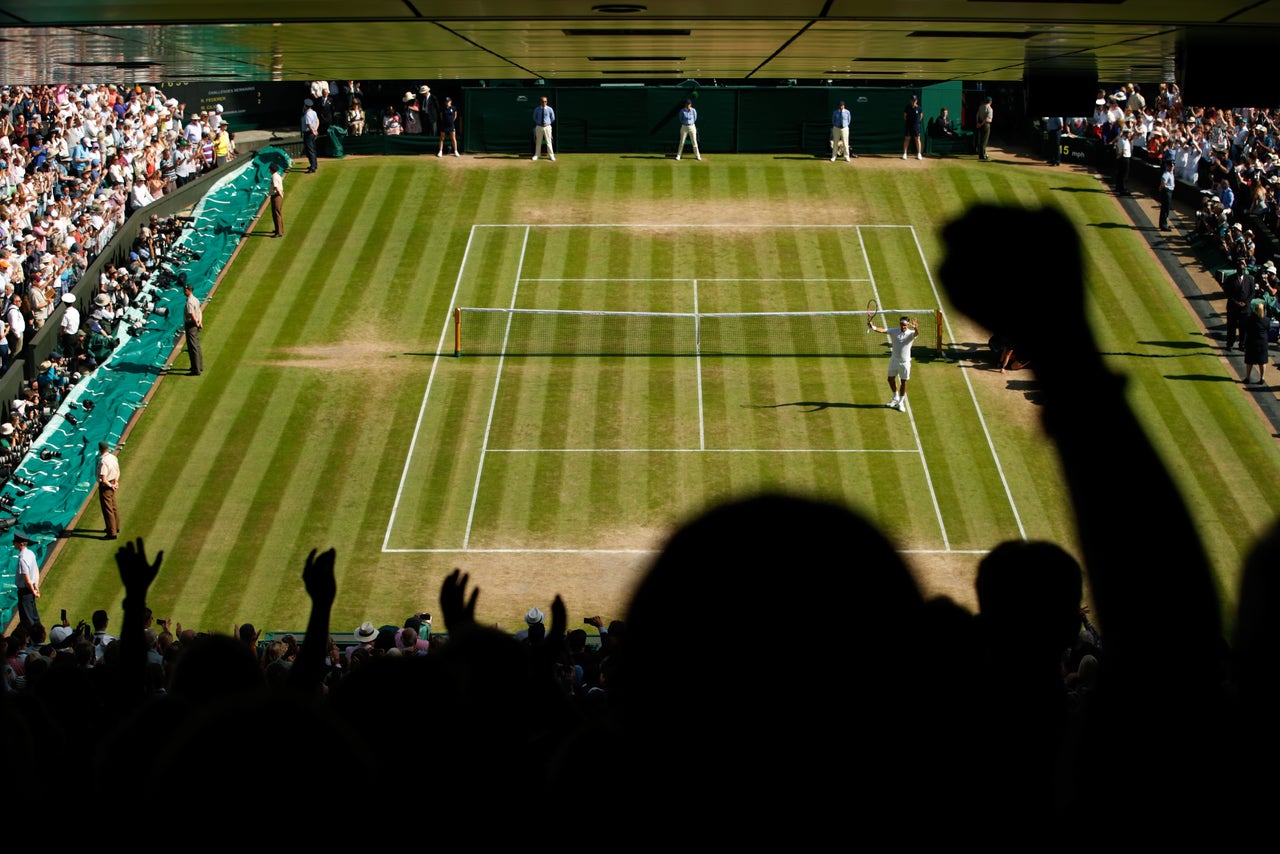 In terms of great matches, where does this one land on Federer's list? So many of the classics he's been involved in have featured him losing (2008 Wimbledon final to Nadal, 2011 U.S. Open semifinal to Djokovic), while his great wins have often been routine, even the 16-14 fifth-set victory against Andy Roddick in the 2009 Wimbledon final. (You knew from 6-6 onward that Roddick wasn't breaking serve.)
As far as thrill goes, this is Federer's most exciting win since ousting Djokovic in four sets at the 2011 French Open. That was the year Djokovic entered the tournament without a loss, but had his streak halted in a classic fourth-set tiebreak (Federer enjoys those, apparently -- he also had one against Nadal in that 2008 final) that ended with Federer wagging his finger, like he did after Wednesday's breaker, as dusk descended on Paris.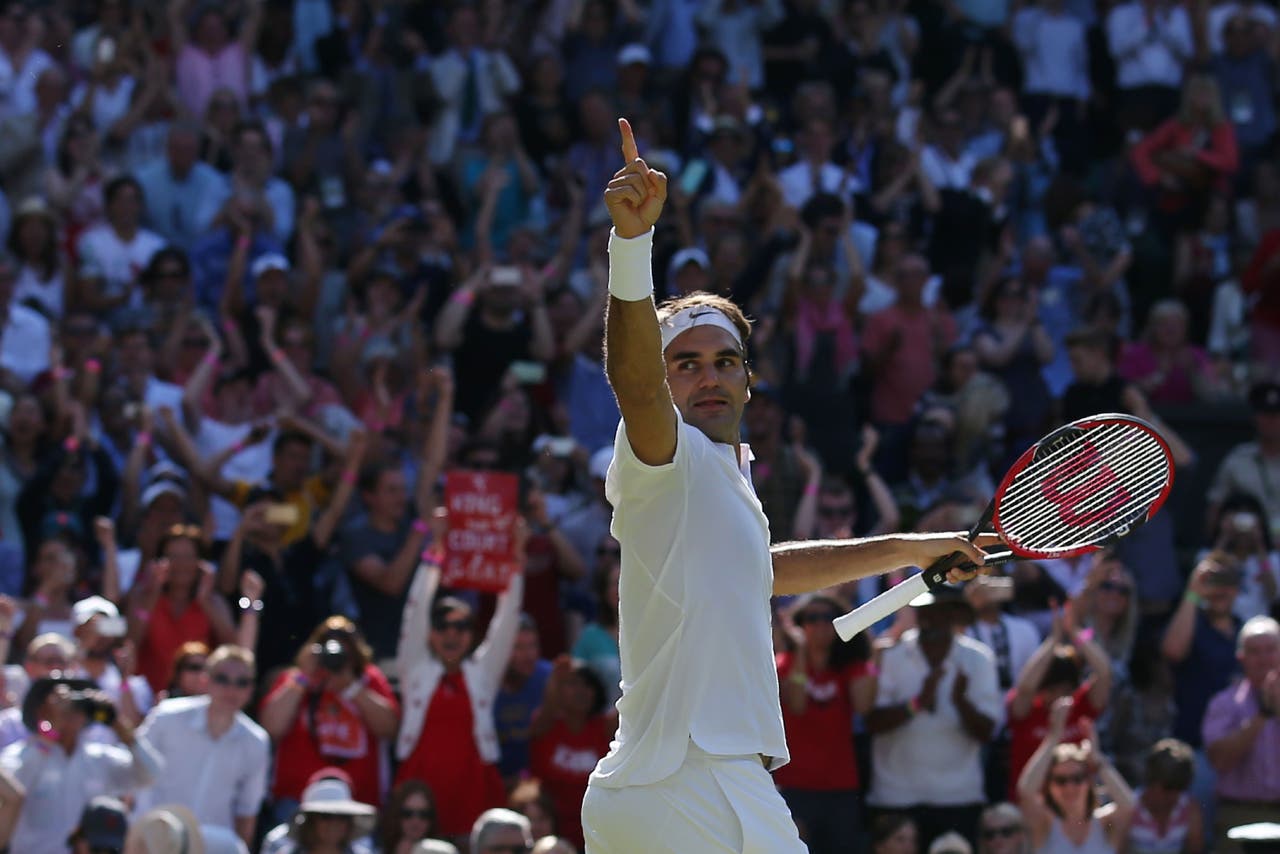 Where does it fall on his all-time list? Get back to me Sunday. If it's another futile win -- like that one against Djokovic, which ended in a finals beatdown by Rafael Nadal -- then it's just another pleasant memory in a career full of them. But if Federer can get past Milos Raonic and then somehow will his 34-year-old body to a championship on Sunday, then his Houdini-like escape from Marin Cilic turns from footnote to fairy tale.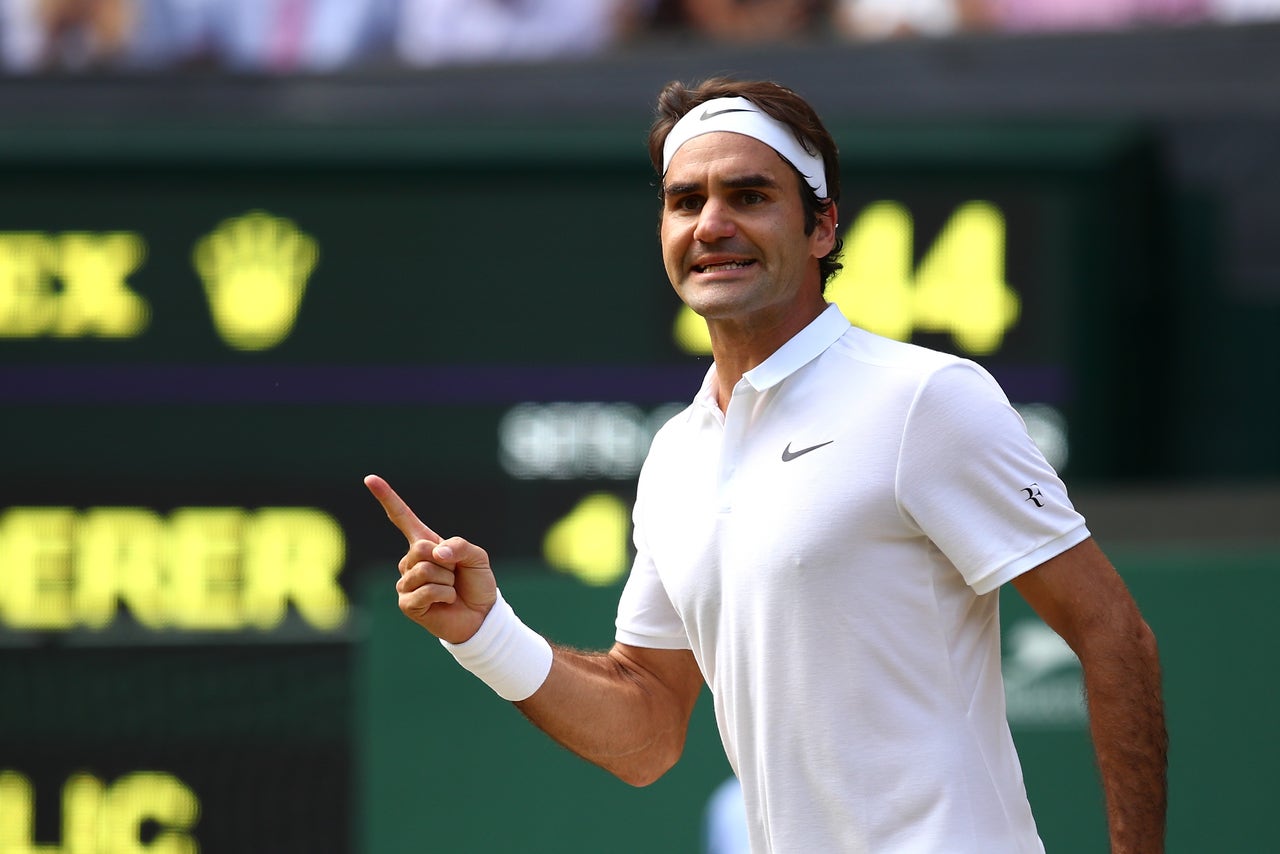 ---
---