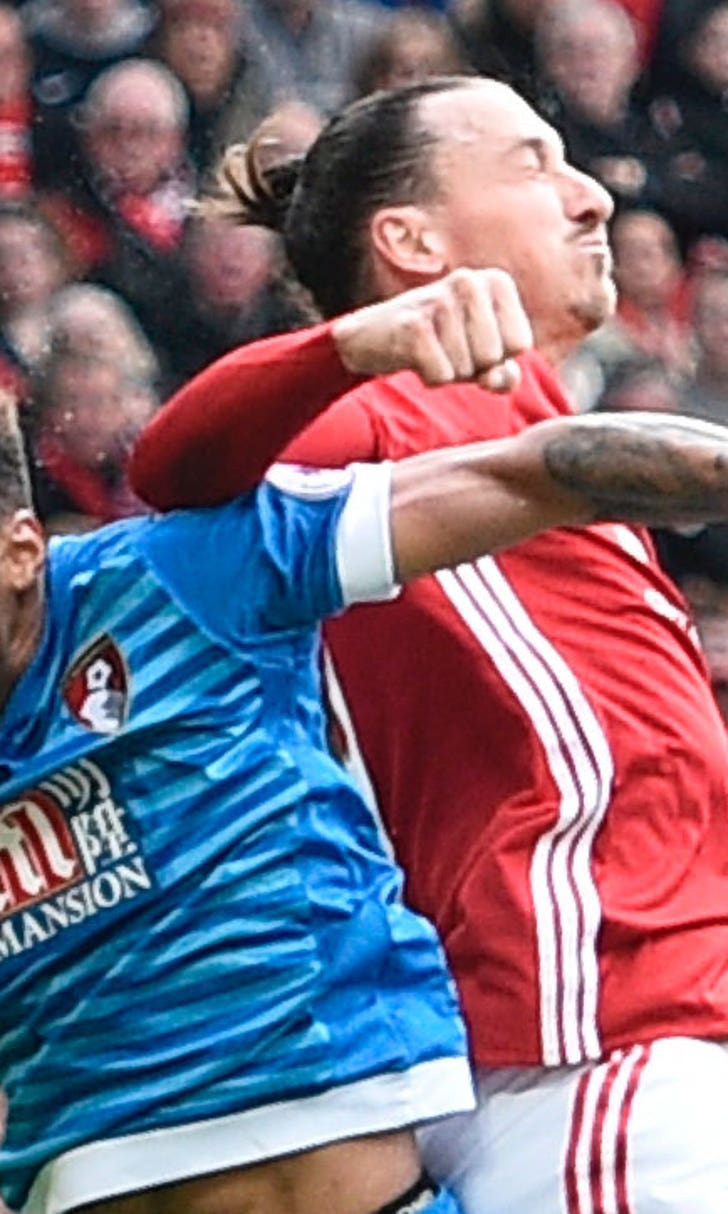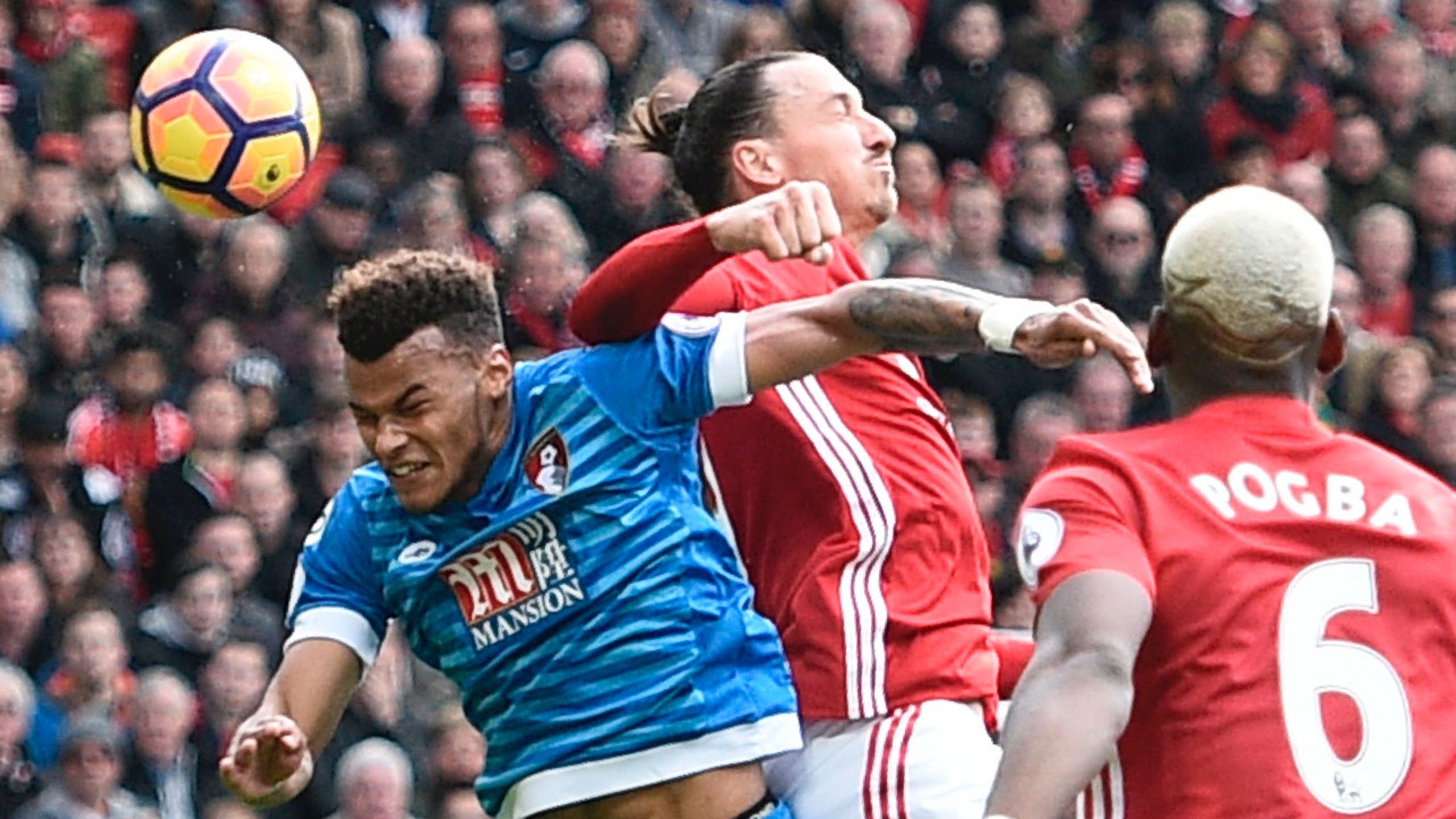 Zlatan Ibrahimovic hit with three-game ban for elbowing Tyrone Mings
BY Sports Illustrated and Associated Press/Sports Illustrated via Planet Futbol • June 30, 2017
LONDON (AP) — Manchester United striker Zlatan Ibrahimovic will miss an FA Cup quarterfinal match against Chelsea on Monday and two Premier League games after admitting to a charge of violent conduct for elbowing an opponent during a match.
The English Football Association said Tuesday that Ibrahimovic will serve a three-match ban following the incident during United's 1-1 draw against Bournemouth on Saturday.
Ibrahimovic elbowed Tyrone Mings in the face, moments after the Bournemouth defender appeared to step on the side of the striker's head. Ibrahimovic was charged retrospectively because match officials did not see the incident.
Ibrahimovic will miss United's league games against Middlesbrough and West Bromwich Albion.
---
---