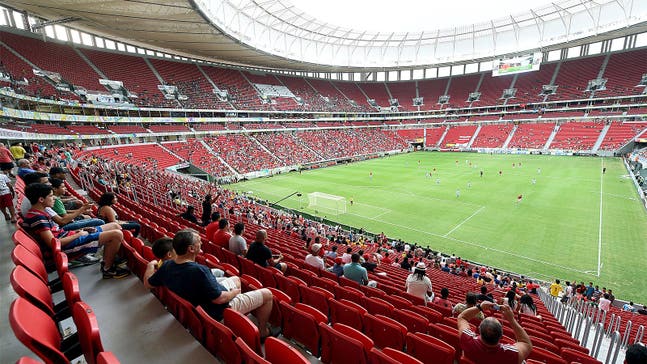 World Cup stadium triples to $900M in public funds according to report
Published
May. 12, 2014 9:54 a.m. EDT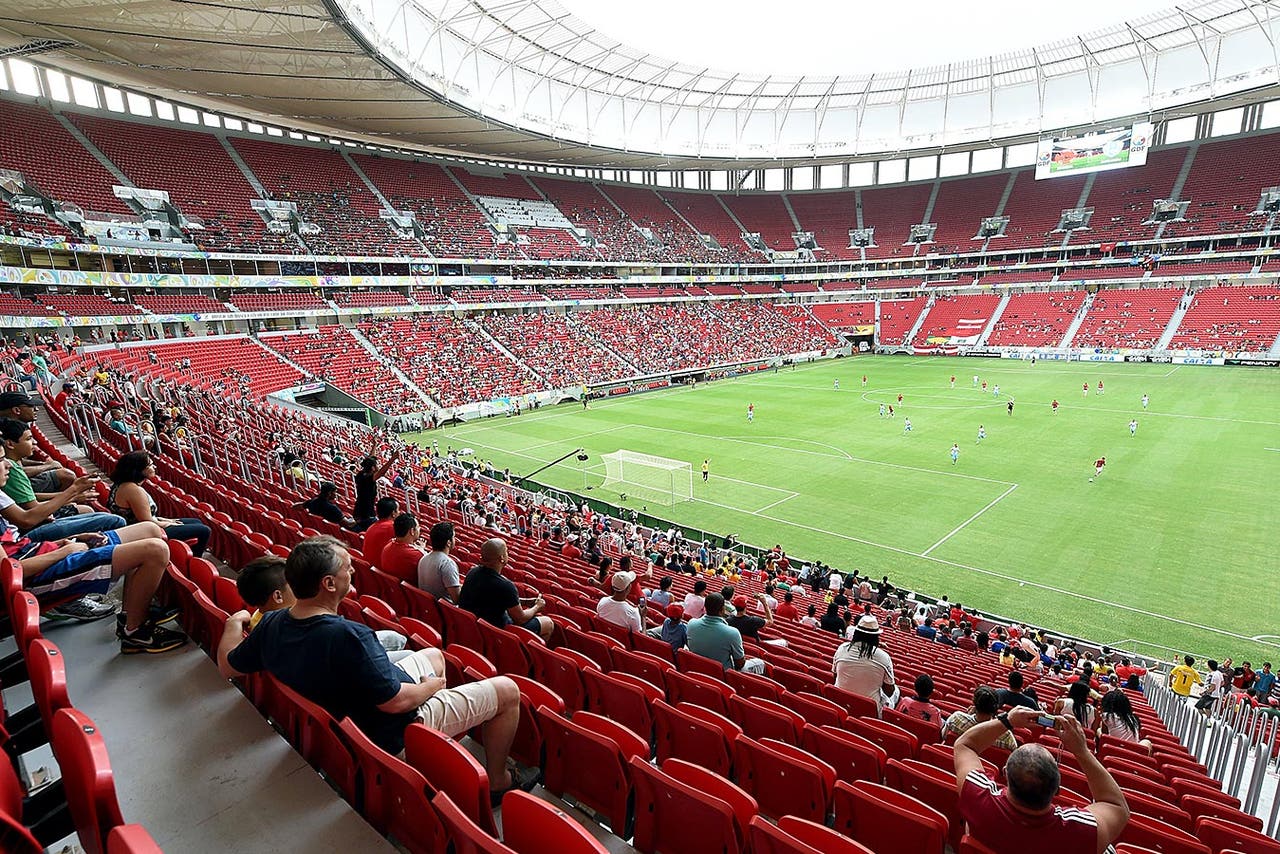 BRASILIA, Brazil --
The cost of building Brasilia's World Cup stadium has nearly tripled to $900 million in public funds, largely due to allegedly fraudulent billing, government auditors say. The spike in costs has made it the world's second-most expensive soccer arena, even though the city has no major professional team.
Mane Garrincha Stadium, which boasts 288 imposing concrete pillars holding aloft a high-tech self-cleaning roof, has become the costliest project related to Brazil's $11.5 billion World Cup. Critics call it the poster child for out-of-control spending and mismanagement, or worse.
Now, an Associated Press analysis of data from Brazil's top electoral court shows skyrocketing campaign contributions by the very companies involved in the most Cup projects. The lead builder of Brasilia's stadium increased its political donations 500-fold in the most recent election.
The financial links between construction firms and politicians add to deep suspicions among Brazilians that preparations for soccer's premier event beginning next month are tainted by corruption, raising questions about how politicians who benefit from construction firms' largesse can be effective watchdogs over billion-dollar World Cup contracts. Anger over perceived corruption helped fuel huge protests last year, and there are fears more unrest could mar the Cup.
''These donations are making corruption in this country even worse and making it increasingly difficult to fight,'' said Renato Rainha, an arbiter at Brasilia's Audit Court, which is investigating the spending on Brasilia's stadium. ''These politicians are working for those who financed campaigns.''
In a 140-page report on the stadium, the auditors found $275 million in alleged price-gouging - and they have only examined three-fourths of the project. They forecast that fully one-third of the stadium's cost may be attributable to overpricing, the largest single chunk of $500 million in suspect spending auditors have flagged in World Cup construction projects so far.
Federal prosecutors say as yet no individuals or companies face corruption charges related to World Cup work, but it could take years for official audits to be finalized and judged by civil courts, a required step before any criminal charges are filed. There are at least a dozen separate federal investigations into World Cup spending.
''Is there corruption in the Cup? Of course, without a doubt,'' said Gil Castelo Branco, founder of the watchdog group Open Accounts that campaigns for transparency in government spending. ''Corruption goes where the money is, and in Brazil today, the big money is tied up in the Cup.''
The price of building or refurbishing the 12 arenas alone has nearly quadrupled from initial estimates, helping make Brazil's World Cup the priciest yet.
Funding for Brasilia's stadium - whose cost among soccer venues is topped only by England's Wembley Stadium - relies solely on financing from the federal district's coffers, meaning every cent comes from taxpayers. The auditors' report found instances of what appears to be flagrant overpricing.
For instance, the auditor's report says transportation of prefabricated grandstands was supposed to cost just $4,700 - but the construction consortium billed the government $1.5 million. The consortium is made up of Andrade Gutierrez, a construction conglomerate, and Via Engenharia, an engineering firm.
The steel to build the arena represented one-fifth of total expenses, and auditors say wasteful cutting practices or poor planning added $28 million in costs, the single biggest overrun uncovered so far.
The audit questions why the consortium had to discard 12 percent of its steel in Brasilia when Andrade Gutierrez, using the same cutting methods, lost just 5 percent of steel at another stadium it helped build in the Amazon city of Manaus and virtually none at a Cup arena in Cuiaba.
Another $16 million was lost when Brasilia's government inexplicably failed to enforce a fine against Andrade Gutierrez for a five-month delay in completion of the main portion of the stadium.
Auditors also say they spotted $2.3 million worth of materials that were simply listed multiple times on bills.
Andrade Gutierrez did not respond to an AP request for comment on the accusations of cost overruns.
But Claudio Monteiro, the head of the government's World Cup committee in Brasilia that is responsible for oversight, said the audit court's allegations are simply wrong and that all spending on the Brasilia stadium would be justified.
He questioned why the report came out so close to the opening of the tournament. ''That's why I say they're trying to spoil the party,'' Monteiro said from his office outside the stadium. ''We're going to show how this report is off base.''
Monteiro is the former chief of staff to Brasilia's Gov. Agnelo Queiroz, a position he was forced to leave in April 2012 amid accusations he was part of a widespread kickback scheme. That scandal also forced him to give up his seat on the World Cup committee, but no charges were filed and he returned to the post a few months later.
Sports Minister Aldo Rebelo, a member of the Communist Party of Brazil, defended the legacy the Cup will leave behind for average Brazilians and said anybody responsible for misspent public funds would be found out.
''No disservice will be done to the people because of this Cup,'' Rebelo said in a recent interview at his office, adorned with busts of Mao Zedong, Karl Marx and Abraham Lincoln. ''If any corruption is proven, it will go through our legal system and punishments will be handed out for anyone found responsible.''
---