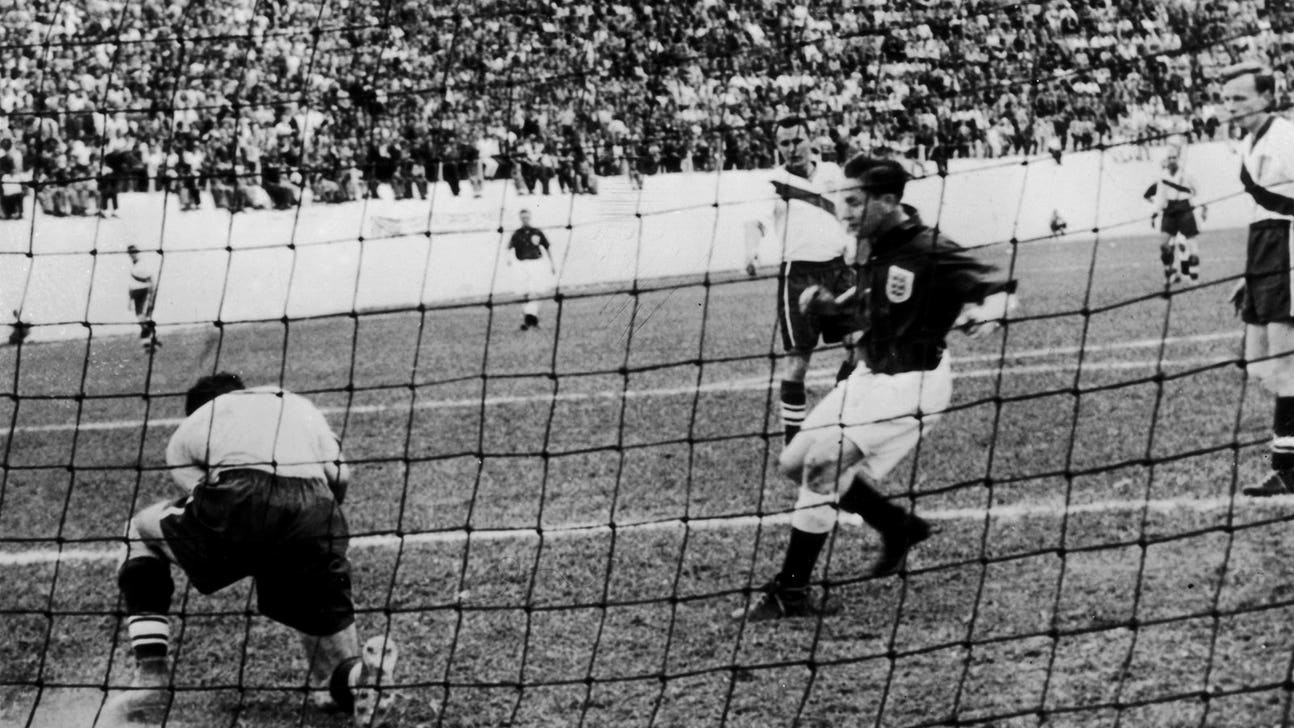 World Cup hero, USA Hall of Famer Frank Borghi dies at 89
Published
Feb. 3, 2015 2:17 p.m. ET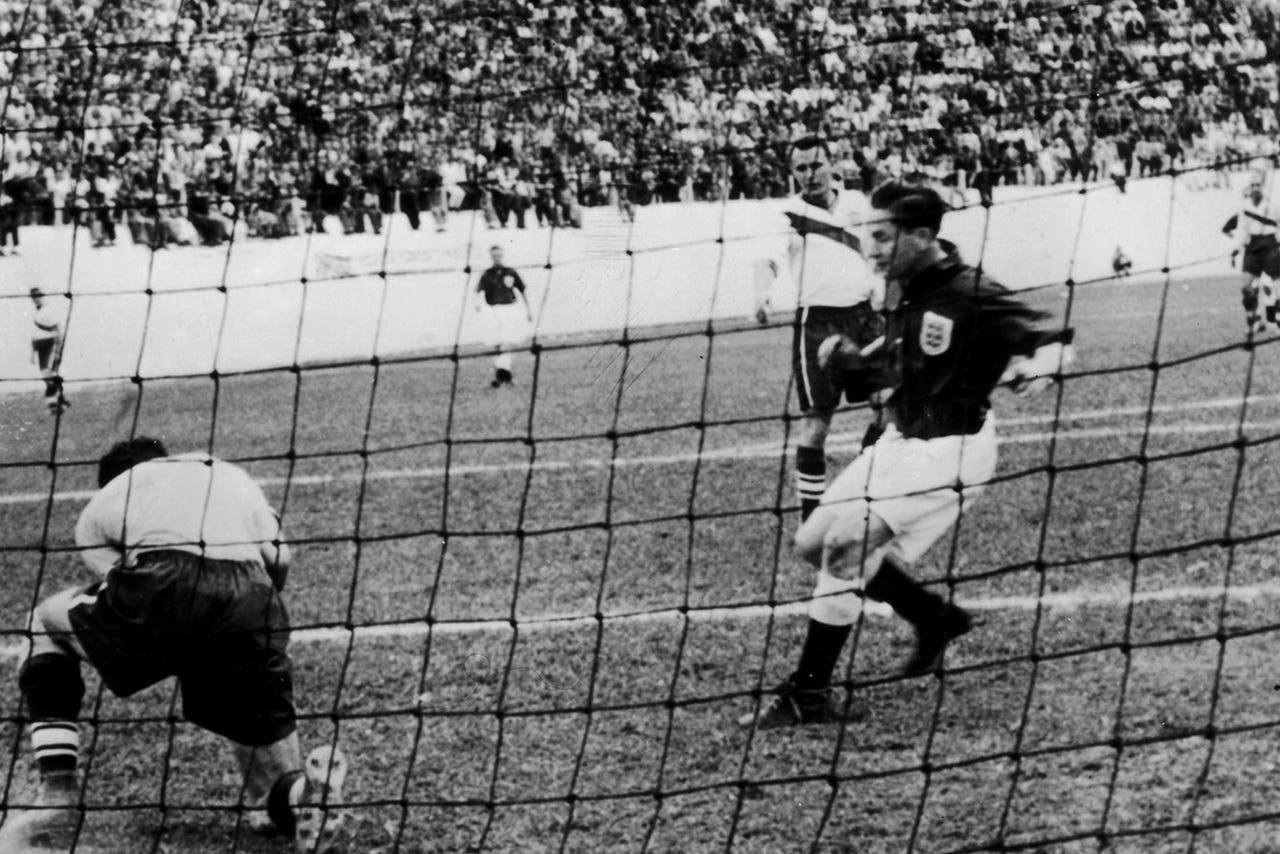 ST. LOUIS --
Frank Borghi, the goalkeeper in the United States' 1-0 upset victory over England in the 1950 World Cup, has died. He was 89.
Borghi died Monday, according to the St. Louis Soccer Hall of Fame.
Borghi grew up in The Hill neighborhood of St. Louis, about 7 miles from downtown, which produced five members of the 1950 American team and major league baseball players Yogi Berra and Joe Garagiola.
He served in the U.S. military in Europe in World War II and earned a Bronze Star and Purple Heart, according the St. Louis Soccer Hall.
When he returned home, he joined the St. Louis Cardinals' organization. Borghi said he played catcher for two years, including a stint with the 1946 Carthage Cardinals of the Class D Kansas-Oklahoma-Missouri League.
He switched his attention to soccer and was shifted from an outfield player to goalkeeper by Joe Numi, coach of the Simpkins-Ford club in St. Louis.
''I had no ball skills or passing ability,'' Borghi told the St. Louis Soccer Hall in 2009 ''I knew I could catch a ball and throw it 50 yards. Joe says, `Yeah, go ahead.' It worked out really good for me.''
Simpkins-Ford won the U.S. Open Cup in 1948 and 1950. Borghi made nine appearances for the United States, including three World Cup matches and five qualifiers for the 1950 and 1954 tournaments.
The U.S. lost its 1950 World Cup opener to Spain 3-1 after leading through 80 minutes and was a huge underdog against England, a world power, going into the game at Belo Horizonte, Brazil, on June 29, 1950
Joe Gaetjens' 38th-minute header put the U.S. ahead, and Borghi withstood all of England's shots. He was carried off the field by his teammates.
''I'll never forget it,'' Borghi said during a 2002 interview with The Associated Press. ''But if we had played them again the next day, they'd probably beat us 10-0.''
His most memorable save came in about the 80th minute, after Charlie Colombo fouled Stanley Mortensen just outside the American penalty area.
Off the free kick, Billy Mullen bounced a downward header, and Borghi lunged to his right and reached back to palm away the ball. Defender Harry Keough cleared it.
England claimed the ball went over the line, but Italian referee Generoso Dattilo thought otherwise.
''I thought the roof would cave in on us,'' Borghi said. ''I felt sure they would score.''
Borghi kept looking at Dattilo, wondering how much longer this game would last.
''I kept thinking, `C'mon, blow your whistle! Blow your whistle!''' he recalled.
The entire 1950 American team was inducted into the U.S. National Soccer Hall of Fame in 1976. Borghi was played by Gerard Butler in the 2005 movie ''The Game of Their Lives.''
''The guys will kid me, you know. He's a nice looking guy,'' Borghi said before the premiere. ''The Hill is kind of excited for it.''
The St. Louis Soccer Hall of Fame said funeral arrangements were pending. Borghi is survived by his wife, Rosemary, and seven children.
Defender Walter Bahr, 87, is the last living member of the 1950 U.S. team.
---