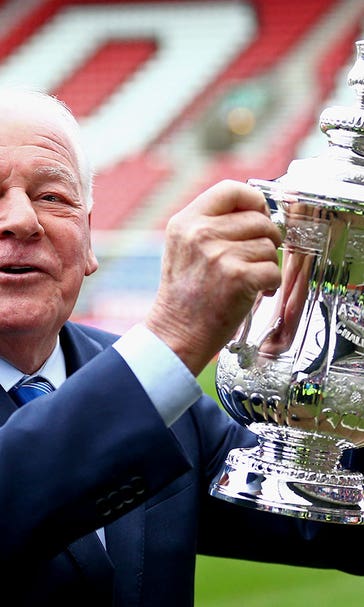 Wigan owner makes anti-Semitic remarks after Mackay's appointment
November 20, 2014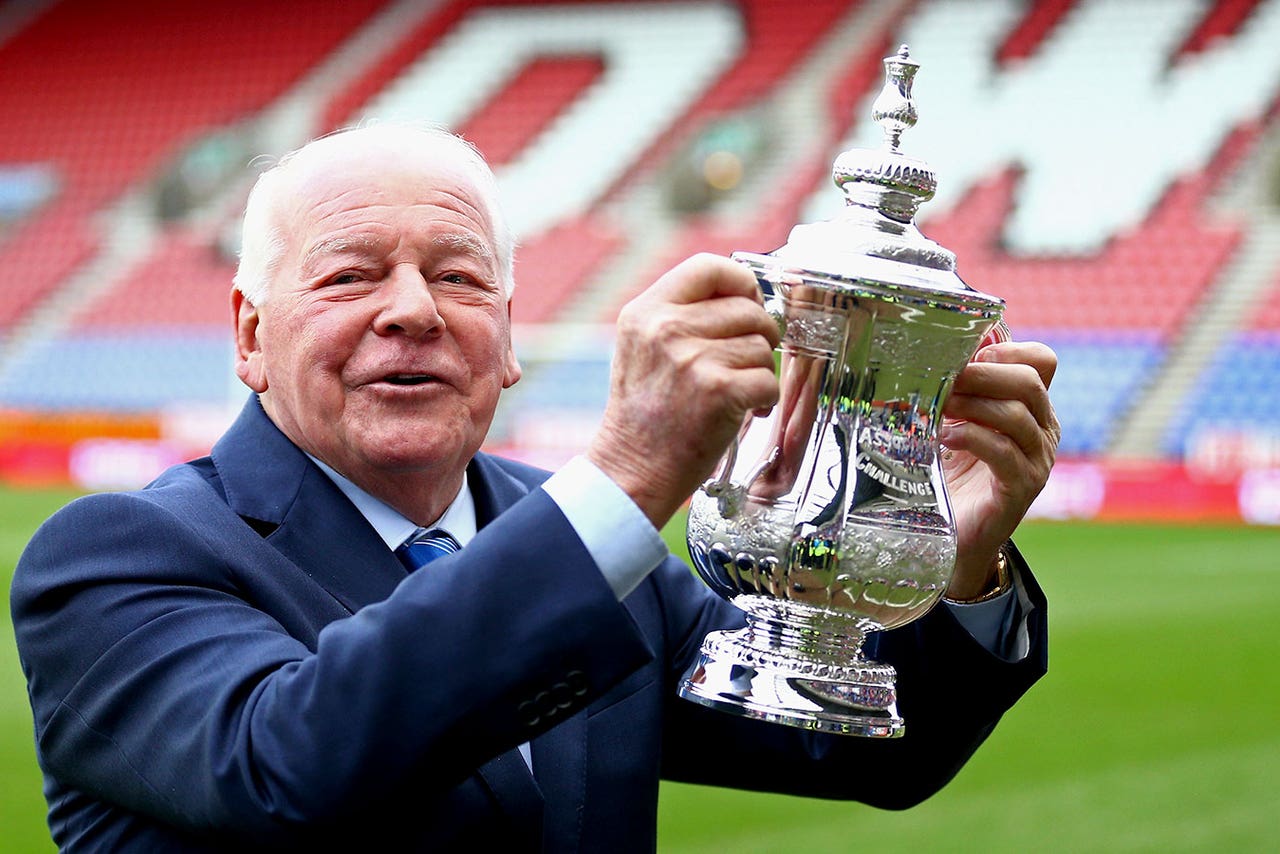 WIGAN, England -- 
Wigan owner Dave Whelan has made controversial comments about Jewish people while defending his decision to hire a coach who is under investigation for sending racist and anti-Semitic messages.
Malkay Mackay, named new Latics boss on Wednesday, is the subject of an ongoing Football Association investigation into racist, sexist and homophobic text messages sent during his time as Cardiff manager. Whelan has now claimed there was little offensive in some of Mackay's texts, most notably those referring to Jews and Chinese people.
The development comes soon after one of Wigan's shirt sponsors, kitchen firm Premier Range, announced it was severing its ties with the club following Mackay's appointment. Whelan made his comments in an interview with the The Guardian newspaper in which he defended his decision to appoint Mackay.
Whelan has said "he would never entertain racism of any description" but has expressed belief Mackay's errors were "one slight mistake."
Whelan was not condemnatory when asked about some of the specific texts, including one in which referred to Jewish football agent Phil Smith with the words, "Nothing like a Jew that sees money slipping through his fingers."
Whelan reportedly said of that: "I think Jewish people do chase money more than everybody else. I don't think that's offensive at all."
In response, Simon Johnson, a former FA and Premier League executive, who is now the chief executive at the Jewish Leadership Council, told the newspaper: "Unfortunately Mr Mackay and now Whelan have referred to some of the worst old-fashioned tropes which have been used in the past as the basis of anti-Semitism and stereotyping of Jewish people.
"Mackay used offensive language to insult a fellow participant in football using a tawdry racial stereotype." In another text message, Mackay referred to Cardiff's Malaysian owner Vincent Tan as a "c***k."
Asked about that, Whelan said: "If any Englishman said he has never called a Chinaman a c***k he is lying. There is nothing bad about doing that. It is like calling the British Brits, or the Irish paddies."
Mackay, 42, was sacked by Cardiff last December after falling out with Tan. The offensive texts that he sent, all to Cardiff's former head of recruitment Iain Moody, came to light in August after an investigation by the Welsh club. The furore caused by them cost Mackay the chance of being appointed Crystal Palace manager.
Last week Wigan MP Lisa Nandy wrote to Whelan urging him not to appoint Mackay when it became apparent the Scot was a candidate for the vacancy at the DW Stadium. Whelan acknowledged concerns but pressed ahead with the appointment, prompting a strong response from anti-discriminatory group Kick It Out.
That has been followed by the decision of Premier Range, who sponsor the back of Wigan's shirts, to sever ties with the Sky Bet Championship club.
A statement from the company, which only entered its agreement with Wigan in the summer, read: "It is with great sorrow that we have to announce we are breaking our ties with Wigan Athletic FC.
"Unfortunately, their recent appointment of Malky Mackay has put us in a position that we find untenable. The texts Mr Mackay has admitted to sending are wholly unacceptable - and the thoughts expressed within them are a shocking reminder of a past we thought football had left behind. A team that would employ a man who expresses views such these is not the kind of team Premier Range wish to deal with."
Whelan also told The Guardian he had been told by senior figures that "nothing will come" of the FA's investigation. That drew a robust defence from the governing body, who issued a statement saying that no decision had been taken about the outcome of the investigation.
It read: "We wish to make it clear the FA investigation into the conduct of Malky Mackay and Iain Moody remains ongoing and no assurances have been given by the FA as to the outcome of this case."
It went on to stress the investigation was thorough and that relevant evidence did not come into their possession until mid-October. It added: "The FA is still investigating whether these messages indicate a culture in which other acts of a discriminatory nature may have taken place. This process inevitably takes time. Both Mr Mackay and Mr Moody are fully co-operating with the ongoing process.
"We fully appreciate the need to act expeditiously on this matter. However, it remains a complex investigation and the FA will make no further comment at this time."
Whelan's latest comments come after he sparked controversy three years ago when he suggested black players "just got to get on with it" when asked about on-field racism in a radio interview. West Ham co-owner David Gold, who is Jewish, has called on Whelan to retract his remarks.
Gold told BBC Radio Five Live: "I've known Dave Whelan for many, many years and I'm finding this really hard to believe. I've never felt any anti-Semitic in Dave in any way whatsoever. I'm finding this very hard that he's actually meant this. Maybe it's words that have come out that that he will now subsequently regret. I'm saddened by the words but I'm hopeful that he will make this clear that that is not what he meant."
Information from The Associated Press was used in this report.  
---