What do the Arsenal chairman's wage comments mean for Alexis Sanchez and Ozil?
February 24, 2017

Arsenal are facing a financial tipping point. They have two very, very good players on their books for the next year-and-a-half in Mesut Ozil and Alexis Sanchez, but both of them reportedly want bumper new contracts. If they don't receive new contracts soon, they could either see their deals out and leave Arsenal for free in the summer of 2018, or Arsenal could sell one (or both) in the next two transfer windows.

If Arsenal give into their reported demands of roughly £250k-a-week or more, the club's wage structure would be blown to smithereens. That kind of spending gives Arsenal chairman Sir Chips Keswick pause.

"I would sound a note of caution in light of the very material contractual commitments to future wages that clubs are taking on," Keswick said in a statement.

Of course, this news comes as the Gunners announced a pre-tax profit of £12.6m for the six-month period ending on November 30, 2016. The bulk of that profit is a result of the robust broadcasting deal the Premier League signed that kicked in this season.

Still, even with the broadcasting windfall, Keswick has dug his heels in when it comes to breaking up the club's wage structure.

"Higher player wages are, once again, the single largest contributory factor in the Club's increased operating costs," Keswick said. A record outlay of £110.5 million in new transfers also forced the club to dip into their cash reserves, which dropped from £135.9 million in 2015 to £100.5 million.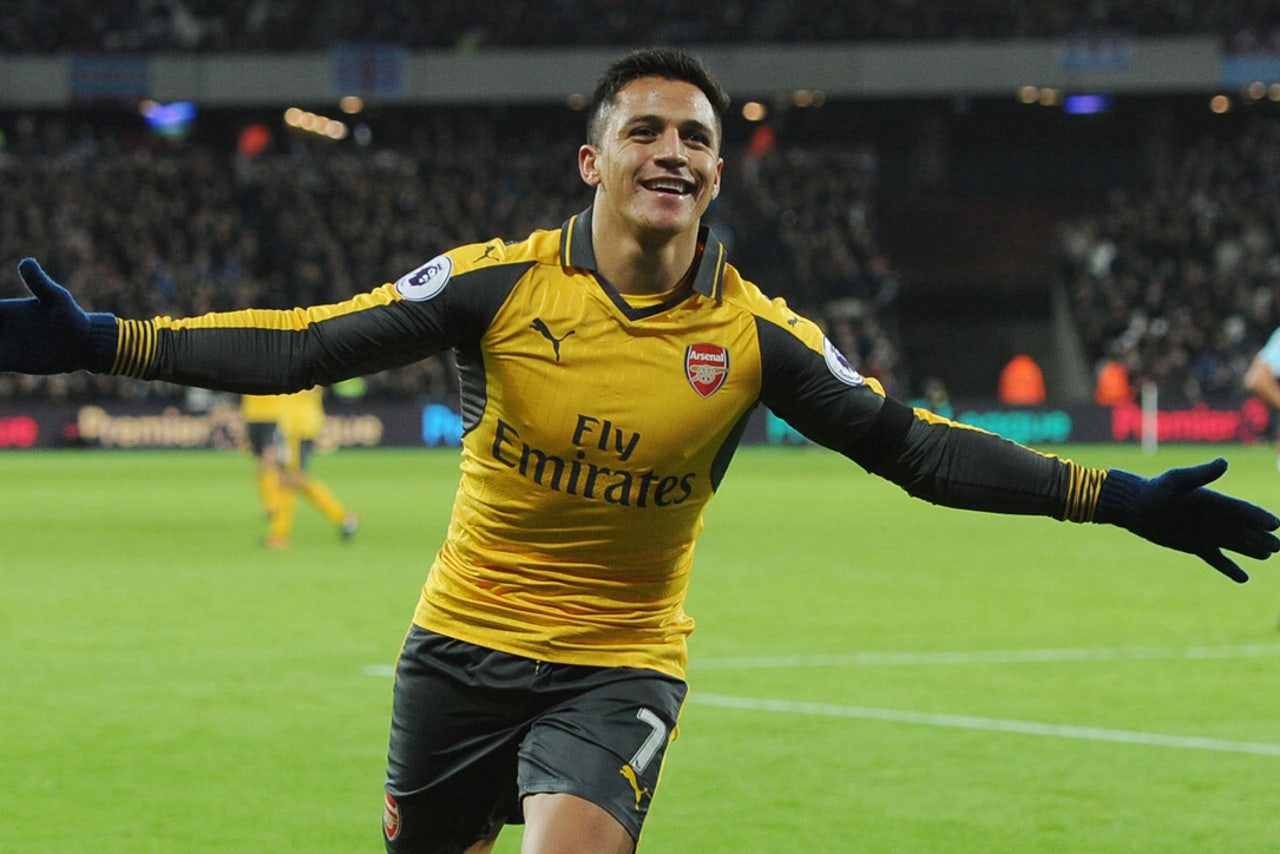 So, where does this leave Ozil and Sanchez?

Here's what Keswick had to say (emphasis mine):

"Further work is required in the area of contract renewals and we will continue to invest rationally in our squad retention as we move forward."

"Rationally" is the key word here. It certainly seems a stretch to think they'd give into the demands of their star players. Already the club's two highest-paid players, they're both seeking massive pay hikes. Ozil earns £140,000 per week, while Sanchez earns £130,000 weekly, according to the Telegraph. That means they currently count for just more than £14 million against the annual wage bill.

Say they both want an increase to £250,000 per week. That's roughly an 80 percent bump for Sanchez and a 90 percent bump for Sanchez, and would boost their combined annual wages to £26 million. That's a difference of just under £12 million annually if Arsenal were to pay them out.

Based on what Keswick had to say, does it seem likely that Arsenal would be willing to make that kind of financial commitment? It won't make Arsenal fans happy, but probably not. Both players want to be paid handsomely, and if you're going to shatter your wage bill for one, you might as well do it for both.

Keswick has touted spending rationally and those numbers don't exactly project a rational approach. And who knows? Maybe both the players and club will reach a middle ground. But as it stands, it certainly looks like both Sanchez and Ozil will soon be out the door at the Emirates because the Gunners are holding firm even as revenues skyrocket.

That will go over well with the fans.



---
---