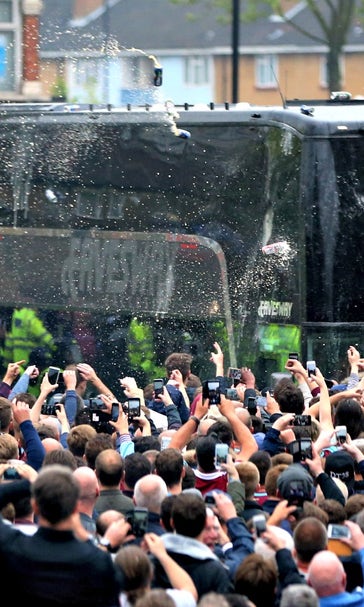 West Ham fans throw bottles, break windows as Man United bus arrives
May 10, 2016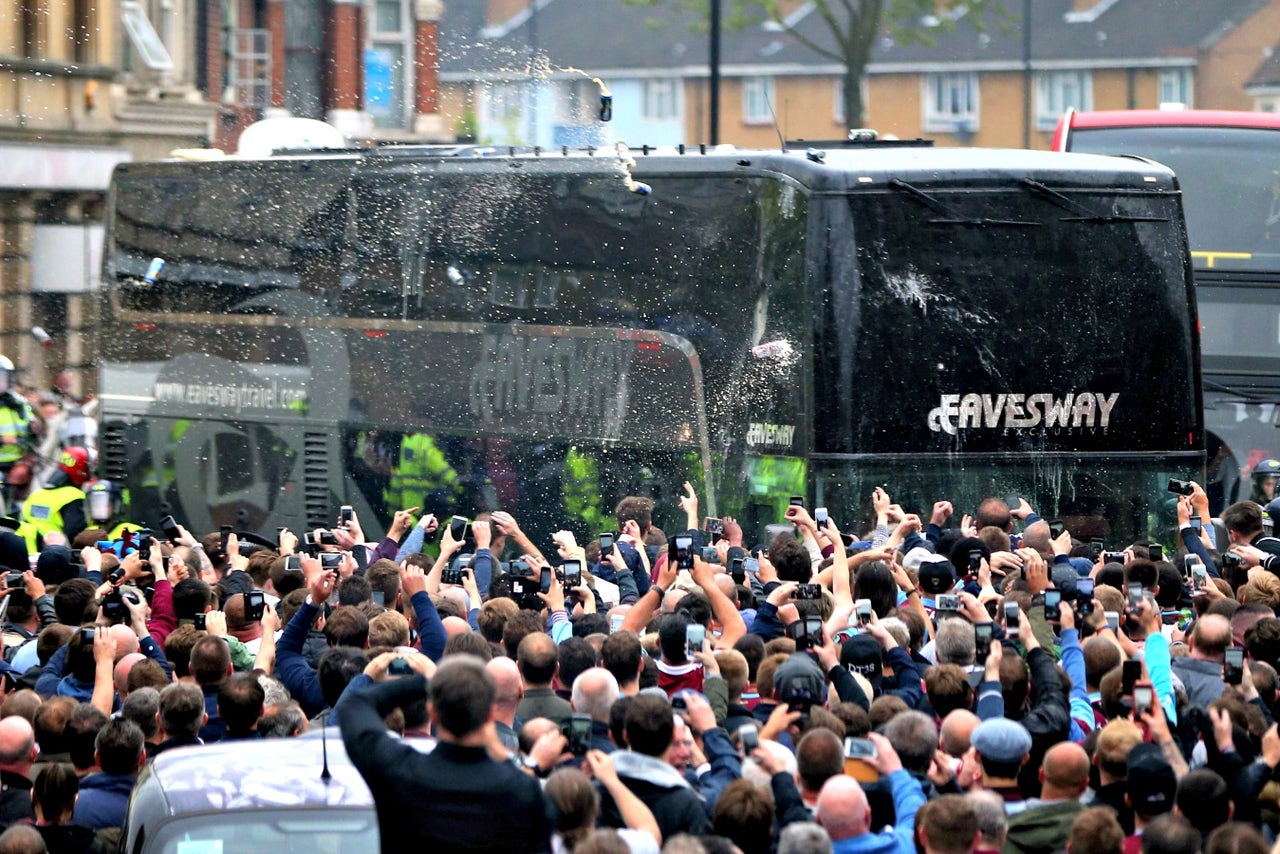 West Ham United's final match at Upton Park was supposed to be a celebration of the storied Boleyn Ground. Instead, it was anything but in East London.
Fans crowded the streets ahead of the tilt against Manchester United, and the Red Devils' bus took a beating upon arrival. People in the streets booed as the bus rolled through -- not a huge surprise -- but then a few troublemakers took it a step further, throwing bottles and other missiles at the bus.
You can see police were forced to surround the bus as it slowly made its way to Upton Park, but damage was visible. Kickoff for the match was shifted from a 7:45 p.m. local start time to 8:30 p.m.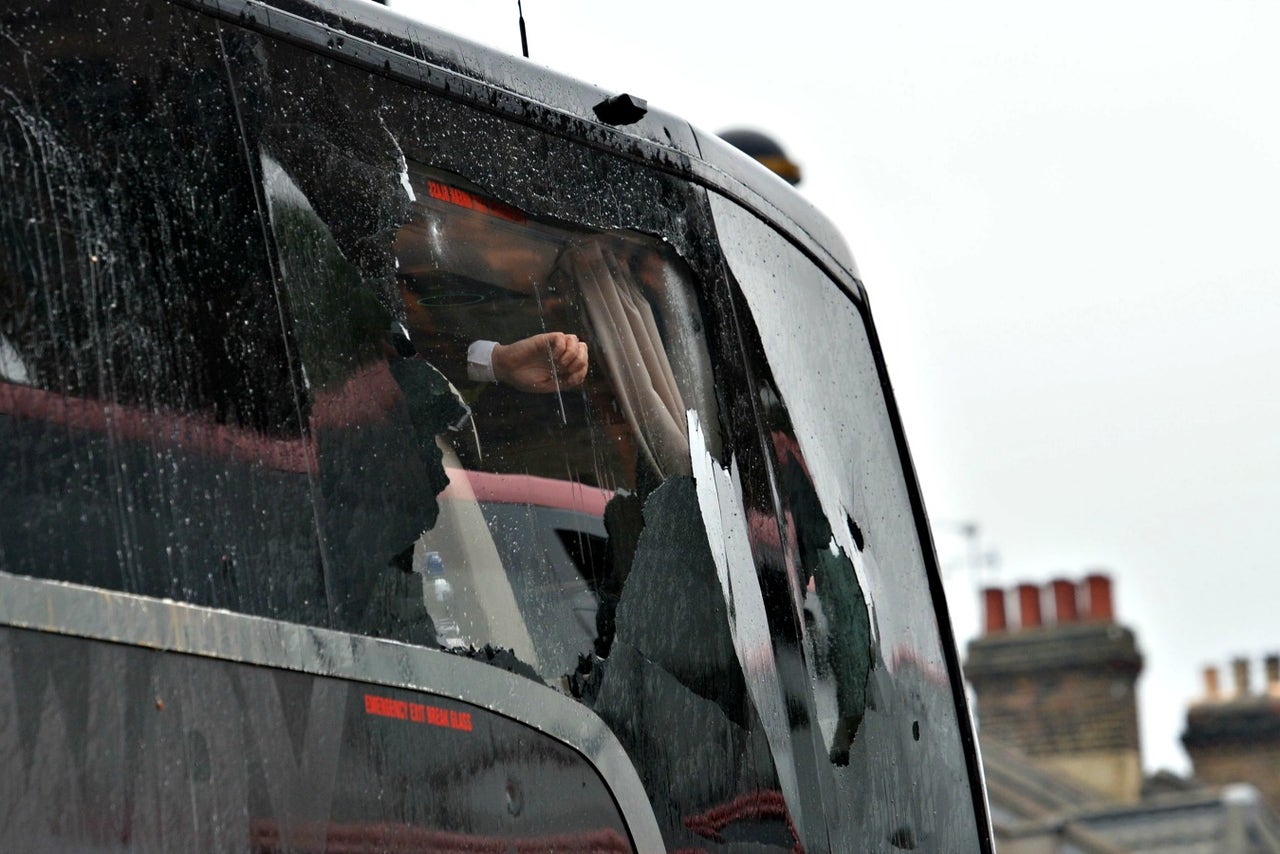 The bus carrying the Manchester United team is escorted by police after having a window smashed.
United captain Wayne Rooney addressed the incident, saying, "The coach got smashed up but we'll just have to go and prepare and get on with our job," he told Sky Sports, via PA Sport. "I'm sure West Ham will be disappointed with their fans."
No injuries were initially reported, but clearly the commotion was distressing for some fans outside the stadium.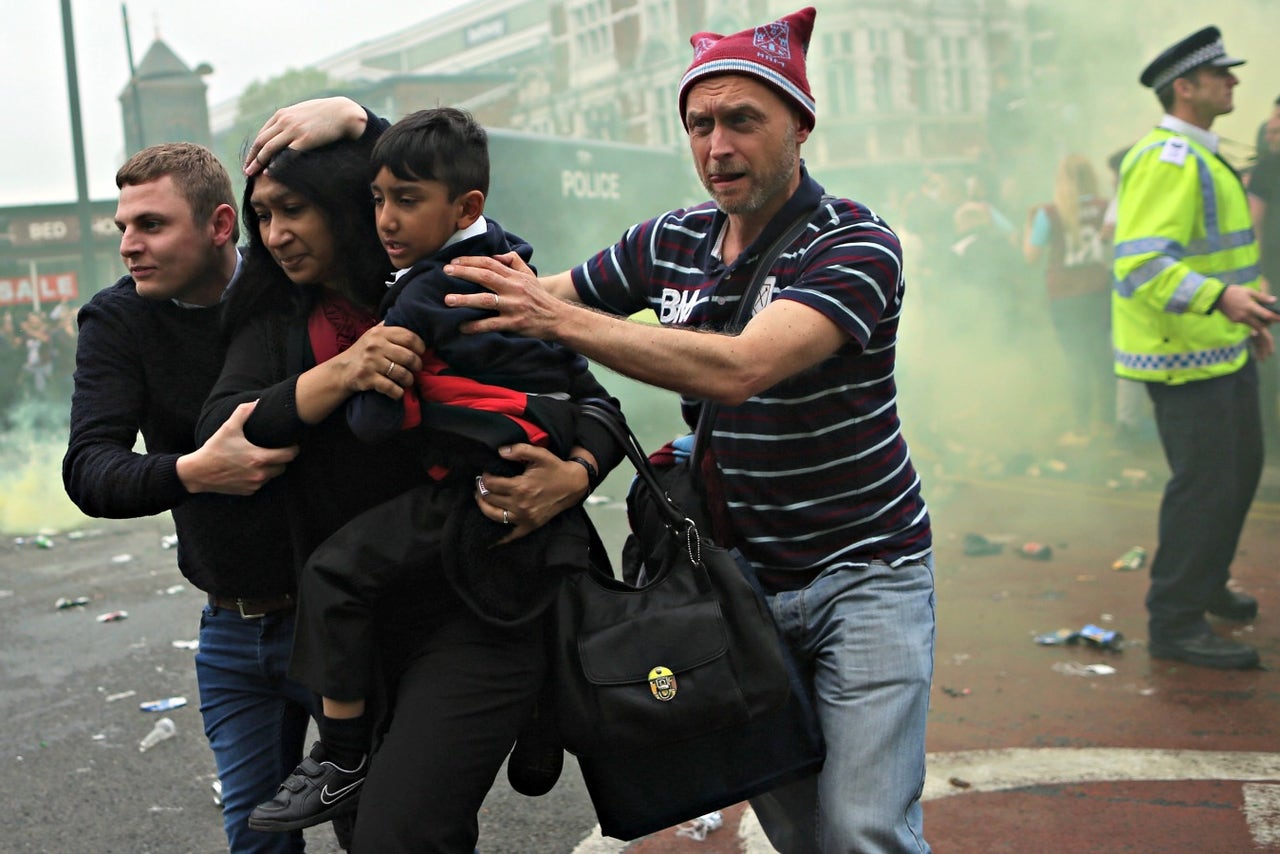 As West Ham prepare to move to the Olympic Stadium, Tuesday's match should have been a commemoration of the ground where the Hammers have played since 1904. There's still time to have a proper celebration, but the antics ahead of time have already put tarnish on the day. 
UPDATE: The Metropolitan Police's Football Unit has confirmed two injuries, one to an officer and another to a member of the public.
MORE FROM FOX SOCCER:
---
---