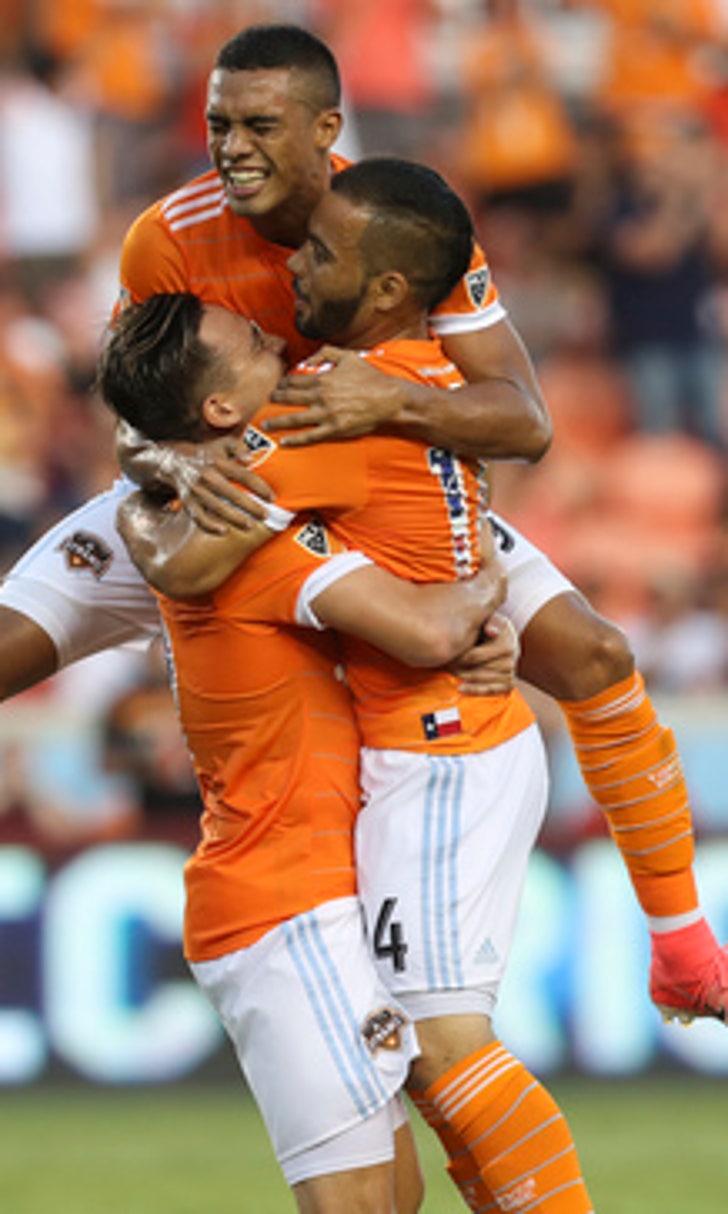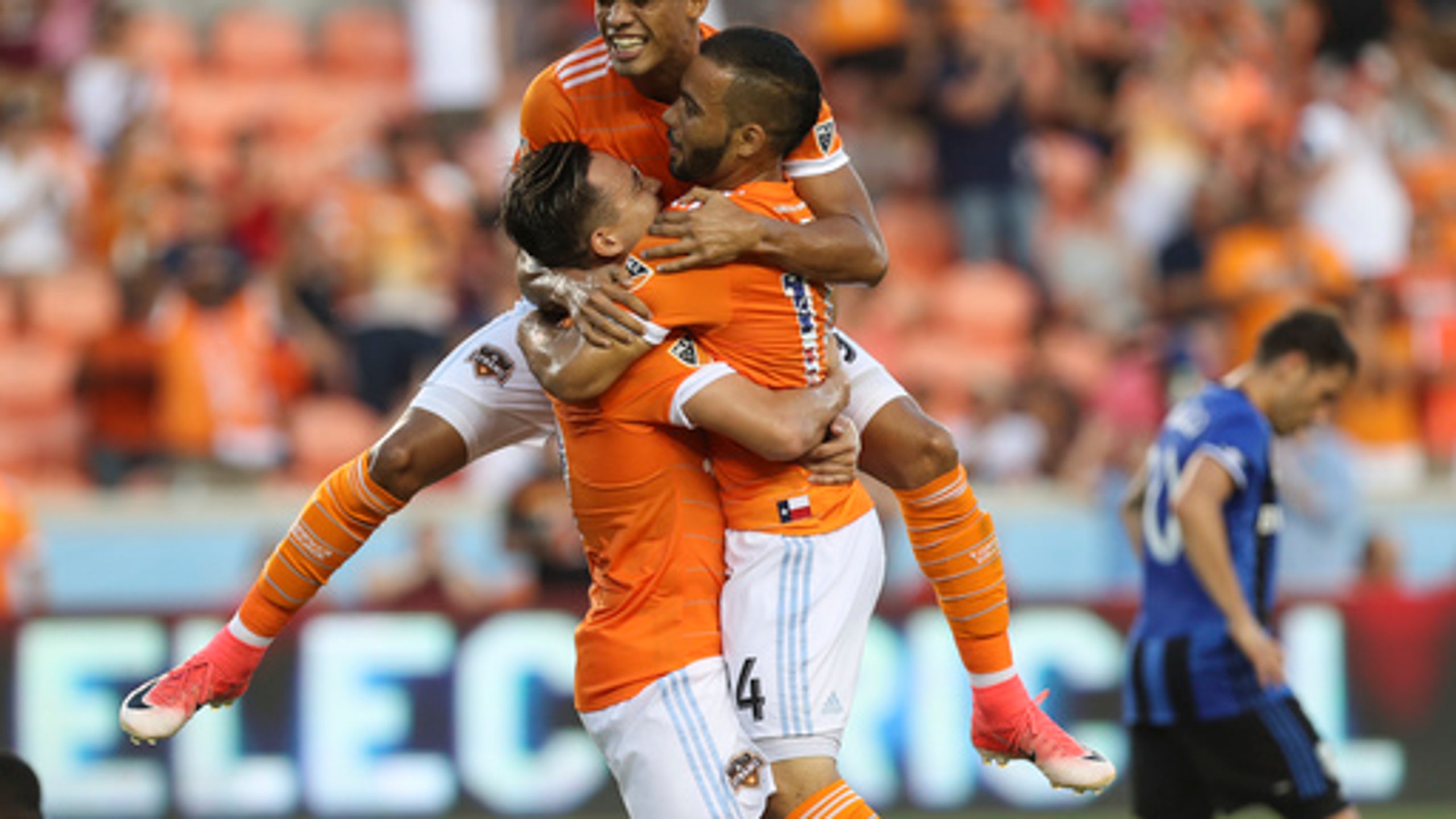 Wenger scores in 1st minute, Dynamo cruise by Impact 3-1 (Jul 05, 2017)
BY AP • July 5, 2017
HOUSTON (AP) Andrew Wenger scored in the first minute against his former team and the Houston Dynamo cruised to a 3-1 victory over the Montreal Impact on Wednesday night.
Houston (8-7-4) snapped a four-game winless streak.
Wenger scored the third-fastest goal in team history at 56 seconds. Mauro Manotas played a short corner kick, got it back and crossed it to find Wenger's head.
Alex made it 2-0 in the 23rd minute. He took a pass from Manotas, dribbled in space and sent a shot from distance inside the near post. Memo Rodriguez scored his first MLS goal in the 67th minute for a 3-0 lead. A deflected ball fell to his feet at the penalty arc and he sent it in.
Michael Salazar scored for Montreal (5-6-6) in the 89th with a volleyed goal. The Impact only had two shots on goal.
---