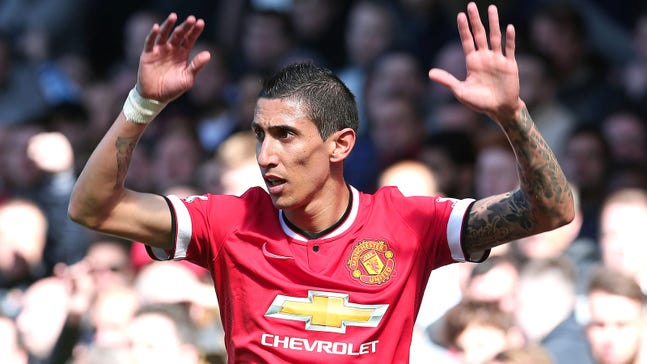 Van Gaal says Di Maria's debut season has been a disappointment
Published
May. 2, 2015 7:03 a.m. ET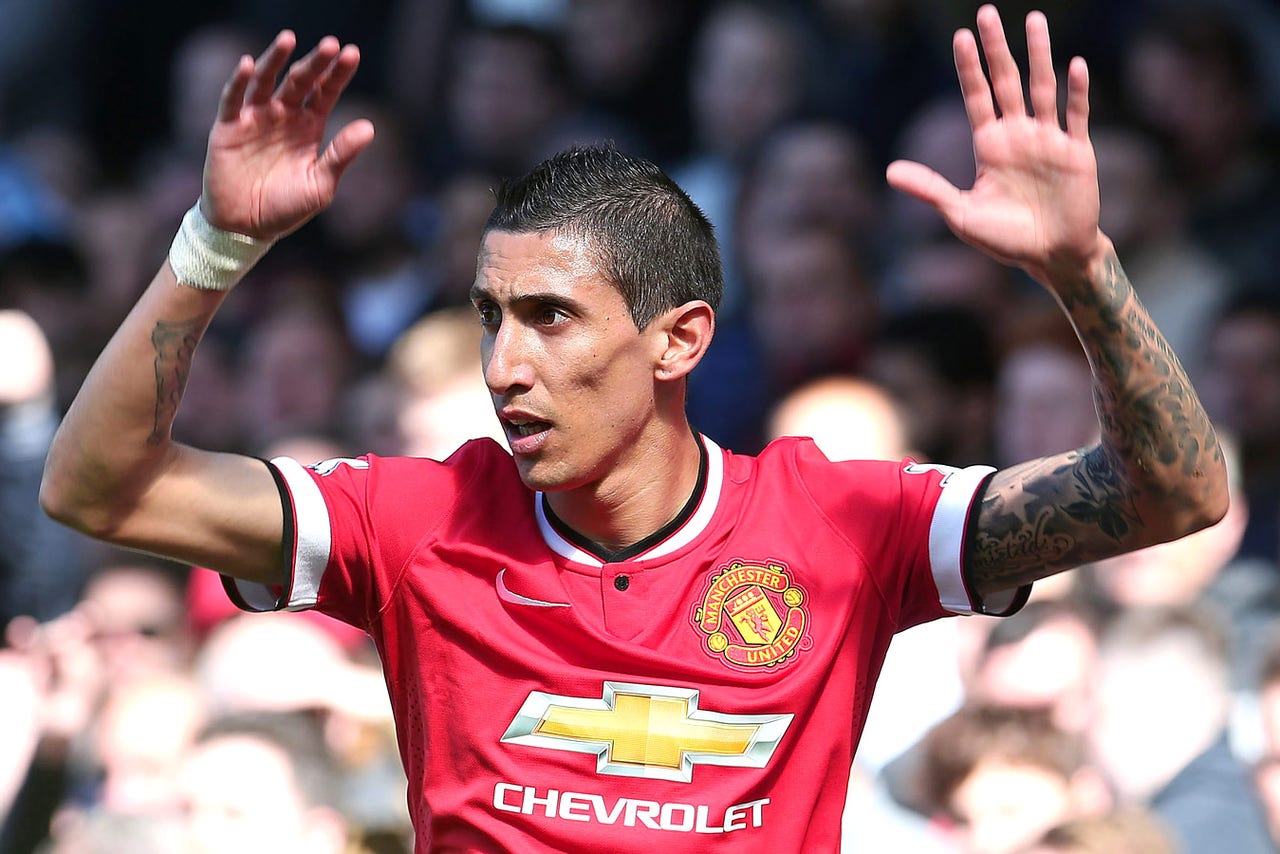 Louis van Gaal has been disappointed with Angel di Maria's first year at Manchester United but still expects the British record signing to stay at Old Trafford this summer.
The 27-year-old has been linked with a move back to Spain or to Paris St Germain after failing to start any of United's last six games.
Di Maria's family were also subjected to a terrifying burglary in January while the midfielder was playing in United's home game against Leicester.
Van Gaal says Di Maria has a decision to make about his future, but he insists he cannot just walk away from Old Trafford - and the Dutchman believes he will stay anyway.
"I think Di Maria shall stay," the United manager said. "He is working hard. I am pleased with his attitude, so that is not a problem.
"The manager and the club is always dependable on the opinion of the player himself. The player decides. We shall see what he decides.
"The decision is not only to him because now we have a contract, so we shall speak always with every player - evaluation, as I always do.
"Then we speak with each other about the future, and that is with every player."
A month after earning the man-of-the-match award in Real Madrid's Champions League final win over rivals Atletico Madrid, Di Maria was part of the Argentina squad that made the World Cup final, which they lost to Germany in extra time.
He missed the final due to injury, but his performances were good enough to earn him a place in the FIFA team of the tournament.
But, ever since he moved to England, Di Maria has had little joy on the pitch.
A stunning chip in the 5-3 defeat to Leicester aside, he has rarely brought United fans to the edge of their seats, although he is likely to get another chance in Saturday's game against West Brom as Van Gaal has a number of absentees through injury.
The player has 10 assists, but has found the net only three times in the league.
"He cannot say that he has had a marvellous season here," Van Gaal said.
"Normally Di Maria should have played, but the last weeks he doesn't play any more and the team is winning. Now, we are losing, so the chance of him coming back is higher. It is always like that. It is never that it is not like that.
"The issue that he is not always in the line-up is for him a disappointment, but also for me a disappointment."
The former Barcelona coach conceded there is no guarantee that the player will perform better next season after a long holiday.
"I hope," Van Gaal said with a chuckle when asked if the World Cup was the reason behind Di Maria's poor form.
"You cannot always say that is the main factor. Of course, it plays a role, and I hope it is that, because then we can have a fantastic season next season.
"You have to adapt to our philosophy and that is also difficult for him, probably. Normally he shall have a fantastic season - I believe in that."
Van Gaal says he faces an "important summer" in the transfer market.
The Dutchman spent £150million last year and he will be afforded a similar budget this summer.
A central midfielder is a priority, with Borussia Dortmund's Ilkay Gundogan understood to be high on Van Gaal's shopping list.
Gareth Bale would be of interest to the club if he became available, but the signs are that Real Madrid are unwilling to sell the player for anything short of a fortune and the Welshman himself is understood to be happy with life in the Spanish capital.
Whoever he brings in, Van Gaal is confident United will be able to challenge for the Barclays Premier League title, rather than just for the top four, partly because his squad will go on a shortened tour of the United States this summer.
Van Gaal blamed last year's tour, which was signed off before he took charge, for the team's poor start to the current campaign.
"We have started very badly this year. When you cut out the start, we shall equal Chelsea, but we have to start better," he said.
''This year Chelsea is far above the other clubs. Next year it can be different."
---