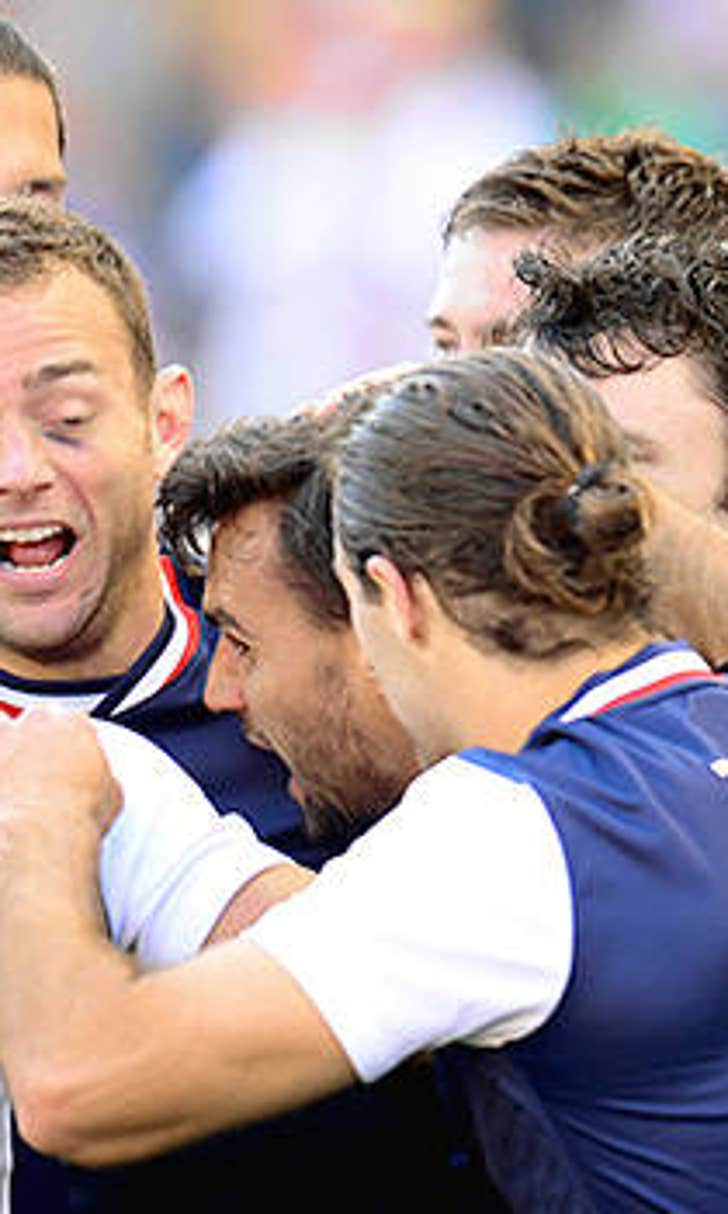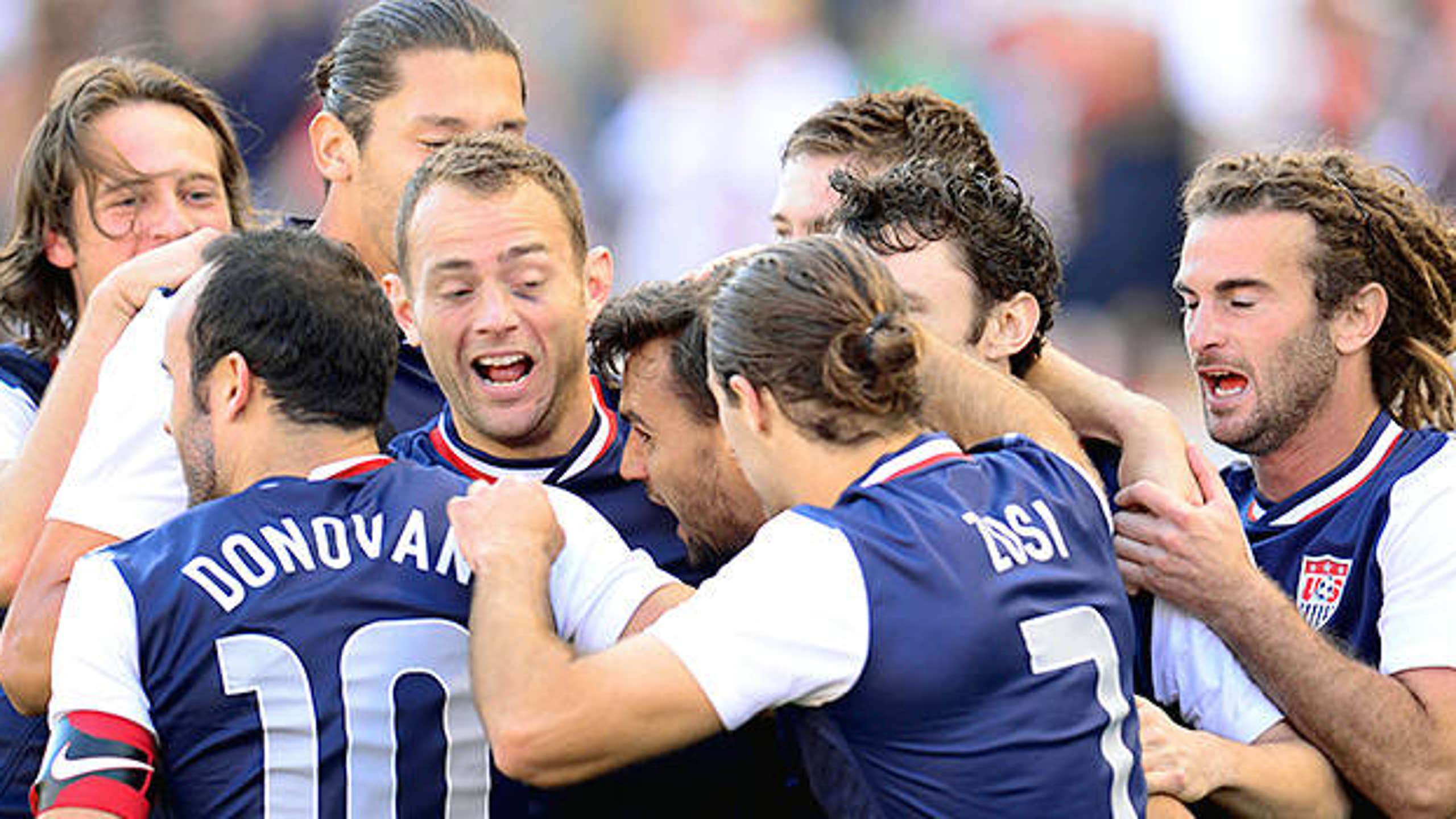 USA beats Korea Republic in friendly
BY foxsports • February 2, 2014
Jurgen Klinsmann couldn'€™t have asked for a much better start to a World Cup year. On Saturday afternoon, the United States men's national team coach watched his team take a 3rd-minute lead against Korea Republic through Chris Wondolowski, who would double the score later on for a 2-0 win.
Some context is needed here. The game was staged in Los Angeles as the culmination of the traditional January camp for out-of-season Major League Soccer players. And Korea, like the USA, had shown up with a team sourced almost entirely from its local K League. This, then, was not the Korea Republic team that will travel to Brazil in June, just as it wasn'€™t the strongest side the Americans could produce, absent the players employed in Europe and Mexico.
Yet in sunny Southern California, the USA showed plenty that was encouraging with a lineup that featured as many as six players who could be starters at the World Cup, particularly in an energetic first half.
Klinsmann's charges turned in a strong start when it has been their propensity to start games off on the back foot in recent years. Just three minutes in, Landon Donovan got the ball out wide to Graham Zusi. His deep cross swung from the right to the far post, where Brad Davis slid into it, forcing a parry from Jung Sung-Ryong. But the goalkeeper failed to push the ball away and instead batted it right at Wondolowski, whose header from a few yards out was fairly well unmissable.
The remainder of the half wasn'€™t any less frantic, as the match seesawed from end to end. Ahead of the game, Klinsmann had praised Korea Republic for their ability to press high and interrupt their opponents'€™ flow. And that was exactly what the Americans were faced with. It took them some time to cope with that stifling defense, and wing backs Brad Evans and Michael Parkhurst, while helpful heading forward, looked a tad prone one-on-one -- perhaps because they are both central players by trade.
But the United States managed, settling down and gobbling up 61 percent of first-half possession. And the only real Korean danger emanated from set pieces, where their scrambling runs gave the Americans trouble.
The frenetic pace to the game slowed up during the second stanza, with much of the zip and urgency gone. That allowed the USA to seize control, even if Korea Republic remained dangerous off the wings. In the 60th minute the game was decided in the home team'€™s favor. Following an Evans throw-in, Zusi took a fine touch and found Donovan in the box. The ball then escaped him but rolled free to the onrushing Wondolowski, who mashed his well-aimed finish into the near top corner to make it 2-0.
At times, the American game lacked polish, as one might expect from a band of players who have only been training for three and a half weeks and hadn'€™t seen a game in two months or longer. But Mix Diskerud and Kyle Beckerman nevertheless formed a sturdy partnership in midfield while the central defensive pairing of Omar Gonzalez and Matt Besler was on point in the back. Wondolowski, meanwhile, threatened whenever he was involved and Donovan offered ample effort and made himself very useful in the buildup.
''We wanted to take this opportunity in a friendly to be confident and try to play up,'' Donovan said. ''We could go to Brazil and sit back three games for 90 minutes and pray for results, but that's not how we're going to progress as a soccer nation, so we're going to go with confidence.''
However, the Americans'€™ ambition and effectiveness wilted after a flurry of substitutions brought on by both teams from the 60th minute onwards, handing Korea the chance to stage a late, spirited push -- which yielded only minor chances. Still, the larger American body of work had been convincing enough. After the US won games at an unprecedented clip in 2013, setting records for wins and winning percentage, they have begun 2014 in like fashion.
''The guys showed a lot of quality, a lot of effort,'' U.S. coach Jurgen Klinsmann said. ''Wondo is a wonderful example of (what happens) if you are committed, if you're hungry, if you give everything you have over a long period of time,'' Klinsmann said. ''Sooner or later, you're going to get rewarded for it. It's nice to see a player like him is still hungry.''
And some four and a half months ahead of the Yanks'€™ first World Cup game against Ghana in Natal, that'€™s just about all you can ask for.
FOX Soccer's Charles Ventura contributed to this report.
---