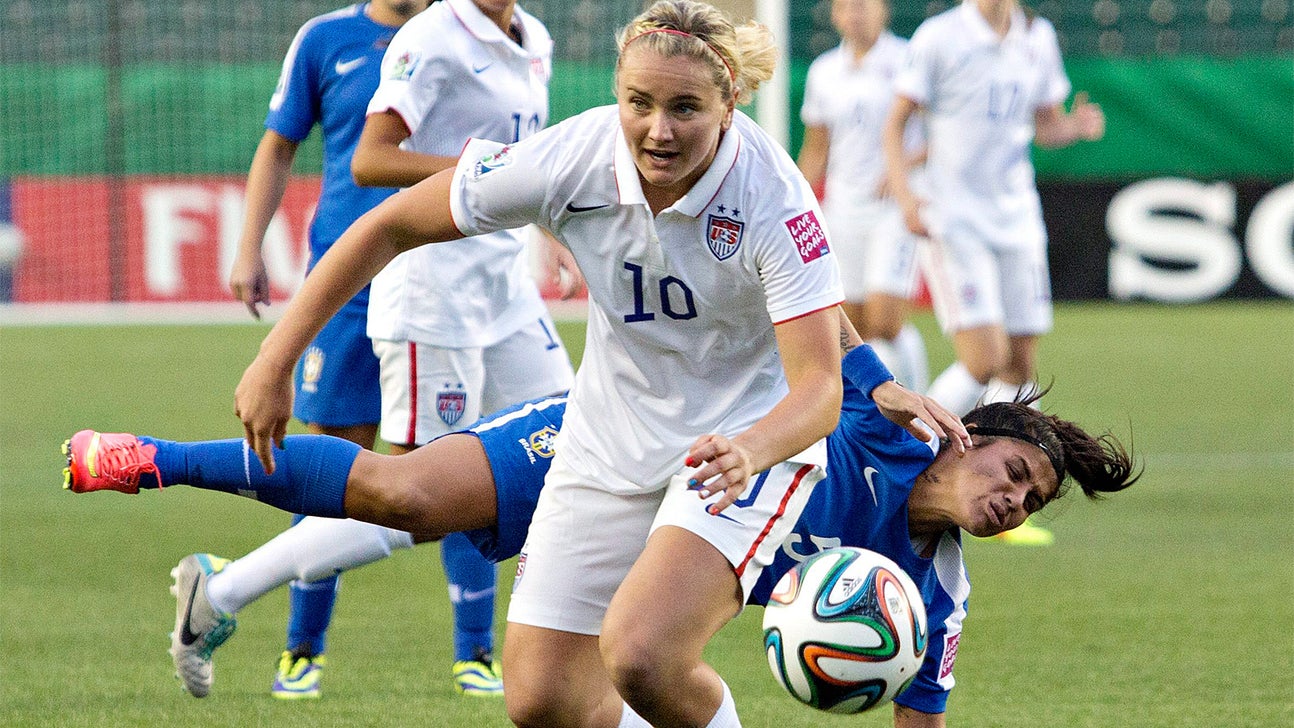 US women face little margin for error at U-20 World Cup
Published
Aug. 11, 2014 6:01 p.m. ET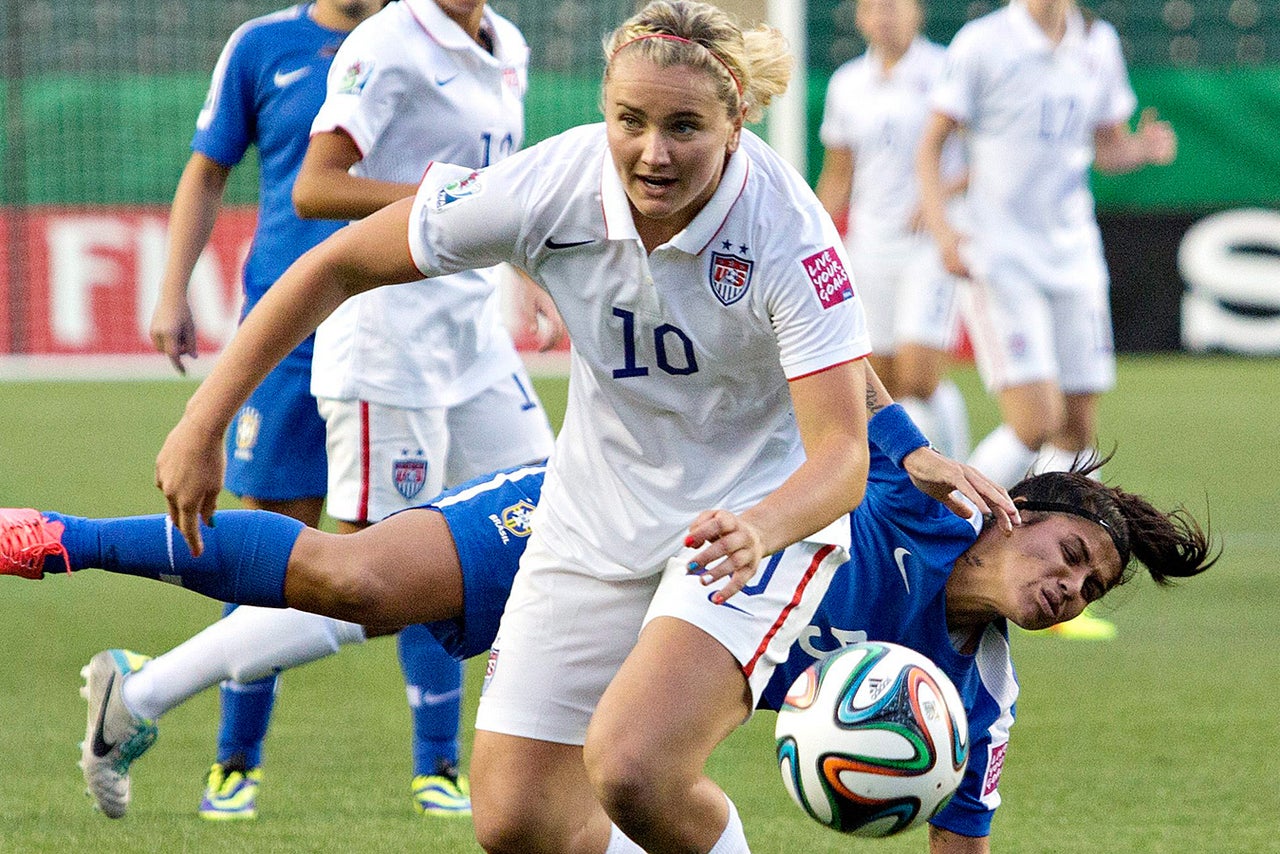 When the United States under-20 women's national team resume their World Cup on Tuesday afternoon, they must beat China in their final group stage game to guarantee their passage into the knockout rounds.
Following a 2-0 loss to Germany in their opener and a late 1-0 victory over Brazil, they will be eliminated if they lose again. A tie might be enough for the Yanks, but they cannot count on that. If Brazil beat Germany in the other game, the USA would be knocked out on goal difference. (Oddly enough, however, should the Brazilians win by four goals or more, the Yanks would still go through, as Germany would be the odd team out.)
Winning hasn't come easily to the Americans so far at this tournament. The Americans, who are the defending champions, were one of the favorites at this U-20 Women's World Cup, along with Germany, China and North Korea. But in their first two games, they have hardly set the world alight.
Against Germany, the USA squandered chances and were far too easily played apart at the other side of the ball. Frankly, the Germans should have won by more – perhaps by a lot more. The Brazilians, meanwhile, hogged the ball and stopped the Americans from creating much of anything in front of their goal. It took a clinical finish from the otherwise misfiring American star striker Lindsey Horan to scrape the three points together.
After playing their first two games in Edmonton, they now move to Moncton on Canada's eastern coast, where they meet another stiff challenge in China. The Chinese tied Brazil 1-1 on an 89th-minute equalizer in their first game and dragged out a thrilling 5-5 tie with Germany in their second. This, plainly, is a team capable of scoring goals that plays with a discipline not yet seen in the Americans. A win is hardly guaranteed.
If the Americans would like to retain any hope of advancing – let alone becoming the first team to win a second consecutive Under-20 Women's World Cup – Michelle French's side has some improvements to make. Goalkeeper Katelyn Rowland needs to stop over-committing when she charges out, needlessly giving away chances. The defense lacks cohesion and is too easily sliced open. Central midfielders Taylor Racioppi and Andi Sullivan have yet to seize and control the middle of the park or the pace of a game. 
Up front, Horan and Mallory Pugh have lacked incisiveness. Only winger Margaret Purce has been consistently impressive, while Katie Naughton has shown flashes in the back. Simply put: this young but talented team needs to mature and coalesce in short order here, lest their cycle becomes the first one not to reach the knockout stage and is remembered only in ignominy.
If they do secure a place in the quarterfinals, they'll hope to avoid North Korea. As things stand, however, the USA's three points trail Germany's four, so unless they win and Germany fails to, they will play the winners of Group A, which the North Koreans have all but sewn up. There is no margin for error now. This World Cup is about to begin in earnest for the American women. And thus far, impressions haven't favored them.
---