FC Dallas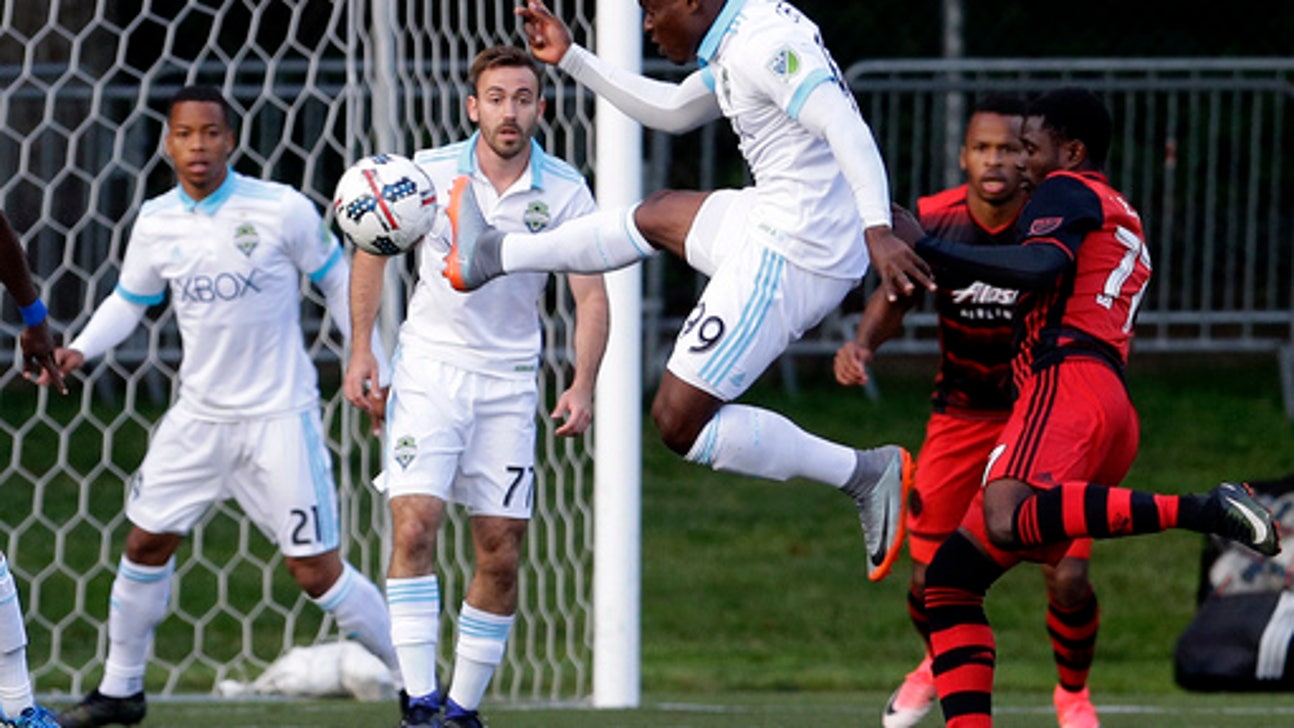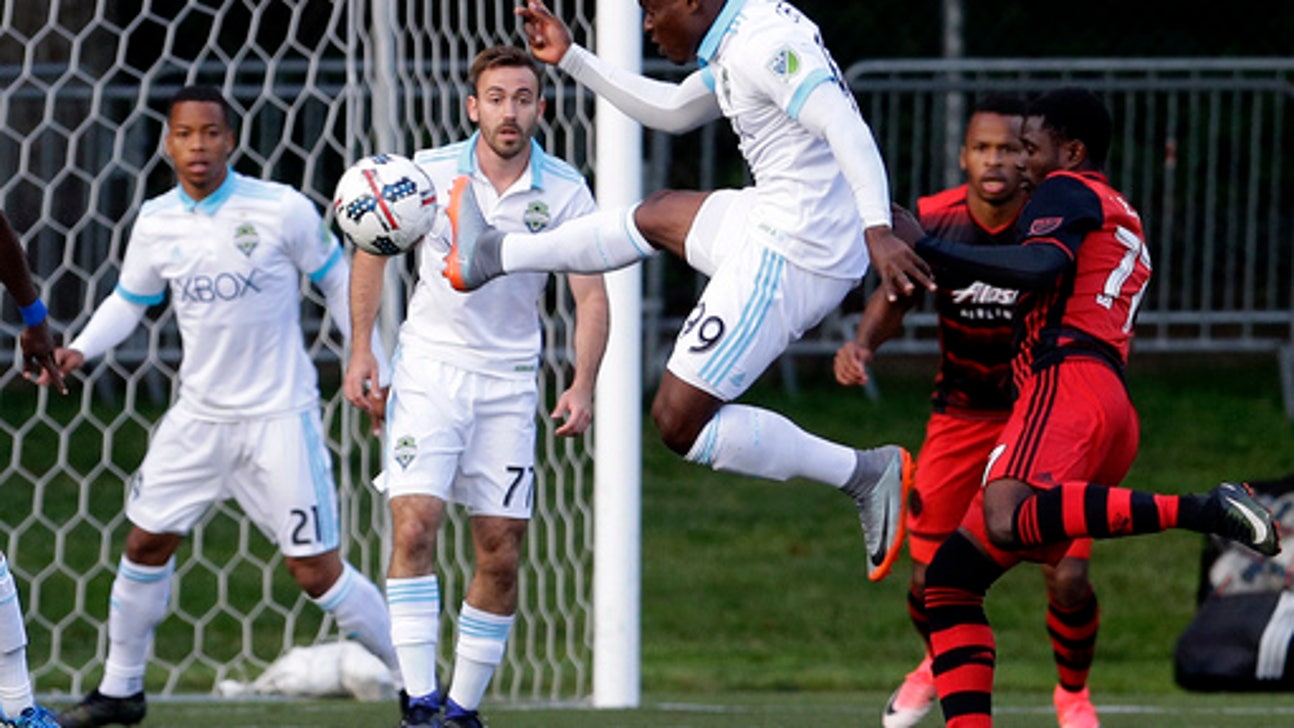 FC Dallas
US Open Cup's latest Cinderella was Christos FC
Updated
Mar. 4, 2020 10:41 p.m. ET

While a number of Major League Soccer players were fanned out across the globe for World Cup qualifying matches, some of those back at home stayed busy preparing for the fourth round of the U.S. Open Cup this week.
A slate of games was played Tuesday, with the majority of the schedule set for Wednesday.
Officially called the Lamar Hunt U.S. Open Cup, it is the longest-running soccer tournament in the United States and gives amateur teams a chance to take on the pros, setting up the chance for an intriguing Cinderella team to advance far into the tournament.
This year that Cinderella was Christos FC, which made it to the fourth round before being knocked out of the competition Tuesday night by D.C United.
Sponsored by a Baltimore-area liquor store, Christos Discount Liquors, the Christos FC players rarely practice and starters are often determined by day-job work schedules.
Christos went up 1-0 on Mamadou Kansaye's free kick in the 23rd minute that sent the team's supporters into a frenzy, but DC United scored four unanswered goals for the win . Fans gave Christos a standing ovation at the final whistle.
''As the U.S. grows into a soccer country, this kind of match is going to happen more and more,'' United coach Ben Olsen said. ''There are going to be more, better-quality amateur teams that can make these kinds of runs, and that's what's great about the Open Cup. These stories can happen, and I'm sure they will happen even more in the future. As the amateurs get better, so does our league, so does USL, and NASL, and so on.''
Christos midfielder Cody Albrecht had to get back to work at Northrop Grumman at 7:30 a.m. on Wednesday.
''To get the press we've gotten, have guys doing interviews after their day jobs, it's been a lot of fun for us. Being a Cinderella story, and having all of the support from Baltimore, was awesome,'' Albrecht told reporters afterward.
Christos FC followed in a long tradition of teams that rose to the challenge in the U.S. Open Cup.
In 2012 the Michigan Bucks knocked off the Chicago Fire to reach the fourth round. The Bucks, who play in a sweet indoor stadium in Pontiac, play in the Premier Development League, the top level for amateurs. They boast an impressive nine wins over professional sides, and are the only team at their level with two wins over MLS teams.
Also that year, Cal FC, an amateur team coached by former U.S. national team star Eric Wynalda, embarrassed the Portland Timbers to advance to the fourth round. The Timbers Army supporters' group chided their team by chanting: ''Care like we care!'' during the final minutes.
Within moments after the 120-minute match, ''Cal FC'' was trending on Twitter and Wynalda seemed genuinely amused: ''I don't know what to tell you guys. I'm a little bit taken aback by all of this.''
One other intriguing Cinderella in the MLS era of the competition was Dallas Roma FC, which knocked off Chivas USA on penalties for the third-round victory in 2006.
On Wednesday night a few MLS teams fell to lower-division pro sides.
FC Cincinnati advanced to the round of 16 with a 1-0 victory over the Columbus Crew before more than 30,000 fans at Nippon Stadium. Miami FC beat Orlando City SC 3-1, and Sacramento Republic FC downed Real Salt Lake 4-1.
FC Dallas is the reigning U.S. Open Cup champion. The winner gets a spot in the group stage of the CONCACAF Champions League.
GAME OF THE WEEK: FC Dallas, last year's Supporters' Shield winner, has won just one of its last six matches and is coming off a 2-0 loss last weekend on the road to the Portland Timbers. After a U.S. Open Cup match Wednesday, Dallas heads back to the Pacific Northwest to play the Vancouver Whitecaps. The Whitecaps - who will have had two weeks off going into Saturday's match - have split their last four matches and currently sit in fifth place in the Western Conference - behind fourth-place Dallas.
BEST OF THE REST: The Philadelphia Union host the New York Red Bulls on Sunday in what has been dubbed a ''Demolition Derby'' match that will feature Philly's CJ Sapong (8 goals) and New York's Bradley Wright-Phillips (6 goals). The Union beat the Red Bulls 3-0 on May 6.
As for the ''demolition'' part, Union fans at the game can take a sledgehammer to a Red Bulls-themed car with the proceeds going to the Philadelphia Union Foundation.
PLAYER OF THE WEEK: Portland's Fanendo Adi won league Player of the Week honors after scoring both goals in the Timbers' 2-0 victory at home last weekend over FC Dallas.
The win brought Adi's total goals this season to eight. He now has 49 career MLS goals, as well as 13 multi-goal games. He is Portland's top scorer across all eras since the team was established in 1975 (NASL).
NEW CITIZEN: Seattle Sounders goalkeeper Stefan Frei on Tuesday announced that he had passed the U.S. citizenship test. The 31-year-old posted a picture of himself draped in a U.S. flag on social media.
''Thank you all for the love and support! I'm proud to finally be an American and will do everything to make my fellow citizens proud (hashtag) USA,'' he wrote.
Frei was born in Switzerland and played briefly for that country's national youth team before moving to California as a teenager. He was called up to a U.S. national team camp earlier this year, but he was not eligible to play for the team without his citizenship.
---
---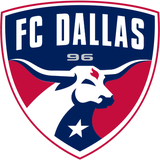 Get more from FC Dallas
Follow your favorites to get information about games, news and more
---