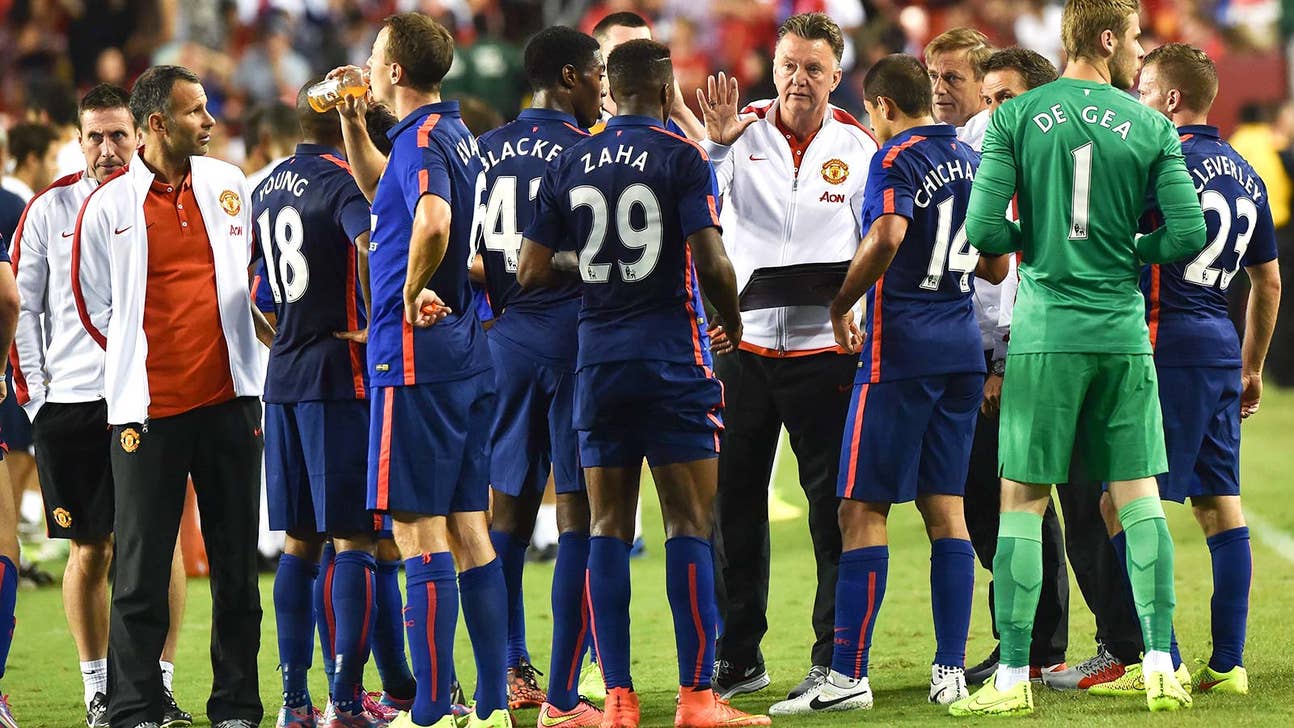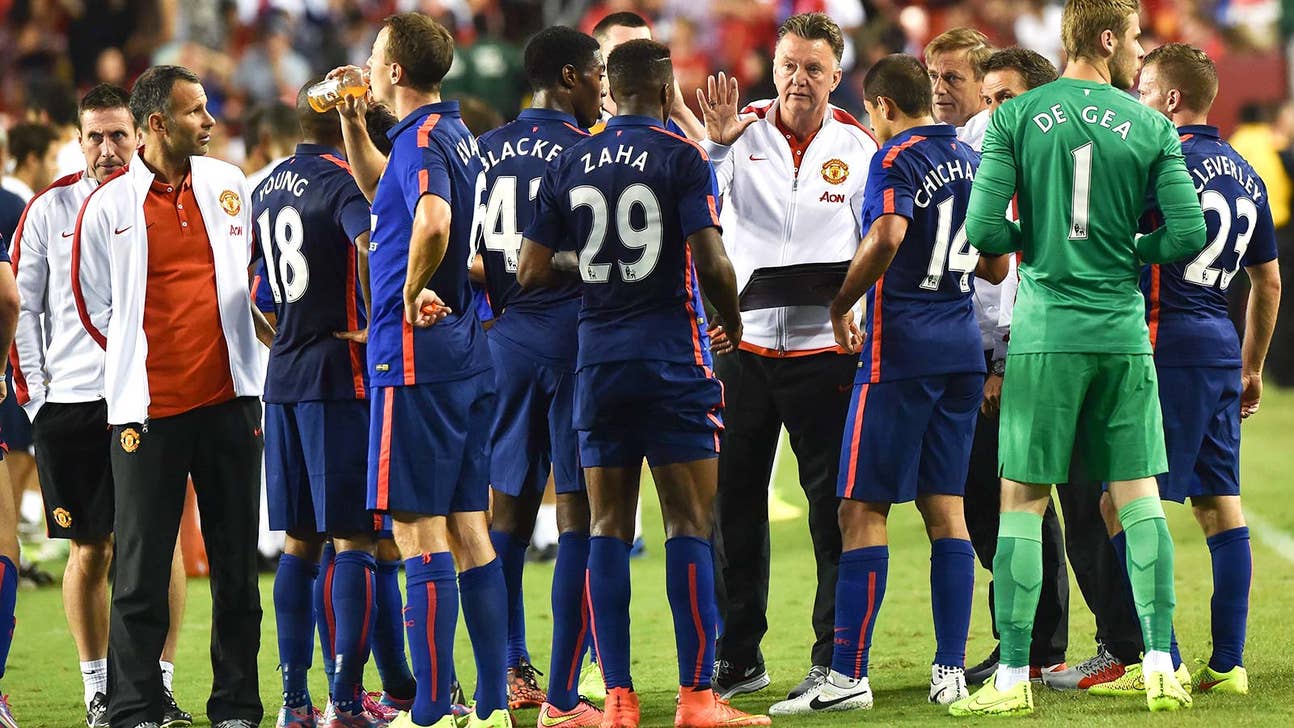 United boss Van Gaal may decide not to sign any more players
Published
Aug. 2, 2014 5:35 a.m. ET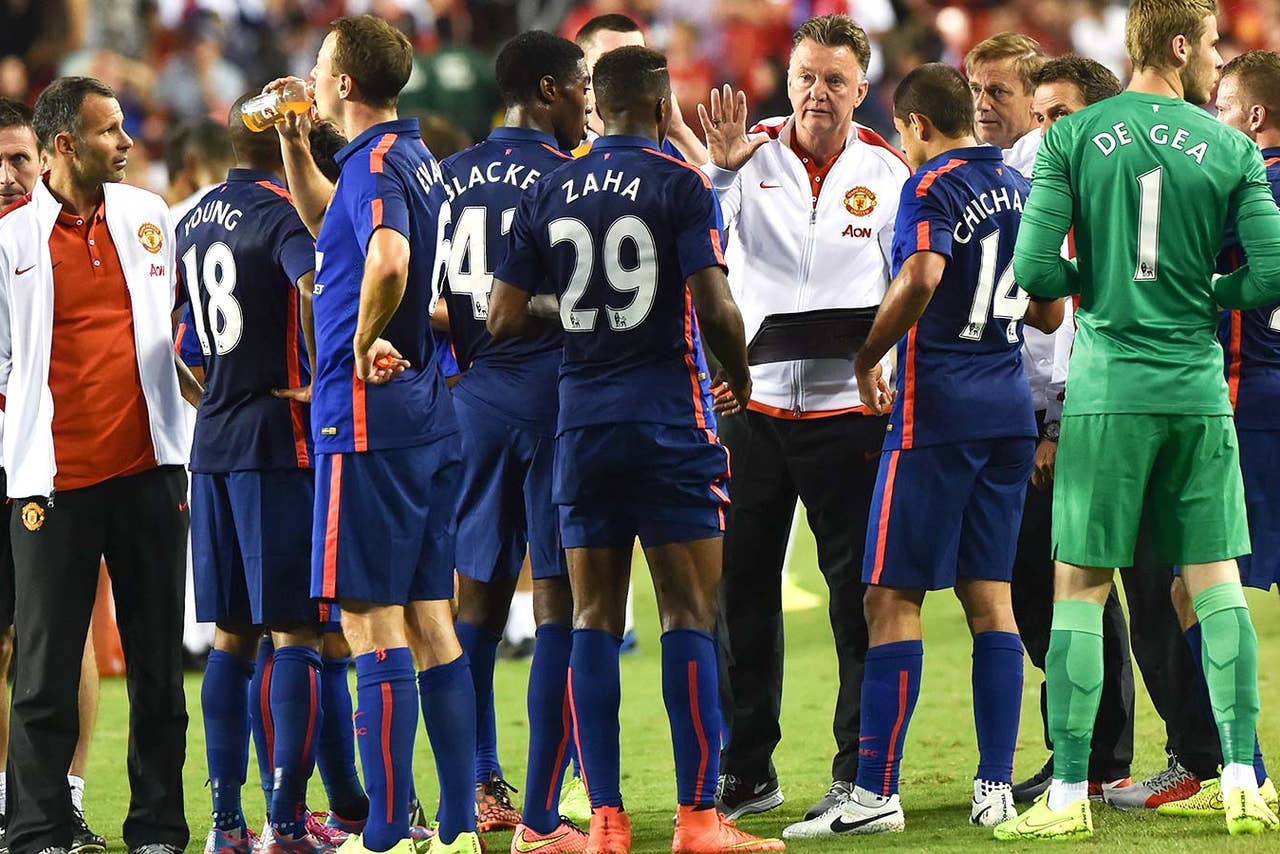 Louis van Gaal admits he may not sign any more new players because of Manchester United's impressive pre-season form.
United go into their friendly against Real Madrid on Saturday having won all three of their matches on tour.
The victories against the Los Angeles Galaxy, Roma and Inter Milan, have given the new United boss confidence about his upcoming debut season at Old Trafford.
The Dutchman has been linked with a host of new signings, including Kevin Strootman, Thomas Vermaelen and Mats Hummels.
But Van Gaal has been so impressed with what he has seen from his squad that he says he may not need any reinforcements.
"We still have a month to go (before the transfer window shuts) and we are winning. Maybe we don't need other players," the United manager told a press conference at the Michigan Stadium.
"First I want to see the players who I have and give them an honest chance."
A record attendance of at least 109,000 is expected for the game, which is part of the International Champions Cup.
Should United win, they will qualify for Monday's final in Miami, where they are likely to play either Manchester City or Liverpool for a prize of one million US dollars (£600,000).
Van Gaal, who has criticised the travel and commercial demands placed on his players in the US, also voiced his frustration at the state of the pitch at the Michigan Stadium, which is more commonly known as the 'Big House' as it is the third-biggest stadium in the world.
The new pitch inside the arena, which is used primarily for college gridiron, was only laid on Sunday, much to Van Gaal's dismay.
The United boss has been annoyed with the surfaces on this tour, which has taken them to Los Angeles, Washington DC and Denver before they came to Ann Arbor, which is on the outskirts of Detroit.
"The pitch is not good," Van Gaal said after a training session which was watched by club co-chairman Avram Glazer.
"They are used to American football here and that is throwing the ball with the hand so it doesn't take care of the ground, the pitch is not so good.
"It's a pity because we have fantastic teams but we have to play on bad pitches so the ball is not rolling (well). It is difficult."
Wayne Rooney, sitting alongside Van Gaal at the press conference, said the pitch was "very soft".
The England striker, who is in the running to be named captain under Van Gaal, is looking forward to a new era under the Dutchman following last year's disappointing seventh-place finish.
The 28-year-old thinks playing alongside another striker in Van Gaal's 3-4-1-2 system will benefit him.
"I have enjoyed playing in the new system. The closer you are to goal, the better the chance you have of scoring goals," Rooney said.
"It's been great so far and hopefully the results will keep coming."
Van Gaal revealed Chris Smalling, who trained apart from the squad, will miss the game due to "minor problems".
Rooney, meanwhile, played down fears that arose when he started wearing a support on his right arm at the beginning of the tour.
"I just have had a sore wrist. It's no problem. It's just protecting it," he said.
Cristiano Ronaldo will miss the match against his former club as he is still regaining his fitness following a month off.
''Ronaldo is working hard but we won't put him out tomorrow,'' Real Madrid coach Carlo Ancelotti said.
''He will begin training with the squad (in Spain) after the tour as we plan to use him in the (European) Super Cup.''
---