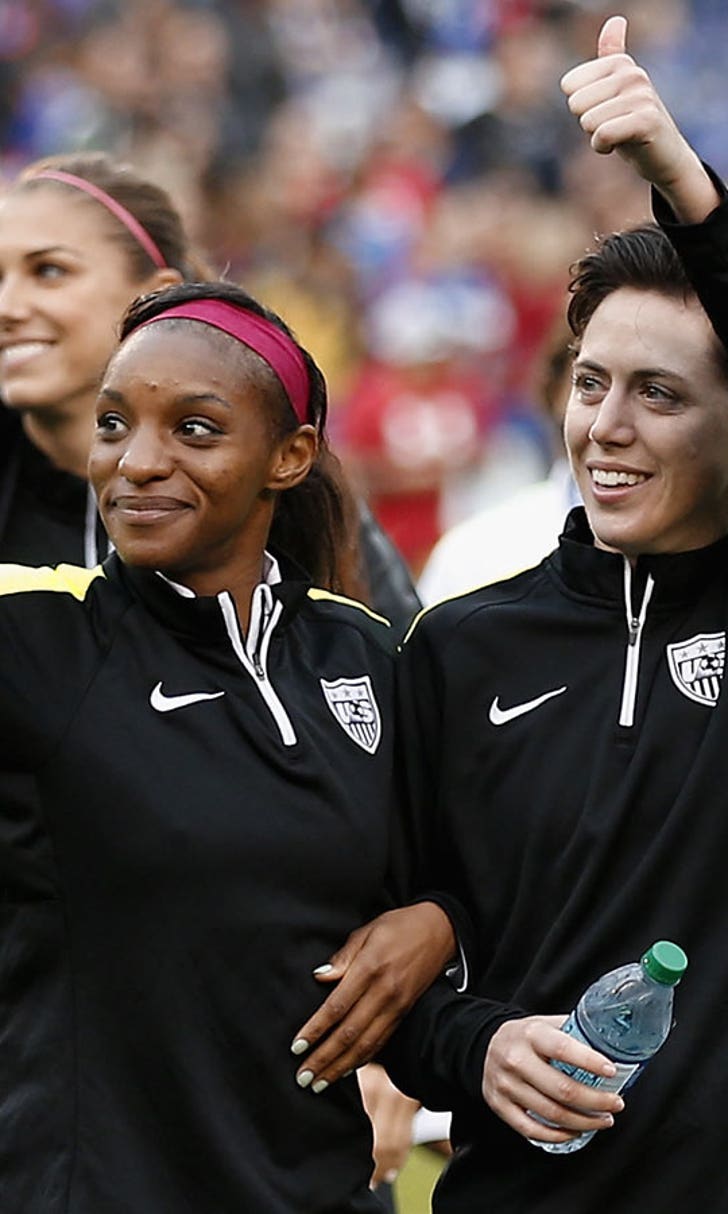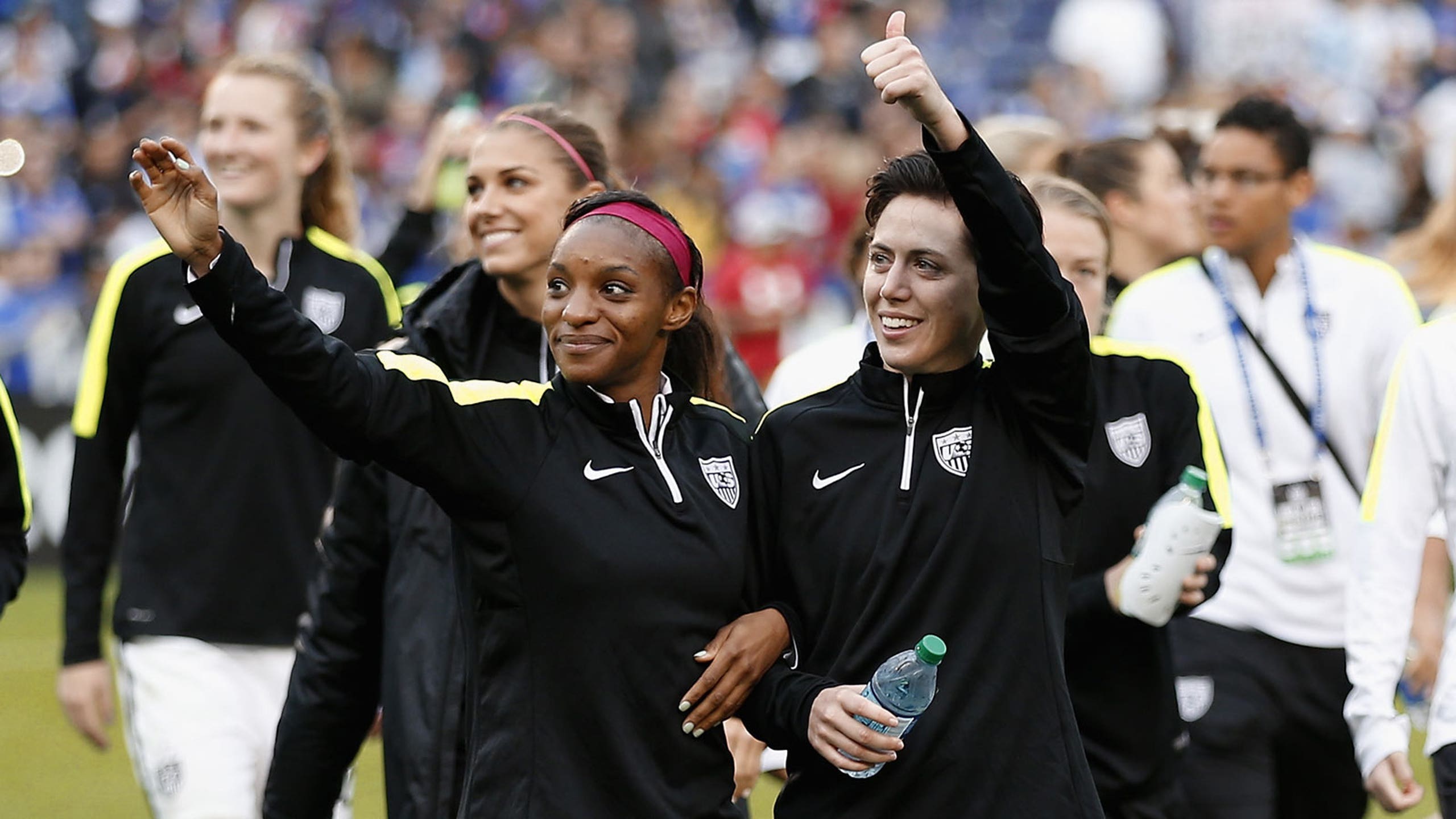 U.S. Soccer, USWNT move forward with negotiations despite lawsuit
BY Laura Vecsey • February 4, 2016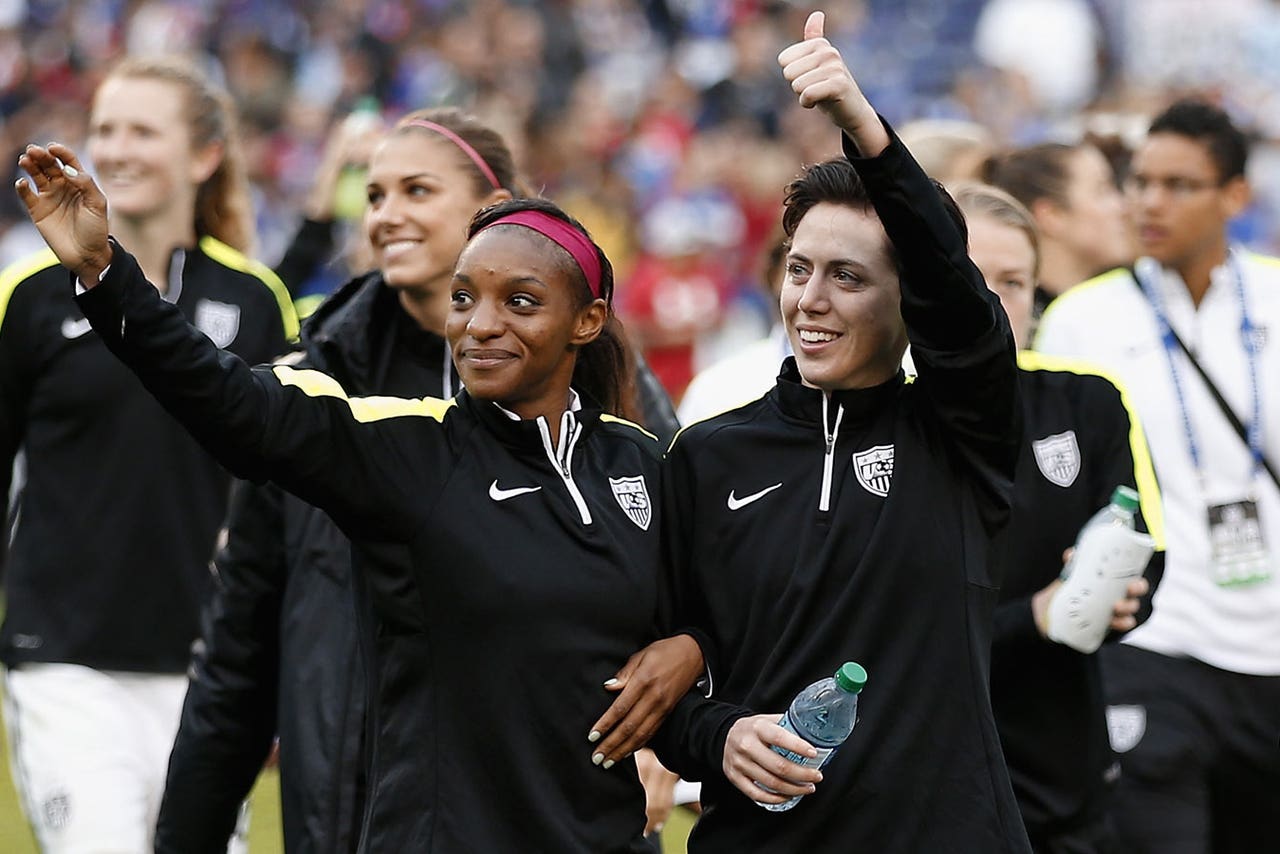 The U.S. women's national team players and U.S. Soccer are moving forward on contract negotiations despite a lawsuit filed Wednesday by U.S. Soccer in federal court.
Women's National Team Players' Association Executive Director Richard Nichols said Thursday that the two sides are looking at new dates to continue talks on a comprehensive proposal Nichols has made to U.S. Soccer on behalf of the U.S. women.
"We're not stopping talks and both sides decided to continue to have negotiations,'' Nichols said.
Nichols said the players' association was surprised Wednesday when, after a day of "fruitful" talks with U.S. Soccer officials in New York, U.S. Soccer filed suit in federal court against the players' union. The two sides are at odds about whether a memorandum of understanding agreed to by both sides in 2013 is a binding contract extension through December 2016.
U.S. Soccer is asking the courts to rule on whether the 2013 memorandum constitutes a new collective bargaining agreement. Nichols had notified U.S. Soccer in December 2015 that the union would walk away from the agreement on Feb. 24. In the meeting this week in New York, Nichols did not assure U.S. Soccer that players would not strike ahead of the 2016 Summer Games in Rio.
The U.S. women are in Texas now, preparing for the CONCACAF Olympic Qualifying Tournament. The top two teams will earn an Olympic berth, something the U.S. women are expected to do. According to Nichols, players were surprised that U.S. Soccer took such action, since the two sides have had "an ongoing, honest disagreement about the existing CBA and the expiration date of the memorandum of understanding.''
Nichols sought to downplay the differences between the two sides, even as the legal dispute seemed to show a sudden escalation of contention. With a 2015 Women's World Cup trophy in hand and growing popularity among soccer fans across the country, the U.S. women are looking for immediate redress for certain aspects of their working conditions that they find onerous.
In addition to ongoing anger about playing on artificial turf, the women want new terms to govern their compensation and their obligations to the National Women's Soccer League. The memorandum includes language about players' pay and obligations to the NWSL, but those terms are outdated, given the lengthened NWSL season that now runs into October.
Nichols said U.S. Soccer agreed in August to open negotiations about the CBA, and the two sides first met in Chicago in November. It was after that meeting that Nichols drafted what he called a "comprehensive proposal" for U.S. Soccer. In December, Nichols notified U.S. Soccer that the organization had until Feb. 24 to act, otherwise the players might walk away from the agreement. Still, talks in New York on Wednesday about specific aspects of the union's proposal were going "pretty good,'' but U.S. Soccer decided a court should rule on whether the memorandum was a binding document.
The union has 20 days to respond to U.S. Soccer, Nichols said. In the meantime, the players' union is aiming for ongoing talks with U.S. Soccer -- a hopeful situation given all the goodwill generated by the U.S. team during last year's Women's World Cup victory.
"Both sides agree to continue to talk and push forward,'' he said.
In its suit filed in federal court, U.S. Soccer also stated it would continue to bargain.
"Of course, US Soccer will, in the meantime, bargain in good faith with the Players Association for a new collective bargaining agreement on mutually agreeable terms effective January 1, 2017. But, wholly independent of those negotiations, US Soccer is entitled to labor peace through the end of December 2016 - an environment it bargained for and paid for, and to which the Players Association agreed on March 19, 2013."
---