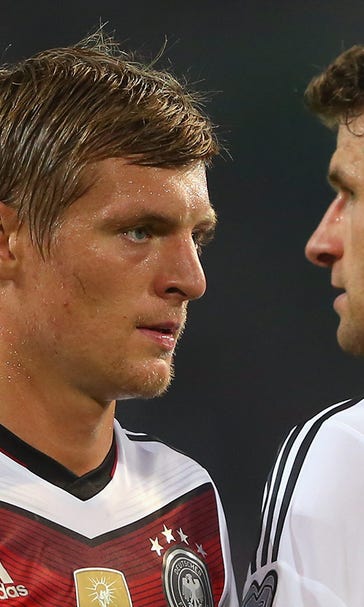 Three World Cup winners left out of Germany squad to face USA
May 26, 2015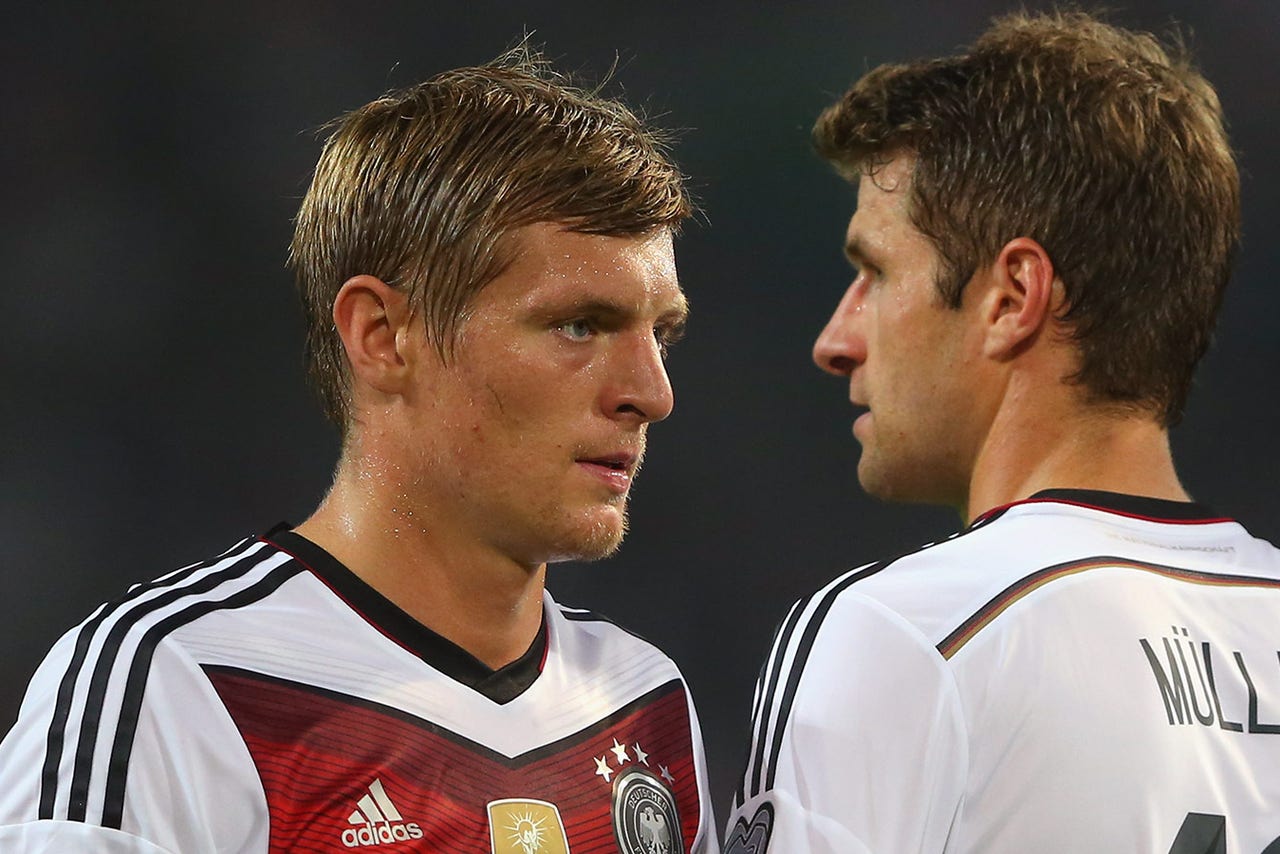 Germany coach Joachim Low has left three World Cup winners out of his squad to face the United States and Gibraltar next month.
Goalkeeper Manuel Neuer, midfielder Toni Kroos and forward Thomas Muller are not part of a 20-man line-up, with the trio given a break at the end of a long season.
Borussia Monchengladbach winger Patrick Herrmann could be in line for his debut, though, after being included together with Stuttgart's Antonio Rudiger, who has only five caps for his country so far.
"I've always been able to count on Thomas and Toni in the past and they have done great service to the DFB (German Football Association) and the national team," Low said.
"They have deserved this break. I have made this decision in view of the season we have ahead of us, which should culminate in the European Championship in France next summer.
"Manu has also been a role model and everybody knows he is one of the players who always wants to play, but our doctor Hans-Wilhelm Muller-Wohlfahrt has told me that Manu is currently feeling a bit of pain when training and playing.
"The long season has left its mark. He's had a few injuries which he is going to have to treat in the coming weeks.
"We need Manu for our important qualifiers in the autumn, so we've got to get him top fit for then."
Marco Reus and Julian Draxler are also not in peak condition after recent injuries and they too have been left out, although Low says both could still be called up if needed.
"Marco and Julian have not had easy seasons and we are aware of our duty towards them, and we're keeping their situations in our minds," Low said.
"Both are top professionals and we have agreed with them that they should keep themselves fit in case we need them.
"I am certain that even without these players we have enough quality in the team to beat the USA and Gibraltar. We have enough options."
The United States, coached by former Germany coach Jurgen Klinsmann, will be keen to impress in a friendly in Cologne on June 10 while Euro 2016 qualifying opponents Gibraltar host the Germans in Portugal three days later. having lost 4-0 in Nuremberg last year.
"We are certainly not going to underestimate Gibraltar and we haven't forgotten our game with them in Nuremberg, when they were very compact and had quite a few chances to score," Low said.
"But we want a win and it's up to us to go and get it. I'm certain we will get the three points if we play to our strengths."
Germany squad: Zieler (Hannover), Weidenfeller (Borussia Dortmund); Boateng (Bayern Munich), Durm, Hummels (both Borussia Dortmund), Hector (Cologne), Mustafi (Valencia), Rudiger (Stuttgart), Rudy (Hoffenheim); Bellarabi (Bayer Leverkusen), Gundogan (Borussia Dortmund), Herrmann, Kramer (both Borussia Monchengladbach), Khedira (Real Madrid), Ozil (Arsenal), Schurrle (Wolfsburg), Schweinsteiger (Bayern Munich); Podolski (Arsenal), Gotze (Bayern Munich), Kruse (Borussia Monchengladbach)
---